Make your miles work harder for you. Using the right credit card can help you accumulate enough points to travel from Canada all the way to Japan or travel on a business class flight. A minimum of 20k points gets you a domestic flight in Canada whereas 200k points can get you as far to Asia.
Learn the ins and outs of using the Aeroplan Miles Chart to see how many miles you need to acrrue for your dream flight. Then, work hard to earn thos miles. Among the best ways to earn miles for Canadians is by signing up for the American Express Platinum Card.
The rewards points that most Canadians end up collecting is Aeroplan Miles. If you are a frequent flyer, it makes practical sense to get the most out of the points you've accumulated through your flights. What type of redemptions bring you the best rewards? Ideally, understanding the Aeroplan Miles Chart and how it works will help you prepare for your next holiday or vacation. This is an objective way of understanding what these points are, how much you'd be getting per flight, and how best to use these points.
What Is The Aeroplan Loyalty Program?
Aeroplan is Air Canada's loyalty program. It one of Canada's most popular travel rewards programs and with good reason. It is a multi-dimensional program that undoubtedly makes it easy for members to earn miles just by swiping specific credit cards such as TD Aeroplan Visa Infinite Card. However, we believe that the best way to earn Aeroplan miles is by getting yourself an Amex Platinum card.
This program, launched in 1984 boasts over five million members, with the ability to redeem miles from Air Canada, Lufthansa, United Airlines and so much more. Points in this loyalty program are known as Aeroplan Miles. Each member of this program earns miles that can be redeemed for flights, merchandise, gift cards and much more.
How Can I Earn Aeroplan Miles?
The ease of earning points is what makes this loyalty rewards program so successful and popular for Canadians. You can earn Aeroplan Miles in three ways:
#1 Flying With Air Canada Or Their Partner Airlines
Aeroplan is the most rewarding loyalty program in Canada. By flying Air Canada and their partner airlines, earning miles is faster and easier. The miles you accumulate depends on:
The length of the flight,
The class of ticket
The airline you're flying with.
The minimum miles for a payout is 250 miles.
Flying from Canada to the continental U.S. or Canada on Economy Class will earn you 15,000 Aeroplan miles.
Flying from Canada to Australia on Economy Class will earn you 90,000 Aeroplan miles.
#2 Shopping With Aeroplan Partner Merchants
More importantly, Aeroplan has partnerships with over 150 partners that you can earn miles with such as:
Avis Budget Group
Starwood Hotels & Resorts
Fairmont Hotels & Resorts
Home Hardware
Costco
Hudson's Bay
TSC
Sephora
We estimate the dollar value of 1 Aeroplan mile to be $0.02 or 2 cents. For every $1 spent shopping with an Aeroplan partner, you earn 1 Aeroplan Mile, which means that the program gives back about 2% worth of points on every purchase.
#3 Using An Aeroplan Credit Card
You can link an Aeroplan credit card that you already own to become a member and start earning points. Following your membership confirmation, you can swipe your Aeroplan Credit card AND give your Aeroplan number at any retailer, therefore earning points twice: once for being a member, and once for paying with a co-branded credit card.
The earn rates depend on the card you sign up for.
Shopping or purchasing products and services earn you 1 Aeroplan Miles = $1 spent. You can 'double dip' your earn rate by purchasing with Aeroplan Partners using your Aeroplan affiliated credit card.
Check out our posts below on Air Canada & Aeroplan Cards to help you pick out a card that suits your needs:
The Amex Platinum Card is a great premium card that will get you awesome perks in the skies, while throwing in other benefits on the side. If you're a frequent Air Canada flyer, you should definitely give this card a try.
What Is The Worth Of Aeroplan Miles?
The point's value of Aeroplan is not set in stone. This means that it will change depending on how you use them. In other words, it depends on:
What you are redeeming the points for
When you are redeeming these points in a year
Keep this as an aide-memoire- the biggest value for your Aeroplan Miles is when you redeem them for flights and the lowest would be when you redeem them towards car rentals.
Apart from the above, there are also other redemption factors to consider that will impact the value of your miles. Here is a short summary:
Domestic or International?
You will get better value if you redeem points for domestic flights in Canada and you will get less value if you book international flights on an economy class.
Choice Your Carrier Carefully
When choosing your airline, check the fees and taxes that come with your ticket. If you choose an airline, book one with low fees and low taxes as this can increase the value of your Aeroplan redemption, especially for international destinations.
By choosing carefully, you can get much better deals on international flights than on local domestic flight on Air Canada, since the latter airline always charges taxes and surcharge fees that can bring the price you end up paying pretty high.
What Is The Best Way To Use Aeroplan Miles?
The last thing you ever want to do is use your points wastefully. You've gone through the trouble of accumulating them through all those flights, and paying with your Aeroplan credit card only to waste them by not optimizing your points redemption? No Way! The best way to use these miles is by:
Redeeming long-haul international flights that don't impose fuel surcharge fees– After taking into account the taxes and fees, the highest value for your Aeroplan Miles is when you use them toward international flights are about the best way to use them, especially for non-popular destinations.
Redeeming a Business Class ticket to any destination in Europe
Redeeming long-haul international flights in First Class or Business Class
Redeeming flights to destinations within Canada that are less frequented and, therefore, more expensive– This is a great hack. If you ever have to or want to travel to a not-so-popular destination within Canada, make sure to pay with your miles because you can multiply the value several-fold.
Choosing to fly with Star Alliance partners– Carriers such as Air China, Egypt Air, United, Turkish Airlines, and Swiss do not charge taxes or fuel surcharges which makes the redemption all the better.
Breaking Down The Aeroplan Miles Chart
Before we cover how to use the Aeroplan Miles Chart, we have to talk about flight rewards. When booking flights with miles, you have two different redemption options to choose from:
Option 1: Book With The Fixed Mileage Option
This is the most common way to book flights using your Aeroplan miles and it is available for all flights from the Star Alliance partnership. The amount of miles needed per route does not change during the season which is a great benefit (it's also why they're called FIXED miles rewards). That said, keep in mind that these flights are not always ideal to make the most out of your miles. You will find that available seats are limited which means advance booking is necessary the moment you're thinking of a vacation. The routes available are also longer and could involve layovers.
Option 2: Book With Market Fare Rewards
This alternative allows you a wider range of options and more flexibility. However, the downside is that it is limited to Air Canada flights only, making this option an unpopular choice. Despite that, it is good to keep an eye out on the seasonal market fare rewards sales because you might get a better price. Keep in mind that this sale will cost you 2 to 3 times more in points than the fixed mileage flight.
What Is The Aeroplan Miles Chart
As travellers go about flying in and out of Canada, you're probably wondering 'How many Aeroplan points does it take to fly?' That's where the Aeroplan Miles Chart comes in. It is a chart that helps you determine how many miles it takes to fly from point A to point B when you redeem your miles for Fixed Mileage Flight Rewards. Here's how the Aeroplan Miles Chart looks.
How To Use The Aeroplan Miles Chart?
To plan a flight and find out how many Aeroplan miles it will cost, just follow these simple steps:
Time needed: 10 minutes.
Log into your Aeroplan account

Your account will have information on how many miles you have

Decide where you want to go

Look up the chart and see how far your miles can take you.

Reading the Aeroplan Miles Chart

The Chart has columns and rows where you will find your departure (From) region and destination (to) region. All you have to do is choose the row for your place of departure and intersect it with the column with your destination.
For example, you plan on flying from Canada to Hawaii. You first look for Canada on the vertical column to the left of the chart and highlight all the rows to the right (orange rectangle in the following image). Then, you find Hawaii on the horizontal header row at the top and highlight Hawaii's entire column (blue rectangle). The numbers that show up where these rectangles cross (marked in blue & orange) represent the amount of Aeroplan miles you need to fly to Hawaii based on the class of the ticket.
What Do All Those Terms Mean On The Aeroplan Miles Chart?
Ok, so, obviously, if you're planning a trip across Europe you want to know how many miles you need for each specific destination, so reading Europe 1 or Europe 2 doesn't mean much. Here is a break down of all regions in the chart and which countries are included in each.
| | |
| --- | --- |
| Europe 1 | Austria, Belgium, Denmark, France, Germany, Ireland, Italy, Luxembourg, Netherlands, Norway, Portugal, Spain (incl. Balearic Islands; excl. Canary Islands), Sweden, Switzerland, United Kingdom. |
| Europe 2 | Albania, Armenia, Azerbaijan, Belarus, Bosnia, Bulgaria, Croatia, Cyprus, Czech Republic, Estonia, Finland, Georgia, Greece, Greenland, Hungary, Iceland, Latvia, Lithuania, Macedonia, Malta, Moldova, Montenegro, Poland, Romania, Russia (Western), Serbia, Slovakia, Slovenia, Turkey, Ukraine. |
| Asia 1 | China, Eastern Russia, Hong Kong, Japan, Macau, Mongolia, North Korea, South Korea, Taiwan. |
| Asia 2 | Brunei, Cambodia, Indonesia, Laos, Malaysia, Micronesia (Incl Guam), Myanmar, Philippines, Singapore, Thailand, Vietnam. |
| The Middle East & North Africa | Algeria, Bahrain, Canary Islands (Spain), Egypt, Iran, Iraq, Israel, Jordan, Kazakhstan, Kyrgyzstan, Kuwait, Lebanon, Libya, Morocco, Oman, Qatar, Saudi Arabia, Syria, Tajikistan, Tunisia, Turkmenistan, United Arab Emirates, Uzbekistan, Yemen. |
| Indian Subcontinent | Afghanistan, Bangladesh, India, Maldives, Nepal, Pakistan, Sri Lanka. |
The Aeroplan Miles Calculator
The chart is nice, but wouldn't it be great if you could just punch in your departure and destination and get the number of miles needed to fly? You can actually do that on Aeroplan's website, but the site's search functionality is so slow, bad and unreliable, that it becomes even more frustrating to use than the miles chart itself.
That's why we built an easy to use and convenient Aeroplan Miles calculator to find out how many miles you need for the place you want to go:
Let's practice how to use the chart to find your options when it comes to booking flights, and to get the most out of every mile. We'll look at a couple of case studies to show you how to find out what your best options are.
Case Study: Allan Wants To Book The Trip Of A Lifetime
Allan has always been thinking of using his Aeroplan miles for a round-the-world flight. Can he do that? Keeping the Aeroplan rules in mind, Allan books a BUSINESS CLASS flight to Asia. With Aeroplan, he can fly to Asia with two stopovers (24 hours+) and up to 13 layovers (less than 24 hours).
The destination points to the Far East- Japan. When Allan manages to find an available seat, he can get $10,000+ in value for just 150k Aeroplan miles. This means Allan can do one week in Japan then move to Taiwan, Thailand, and Malaysia on the same redemption ticket.
When Alan redeems his Aeroplan miles, he needs to ensure that he gets the best Cost-Per-Mile (CPM).
Case Study: Kira Plans a Trip to Africa
Kira has been on the lookout for affordable tickets to Africa. For Canadian travellers, Africa is a challenging continent to get to. Kira checks her Aeroplan miles and finds out she has 150,000. What would be the most valuable route for her to use her miles?
Kira can book a Star Alliance flight from Canada to Africa on a BUSINESS class, round-trip.
Kira can also make a more economical purchase by using 100,000 miles for an ECONOMY class, round-trip flight.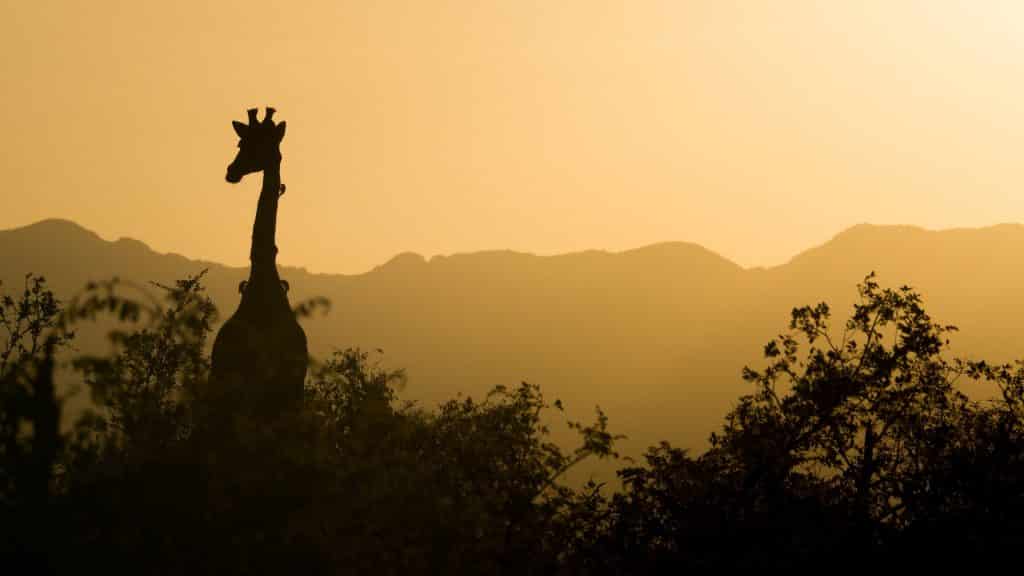 Can You Buy Aeroplan Miles?
Yes, you can buy or gift Aeroplan miles! This option is good only if you are planning to spend a sizable figure on a ticket or you want to top up your mileage account to get a reward. Essentially, you need to log into your Aeroplan account to make the purchase. The minimum amount is 1,000 miles and the maximum is 250,000 miles per transaction.
When is it worth buying Miles?
Keep in mind that buying Aeroplan Miles is expensive- you'd be paying a lot more in cost than the value you'd get from them. As of May 7, 2020, the cost will be $0.03 CAD per mile before any bonuses
The only scenario where it is worthwhile to buy Aeroplan miles if you are short of a few hundred miles to purchase a ticket using your miles. In this case, it makes sense to pay a little bit extra.
You can also purchase a maximum total of 500,000 miles in a single year. Purchased miles do have an expiry date if you have not accumulated or redeemed your Aeroplan Miles within a period of 12 months.
Can I top up my Aeroplan Miles?
You also have the option of topping up your account. Aeroplan offers the option of booking for a flight first. They will then calculate the missing miles, showing you how much your total top-up would cost.
Can You Transfer Aeroplan Miles?
Yes, you can. You can certainly transfer miles from one Aeroplan account to another. However, there is a fee of $0.02 per mile so only go with this option when you really need to. Transferring miles is limited to 5 transactions per year, from or to your account. The minimum transfer is 1,000 Aeroplan miles and the maximum amount you can transfer in a single transaction is 999,999 Aeroplan miles.
Transfers can be done instantly online but since the transfer fee itself is high, do this only when you have no option left because it's better to just collect these points from individual family members.
You cannot transfer these points to other loyalty programs however you can transfer points from other programs into your Aeroplan miles, such as from Marriott Bonvoy and American Express Membership Rewards.
Final Thoughts
The Aeroplan program is by far the most convenient and practical way to gain miles. Using their stopovers and long-haul routes on business class is by far the most valuable option for your miles.
If you are ever in doubt, use our calculator to estimate the number of miles you need to plan your trip.
The other way for you to use your miles effectively is purchasing business class flights to Europe on carriers that do not have high fees or that don't charge any fees at all. You can fly one-way for 55,000 miles or round-trip for 110,000 miles.
In terms of which credit cards to signup to in order to extend the value of your travels, our recommendation would be the American Express Platinum card. It doesn't earn miles directly, but you can transfer your MR points to Aeroplan Miles at a 1:1 rate and the welcome bonus is mouthwatering. You'll love the numerous perks and benefits, and if you spend your points wisely, you'll more than make up for its annual fee.