What Is The Best Crypto Exchange With Low Fees?
$50 Signup Bonus

Trading fees: 0.2%
Security: 95% cold storage
Signup bonus: $50

$50 offer ending soon.
If you haven't heard of CoinSmart before, that's because they've been pouring money into improving their trading experience, not marketing. Their trading fees are just 0.2%, they offer excellent customer support via phone, live chat and email, and user accounts are verified instantly.
Most exchanges require users to trade every altcoin first with a stablecoin (eg. Chainklink with Bitcoin, and then Bitcoin with Shiba Inu), but CoinSmart allows users to trade altcoins directly (eg. Chainlink with Shiba Inu), minimizing fees and boosting your profits. And you're buying real crypto with CoinSmart, which means you can move it on and off the exchange whenever you want.
I've personally used CoinSmart for more than a year now and have had nothing but positive experiences with them. If you don't want to work with Capital for some reason, CoinSmart is a great second option.
Features
Extremely low trading fees (just 0.20% per trade)
24/7 customer support available via phone, live chat or email
Instant account verification
Supports 16 cryptocurrencies
Trade all altcoins directly
Immediate deposits and withdrawals
User-friendly for both beginners and advanced traders
95% cold storage policy keeps your crypto extra secure
Cost
Signup Bonus
$50 bonus when you sign up using this link.
Best For
Investors looking to trade stablecoins or altcoins with low fees.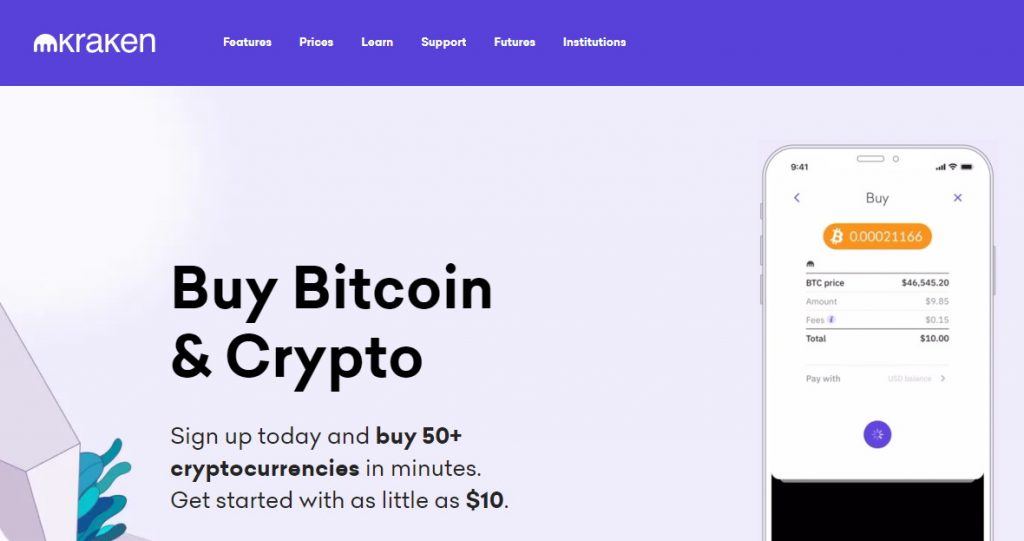 Kraken is a cryptocurrency exchange and bank originally founded in 2011. It's located in the United States (specifically San Francisco), and it enables you to trade fiat currencies like USD for cryptocurrencies and vice-versa. It also allows you to trade one type of cryptocurrency for another.
The exchange provides price data for digital assets to the Bloomberg Terminal, and you can create an account through the exchange anywhere in the world except for Cuba, Iran, and North Korea, making it one of the more global exchanges today.
Features
Supports 100+ cryptocurrencies
Simple and intuitive user interface
Kraken Crypto Watch feature that allows you to keep track of the crypto market
A plethora of information and educational resources on crypto for its users
24/7 customer support through a variety of methods
Cost
Trading fees: Between 0% and 0.26% per trade
Crypto credit card purchases: 3.75% + €0.25
ACH crypto purchases: 1.5%
Best For
Cryptocurrency investors looking for an exchange with a wide array of supported altcoins and stablecoins.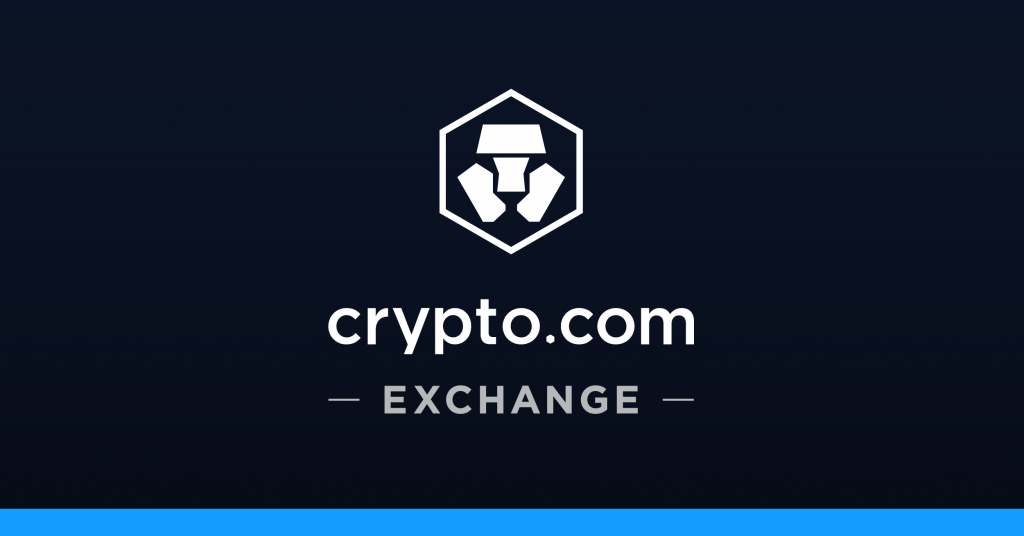 Crypto.com is a major global player as far as exchanges go. It supports 100+ cryptocurrencies, making it an ideal fit for anyone looking to invest in undiscovered altcoins before the masses.
Crypto.com also offers some unique features that few other cryptocurrency exchanges can match. Users can trade options and futures contracts, earn interest by staking their coins, and make trades with up to 10x leverage when they feel particularly confident in a coin.
Crypto.com has invested an enormous amount of money into its platform security, which makes trading with them extremely safe. The exchange is also lightning quick (prices update dozens of times per second), which gives day traders an upper hand over the rest of the market.
Features
Supports 100+ cryptocurrencies
Allows up to 10x leverage
Trade crypto derivatives (futures and options contracts)
Earn daily interest by staking your coins
Purchase newly-listed coins at up to 50% off
Reasonable trading fees (0.4% per trade)
Free deposits from all cryptocurrencies
Cost
Best For
Investors looking to buy altcoins and other new crypto assets before they go mainstream.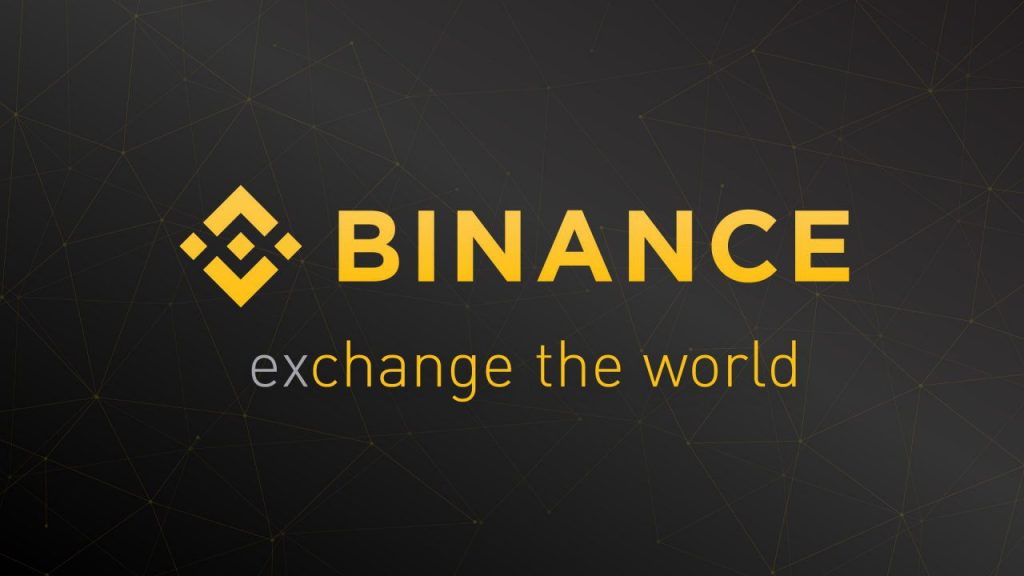 Binance is an international cryptocurrency exchange that currently serves as the world's largest crypto trading platform by volume of daily trading. It began operations in 2017 and is now headquartered in the Cayman Islands.
Binance was founded in Hong Kong but later moved its headquarters overseas due to increased government intervention in cryptocurrencies. It has several notable characteristics, including powerful charting tools and access to the Binance Earn feature, as well as a Binance Visa Card.
Features
Supports 300+ cryptocurrencies
Supports 50+ fiat currencies
Binance Earn feature
Binance Visa Card
Advanced charting tools
Earn lower fees by using the exchange's native currency (Binance Coin)
Cost
Crypto deposit fees: Free
Fiat deposit fees: From 0% to 3.5%
Crypto withdrawal fees: From 0% to 2,5%
Taker fees: From 0.04 to 0.1%
Maker fees: From 0.02 to 0.1%
Futures trading maker fees: 0.02%
Futures trading taker fees: 0.04%
Instant buy/sell trade fees: 0.5%
Debit/credit card purchases: 4.5%
Best For
Investors interested in investing in relatively unknown altcoins.
Bybit is a crypto exchange with a wide range of trading tools, and it is one of the few exchanges that offers access to crypto derivatives, such as futures. Its trading fees start at 0.1%, and withdrawal fees vary depending on the cryptocurrency.
Bybit supports 15 of the largest cryptocurrencies, including Bitcoin, Bitcoin Cash, Ethereum, and Litecoin. Additionally, it stores 100% of your funds in cold storage, and reviews each withdrawal request to prevent unauthorized transactions.
As a new Bybit user you'll receive a $40 bonus after funding your account. You also have the option to place up to 100x leverage on your crypto trades.
Features
Advanced trading options.
Supports 15 cryptocurrencies.
100x leverage on crypto.
Access to charts and data.
Demo account and test-net environment.
Educational resources.
24/7 multilingual customer support available.
Instant account verification.
Cost
Account Opening: Free.
Trading Fees: From 0.1% to 1.0%.
Withdrawal Fees: Depends on the currency.
Derivatives Fees: From 0.01% to 0.06%.
Maker's Rebate: 0.025%.
Taker's Fees: 0.075%.
Signup Bonus
$40 bonus when you sign up using this link.
Best For
Knowledgeable investors looking for crypto trading, top-level security and derivatives.
In Summary
Choosing the best crypto exchange with low fees can be pretty difficult, mainly because of the myriad options that you have and just how many features each of them offers. As a long-time crypto investor myself, I constantly keep up with the latest and greatest exchanges, and make my recommendations below based on years of deep research and personal experience. In this post, I'll cover some of the best options with low fees available to you worldwide.
The best exchange with low fees you can use worldwide is CoinSmart. As if their 0.2% trading fees weren't enough, the exchange also has some noticeable extra features, such as its ease of use, its fantastic customer support, and its instant account verification. You simply can't go wrong with CoinSmart if you're planning to buy and sell crypto.
Best Crypto Exchanges With Low Fees Canada FAQs
What Is Crypto Exchanges With Low Fees?
In its most basic form, a cryptocurrency exchange is a platform where you can buy, sell and trade cryptocurrencies (usually by exchanging fiat currencies such as CAD or USD). However, some cryptocurrency exchanges offer more features than just being able to buy, sell and trade crypto: in fact, some crypto exchanges even offer sophisticated features such as their own crypto debit card or automated trading bots that can buy crypto for you based on some parameters that you can customize yourself.
The spotlight of this post however is the crypto exchanges that have the lowest fees worldwide. It's not uncommon to see exchanges having trading fees or bid-ask spread rates of 2% or higher, which will simply eat your investment returns for breakfast without you even realizing it. In this post, I've covered some of the best options available to you in terms of the lowest fees you can get in the crypto industry in general.
How Much Does A Crypto Exchange With Low Fees Cost?
It depends on the crypto exchange that you choose. If you use CoinSmart, however, you'll have access to some of the lowest trading fees in the industry at just 0.2%.
What Is The Cheapest Crypto Exchange With Low Fees?
The cheapest Crypto Exchanges With Low Fees is CoinSmart. With low trading fees of 0.2%, an easy-to-use interface, and excellent customer support, it's hard to go wrong when you use this crypto exchange.
What Is The Best Free Crypto Exchange With Low Fees?
Currently, there are no crypto exchanges that are available worldwide and also have 0 fees. However, the cheapest Crypto Exchange With Low Fees you can get is CoinSmart. It has some of the lowest fees in the industry, an easy-to-use interface, and excellent customer support.
Is A Crypto Exchange With Low Fees Worth It?
Yes, a Crypto Exchanges With Low Fees is worth it because it will allow you to have bigger investment returns. There are plenty of crypto exchanges that often have trading fees of 2% or higher, which amounts to thousands of dollars lost even on medium-sized trades. This is a problem that won't happen if you use a crypto exchange with low fees.
Are Crypto Exchanges With Low Fees Safe?
Yes, Crypto Exchanges With Low Fees are safe because they all have the same standard of safety that other cryptocurrency exchanges with higher fees do. Thankfully, just because the crypto exchange is cheaper to use doesn't mean they slack off with security!
Are Crypto Exchanges With Low Fees Legit?
Yes, Crypto Exchanges With Low Fees are legit because they also tend to have the same strict regulations that other crypto exchanges with higher fees do. Crypto exchanges with lower fees won't slack off with their regulation either, mainly because this could lead to serious repercussions such as not being able to operate in some territories.