Suppose you're planning a trip to some far-out destination in the Middle-East looking for adventure, or maybe you just want to relax in a cozy beach far from Canada's punishing winter. In either case, and with every possibility in between, it's important that you consider having a travel insurance set up in case anything happens to you.
Whether it's somebody stealing your luggage, having to cancel or reschedule your holidays because of an emergency or getting hit by a cab on your way to a museum, having the right travel insurance can save you (or even your family) a lot of worry and expenses.
But of course, with the variety of companies offering insurance for trips abroad, it can be difficult to compare and choose the right one that fits your traveling needs.
In this article, we'll explain the key aspects you need to consider when choosing a policy. We'll also review 20 of the most popular travel insurance providers in Canada, as well as some travel insurance benefits you can get from a couple of credit cards.
So, without further ado, let's begin.
What we'll talk about in this article:
What is travel insurance?
Travel insurance is simply insurance designed to specifically cover the costs associated with unforeseen events while traveling. Depending on the policy, it can cover medical expenses, lost or delayed luggage, trip cancellation or even legal fees in case of political unrest, among other things. There are also a variety of extra activities that can be covered with travel insurance depending on the provider and package you choose, such as hiking, skiing, bike riding, etc. And of course, there are also policies designed to cover longer stays abroad (for those taking a gap year to travel around the world for example), and multiple country destinations, if that be the case.
Ok, but do I really need travel insurance?
For some people, paying for something they might not use can really be a turn-off.
But you know what is a bigger turn-off?
Getting injured while hiking the Andes, having to pay for medical fees out of pocket and then having crippling financial debt for years to come.
Having a travel insurance is of the utmost importance because you never know what might happen. Even if you are cautious, there will always be many things out of your control that could change your trip for the worse, such as a flight being cancelled or a close relative getting ill.
Travel insurance helps alleviate or even transform these problems from holiday destroyers to minor nuisances. Also very importantly, some countries require you to have some kind of insurance to even travel there.
In short, it's better to have it and not need it than to need it and not have it.
Key aspects to consider when selecting a travel insurance provider
The essentials: You should always check the fine print for what a policy offers, but you should be especially wary of the medical, cancellation, repatriation and legal liability aspects. These will probably be the most useful, although it depends on your particular travel circumstance.
Single article limit: If you travel with expensive stuff (e.g. a high-end laptop) you may want to search for a policy with sufficient coverage for a single item being lost.
24-hour helpline: Having round-the-clock assistance can be very, very useful in case of an emergency.
Medical and age restrictions: Can they cover pre-existing conditions? And if they can, which ones and under which circumstances? If you're a senior, also make sure that your age is covered within the policy.
Special and high-risk activities: If you plan on doing some white-water rafting, hiking, mountain biking or the like, you should be extra sure that these activities are within your travel insurance plan policy.
Length and destination : Perhaps a bit obvious but always be sure to check that the full length of your trip and all the places you are planning to go to are covered.
Most popular insurance providers in Canada: Pros and Cons
Lucky for us, Canada has its fair share of travel insurance companies, that offer great benefits. Let's see what each of them offer, and we'll make our personal recommendations at the end.
#1 TuGo
Formerly underwriters to other insurance companies, TuGo has made a name for itself as one of Canada's most popular travel insurance providers.
Pros:
Very good looking and smooth website.
Most plans don't have an upper age limit.
Pre-existing conditions are covered when traveling inside Canada.
You can make claims online.
Optional sports coverage as add-ons.
Multi-trip annual plans can get renewed automatically (only for those 58 or younger).
Cons:
The all-inclusive holiday and family plans are only available for those 59 or under.
Trip must start and end in Canada.
2# Travelcuts
Travelcuts has over 40 years of experience servicing Canadians and is a great option for adventurers and backpackers.
Pros:
Fast and easy way to get online purchase.
Their plans start at $1,36 per day. Very affordable.
Very easy to use emergency assistance 24/7 via phone call that helps you find a local doctor.
Wide coverage for adventure activities and extreme sports.
Cons:
Only for people under 50 years old.
Emergency medical coverage caps at 1 million.
Trips must start and end in Canada.
Not a huge variety of plans.
#3 World Nomads
One of the most known travel insurers in the planet, World Nomads focuses on offering services tailored to adventurous and mostly young travelers who are looking for long and variety filled trips.
Pros:
You can get insured with them after you've already started your trip.
Good baggage insurance for personal items.
Can get insured and make claims online.
24/7 emergency assistance.
Wide array of adventure activities covered.
No deductibles.
Cons:
No coverage for people over 60.
Does not cover pre-existing conditions.
No chance to customize plans.
Not available for residents of Quebec.
#4 RSA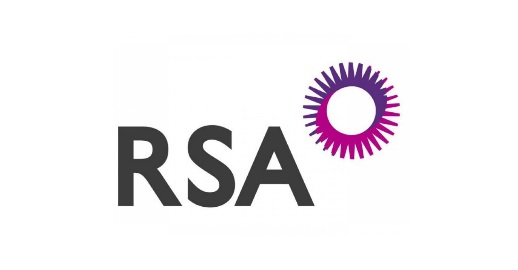 RSA is one of the biggest travel and health insurance providers in Canada, they sell their policies under the name Medi-Select Advantage. They offer great advantages focused on snowbirds.
Pros:
Senior travelers aged 55-79 can travel 21 consecutive days without having to complete a medical questionnaire.
If travelling to the U.S., you can get in communication with a licensed U.S. physician, and even get a home visit in an emergency.
90-day stability period for people under age 54.
No age limit for most of their policies.
No deductibles.
Cons:
It can be confusing to choose among their many plans.
Most of their policies don't offer trip cancellation or baggage coverage.
#5 Tour+Med
A relative newcomer to the travel insurance game, Tour+Med gives a lot of advantages to its customers.
Pros:
Personalized travel insurance plans depending on pre-existing conditions.
No upper age restriction limit.
You can choose from no deductible or you can increase it to save up to 30% on the plan of your choosing.
Deductibles are only charged when going to a hospital not a clinic.
No medical questionnaire for people under 59.
Cons:
Non available medical coverage for residents of NS, NWT, NU, PEI or the Yukon.
No plans for students or Expats.
Online purchase doesn't grant access to all their options.
There is no comprehensive coverage, meaning that you'll probably have to get at least two plans to get fully covered for everything.
#6 BCAA (British Columbia Automobile Association)
The BCAA offers a guide range of services, including of course travel insurance. Members get a discount on insurance, but you don't need to be one to get insured with them. The key word for their policies is flexibility.
Pros:
You can choose between monthly or annual payment options.
Make claims either online or over the phone.
You can get insurance with them after you've already left on your trip.
They have no maximum age limit.
$200,000 in optional coverage for holders with an unstable pre-existing condition.
Cons:
As their name implies, you'll probably need to be a resident of British Columbia to get insured with them. If you're not a BC resident, coverage may be offered but only when travelling from British Columbia.
You'll have to fill out a questionnaire if you're over 60 years old.
They only offer baggage coverage as add-ons.
#7 Air Canada Travel Insurance
The largest full-service airline in Canada offers pretty decent coverage.
Pros:
Unlimited medical coverage
Air Canada usually pays upfront for hospital and emergency medical bills, so you don't have to worry about being cashless and having to wait for a refund.
It has a wide range of policies including single trip and multi-trip (annual) policies.
Cons:
If you're over the age of 64 you'll need to get the more expensive Deluxe Package, instead of the Classic Medical Plan.
The options for insurance can be somewhat confounding seeing as though all the options aren't always mentioned in Air Canada's website page. We recommend you ask directly or get a quote for a better overview if you want to use their service.
#8 Alberta Motor Association (AMA)
The AMA offers very basic coverage with a cap of 5 million dollars on medical insurance.
Pros:
No age limit for medical insurance only plans.
AMA members can save 10% on travel medical insurance premiums.
Nonexistent or low deductibles (50$).
Cons:
You have to fill out a medical questionnaire if you're over the age of 60.
You have to pay a premium package to get trip cancellation/interruption coverage (Max coverage $15,000).
Multi-trip packages max at 60 days of travel, not good for nomads or people looking for long lasting holiday adventure.
#9 Allianz
Allianz is one of the world's main providers of travel insurance and covers up to 5 million dollars in emergency medical insurance.
Pros:
24-hour assistance with each and every one of their plans.
Easy to use online quote system.
Up to $20,000 in trip cancellation and interruptions coverage.
Cons:
Does not offer single trip plans for people over the age of 64.
30 day limit for each trip coverage whether for single trip or multi trip plans.
Only covers $1000 of baggage for theft or damage and 200$ for delay.
#10 American Express Travel Insurance
Mostly known for their credit card services worldwide, American Express also offers stand-alone travel insurance policies for Canadians.
Pros:
Easy to use online quote system.
A wide variety of clearly explained policies with easy to understand comparisons.
Offers multi trip annual insurance.
Unlimited coverage in most plans for medical emergencies.
Cons:
Long winded and complex pre-existing condition exclusions. Depending on age, whether you've completed a medical questionnaire, the answers to said questionnaire and specific policy. You'll have to read your chosen policy thoroughly to determine the pre-existing condition exclusions.
#11 Blue Cross
Blue Cross is one of the biggest Canadian travel insurances companies. It is sub-divided into seven independent providers for different Canadian regions each with somewhat different plans for their respective residents, so be sure to check out the specific policies for your region.
Pros:
Has great options for seniors, but they differ depending on the region you're in.
5 million $ medical coverage.
No deductibles.
Cons:
Does not cover extreme sports or risky activities, including bungee jumping, mountain climbing, skydiving, scuba diving, among others.
In general, it doesn't cover particularly well the needs of nomads.
#12 Travel Guard
Travel Guard is a global provider of insurance services that aims to cover a wide variety of Canadians with their travel insurance plans.
Pros:
Convenient online quote system.
People aged 60 or over can get medical insurance.
Add-ons offer specific but potentially useful coverage like rental car collision protection.
Wide trip cancellation policies.
You can claim a refund before the start day of your trip if you change your mind after purchasing.
Cons:
Policies are stuffed with legal jargon.
Not a very good looking or helpful website, which sometimes makes it difficult to get the information you need.
Only $2 million in medical insurance coverage.
#13 Bank of Montreal (BMO) Insurance
One of the most popular and trusted banks in Canada, the Bank of Montreal mainly offers single trip policies. Multi-trip policies are available, but only by affiliating to one of their credit cards.
Pros:
Variety for choosing only the insurance that you absolutely need.
Cheaper insurance when plans are bundled.
Zero deductibles.
Cons:
As stated above, you will need to have one of their credit cards to get a multi-trip travel insurance.
2 million dollars max. on medical coverage. It might sound like a lot but when you're hospitalized medical fees can add up fast.
#14 CARP
Formerly known as the Canadian Association of Retired Persons, this non-profit offers travel insurance to members and non-members alike.
Pros:
Good and easy to use online quote system.
Depending on the plan, you can save money by choosing a higher deductible.
No upper limit for age.
If you're a CARP member, you get a 5% discount on your premium.
Cons:
Children must be at least 30 days old to get insured with CARP.
No plans for students.
Limited multi-trip policies for the number of days covered.
#15 GMS
Group Medical Service is one of the biggest travel insurance companies in Canada, they offer insurance to both individuals and groups.
Pros:
Easy to get online quotes.
Great range of travel insurance options.
Minors under the age of 16 get free coverage when traveling with a paying adult.
Cons:
Their policy documents are not easy to read through and are filled with a smorgasbord of legalese.
They older you are, the more expensive their plans get.
Does not cover a lot of sporting activities, such as bungee jumping, parachuting, skydiving, hang gliding, etc.
If you have pre-existing conditions, they must've been stable for 180 days.
#16 HSBC
The HSBC bank also offers travel insurance, who knew, and a good one at that.
Pros:
Easy to use online form to get quotes.
When possible, they'll directly pay for hospital bills.
Baggage insurance is included.
Reduced coverage for families.
No deductibles.
Cons:
Scarcity of options. They only offer two travel insurance plans, a single trip and a multi-trip one.
Age limit is 60 and 64 respectively for each plan.
Just 2 million dollars on medical coverage.
All refunds must be requested in writing.
#17 Manulife
Manulife is another one of the big names when it comes to travel insurance in Canada, they also underwrite many other providers, including CARP.
Pros:
Good arrange of options, you can get just what you need without paying for extra benefits you're not going to use.
Their CoverMe Quick policy allows coverage for those aged 55-74 without having to complete a questionnaire when the trip is 17 days or less.
They have a wide range of deductibles that may let you save money.
Cons:
Children must be at least 30 days old to be insured with their plans.
They have a somewhat confusing category matrix that determines your premium cost and if you need to fill a medical questionnaire.
#18 Medipac
Medipac is a distinguished provider of travel medical insurance and is particularly popular with seniors. It has alliances with the Canadian Snowbird Association and the Royal Canadian Legion.
Pros:
It does not have age limit restrictions.
90-day stability for a large number of pre-existing conditions. Considerably shorter than what other insurers provide.
They offer personalized policies for those with pre-existing conditions not covered by their regular plans.
Cons:
As usual, older applicants will have to fill long health questionnaires.
They don't cover trip cancellation with their multi-trip plan.
Medical covers 2 million dollars.
#19 RBC
The Royal Bank of Canada (RBC) is one of the largest banks in the country and it also offers travel insurance. RBC clients get extra perks, but you don't need to be one to get insured with them.
Pros:
Unlimited medical travel insurance.
Their Travel HealthProtector Insurance is comprehensive and includes unlimited multi-trip plans (only for RBC Clients though).
24/7 emergency travel assistance worldwide, for those moments when you need help ASAP.
Cons:
Somewhat difficult to get the information sorted on their website. They do offer travel insurance to non-clients, though at first glance it may not look like it from their webpage.
#20 Scotiabank Scotialife
An international financial services powerhouse, Scotiabank also offers Canadians insurance for their traveling needs.
Pros:
Variety of plans and opportunities to save while traveling inside Canada.
Family coverage when spouse and children are aged below age 55.
You can save money with higher deductibles.
Cons:
Not the best online quoting system.
They don't cover a lot of adventure activities, like mountaineering, parachuting or hang gliding, you'd have to check your policy for specifics.
People aged 55 or older need to fill out a medical questionnaire.
Credit Card Travel Insurance
Along with the main insurance providers, some credit cards also offer travel insurance to its customers, as a benefit to some of their most popular cards. A couple of examples of this would be the BMO ® World Elite® Mastercard ® and the Scotiabank Gold American Express® cards. Let's do a brief pros and cons overview and see how they generally compare to the main insurance providers listed above.
Pros:
You will not have to fill out medical questionnaires.
They can offer a wide variety of coverage, think trip cancellation/delay, lost baggage, hotel burglary, etc.
The amount of money they cover for each situation is usually on par or even higher than most travel insurance providers. Except for medical emergencies, which is usually covered for with 1 or 2 million CAD.
Cons:
Most don't offer insurance to people over 65
They will not cover you if you book a trip with reward points
None of them cover pre-existing medical conditions
They usually don't cover medical emergencies for more than 15 days.
If you're interested in this topic, you may also want to check our review of the American Express Travel Insurance here.
What are the best options?
As with everything, choosing the right travel insurance plan really depends on what you are going for. Each traveler has different needs that need to be examined in order for them to choose their best personal option.
That being said, overall, TuGo, RSA, Tour+Med, Travelcuts and World Nomads offer some of the best travel insurance policies for Canadians. TuGo offers great coverage in general, RSA and Tour+Med have great plans for seniors, while Travelcuts and World Nomads offer some of the best options to young passionate nomads.
What other travel insurance providers do you think we missed? What have your experiences been like with the ones we mentioned in this article?
Please write us in the comments