How To Buy Dogecoin In Canada
There are two main methods to buy Dogecoin (DOGE) in Canada.
The first method is using fiat currency (such as CAD or USD) to purchase an equal amount of the cryptocurrency through the use of a cryptocurrency exchange (such as Netcoins, CoinSmart, or Bitbuy).
On the other hand, you can also use the same cryptocurrency exchange to buy other cryptocurrencies like Bitcoin (BTC), Tether (USDT) or USD Coin (USDC) and then trade them for Dogecoin (DOGE) on a different trading platform.
It's worth mentioning that you can also mine Dogecoin directly from its blockchain through the use of a high-speed computer, but that doesn't count as buying it, does it?
Top 5 Crypto Exchanges To Buy Dogecoin (DOGE) In Canada
Here are some of the best crypto exchanges in Canada that support buying Dogecoin (DOGE):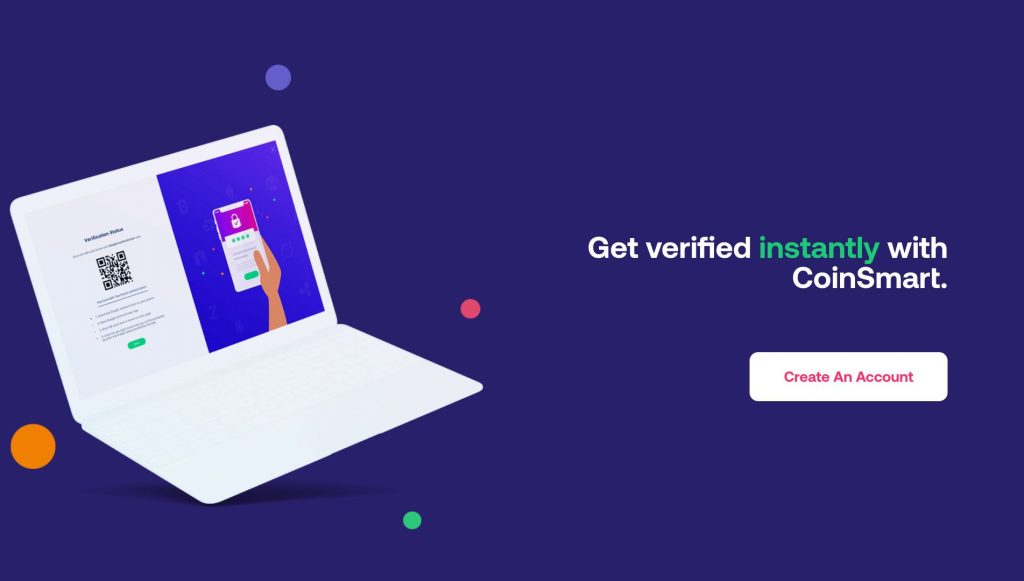 CoinSmart is, without a doubt, the best crypto exchange in Canada in 2022.
For starters, CoinSmart's trading fees are an incredibly low 0.20%. They offer excellent customer support available 24/7 via phone, live chat and email, and user accounts are verified instantly.
CoinSmart has been designated a Registered Marketplace by the Ontario Securities Commission (OSC), which means they're a highly secure exchange. They also maintain a 95% cold storage policy, which keeps your crypto extra safe across all circumstances.
I've personally used CoinSmart for more than a year now and have had nothing but excellent experiences with them. I've tried out many of the other cryptocurrency exchanges on this list, too, and I'm confident that CoinSmart is the best place to buy crypto in Canada.
Features
Extremely low trading fees (0.20%)
24/7 customer support available via phone, live chat or email
Instant account verification
Supports 13 cryptocurrencies
Registered Marketplace by the OSC
Trade all altcoins directly
Immediate deposits and withdrawals
User-friendly for both beginners and advanced traders
95% cold storage policy keeps your crypto extra secure
Cost
Account Opening: Free
Trading Fees: 0.20%
Signup Bonus
$20 bonus when you sign up using this link
Best For
Investors looking to trade with extremely low trading fees.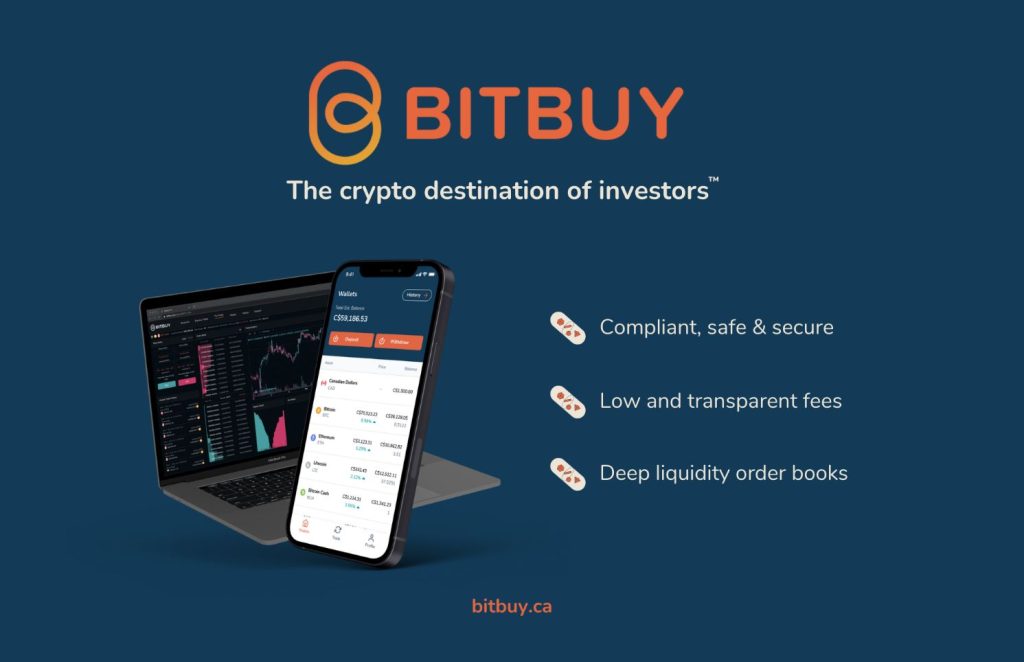 Bitbuy has processed more than $4 billion in trades across its 350,000+ Canadian users. It supports 15 cryptocurrencies, verifies accounts instantly, prides itself on its helpful customer service reps, and has a beautiful, well-rated app.
You can fund your Bitbuy account directly from your bank account via INTERAC e-transfer or bank wire, with all account deposits and withdrawals executed quickly. Pro Trade users can trade for just 0.10%, while Express Trade users are charged 0.20%.
Bitbuy is a Registered Marketplace and Investment Dealer, as recognized by the Ontario Securities Commission (OSC). This means that the OSC has recognized Bitbuy as a highly safe and secure exchange, and that it offers deep liquidity for all order sizes.
If you're looking for a highly-respected exchange that offers altcoin trading, great customer service, and a slick mobile app, Bitbuy is for you.
Features
Extremely low trading fees (0.10% – 0.20%)
Easy to use for both beginners and advanced traders
Supports 15 cryptocurrencies
Excellent customer support
Powerful mobile app (rated 4.6/5 on the App Store)
95% cold storage policy keeps your crypto extra secure
Cost
Account Opening: Free
Express Trading Fees: 0.20%
Pro Trading Fees: 0.10% to 0.20%
INTERAC Deposits/Withdrawals: 1.50%
Bank Wire Deposit Fee: 0.50%
Bank Wire Withdrawal Fee: 1.00%
Signup Bonus
$20 when you deposit $250 using this link
Best For
Investors looking for top-level security and instant account verification.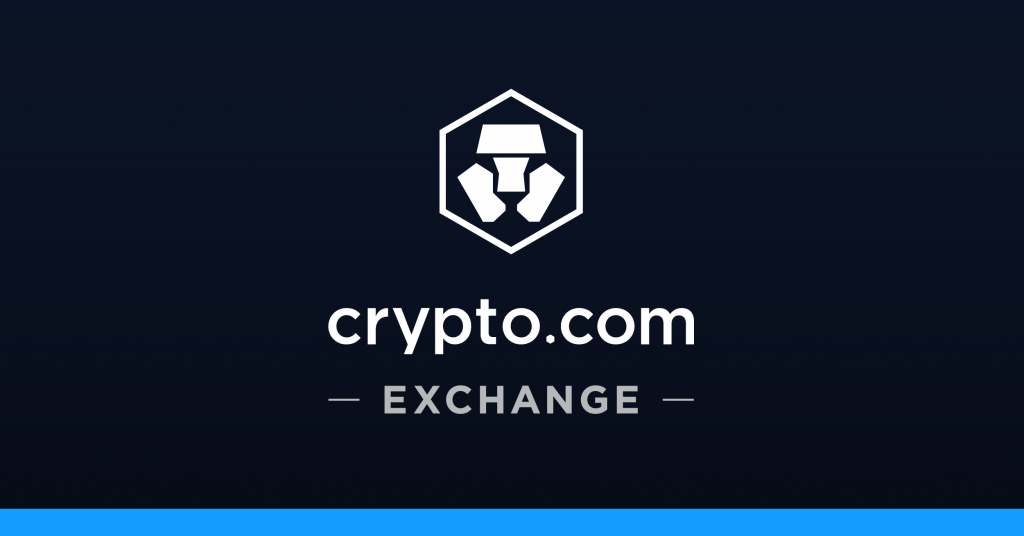 Crypto.com is a major global player that brings a mature, proven exchange to Canadian crypto investors. It supports 100+ cryptocurrencies, making it an ideal fit for anyone looking to invest in undiscovered altcoins before the masses.
Crypto.com offers some unique features that no other Canadian cryptocurrency exchanges can match. Users can trade options and futures contracts, earn interest by staking their coins, and make trades with up to 10x leverage when they feel particularly confident in a coin.
Crypto.com also has invested an enormous amount of money into its platform security, which makes trading with them extremely safe. The exchange is lightning quick (prices update dozens of times per second), which gives day traders an upper hand over the rest of the market.
Overall, Crypto.com is a solid exchange for investors looking to cash in on brand new altcoins. If you're just looking to buy more mainstream coins like Bitcoin and Ethereum, though, I suggest either CoinSmart or Bitbuy instead.
Features
Average trading fees (0.4%)
Supports 100+ cryptocurrencies
Allows up to 10x leverage
Trade crypto derivatives (futures and options contracts)
Earn daily interest by staking your coins
Purchase newly-listed coins at up to 50% off
Free deposits from all cryptocurrencies
Cost
Account Opening: Free
Trading Fees: 0.4%
Best For
Investors looking to buy altcoins and other new crypto assets before they go mainstream.
Coinsquare was one of the first Canadian crypto exchanges. It supports 10 cryptocurrencies (Bitcoin, Ethereum, Litecoin, Dash, Bitcoin Cash, Dogecoin, Ripple, Ethereum Classic, Stellar, and Bitcoin SV), and offers competitive trading fees ranging from 0.1% to 0.4%.
Deposits via Interac e-transfer and wire transfer are free, but withdrawals cost 2%, which can add up to hundreds or even thousands of dollars on larger withdrawals.
Features
Supports 10 cryptocurrencies
Low trading fees (0.1% – 0.4%)
95% cold storage policy keeps your crypto extra secure
Cost
Quick Trade: 0.20% for Bitcoin trades, 0.40% for trades of other coins
Bit Markets: 0.1% for liquidity trades, 0.2% for trades that remove liquidity
Best For
Investors looking for low trading fees.
The National Digital Asset Exchange (NDAX) is a cryptocurrency exchange based in Canada and was founded in 2017. It's one of several Canadian crypto exchanges that offer Dogecoin support.
It only supports Canadian dollars to date, but it has plenty of payment methods, including Interac e-transfer, wire transfer, bank draft, and crypto deposits. Trading fees are 0.20%.
Features
Supports 20+ cryptocurrencies
Easy registration process
Wide range of resources to help beginner traders
Offers easy-to-use tools to aid you during trading
Offers advanced charting tools for more experienced traders
Cost
Signup Bonus
$10 when you deposit at least $100 using this link
Best For
Experienced traders seeking strong charting capabilities.
What Is Dogecoin?
Dogecoin is a cryptocurrency that was created by Billy Markus and Jackson Palmer way back in 2013. Its logo is based on the famous picture of a Shiba Inu dog (known as Doge), and the cryptocurrency was originally created with anything but serious intent in mind.
The name Dogecoin comes from an internet meme centered on a Shiba Inu dog and text written in comic sans. Atsuko Sato, a Japanese kindergarten teacher, originally uploaded the first image of the dog named Kabosu in 2010.
Several doge-related memes were generated off the back of this Tumblr post, although they did not employ the Kabosu image. On 4chan, photos of various dogs in costumes were shared, and blogs based on "doges" emerged on Tumblr. Meanwhile, Shiba Confessions, a blog dedicated to Shiba Inus that published different memes of Shiba Inu dogs.
The Shiba Inu and misspelling the word dog as doge became associated in early 2013. A subreddit for doge meme was established, and the phrase spread like wildfire. The photo of Kabosu is still used most widely in these jokes, and her face serves as the basis for Dogecoin.
In 2013, Dogecoin was created by the two software developers. Initially, Palmer mocked the number of alternative cryptocurrencies on the market, touting it as a joke on Twitter. However, his tweet prompted him to really produce the currency.
Dogecoin started to gather some serious attention as time went on (especially in 2021), and it's now supported by famous people such as Elon Musk, Snoop Dogg and Kiss bassist Gene Simmons.
The Dogecoin blockchain and the Bitcoin blockchain work kind of similar, but the use of Scrypt technology by the Dogecoin blockchain tends to consume less mining energy.
Unlike Bitcoin's 21 million coin limit, Dogecoin does not have a limit on the number of coins generated, since it was intended to discourage hoarding, be cost-effective to run, and distribute coins to miners. Its fixed supply of 100 billion coins was removed over time, and now there is a limitless number of DOGE available to be mined. The current supply of Dogecoins is nearing 130 billion.
Dogecoin is a spin-off of a long line of Bitcoin offshoots. It's actually a fork of Luckycoin, which is a coin that was forked from Junkcoin and Litecoin, two payments cryptocurrencies that were derived from Bitcoin. From there, it has evolved into something far more significant than the side project Palmer had in mind.
How does Dogecoin work?
Dogecoin operates similarly to Bitcoin in that it is a peer-to-peer money transfer system utilizing a proof-of-work consensus mechanism to issue new Dogecoin and verify transactions.
The Dogecoin network breaks transactions into blocks, which it then neatly separates. Blocks on the Dogecoin network keep track of all transactions between different accounts over a given time period—in this instance, one minute.
The system connects these units together as part of a ledger and uses this ledger to keep track of user balances.
The proof-of-work mechanism is how the blockchain's individual blocks are validated. To do so, computers must use a large amount of computing power and electricity to solve complex mathematical problems. They're seeking to discover a number that, when combined with the end of a block, validates it. Miners receive freshly-minted Dogecoin as a reward.
In 2014, the term "merged mining" was coined to describe the process by which Dogecoin and Litecoin were combined. Anybody may now mine Dogecoin simultaneously with Litecoin mining without affecting network operational efficiency.
Can You Buy Dogecoin As A Canadian?
Absolutely! If you're wondering how to buy Dogecoin in Canada, all you need to use is a cryptocurrency exchange that either allows you to exchange fiat currency for Dogecoin or other cryptocurrencies for Dogecoin.
For this purpose, I recommend using any of the following exchanges: CoinSmart, Bitbuy, or Crypto.com. These are currently our three top-rated exchanges in Canada, and each of them allows you to buy Dogecoin using Canadian dollars with relatively low fees.
What Crypto Wallet Should I Use To Store My Dogecoin?
There are a few ways to store your Dogecoins once you've acquired them.
One way is to simply leave it on the exchange where you purchased it. This could be safer than storing it in a software (or hot) wallet because crypto platforms tend to keep 95% of the coins they hold in cold storage. However, although unlikely, your Dogecoins might still be subject to hacking and theft, so keep that in mind.
You could also store your Dogecoins in a personal crypto wallet that secures your private keys and digital assets. It's not guaranteed safety, but a cold wallet is safer than leaving your funds in the exchange you originally purchased your altcoins in.
Here are our top 3 cold storage wallet picks:
Ledger Nano X: The Ledger Nano X is the best cold storage crypto wallet on the market today. It's a hardware wallet that uses a certified secure chip to protect your private keys and it supports more than 1,800 crypto assets.
Ledger Nano S: Similar to the Nano X, the Ledger Nano S is a hardware wallet with extremely positive reviews from its users. It supports 1,500+ cryptocurrencies and allows users to hold up to 20 digital assets on the device at any given time.
Trezor Model T: The Trezor Model T is a hardware wallet and password manager designed and created by the SatoshiLabs team. It supports 1,000+ cryptocurrencies including Bitcoin, Ethereum, Litecoin, Dogecoin, Bitcoin Cash, Zcash (ZEC), and many others.
Is Dogecoin A Good Investment?
It's hard to have a concrete answer to this question because cryptocurrencies are still new to the world of investing, but it's worth mentioning that cryptocurrencies are volatile and they can have wild fluctuations in their prices as well. If you plan to buy Dogecoin, be prepared for the roller coaster that comes with it.
If you're not sure about whether or not you can handle these conditions, trading and investing in crypto might not be for you.
Where can I buy Dogecoin?
We recommend buying Dogecoin from CoinSmart, Bitbuy, or Crypto.com. These are our three top-rated Canadian cryptocurrency exchanges, and all of them have low trading fees when buying and selling Dogecoin.
Will Dogecoin reach $1?
On January 1, 2021, Dogecoin was trading at $0.004681, with a high of $0.7376 on May 8, 2021. It's unclear whether it will ever reach $1, but it's a highly speculative investment; you should take care.
How To Sell Dogecoin
To sell your Dogecoin, first enter the amount of DOGE you wish to sell on your favourite exchange, followed by the cryptocurrency trading pair or fiat currency that you'll be selling your Doge for.
Of course, if you want to exchange your DOGE that's sitting on an external wallet, you must first move your coins to the exchange's wallet before proceeding.
In Summary
Dogecoin, the cryptocurrency that originally started as a good laugh between two software engineer friends, is now a legitimate investment prospect that you can acquire.
There are plenty of ways you can buy and sell Dogecoin, but be aware that investing in cryptocurrencies is a risky business and you should only invest what you can afford to lose. Nevertheless, things are looking up for Dogecoins, and the popularity that the altcoin is gathering only seems to be going up as time goes on.
If you're wondering how to buy Dogecoin in Canada, I recommend you use CoinSmart, both for its high level of security and for its ease of use. It also has the lowest trading fees of any exchange in Canada, so if you're looking for a secure, cost-effective way to buy and sell crypto, CoinSmart is the way to go.