Canadians increasingly favor non-traditional card issuers who offer tangible benefits. Customers are becoming aware that personal finance decisions are part of their everyday lives and their choices are being oriented towards getting more value for their money in day-to-day purchases. Credit cards are a fundamental financial instrument in this trend and PC Financial's Mastercard is its best example. But is it a good deal? Here's our take on Canada's largest retail conglomerate's basic credit card.
PC Financial Mastercard is the entry-level credit card of federally chartered President's Choice Bank, the financial services branch of Loblaws Companies Limited, Canada's largest retail holding.
This credit card is intended for the devotees of Loblaw-owned stores' loyalty program, PC Optimum. It allows cardholders to boost their point-earning potential while offering good-enough credit conditions and some Mastercard benefits.
Last year, J.D. Power's inaugural Canada credit card study ranked PC Financial Mastercard first in customer satisfaction among all credit cards in the country, beating out American Express, Canadian Tire (since rebranded Triangle), Tangerine and all the Big Six banks' offerings.
In 2019, PC Financial Mastercard's ranking fell to fourth, but its evaluation didn't actually see much of a change. During the last two years, this study has shown that Canadians favor non-traditional card issuers with tangible benefits, such as rewards, and smart communication channels.
PC Financial, formerly PC Bank
President's Choice Financial has been operating since 1997. President's Choice Bank is a Schedule 1 Canadian bank (not a subsidiary of a foreign bank) offering branchless financial services since 2001. Until 2017, its portfolio had a full range of compelling products and services. However, in November 2017, it stopped conducting banking services such as taking deposits and offering loans and now uses the brand of the corporate division.
At present, PC Financial is focused on auto insurance, home insurance, and its no-annual-fee Mastercard credit cards, which have the ability to earn PC points, redeemable for free groceries.
PC Financial Mastercard' Basics
PC Financial Mastercard may be considered among the best options available in the Canadian market for students or people entering the workforce.
This no-annual-fee credit card is quite easy to get. Although applicants must have a fair-good credit score and a minimum level of income of $12.000 to qualify, the application takes minutes and the new card is usually in their hands after approximately 5-7 days.
The card offers some pretty standard conditions:
Interest Rates
Purchases interest rate: 19.97%.
Cash advance interest rate: 22.97%. (fees are waived at CIBC bank machines).
Promotional balance transfers interest rate for new accounts (first 6 months): 0.97%.
21-days interest-free grace period on new purchases.
Embedded PayPass technology.
Other Basic Perks
For a small fee, Cardholders can also add spousal, standard or involuntary job loss account balance protection, which ranges from 79 cents to $1.19 per $100 of the current month's statement ending balance.
In addition, Cardholders who spend at least $15,000 on their PC Financial Mastercard over the course of a year and maintain their credit score in good standing, can get upgraded to the more premium PC Financial World, which otherwise has a minimum income requirement of $60,000.
Two-Circles' Perks
Apart from those I just mentioned, PC Financial's basic card offers some of Mastercard's basic benefits as well:
Mastercard Global Service:
Replaces the card or offers a cash advance in case of an emergency.
Free Purchase Assurance:
The products paid in full with this credit card will be protected in the event of theft, loss or damage in the 90 days following the purchase.
Free Extended Warranty:
Doubles the manufacturer's regular warranty for up to an additional year on items purchased with your PC Financial Mastercard credit card.
Authorized users:
Add up to four free additional cards on your account.
Fraud Detection:
Best-in-class fraud detection tools provide security to customers from the application to each transaction, including the support of a dedicated team of fraud specialists.
128-bit Data encryption:
Scrambles all information between your computer and the secured areas of our website, ensuring high levels of security, privacy, and confidentiality.
Proactive Monitoring:
PC Financial also offers optional products to proactively monitor, manage and protect credit and personal information.
The Point of Having a PC Financial Mastercard
The PC Financial Mastercard allows cardholders to earn reward points at least 50% faster than with the PC Optimum loyalty card. One of the credit card's most important advantages is that it can earn its holders points for every dollar spent anywhere, not just in Loblaws-affiliated stores.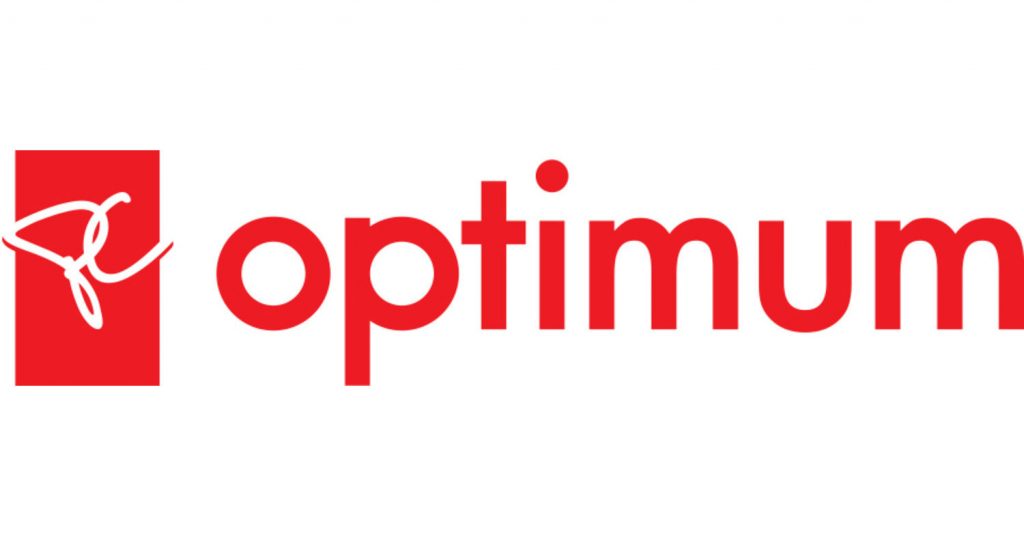 Considering that PC Optimum is Canada's Nº 1 rewards points program, it's quite easy to understand why some would find the PC Financial Mastercard convenient, especially for everyday spending: The more they use it, the more points they'll earn and the more rewards they'll get.
Earning PC Optimum Points
Entry-level credit cards from big banks typically offer just 0.5% reward-point earn rates on most purchases. PC Financial Mastercard's minimum 1% is quite impressive for a no-fee card with minimal application requirements. Yet, in many cases, it offers much more:
30 PC Optimum Points per liter at Esso/Mobil locations.
25 PC Optimum Points (equivalent to 2.5%) per $1 spent at Shoppers Drug Mart.
20 PC Optimum Points (equivalent to 2%) per $1 spent at PC Travel.
10 PC Optimum Points (equivalent to 1%) per $1 spent on all other purchases.
Cardholders can combine points earned through their PC Financial Mastercard with personalized offers made available to them through their PC Optimum accounts, which they can access through a mobile app or the program's website. So, they can "double-dip" and rack up points even faster.
PC Points do no expire and as soon as you have 10,000 points you can redeem them for up to $10 worth of free products and groceries at over 4,500 Loblaws-affiliated stores, including:
PC Express.
Zehrs.
Your Independent Grocer.
Provigo.
Atlantic Superstore.
Fortinos, Dominion.
Independent City Market.
Valu-mart.
ARZ Bakery.
Wholesale Club.
T&T Supermarket.
Real Canadian Superstore.
No Frills.
Maxi.
Extra Foods
Shoppers Drug Mart.
Find more details on the PC Optimum program here.
PC Insiders
For $99 a year, PC Insiders subscribers unlock perks & benefits on select food, apparel and more at Loblaws-affiliated retailers, online at shoppersdrugmart.ca, and joefresh.com, and get a $99 credit with PC Travel services.
Despite PC Financial credit cards don't give additional benefits to cardholders who subscribe to this program, travelers should note that with the $99 PC Travel credit they would be breaking even, and still earn 200 points for every dollar spent with them.
PC Financial Mastercard Disadvantages
PC Financial takes 2-3 business days to process payments. So, after paying your card's balance with a transfer from your checking account, you won't be able to use the amount paid right away. Also, a credit limit increase will require a credit check, no matter how small it is, or even if you've been paying your balance on time for the last six months. This can be a real inconvenience, especially considering how much they take to process payments.
Another disadvantage is that this credit card will not let you put a hard cap on your credit, yet it'll charge you with $20 if you go over your credit limit. No notification. You'll just see it on your statement.
Therefore, if you need some extra credit during an emergency, you should choose another card.
It is also worth mentioning that, in case of failing to make the minimum payment for 2 consecutive months, the interest rates will jump to 25.97% for regular purchases and up to 27.97% for cash advances.
PC Optimum Drawbacks
Regarding the card's PC Optimum features, we see an obvious disadvantage in the program itself with respect to other loyalty programs: points must be redeemed exclusively at participant retailers and for eligible products.
In addition, PC Financial Mastercard's 1% earn rate on groceries (10 points per 1$ spent) isn't that good, especially considering that similar credit cards offer 2%. So, it is important that you take advantage of the personalized PC Optimum offers and promotions if you want to increase that rate. Don't forget to download them to your account with the mobile app or using the website.
Also, travelers should be aware that with this credit card they won't get any extra benefits. Despite PC Financial's focus on credit cards and insurance solutions, which make its more premium products (PC Financial World Mastercard and PC Financial World Elite Mastercard) very attractive options in the Canadian market, this basic Mastercard does not offer any kind of insurance for them.
The Bottom Line
PC Financial Mastercard is a great option, even a must, for regular shoppers at Loblaws-owned stores. It is perfect for families with kids who are looking to save some money, especially when combined with a PC Insiders subscription. In this regard, it is not particularly different from the more premium products offered by PC Financial. This Mastercard will maximize their point-earning potential and they can use those points for discounts in your day-to-day shopping.
Those who fit the above description, should check the conditions and consider applying, as well as entry-level customers who might find the PC Financial Mastercard well suited to their needs. Actually, it might end up making them want more and get to the upgrade. All they need in order to climb to the higher tiers is to make sure their credit history is in good shape. This is fairly simple, provided they always pay on time, keep utilization below 30% and, in general, are just responsible with their PC Financial Mastercard.
Conversely, frequent travelers who want or even require more benefits and qualify for the PC Financial World Mastercard or PC Financial World Elite Mastercard should consider applying directly and skip the basic PC Financial Mastercard. And finally, those who are not regular customers of participating stores and, especially, those who carry a balance on their card for a long period of time, could be better served with other credit card options available in the market.