How do you pick the best insurance option? You can rely on PolicyAdvisor brokers to answer you with their in-depth knowledge across 16 insurance providers. Acquiring insurance is now a digitalized process with PolicyAdvisor.
This service is currently only avalilable for residents of Ontario, so unless you live there, you'll have to check other options. Also, if you're looking for travel insurance, PolicyAdvisor is not what you're looking for. Pretty much for anything else, give PolicyAdvisor a try, it's completely free!
Insurance has become a necessity in our lives but the hassle to get the right one at a decent premium is rather challenging. With that, we can all agree that this is a common problem regardless of which demography we belong to. Is there an easy way to sift through the ample insurance options available out there to know which one suits us best? Yes, there is – PolicyAdvisor is an independent service that advises the best-suited insurance provider in accordance to your needs.
What Is PolicyAdvisor?
PolicyAdvisor is basically an online insurance broker that assists you in the process of getting your desired insurance if you're a resident of Ontario. They offer quotes and comparisons from 16 different insurance/financial institutions in Ontario, helping you get the best product at the best rate possible.  
They offer quotes on the following insurance products:
Life insurance
Whole life insurance
Disability insurance
Critical Illness insurance
Mortgage Protection insurance
No Medical Insurance
What Services Does PolicyAdvisor Provide?
The company offers the following five services, completely free of charge:
Online quotes – PolicyAdvisor provides you with insurance quotes for products issued by third-party insurance companies. They allow you to save and retrieve such quotes for easy future access.
Comparing policies – you can use their easy-to-use tools that allow you to compare information from different policies and quotes from third-party insurance companies.
Reviewing insurance needs – if you are not sure what you need in your insurance, they provide informational and computational tools that offer recommendations to assess your insurance needs.
Proprietary content ("Content") – PolicyAdvisor offers easy-to-understand information and material about insurance products.
Buying insurance products – As insurance brokers, their representatives facilitate the purchase of life and related insurance products for your insurance needs.
Is PolicyAdvisor A Scam?
It is safe to use PolicyAdvisor as they are regulated by the Financial Services Regulatory Authority of Ontario (FSRA).
Considering these services are free, the burning question is what's in it for them? Their business revenue comes from the insurance companies that pay them a commission every time a customer referenced from PolicyAdvisor purchased one of their policies.
This also means that you will be paying the same premium for using PolicyAdvisor's service than you would if you were to purchase directly from the insurance company or in-house agents. You literally have nothing to lose from engaging with PolicyAdvisor to purchase your insurance! On the other hand, you would save time by leveraging on PolicyAdvisor options that get generated within minutes.
How To Get Started On PolicyAdvisor?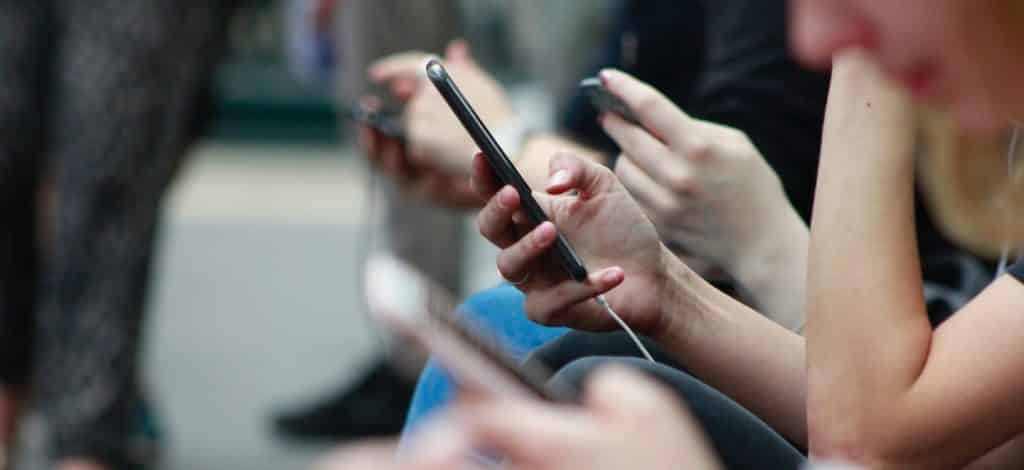 Getting started on PolicyAdvisor is a simple matter of five easy steps:
Fill out a form on PolicyAdvisor's site

You can access the form by clicking on the following "Get a Quote" button. Then, you'll be asked a series of very simple questions like age, gender, perhaps medical history, etc. to get you started.

Choose your coverage

You can use the slider on the website to choose the amount of coverage you want.

Choose the type of policy

You can choose between five different policies, as we mentioned above, including life, whole life, mortgage protection, disability and critical illness insurance.

Schedule a live call with an insurance expert

You'll get access to a real live expert on insurance products, and not an A.I. bot. They'll help you compare quotes and choose the best product for you.

Apply for the chosen insurance policy

PolicyAdvisor will make the deal with the insurance company and will act as your broker, while not charging you a fee.
Alternatively, you can contact 1-888-601-9980 for further clarification on the process.
Benefits Of PolicyAdvisor
Here is a breakdown of the benefits that come with using this service:
Benefit #1: Good Customer Service
The major plus of PolicyAdvisor is the hands-on customer service. You are assisted every step of the way by a human expert until you get your insurance policy.
The great news is their brokers are unbiased considering they are paid with salary and not commission-based.
It's also commendable to see PolicyAdvisor giving importance to be as user-friendly as possible. What is eye-catching is the live chat tool they have that allows you to instantaneously speak to their representative to get the ball rolling in your insurance survey. Talk about dedication in top quality customer service!
Benefit #2: Access To 16 Different Insurance Providers In Ontario
PolicyAdvisor works with 16 insurance institutions which are listed below:
RBC Insurance
BMO Insurance
Equitable Life of Canada
Manulife
Canada Life
Canada Protection Plan
La Capitale
Assumption Life
Foresters Financial
Humania Assurance
iA Financial Group
iA Excellence
SSQ Financial
Wawanesa Life
Empire Life
ivari
Given the wide range of options, you won't need to trouble yourself by researching different insurance providers. You just need to ask the experts to advise you accordingly. They'll search among thousands of insurance products from the mentioned companies and compare them side-by-side to make sure you get the coverage you need, without overpaying.
Benefit #3: Completely Online Process
PolicyAdvisor has an end to end online process. This is absolutely convenient to shop for your insurance with your preferred device at any given place or time. You wouldn't need to spend time meeting up with an insurance agent to discuss the available options.
Even to engage with the PolicyAdvisor representative assigned to you, the communication would be fully online.
Benefit#4: PolicyAdvisor Is Simple
All that is required from you is just to fill up a form customized to your preferences. The algorithm in PolicyAdvisor would populate the choices from different institutions that are best suited to you. This gives you options to decide which insurance is best in terms of coverage vs premium paid.
The traditional method would be to consult an insurance agent from varied institutes to decide which is the optimum premium to pay. This requires considerable time and energy which PolicyAdvisor understands and addresses.
Cons Of PolicyAdvisor
Cons #1: Only For Ontario Residents
As great as PolicyAdvisor is, it's only available to residents of Ontario. This is the biggest setback of this company. Whether they will be going national in the near future is currently a secret, but it's still a great choice for Ontario residents.
Cons #2: Doesn't Offer Many Desirable Insurance Products
They currently don't work with other insurance products like travel insurance, comprehensive health insurance policies or automobile insurance. It's still a small company, but perhaps as it grows it will cover more ground in the insurance industry.
If you're looking for travel insurance options, you can read our review on the best travel insurance available in Canada.
Is PolicyAdvisor Better Than Traditional Life Insurance Agents?
The short answer would be – Yes. PolicyAdvisor caters to its customers by deep diving into 16 different insurance companies to provide the most comprehensive coverage options required for the desired premium listed in your online form submission.
On the other hand, a traditional insurance agent would be focused on insurance available from his/her affiliated insurance company. This is due to the fact agents work on a commission basis.
A PolicyAdvisor broker does not earn any special commission rates from the insurance company. As such, their suggestions are unbiased and focused on what is suitable for your needs.
PolicyAdvisor Vs PolicyMe
Aside from PolicyAdvisor, PolicyMe is also an online insurance broker that assists in obtaining your insurance in a fully online process without having to engage with insurance agents in person.
Here is a table to clearly illustrate the difference between PolicyAdvisor and PolicyMe:


PolicyAdvisor
PolicyMe
Canada Province Coverage
Ontario only
• Ontario
• British Columbia
• Alberta
• Manitoba
• New Brunswick
Types of Insurance
• Life Insurance
• Whole Life Insurance
• Disability Insurance
• Critical Illness Insurance
• Mortgage Protection Insurance
• No Medical Insurance

Life Insurance only
Insurance Company Options Provided
• Canada Protection Plan
• RBC Insurance
• Manulife
• Canada Life
• BMO Insurance
• Equitable Life of Canada
• La Capitale
• Assumption Life
• Foresters
Financial
• Humania Assurance
• iA Financial Group
• iA Excellence
• SSQ
Financial
• Wawanesa Life
• Empire Life
• ivari
• Canada Protection Plan
• RBC Insurance
• Manulife
• Canada Life
• Bank of Montreal Insurance

If you are from Ontario, look no further – PolicyAdvisor is your pick as an online insurance broker. PolicyAdvisor stands out in terms of the insurance type and insurance company quotes that you can obtain coverage options from.
However, if you are not from Ontario, then you can consider PolicyMe, provided you are within the province coverage area as listed in the table. Here is a review on PolicyMe for a detailed understanding of how it works.
The Verdict
On the whole, our review of PolicyAdvisor's service is positive. It simplifies the process of getting the insurance you need. More importantly, it's free and unbiased, considering the advisors are not paid commissions. Along with the quick process by PolicyAdvisor, their advisors will be with you until the end of the process.