Exness is a powerhouse of a broker when it comes to trading primarily in Forex. The broker also deals in stocks, indices, cryptocurrency, energies and metals, but its repertoire is not as vast as its Forex assets. Currently, Exness offers a total of 107 currency pairs, including both majors and exotic pairs, fit to satisfy most needs of any Forex trader. Exness is also supported by the platforms it uses, which are both Metatrader 4 and 5, known for their effectiveness in Forex trading.
On the contrary, Exness has some strict limitations when it comes to the countries where you can open an account. For example, you won't be able to create an account in this broker if you're in the US, Russia or Canada. The broker also doesn't support wire nor bank transfers as a means of depositing or withdrawing funds from or to your account.
Overall, Exness is one of the industry leaders when it comes to Forex trading with little to no commissions. It's got a great demo account with a complete course to learn trading without previous knowledge and customer support fit to answer any queries you might have. So, if you're looking for a beginner friendly broker where you can learn, test or even get better strategies to use with Forex and the other assets, you can sign up right now with Exness. The minimum initial deposit is $1, so what are you waiting for?
Alternatively, if you want to go beyond a focus on forex and have access to a wider array of stocks, indices, cryptocurrencies and more, you can sign up with Capital.com. With a score of 91/100 in our scoring system, Capital.com has tools like bonds and ETFs that Exness doesn't have, plus a dedicated account manager fit to help you in any way you need. You can sign up right now with a minimum deposit of $20 for what is possibly the best broker out there.
We analyzed hundreds of data points relevant to the costs, benefits and features of trading with Exness and scored our findings on a 10-point scale across 10 distinct categories.
| | |
| --- | --- |
| Fees | 10 |
| Signup Process | 10 |
| Minimum Deposit | 10 |
| Ease of Use | 10 |
| Deposit & Withdrawal Options | 8 |
| Customer Support | 8 |
| Asset Classes | 8 |
| Referral Program | 0 |
| Demo Account & Educational Resources | 10 |
| Safety & Regulation | 10 |
| Total | 84 |
Choosing to invest is never an easy decision to make, but if you decide to do it, you need to know how you're going to do it. A big part of investing for the first time comes from which broker you're going to use. You might want to go for a focused broker which offers better fees for certain assets or you might like to have more investment options in general. In this review we'll be covering the Exness broker, an institution that has a focus on Forex (Foreign exchange) while still offering other options for those interested. Ready to start reading?
What Is Exness
The Exness Group was originally founded by a group of professionals in the areas of finance, trading, investing and information technology. As soon as the group consolidated, they wanted to create their own way to handle finances in the way they saw the fittest. That's how in 2008, The Exness Group formed and launched what is known today as Exness. Since then, 12 years have passed and the broker has consolidated as one of the better options for the Forex market in certain countries.
Exness is not listed in a stock market per sé, but it does have access to stocks, indices and commodities from major countries. You'll mainly find stocks from the United States, but if you're trading on indices, you'll find access to assets from:
Australia
United States
France
Germany
Hong Kong
Japan
United Kingdom
Diverse European countries
This broker is headquartered in Seychelles, Eastern Africa, but this does not mean that the broker hasn't reached other countries or even continents. At the moment of writing, these are countries in which you can create an account in Exness:
| | | | | |
| --- | --- | --- | --- | --- |
| Afghanistan | Albania | Algeria | Angola | Anguilla |
| Antigua and Barbuda | Argentina | Armenia | Aruba | Azerbaijan |
| Bahamas | Bahrain | Bangladesh | Barbados | Belarus |
| Belize | Benin | Bermuda | Bhutan | Bolivia |
| Botswana | Brazil | Brunei | Burkina Faso | Burundi |
| Cambodia | Cameroon | Cape Verde | Central African Republic | Chad |
| Chile | China | Colombia | Comoros | Congo |
| Costa Rica | Côte de 'Ivoire | Cuba | Djibouti | Dominica |
| Dominican Republic | East Timor | Ecuador | Egypt | El Salvador |
| Eritrea | Gabon | Gambia | Georgia | Ghana |
| Grenada | Guatemala | Guinea | Guinea-Bissau | Guyana |
| Haiti | Honduras | Hong Kong | India | Indonesia |
| Jamaica | Japan | Jordan | Kazakhstan | Kenya |
| Kuwait | Kyrgyzstan | Laos | Lebanon | Lesotho |
| Liberia | Libya | Macao | Macedonia | Madagascar |
| Malawi | Maldives | Mali | Mauritania | Mauritius |
| Mexico | Moldova | Mongolia | Montenegro | Montserrat |
| Morocco | Mozambique | Myanmar | Namibia | Nepal |
| Nicaragua | Niger | Nigeria | Oman | Pakistan |
| Panama | Paraguay | Peru | Philippines | Qatar |
| Rwanda | Saint Helena | Saint Kitts and Nevis | Saint Lucia | São Tomé and Príncipe |
| Saudi Arabia | Senegal | Serbia | Seychelles | Sierra Leone |
| Singapore | South Africa | South Korea | Sei Lanka | Sudan |
| Suriname | Swaziland | Taiwan | Tajikistan | Tanzania |
| Thailand | Togo | Trinidad and Tobago | Tunisia | Turkey |
| Turkmenistan | Turks and Caicos Islands | Uganda | Ukraine | United Arab Emirates |
| Uruguay | Uzbekistan | Venezuela | Vietnam | Virgin Islands (British) |
| Western Sahara | Zambia | Zimbabwe | | |
As you can see, the countries available are a mix from the middle east, Africa, Asia and even South and Central America. Although, it's worth noting that there are some specific countries where you can't create an account from, which are:
| | | | | |
| --- | --- | --- | --- | --- |
| USA | Canada | American Samoa | Baker Island | Guam |
| Howland Island | Kingman Reef | Northern Mariana Islands | Puerto Rico | Midway Islands |
| Wake Island | Palmyra Atoll | Jarvis Island | Johnston Atoll | Navassa Island |
| Israel | Vatican | Malaysia | Russia Federation | |
If you're not in one of the countries mentioned above, then either Exness hasn't opened in your country or isn't planning to open. There are a lot more countries where Exness doesn't permit accounts to be opened, but listing all of them is beyond the scope of this review.
With that out of the way, let's keep going with this Exness review.
Pros & Cons
Pros
Varied types of accounts for both beginner and experienced traders.
Little to no trade commissions depending on the account type you choose.
Focused on Forex, but also offers stocks, indices, commodities and cryptocurrencies.
Offers a total of 107 currency pairs, including major and exotic pairs.
Has a full-fledged demo account that gives you $10,000 in paper money to play around with.
Beginner trader accounts have no trading commissions.
Spreads can be free depending on the account type you choose.
Offers customer support in 15 languages with 24/5 and 24/7 phone and live chat support.
Has a course to learn Forex trading from scratch, great for beginners.
Cons
Limited number of countries where you can create an account in this broker like the US, Canada, Russia and more.
Does not offer deposit and withdrawal support with bank nor wire transfers.
Has little variety of stocks, indices and commodities.
Email support is not very helpful and may never answer you back.
Doesn't have a dedicated account manager.
It's missing bonds and ETFs.
Limited amount of tradable cryptocurrencies.
Account Types
Currently, Exness offers up to 5 different accounts, 2 for casual or beginners and 3 for professional traders. Here's what features you can find in each account.
Standard Accounts
The standard accounts are one of the most well known since they're feature-rich and completely commission-free. These accounts are an absolutely great fit for most traders, especially beginners and intermediate experienced traders. Defining features are the fact that they have stable spreads, no requotes and leverage from up to 1:2000 to 1:Unlimited. Here's what each Standard account offers
Standard
CFDs on stocks.
Forex pairs
Metals.
Cryptocurrencies.
Energies.
Indices.
No trading Commissions.
Spreads starting from 0.3 pips.
Standard Cent
Forex pairs.
Metals.
No trading commissions.
Spreads starting from 0.3 pips.
Overall, the Standard account is for someone who wants to get into trading and has some experience but might want to learn more about the market. Instead, the Standard Cent account is especially good for beginners, teaching them how to trade in what's called "micro-lots".
Professional Accounts:
These accounts are made to meet the needs of the most experienced traders and their demands. They boast super-low or even free spread prices and the fastest execution to meet the needs of scalpers, day-traders and algorithm traders. Here are the features of each professional account.
Raw Spread
Lowest raw spreads and low fixed commission
CFDs on stocks.
Forex pairs.
Metals.
Cryptocurrencies.
Energies.
Indices.
Up to $3.5 of commissions per lot.
Spreads from 0.0 pips.
Zero
CFDs on stocks.
Forex pairs.
Metals.
Cryptocurrencies.
Energies.
Indices.
Up to $3.5 of commissions per lot.
Spreads from 0.0 pips.
Pro
Instant execution account.
No trading commissions.
CFDs on stocks.
Forex pairs.
Metals.
Cryptocurrencies.
Energies.
Indices.
Spreads from 0.1 pips.
Exness has several account types that cover most needs of any kind of trader. If you're a beginner trader and you're not sure how it works, go for the Standard Cent account. Instead, if you're an experienced trader, any of the three professional accounts will suit your needs, but we especially recommend the Pro!
Here's a breakdown of our 10 scoring categories, each scored out of 10 for a total of 100 points.
#1 Fees: Pretty Low, If not Free
As we've mentioned while talking about Exness' different accounts, most accounts have pretty low or even free trade commissions. The maximum commission you can get out of any trade is $3.5 per lot you trade. How better can it get?
Related: TradeStation is a broker that features $0 commissions and a multitude of accounts fit to meet most trader's requirements with different pricing plans.
A feature that surprised us while writing this Exness review is how low commissions and fees can really go for this broker. At the current moment, Exness does not charge deposit, withdrawal, monthly service or inactivity fees. This is somewhat strange to the customer since usually when a broker charges $0 commissions they have other more immediate means to get that money back. It's also worth noting that you can get 1:2000 or even 1:Unlimited leverage when using Exness, and even then, fees range from 0.1% to 1% depending on the asset.
Also, the maximum spread prices you can get are from $0.0 to $0.3, which is again, great value for all the benefits you're already getting.
Overall, even if Exness is not as well known, it offers some of the most competitive low fees we've seen in a broker thus far. Having low or even $0 commissions accompanied by low-cost leverage and tight spreads make this a really good option for active traders.
Exness Fees Score: 10/10
#2 Signup Process: Completely Digital And Instant
While signing up with Exness we were amazed at how the broker handled the whole process. The signup process is completely digital and easy to understand, only requiring information like your email address, your national identification and not a lot more. Overall, the process is easy to understand and once you've registered, your account is instantly opened. Bear in mind that some countries specifically might need different requirements like a resident card or proof of bill payment.
Overall, the process is simple, quick and easy to understand and go through. Add that to the fact that account creation is instant and you have a recipe for success.
Exness Signup Process Score: 10/10
#3 Minimum Initial Deposit: Easy On Both Beginner And Professional Wallets
We might sound like we're repeating ourselves here, but Exness doesn't stop amazing us with what we researched and saw first hand. Most brokers require you to make a minimum initial deposit as a way to commit to using them at least for a while. This can be both a passage of entry and a barrier for all kinds of users. To our surprise, Exness has two minimum initial deposit requirements, one for each category of account they offer, these being Standard and Professionals. For the standard accounts, the minimum initial deposit is $1… Yes, only $1. Instead, for professional accounts, a $200 deposit is required.
Related: Trade Republic is a peculiar german securities trading bank that focuses on functionality while still providing a clear interface with $0 minimum initial deposit.
Exness offers absolute beginner-friendly deposits, both for its casual and professional accounts. While some brokers may ask for a $2,000 initial deposit, you can try a great opportunity here at Exness for only $200, or even $1. Very few things are better than these minimum deposits.
Exness Minimum Initial Deposit Score: 10/10
#4 Ease of Use
A broker might have the best fees ever, but if it's hard, clumsy and overall a pain to use, nobody's going to use it. Luckily for us, Exness didn't try to do anything fancy or reinvent the wheel when it comes to its platforms, it used a platform that already worked.
The broker presents itself in three different ways, desktop, mobile and web. What's interesting about this is that Exness works with a platform called Metatrader, specifically Metatrader 4 and 5. Metatrader is one of the most well-known names in the trading scene when it comes to forex trading specifically. You'll find that wanting to use Exness on a desktop, web or even mobile basis will see you using Metatrader as well. Although, Exness has already developed its own mobile platform that lets you place trades and manage your account as well.
As we've mentioned, Metatrader, on its 4 and 5 variants, is one of the best platforms out there for forex trading. This means that you have the support of both an excellent broker and a platform that doesn't rely on it to place trades. One thing we can mention as a drawback is that Metatrader might not be pretty to watch or use, but it certainly does its job well.
You can also find Metatrader on mobile, but Exness has already developed its own platform there. Receiving a 4.2 and 4.8 rating on Google Play and the Apple Store, it's safe to say that they've done a really good job there.
All platforms are easy to use, have a great interface and work well, but bear in mind that on the web and mobile platforms you can only trade Forex. All in all, great execution for both beginners and professionals in this category.
Exness Ease of Use Score: 10/10
#5 Deposit & Withdrawal Options: Great And Varied, But Not Perfect
In our opinion, this is where the broker starts to have a slight decrease in quality or at least functionality. During both our research and usage of the platform, we found that Exness offers varied withdrawal and deposit options, but these might upset some customers. Currently, the broker only offers withdrawal and deposits from the following mediums:
Cryptocurrency (BTC and Tether).
Credit and Debit Cards (Visa and Mastercard).
Electronic wallets (Perfect Money, WebMoney, Skrill and Neteller).
As you can see, this means that Exness doesn't support direct bank transfers nor wire transfers, which are quite the assets to leave out. Instead, it offers other options like some electronic wallets not supported at other brokers or even cryptocurrency, which is lesser used as a withdrawal method.
The deposit and withdrawal times vary depending on the asset you're using. Here are the metrics to how long it takes for a deposit or withdrawal to become effective:
Bitcoin (BTC): Up to 4 hours for both withdrawal and deposit
Tether (USDT): Up to 72 hours for both withdrawals and deposits
Credit and Debit cards: Instant deposit but withdrawals can take from 3 to 5 days.
Electronic wallets: Instant deposit and withdrawals.
Overall, if you're not used to using wire or direct bank transfers, this is not that big of a deal. It's all especially covered up by the fact that Exness offers a lot that other brokers don't while still maintaining reasonable withdrawal and deposit times.
Exness Deposit & Withdrawal Options Score: 8/10
#6 Customer Support: Reliable, Most Of The Time!
Brokers that work on an international scale with many different countries need to offer their customer support in most if not all of those languages. As we've described above, Exness works with a lot of countries from all around the world, so this same service is to be expected. At the moment of writing, Exness' website has been localized in 15 different languages and it offers 24/5 client support in 12 languages. Although, if you're an English, Chinese or Thai speaker, you have access to 24/7 support.
You can find customer support through the main expected channels, phone lines, email and live chat, although some work better than others. The phone support is the one that needs the most recognition since it's able to handle 15 different languages at any time of the day except the weekends.
Live chat support also works well, giving quick, easy and thorough solutions to any inconvenience you might have when trading. Adding the fact that you can speak to an agent in 15 different languages really gives it a versatility that other brokers might not offer.
On the other side of the spectrum, we have email support, which totally bummed us out. Before writing these reviews we always email the brokers beforehand to get to know some of the info we want directly from the source. This didn't go as smoothly as we wanted with Exness because we never got a reply back from them. This is especially jarring when compared to the other services because it's been two weeks and we're still waiting. So, if you can, prioritize the other customer support services.
On the general side of things, Exness offers great customer support, but not without hiccups here and there. We were also looking for the opportunity of having a dedicated account manager for this brokerage account but it seems that it's not offered. Either way, solid performance.
Here are all the ways you can get in contact with Exness:
Exness Customer Support Score: 8/10
#7 Asset Classes: Focused On Forex, But Still Offers a Wide Variety
Stocks
Currently, we don't believe that Exness is listed in any stock market whatsoever, but this doesn't stop them from offering a wide variety of assets. If you want to purely trade stocks, you'll have access to CFDs (Contracts For Difference) on 40 stocks better known for being the most famous in the US. You'll find CFDs on stocks from AMD, GOOGL, AMZN, AAPL, CSCO to even EBAY, XOM, FB and a lot more. Aside from these American stocks, you'll also find access to international assets as well, but only through indices. Here are all of the available indices to trade:
ASX 200 (AUS200)
Dow Jones Industrial Average (US30)
CAC 40 (FR40)
DAX (DE30)
Hong Kong 50 (HK50)
Nikkei 225 (JP225)
NASDAQ-100 (USTEC)
S&P 500 (US500)
Euro Stoxx 50 (STOXX50)
FTSE 100 (UK 100)
As you can see, with these indices you can diversify your investments in up to 8 different countries, which a pretty good offering.
Related: Tastyworks is a unique U.S. broker focused on Stock, Options and Futures trading. See how it uniquely benefits you!
Currency Pairs
Currently, Exness and even Metatrader are mostly used for trading Forex and currency pairs, or at least that's the feature they market the most. As of the moment of writing, Exness offers a total of 107 currency pairs, which include some pretty well-known pairs and other lesser-known ones. Here are examples of both instances:
AUD/USD

EUR/USD

GBP/USD

AUD/DKK

AUD/SEK

CHF/PLN

EUR/SGD
Overall, a really varied repertoire of assets for any Forex trader.
Gold & Commodities
When it comes to commodities in general, Exness offers some variety here and there, but not too much, because that's not the focus it envisioned. Here are all the commodities you can trade in this broker:
UKOIL

USOIL

Gold VS AUD, EUR, GBP

Silver VS AUD, EUR, GBP

Gold

Silver

Palladium

Platinum
Bonds
At the moment of writing this Exness review, the broker does not work with bonds.
ETFs
ETFs are not available in Exness as of the moment of writing this review.
Crypto
For the sake of variety, Exness also offers CFDs on cryptocurrencies, offering up to 7 ways to invest in crypto. Here are the following assets you can trade with Exness in this category:
Bitcoin (BTCUSD, BTCKRW and BTCJPY)

Litecoin (LTCUSD)

Ethereum (ETHUSD)

Ripple (XRPUSD)

Bitcoin Cash (BCHUSD)
Overall, Exness offers a pretty balanced repertoire of assets with a noticeable inclination to Forex. Its stock repertoire is relatively balanced, relying mostly on indices for international trading, and cryptocurrency is also pretty standard as well. The thing is, bonds and ETFs really shine where they're missing, and here's one of those times. If your focus is ultimately on stocks and Forex, Exness is great, but there's not a lot more out there.
Exness Asset Classes Score: 8/10
#8 Referral Program: Non-Existent
Exness doesn't offer a referral program in any form whatsoever, but it does offer an affiliate program. The thing is, this program is not as natural as a referral program and feels a lot more like a corporate-ish partnership program. That's not what we were looking for, so the score in this category is pretty clear.
Exness Referral Program Score: 0/10
#9 Demo Account & Educational Resources
After some pretty average scores, here's where Exness starts surprising us again. Exness offers a demo account for every user that registers and confirms its account. You'll get the same UI as with a normal account and you'll also get a total of $10,000 in paper money in order to play around with the account. The account offers all the features you would get with a regular trading account with no time limit nor restrictions whatsoever.
On the education side, Exness also surprises us by offering a complete course and academy of trading for beginners and newcomers. The course covers trading from 0 knowledge to all the way up to professional strategies and analysis. It also offers webinars, market analysis, video explanations in 5 languages and a pretty thorough glossary with all the terminology used in the platform.
Overall, the demo account and the educational resources offered by Exness are top-notch and some of the best out there. This makes Exness a really great option for beginner traders who are looking to learn and get into trading.
Exness Demo Account & Educational Resources Score: 10/10
#10 Safety & Regulation
When it comes to such a wide variety of countries where a broker operates, security has to be placed in order for all traders to be protected. Exness surprises us here again by being regulated by the Financial Services Authority (FSA) which is a regulatory institution in Seychelles, the country where Exness is headquartered. Aside from that, Exness is also regulated by the Cyprus Securities and Exchange Commission (CySEC) and the Financial Conduct Authority (FCA), which are some well known regulatory institutions in Europe and the UK.
When it comes to economic protection, Exness protects customers by holding their funds in a different account than that of the company's. But Exness doesn't offer compensation in case it goes bankrupt and out of business. The only thing they do to protect traders' funds is assuring that they will be returned in their entirety in case that anything goes haywire.
Exness also offers negative balance protection so in case your leveraged trade leaves you in red numbers, your account balance is reset to $0 instead of negative. This is great since there are some brokers out there that don't protect their traders when it comes to the risk of reaching a negative balance.
Overall, you won't have to really think too much about if Exness is safe or not. The broker is regulated by international entities that ensure the trader's safety, and yeah, you might not get compensation if the broker goes bankrupt, but your funds will be returned to you, no doubt.
Exness Safety & Regulation Score: 10/10
While researching 100+ of the world's top brokers, we've noticed what works and what doesn't from the customer's point of view. That's why our final test for any broker is to compare it to
Capital
, which scores 91/100 points across the 10 categories mentioned in this review, and is our top-rated broker for 2021.
Exness vs. Capital.com
The total score of Exness according to our categories is 84/10, which is a really good score, almost close to perfection but not quite there. When we compare it to Capital.com's 91/100, we see that Capital.com fares a little bit better in some categories, so let's compare them both.
Asset Classes Comparison
During the course of this Exness review, we've cleared up that the broker has a fairly varied range of assets with a focus on Forex. If you've been paying attention you'll remember that Exness does not offer bonds nor ETFs, which is something that Capital.com does have in its favour.
Also, Exness' stocks repertoire accommodates only 40 individual shares, mostly basing itself of indices. Instead, Capital.com has 2,000 individual shares you can trade at your leisure, including CFDs.
Country Availability Comparison
One of the biggest downsides we can think of Exness is its country availability. The broker may seem to be available in a lot of countries but it misses the mark with some of the more common major countries. While Exness is not available in the US, Canada nor other major European countries, Capital.com is. As of the moment of writing, Capital.com is available in more than 50 countries, including major ones like the United States, Canada, and most others where Exness isn't available.
Withdrawal And Deposit Comparison
Exness' score on this category started to falter because it leaves out a withdrawal and deposit option we consider as necessary. But the service is bound for recognition because instead, it offers non-conventional methods like cryptocurrency deposits and withdrawals. Either way, we think that Capital.com fares better here because it offers a more conventional method of funding and withdrawing from your account. We sorely miss bank and wire transfers in Exness, which is something Capital.com has no trouble with, which, in turn, is why the latter wins us over in this category.
Customer Support Comparison
We've already cleared up that Exness' customer support is pretty good at its job, but it's certainly not perfect. This is especially highlighted by the fact that we had a bad experience, or lack thereof, with Exness' email support. It's already been two weeks and we still haven't gotten any information back from Exness while Capital.com answered our queries on the same day. We can't really assure if the email support is good or not, it just didn't work for us, and we can't say if that's worse or not.
Also, Capital.com manages to offer a dedicated account manager for each and every trader that's registered in it. You get a manager, we get a manager, everyone gets a manager. The best part about this is that you have someone to go to and ask about doubts or problems you're having on a common basis. It simply eliminates the need to go to phone support and explain your problem to a different agent every time.
Overall, Capital.com offers everything that Exness does but in a wider and broader variety. Forex, stocks, indices, ETFs, cryptocurrencies and everything you can possibly think of. Ultimately, Capital.com still wears its crown as the most versatile $0 commission broker we've reviewed so far.
If you're interested in what you've read so far, you can apply to Capital.com right now since the minimum initial deposit is only $20. Or alternatively, you could also read more about the broker in this thorough review and make a final decision there. Either way, we think that Capital.com covers the needs that any trader might be itching for in any shape or form. So, ready to invest in what is possibly the best broker out there?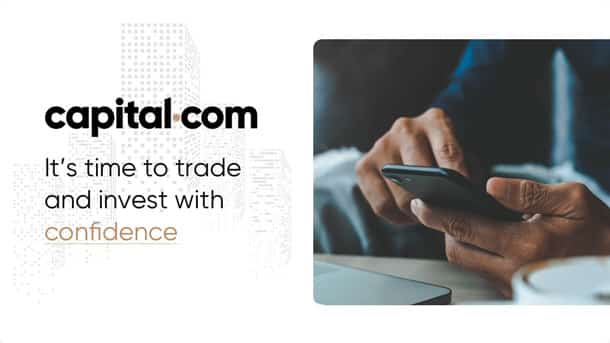 Exness Review Summary: Not To Be Taken As An Underdog
If it wasn't clear throughout this review, Exness is a powerhouse when it comes to trading, especially Forex. If you're looking for one of the most beginner-friendly brokers out there with $0 commissions on most of its assets, you've found the right place. Exness will be especially appealing to you if:
You're a beginner or an experienced trader.

You want to focus on Forex but you also want some diversity.

You want a broker that works well in desktop, web and mobile platforms.

You're from one of the exclusive countries which Exness works in.

Major brokers are not available in your country.

You want to make the jump from trading cryptocurrencies to jump into legitimate trading.
If you satisfy one of these categories or more, you and Exness will definitely go together as bread and butter do. So, why not apply to Exness right now? The minimum deposit is $1 for the Standard accounts!
But remember, if you're not completely bought by Exness' features, you can apply to Capital.com for a lot more trading diversification. We truly consider Capital.com as the best broker in the industry as of now. Besides, it'll be bummer if Exness isn't available in your country, which makes Capital.com an even better option in this scenario!