Tastyworks is a unique broker that has an exclusive focus to trading stocks, options and futures with low commissions. Overall, this brokerage service offers unique opportunities with $0 commissions on stock tradings while also providing great tools for its traders. It's also very approachable with its $0 minimum initial deposit for cash accounts and by being one of the safest brokers thanks to being regulated by the FINRA and the SEC.
On the not-so-good side, Tastyworks' focus on its three trading assets excludes traders who want to diversify their investments. Also, Tastyworks is known for not being beginner-friendly by offering little to no educational resources. Although, Tastyworks offers Tastytrade, a place where experts traders livestream their strategies and users can place the same trades without much trouble.
Overall, Tastyworks is a broker that focuses on a really specific niche of trading, so it expects experienced stocks, options and futures traders as its users. If you're looking for a more focused perspective on your trades and you want lower commissions than in other brokers, Tastyworks might just be your new home. Ready to give it a try?
Alternatively, if you're looking for a beginner-friendly brokerage account with a lot more diverse options, we cannot recommend Capital.com enough. This broker lets you trade CFDs, stocks, indices & ETFs, Forex, commodities and cryptocurrencies with $0 commissions. It also boasts a full-on demo account with no time limit so you can test your strategies for free anytime. So, if you really want $0 commissions and an ample repertoire of assets to trade, Capital.com is always the way to go.
We analyzed hundreds of data points relevant to the costs, benefits and features of trading with Tastyworks and scored our findings on a 10-point scale across 10 distinct categories.
| | |
| --- | --- |
| Fees | 9 |
| Signup Process | 5 |
| Minimum Deposit | 10 |
| Ease of Use | 8 |
| Deposit & Withdrawal Options | 5 |
| Customer Support | 7 |
| Asset Classes | 0 |
| Referral Program | 4 |
| Demo Account & Educational Resources | 3 |
| Safety & Regulation | 10 |
| Total | 61 |
Have you ever thought that your current brokerage account doesn't fit your trading style? Then, if you're on the lookout for a new one, you might be interested in Tastyworks, a broker focused on trading stocks, options and futures. If you feel somewhat related to this focus then why don't you read this Tastyworks review and see for yourself if it fits you or not?
What is Tastyworks?
Tastyworks was originally founded as a company in 2015 by a group of some of the most experienced and well-known expert traders in the market. They were all co-founders of the electronic platform Thinkorswim, which is now operated by TD Ameritrade. It wasn't until 2017 that Tastyworks saw the light of day as a broker and a platform in which to trade stocks, futures and options.
The broker is headquartered in the US and it mainly deals in that stock market, although it's not actually listed on any stock exchanges whatsoever. It also accepts accounts from other countries, but certain limitations apply when it comes to funding and withdrawing.
Here's a full table of the countries where you can create a Tastyworks account:
| | | | | | |
| --- | --- | --- | --- | --- | --- |
| Andorra | Argentina | Australia | Austria | Belgium | Bolivia |
| Bulgaria | Brazil | Chile | Colombia | Czech Republic | Denmark |
| Dominican Republic | Ecuador | Egypt | Estonia | Finland | France |
| French Polynesia | Germany | Greece | Hungary | India | Indonesia |
| Ireland | Israel | Italy | Malaysia | Malta | Mexico |
| Namibia | Netherlands | New Zealand | Norway | Peru | Philippines |
| Poland | Portugal | Puerto Rico | Romania | Saudi Arabia | Singapore |
| Slovakia | South Africa | Spain | Sweden | Switzerland | Taiwan |
| Thailand | Turkey | United Arab Emirates | UK | Uruguay | |
As of the date of writing this Tastyworks review, the broker can't open accounts for traders in Canada, but these can signup on the waiting list. It's not known when this broker will be able to open accounts in that country, but it shouldn't be too long.
Overall, Tastyworks is mainly focused on traders who want to deal in Stocks, Options and Futures, so it's really good for that purpose, but not if you want to diversify your investments. With that out of the way, Tastyworks also has an amazing community and technology platform that really boosts the efficiency of traders committed to this broker. Keep reading this Tastyworks review to know the most prominent benefits of this broker!
Tastyworks Pros & Cons
Pros
Great functioning platform with a ton of features that are easy to understand.
Meant for traders with a focused mindset on Stocks, Futures and Options.
$0 Commission model when closing a contract on trades with most assets.
11 Different types of accounts, including cash, margin, IRA and more.
Tight spreads on most of the assets offered.
$0 Minimum initial deposit.
Available on desktop, web and mobile.
Regulated by the FINRA and SEC.
Protects customers for up to $150 million to a maximum of $37.5 million for any customer's securities via the SIPC.
Offers an in-depth referral program with a ton of features and prizes.
Tastytrade: A platform where you can watch expert traders live and place the same trades as them.
No deposit or inactivity fees
Cons
Severely limited asset list, only including Stocks, Futures and Options.
Not beginner-friendly.
Some assets don't use the $0 closing commission price.
Mobile application is seen as not as reliable as its web and desktop counterparts.
Weirdly hard to find contact information, we had to email support through a form in order to know the phone numbers and emails.
International accounts can only withdraw through a bank wire or a wire transfer through CurrencyFair.
Support is only offered in English
Has a withdrawal fee of $25 and $45 for domestic and foreign wire transfers respectively.
Has an approval time of 1-3 business days for national accounts and 5-7 business days for international accounts.
Margin accounts require a $2,000 minimum initial deposit.
Account Types
As of the moment of writing, Tastyworks has 11 different types of accounts, which serve distinct purposes. These are the following:
Individual:
Joint:

Tenants in Common (TIC)

With Rights of Survivorship (WROS)

Retirement:

Traditional IRA

Roth IRA

SEP IRA

Corporate
Trust
International
The Works
Aside from the regular account types, Tastyworks also offers a schematic called The Works, which is the one they recommend the most. Here are all of the features of that account:
Individual margin account.

Access to all available products:

Stocks

Covered and Uncovered Options

Covered and Uncovered Option Spreads

Futures

Options on Futures
It definitely is a flexible package, considering those are all the assets that the broker offers but bear in mind that The Works requires a $2,000 minimum initial deposit.
Here's a breakdown of our 10 scoring categories, each scored out of 10 for a total of 100 points.
#1 Tastywork Fees: A Curious Commissions Schematic
Trade Commissions
The first thing that brings an investor's attention to Tastywork is that the broker handles its fees in a different way than other brokers do. It's certainly not as good as any other brokers that charge $0 commissions on trades, but it also doesn't charge overly expensive sums for them. Tastywork's fees work in a manner where you're only charged for commissions when you open a contract and not when the contract closes. However, this applies to some products and not all of them, so with that said, here are all the commissions for each product:
Stocks:
$0.00

Commission to open.

$0.00

Commission to close.

All Stock trades incur a clearing fee of $0,0008 per share.
Options on Stocks:
$1.00

Commission to open.

$0.00

Commission to close.

All Stock Options trades incur a clearing fee of $0,10 per contract.
Futures:
$1.25

Commission to open.

$1.25

Commission to close.

All Futures incur a clearing fee of $0.30 per contract + exchange fees (depends on the asset) + NFA fee ($0.2 per side).
Options on Futures:
$2,50

Commission to open.

$0.00

Commission to close.

Same fees as with the Futures product.
Micro Futures:
$0.85

Commission to open.

$0.85

Commission to close.

Same fees as with the Futures product.
Smalls Futures:
$0.25

Commission to open.

$0.25

Commission to close.

All Smalls Futures trades incur a clearing fee of $0.05 per contract + exchange fees (depends on the asset) + NFA fee ($0.2 per side).
Related: TradeStation, an American broker with $0 commissions on most of its assets. Click here to learn how it compares with Tastyworks as both are American brokers.
Aside from this, Tastywork's spreads are usually really tight when it comes to bid and ask prices. In that way, trading stocks in Tastyworks is one of the most inexpensive ways to trade in the whole investment scene.
Tastywork's Leverage Fee
As we've described above, Tastyworks offers both cash and margin accounts. If you open a margin account you'll be able to trade assets while your broker finances most of the price of these. This is sometimes called leverage or financing and brokers usually charge a fee for doing it since you'll be using their money, almost as if it was a loan.
Tastyworks has an average 7% leverage fee, but the interesting feature about it is that this fee can both increase and decrease depending on your account balance. Here's a table that lists all the possible rate variations:
| | |
| --- | --- |
| Debit Balance | Rate |
| $0 – $24,999 | 8.00% |
| $25,000 – $49,999 | 7.50% |
| $50,000 – $99,999 | 7.00% |
| $100,000 – $249,999 | 6.50% |
| $250,000 – $499,999 | 6.00% |
| $500,000 – $999,999 | 5.50% |
| $1,000,000 + | 5.00% |
Non-Trading Fees
Another good aspect of Tastyworks is that the broker does not charge any service nor inactivity fees, which is amazing since a lot of brokers actually do. But, Tastyworks does actually charge withdrawal fees for wire transfers, checks and Automated Customer Account Transfer Service (ACATS), better known as transfer to other brokers. Here's a small table with all withdrawal fees:
| | |
| --- | --- |
| Withdrawal Service | Fee |
| ACH/Bank Transfer | Free |
| Domestic Wire | $25 |
| Foreign Wire | $45 |
| Domestic Check | $5 |
| Foreign Check | $10 |
| ACAT | $75 |
It's worth noting that Tastyworks doesn't have any deposit fees whatsoever, but these withdrawal fees are somewhat too aggressive for our liking. Also, if you think you could be using wire transfers both for deposits and withdrawals, bear in mind that Tastyworks does not accepts transfers to or from Transferwise.
Overall, Tastyworks offers a nice and unique schematic for its trading and leverage fees, but in our opinion, the withdrawal fees could be less aggressive. International clients are always subject to withdrawal fees no matter what, and there's just no good way to put it.
Tastyworks Fees Score: 9/10
#2 Tastyworks Signup Process: Takes Longer Than Expected
Any broker in today's day and age should have a fairly easy to understand signup process if they really want new users in their platform. Tastyworks signup process is actually pretty simple and user-friendly, but its approval time can last a little longer when compared to other brokers.
How Long Is My Account Under Review With Tastyworks?
In their site, they mention that domestic accounts can take between 1-3 business days to be fully approved if the user's information is correct. Instead, international accounts have to go through a manual review process that can take between 5-7 business days to approve and open.
Add the already mentioned waiting time to an error in the user's information and there you go, a signup process that could take longer than 2 weeks.
Luckily, Tastyworks knows that this process can be quite annoying for some traders, so the signup process is extremely simple, only needing:
Social security number or ITIN.

Email address.

Physical mailing address.

Full name of the applicant.
Overall, signing up in Tastyworks can be a test of patience, but if you're willing to wait, you're in for a treat for Stocks, Options and Futures trades.
Tastyworks Signup Process Score: 5/10
#3 Minimum Initial Deposit: For The Most Part $0
Tastyworks has a pretty generous $0 minimum initial deposit to open your account, which is awesome and should be practiced more. This means that you can open your account and get a feeling for the desktop platform without having to commit to a deposit. Although, you can't place trades if you haven't funded your account, which is self-explanatory.
Bear in mind that different accounts usually have different minimum initial deposit requirements, though. For example, the only types of accounts that need a minimum initial deposit are the Margin and The Works accounts, which require a hefty $2,000 deposit.
Tastyworks Minimum Initial Deposit Score: 10/10
#4 Ease of Use: Great On Desktop And Web, Not So Great On Mobile
As with many other brokers, Tastyworks also offers the three main platforms, desktop, web and mobile applications. Overall, the desktop and web versions of Tastyworks are the ones you're going to be using the most since they're the most resourceful.
From a design perspective, the interface is really clean and easy to understand and use. It boasts the same black and gray gradient you would normally find in other brokers but everything that should be highlighted is, so it's really hard to get lost. This applies to both desktop and web apps, which is absolutely great.
On the contrary, Tastywork's mobile app is not as great as we would like it to be. You can find most of the services and functions from the desktop and web applications, but this version is not as stable as the others. Some people have found that the mobile app shows different prices for assets than those of the desktop application and it's usually really cumbersome to use. Some other people find the app buggy and rather use it only to check prices and then place their trades on the other apps. For that same reason, both Android and IOS versions of the app receive an average rating of 2.2 and 2.9 out of 5, which says a lot.
Related: Trade Republic, an exclusively german mobile-only securities exchange bank. If you're a German trader, you might find aught of use there.
Tastyworks Ease of Use Score: 8/10
#5 Deposit & Withdrawal Options: Better Than Most!
As of the moment of writing this Tastyworks review, the broker lets you deposit and withdraw your money in 4 different ways, which are:
ACH or Bank transfers.

Wire transfers (Transferwise not permitted).

Checks.

ACAT (Transfers to or from other brokers).
Usually, ingoing and outgoing domestic wires tend to be available on the next business days, which is the same waiting time for domestic bank transfers. But bear in mind that international accounts can't apply for an ACH transfer nor check deposit nor withdrawals. This means that they can only apply for deposits or withdrawals through wire transfers via their wire bank data or by CurrencyFair. Also, these transfers tend to be processed in between 3-5 business days.
We absolutely love that Tastyworks lets you use ACH, wire, checks and ACATs as deposit and withdrawal options, but we can't deny that International customers really got the short end of the stick in this category.
Tastyworks Deposit & Withdrawal Options Score: 5/10
#6 Tastyworks Customer Support: Great! But Only In English
Thanks to our many reviews on the biggest names on the broker industry, we know that good customer support services must have phone, email and live chat support. Luckily, Tastyworks offers all three and they're all fairly competent when it comes to answering the customer's questions. On our side, we've emailed Tastyworks a couple of times and both instances have been really great experiences, getting the information we asked for in less than three hours. We've also tried the phone and live chat supports and we can confirm that they're both quick and good at assessing the situation and giving solid answers.
Here are all the ways you can get in touch with Tastyworks:
Phone lines:

Trade Desk:

888.247.1963 (Toll-free, from 7:00 AM – 5 PM )

General Support:

312.724.7075 (Local, from 7:00 AM – 5 PM).

Email:

[email protected]

[email protected]

[email protected]

[email protected]

[email protected]

Live chat:

Available through the apps from 7:00 AM – 5 PM.
Overall, we think that the customer service at Tastyworks is great, but it ultimately falters when it comes to language support. Currently, Tastyworks only offers support in English and not any other languages, which is quite a drawback for international customers. They do try to answer customer's questions through google translate, but that's simply not enough.
Tastyworks Customer Support Score: 7/10
#7 Asset Classes: Only Stocks, Futures And Options
As we had mentioned somewhat throughout this review, Tastyworks only deals in three main assets, stocks, futures and options. This is possibly where you'd find the most drawbacks to the platform since it's not exactly the place you go to if you want to diversify your investments. In fact, it wasn't until 2020 that Tastyworks even started offering futures in addition to stocks and options.
Tastywork's assets are also limited to the US market, but even then, the broker is not listed in any stock exchange whatsoever, so there's not much variety either way. The only way you're going to find yourself enjoying this broker is if you recognize that you really only want to focus on stocks, futures and options. If you join Tastywork looking for something else, then you're going to be amply disappointed.
Tastyworks does a really good job at what it's focused, but such a narrow number of assets might deter newer or most other traders.
Tastyworks Asset Classes Score: 0/10
#8 Tastyworks Referral Program: Surprisingly Rewarding
A feature that surprised us while writing this Tastyworks review was that the broker has one of the most in-depth referral programs we've ever seen. It's clear that they want as many people on board as they can get, and if you're one of those who brings forth a lot of traders into the platform, you're going to be sufficiently rewarded.
For each qualified referral you make, you will receive one (1) Referral Credit. These credits can then be accumulated and redeemed for specific products or cash values. This means that if you meet a certain threshold of Referral Credits, you will be able to either redeem the credits in exchange for the product or in exchange for the maximum cash value. The rewards include these prizes:
Google Home

2 Referral Credits

Max. cash value of $150

Chicago Food Package

5 Referral Credits

Max cash value of $500

1 Year of High-Speed Internet Access

10 Referral Credits

Max. cash value of $1,000

Trip for 2 to Chicago

20 Referral Credits

Max. cash value of $2,000

Apple Package (MacBook Pro, iPad, iPhone and Apple Watch)

50 Referral Credits

Max. cash value of $5,000

Tesla Model S

750 Referral Credits

Max. cash value of $50,000
As you can see, these are some hefty prices to get just for referring someone, which is great and all, but referring so many people isn't that easy. Estimating an average out of all the prizes available, for each referral you introduce to Tastyworks, you're earning at least $100. But bear in mind that in order for your referrals to be valid, they need to fund their accounts with a minimum of $2,000 USD within 60 days of opening the account.
Theoretically, this referral program is very flashy and jaw-dropping, but when it comes to practice, it's not that seamless. Bringing people into a new platform and making them deposit $2,000 into it is not as easy as they make it out to be.
Tastyworks Referral Program Score: 4/10
#9 Demo Account & Educational Resources: Yes And No…
As of the moment of writing this Tastyworks review, we found that the broker does not offer a demo account or paper trading. This is problematic because it leaves newer and beginner traders without a way to try to learn in practice what they can do with this broker. But instead, if you already know how trading works and you're experienced in Stocks, Options and Futures, you'll feel right at home here.
Tastytrade: Follow Strategies In Real Time
Tastyworks has some really innovative and impressive educational resources unique to its platform. This receives the name of Tastytrade, a completely different platform not meant to trade, but to watch professionals trade in real-time. You can follow the top and most experienced investors from the comfort of your computer, your phone or even your TV.
The best part about Tastytrade is that if you want to follow the advice you're seeing live, you don't have to go to your account and look for the same assets. Instead, you can instantly place the same trade with only the click of a button, this is also known as copy trading. These live videos are also recorded and uploaded to the Tastytrade archive, giving you access to almost infinite amounts of educational content.
On the general side of things, we really like Tastytrade and how it makes it easier to observe strategies from expert investors on a live basis, but this does not work for every user. It doesn't matter if it's live or if it's in front of you, if you don't know the basics of trading, you won't get anywhere, and that's something that Tastyworks doesn't teach you.
Related: eToro is a broker that applies the same copytrading aspect of Tastytrade to a broader repertoire of assets. Learn how it easy it can be to learn from the experts.
Tastyworks Demo Account & Educational Resources Score: 3/10
#10 Safety & Regulation
An extremely good feature of Tastyworks is that it's regulated by the Financial Industry Regulatory Authority (FINRA), and the Securities and Exchange Commission (SEC) which are some of the best regulatory authorities in the United States. Also, Tastyworks covers all users, both national and international through the same entity, the Securities Investor Protection Corporation (SIPC). Normally, traders would be protected for $500,000 claims in cash with this entity but Tastywork arranged a supplemental coverage above the limits of up to $150 million for both cash and securities.
We can't deny that offering those protections and treating each trader as a US person is something that most brokers don't do. There are no countries that aren't protected by this coverage, so we fully commend Tastyworks for such a good effort in this category.
Tastyworks Safety & Regulation Score: 10/10
While researching 100+ of the world's top brokers, we've noticed what works and what doesn't from the customer's point of view. That's why our final test for any broker is to compare it to
Capital.com
, which scores 91/100 points across the 10 categories mentioned in this review.
Tastyworks vs. Capital.com
While reviewing the biggest names in the broker industry, we've really seen what works and what doesn't from the customer side. That's why our final test for any broker we review is to compare it to Capital.com which is almost always a 10/10 in the categories we've mentioned throughout this review. So, let's see how Tastyworks compares.
Asset Classes Comparison
The most jarring differentiation between these brokers is the number of assets they offer. We've already mentioned that Tastyworks only offers Stocks, Options and Futures and if it seemed limited before, in front of Capital.com's repertoire, it looks even smaller. Capital.com offers all of these assets for trade:
Stocks

CFDs

Indices & ETFs

Forex

Commodities

Cryptocurrency
Aside from that, in Capital.com you can trade stocks from the US, Canada, United Kingdom, Germany, Japan and Hong Kong.
Demo Account And Educational Resources Comparison
One thing we found interesting is that Tastyworks offers Tastytrade, a platform in which to watch live experts doing their job and learn from them. But we also found that there are also no entry-level explanations about trading for newcomers, implying that to use Tastyworks you must be an experienced trader.
On the contrary, Capital.com is one of the most beginner-friendly brokers we've seen so far. The broker offers a demo account without time limitations, which basically means that you can test your strategies for as long as you want, free of charge. Also, Capital.com offers one of the most in-depth investing glossaries explaining both entry and expert-level terminologies.
Customer Support Comparison
Both brokers stand on their own two feet when it comes to live chat and email support, but not when it comes to phone support. While Tastyworks offers phone support from 7 AM to 5 PM, from Monday to Friday in English, Capital.com offers support 24 hours per business day. Add to this fact that Capital.com's phone support is offered in 13 different languages and you clearly see who's the winner here.
Tastyworks or Capital.com?
We really believe Capital.com to be one of the most solid brokers out there. That's why it got a score of 91/100 while instead, Tastyworks got a 61/100. Also, the benefits we mentioned don't stop there, Capital.com also has $0 commissions on all of its assets and a lot of features we can't mention for the sake of time.
If you're really interested in what you've read so far, you can apply for an account in Capital.com right now since the minimum initial deposit is only $20. Alternatively, if you want to learn more about the broker, you can read this thorough review that details all of the most prominent features.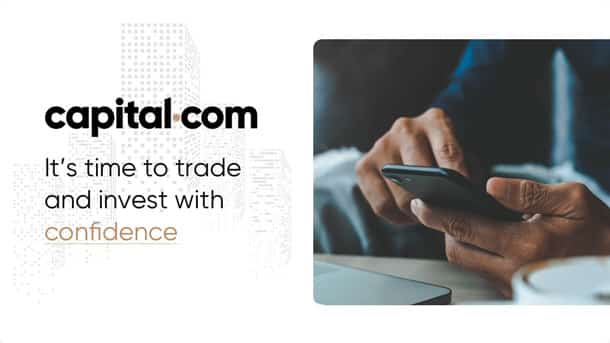 Tastyworks Review In Summary: Really Good For A Couple Specific Reason
All of the categories in which we've judged Tastyworks don't really benefit it much at all. But even with that said, we can't deny that if you're the kind of trader who Tastyworks is looking for, you'll probably enjoy it more than most other brokers. For that to happen, you'll need to fall into these categories:
You're an experienced trader, maybe even intermediate experienced and not professional.

You've got enough experience beforehand on trading Stocks, Futures and Options.

You're looking for a broker with inexpensive Trade Commissions.
If you're the type of trader that checks all of these categories, you're probably going to love it.
For this same specificity, Tastyworks is both awesome and lacklustre. If you check only one or none of the above categories, you might end up hating Tastyworks as a whole. If that's the case, we can fully recommend Capital.com with our eyes closed. $0 commissions, 2,000+ markets available and strong onboarding tools for beginners really make the difference here. So, if you're looking to diversify your investments, there's no better way to do it!