TradeStation is a broker that's based in the United States. It mainly deals in stocks, futures, options and cryptocurrency trading while offering a lot of diversity when it comes to its pricing plans. One of the most prominent features of TradeStation is that it offers $0 commission plans to any user that is in the United States. It also has one of the strongest and most thorough trading platforms in the country, accompanied by some really strong educational resources for both beginner and professionals.
On the not so good side of this broker, we find that it doesn't offer commodities, Forex, Indices nor CFDs, which severely limits the assets that you're able to trade here. Also, there's both a yearly inactivity and monthly service fees to be aware of, the first being $50 and the second $149,95 if your account doesn't meet minimum activity requirements.
Overall, TradeStation is more than just a "good broker". It manages to outperform a lot of other rivals with the strength of its platform and its educational resources, but it falls short on its range of assets available for trading. It also has to deal with the fact that its desktop platform is not beginner-friendly and requires a separate learning time for it alone. But aside from all of that, TradeStation is a legitimate and strong option for those looking to focus on US stocks, ETF, futures and cryptocurrency trading. So, why not give it a whirl?
For all the reasons we reccommend TradeStation we also have to reccommend Capital.com. This broker manages to offer a similar platform but with richer benefits like a $20 minimum initial deposit, access to over 3,000 assets and dedicated account managers available 24/7. It's also available in over 150 countries with an easy signup process that involves a single account from where all products can be traded. According to our scoring system, Capital.com is the current best brokerage experience, so are you ready to try our single best reccommendation?
We analyzed hundreds of data points relevant to the costs, benefits and features of trading with TradeStation and scored our findings on a 10-point scale across 10 distinct categories.
| | |
| --- | --- |
| Fees | 2 |
| Signup Process | 9 |
| Minimum Deposit | 8 |
| Ease of Use | 10 |
| Deposit & Withdrawal Options | 10 |
| Customer Support | 6 |
| Asset Classes | 3 |
| Referral Program | 0 |
| Demo Account & Educational Resources | 10 |
| Safety & Regulation | 10 |
| Total | 68 |
Choosing to invest is never an easy option, especially when you're going in without knowing anything about the medium. That's why here at Yore Oyster we've decided to shed some light into the mythos of investing by highlighting the best brokers in which to do so. Ready to know which broker suits you best out of all? Let's get started then!
What Is TradeStation?
TradeStation is a broker that was founded in 1982 and it currently resides in the United States. It wasn't until 1991 that TradeStation was created as a platform and then launched three years later as a premium service for Telerate's clients. In 1997 TradeStation became listed on the Nasdaq National Market list and in 2001 it turned into a fully-fledged online securities brokerage.
Since it launched in 1997, TradeStation Group was a Nasdaq GS-listed company until 2011. During that year, TradeStation was acquired by Monex Group, a Tokyo Stock Exchange that's one of the leading names in online securities brokerage firms in Japan.
As of today, TradeStation is currently listed in these stock exchanges:
New York Stock Exchange (NYSE)
Boston Options Exchange (BOE)
Chicago Board Options Exchange (CBOE)
Chicago Stock Exchange (CSE)
NASDAQ OMX
TradeStation is currently based in the United States, but you can open an account from almost any country. These countries include:
Andorra
Antigua & Barbuda
Argentina
Australia
Austria
Bahamas
Bahrain
Barbados
Belgium
Belize
Bermuda
Bhutan
Bolivia
Botswana
Brazil
British Virgin Islands
Brunei
Bulgaria
Canada
Cape Verde
Caribbean Netherlands
Cayman Islands
Chile
China
Colombia
Costa Rica
Costa Rica
Cyprus
Czech Republic
Denmark
Dominica
Dominican Republic
Ecuador
Estonia
Fiji
Finland
France
Germany
Ghana
Gibraltar
Greece
Greenland
Grenada
Guam
Guatemala
Guernsey
Honduras
Hong Kong
Hungary
Iceland
India
Indonesia
Ireland
Isle of Man
Israel
Italy
Jamaica
Japan
Jordan
Kiribati
Kuwait
Laos
Latvia
Lesotho
Liechtenstein
Lithuania
Luxembourg
Malawi
Malaysia
Malta
Marshall Islands
Martinique
Mauritius
Mexico
Micronesia
Moldova
Nauru
Netherlands
New Zealand
Norway
Oman
Palau
Panama
Papua New Guinea
Paraguay
Peru
Philippines
Poland
Portugal
Qatar
Romania
Samoa
San Marino
Sao Tome & Principe
Saudi Arabia
Senegal
Singapore
Slovakia
Slovenia
Solomon Islands
South Africa
South Korea
Spain
St. Kitts & Nevis
St. Lucia
St. Vincent & Grenadines
Suriname
Sweden
Switzerland
Taiwan
Thailand
Timor-Leste
Togo
Tonga
Trinidad & Tobago
Turks & Caicos Islands
Tuvalu
U.S. Virgin Islands
United Arab Emirates
United Kingdom
United States
Uruguay and Western Sahara.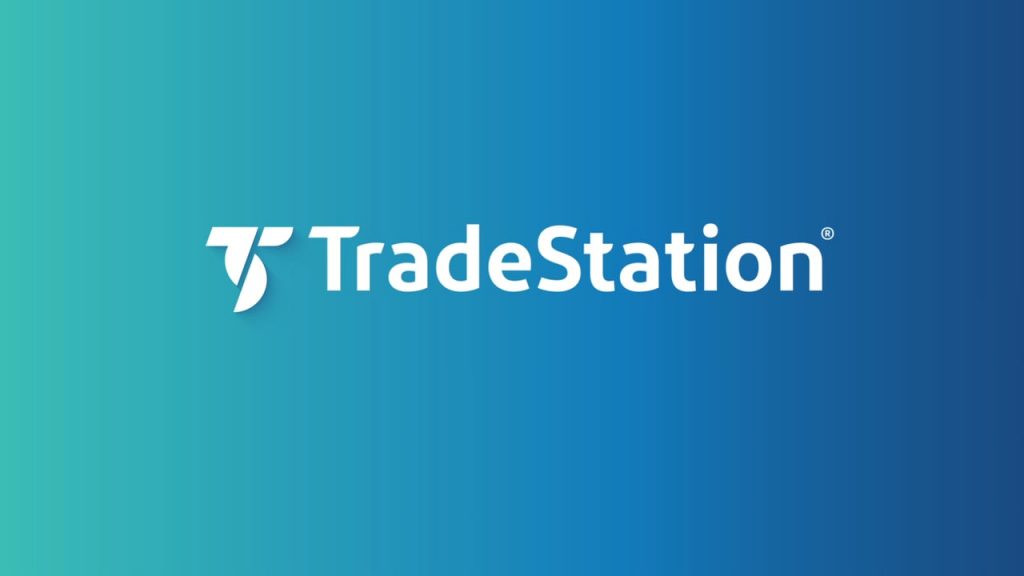 TradeStation Pros & Cons
Pros
Regulated by the SEC and FINRA, two of the most important legal entities in the U.S.
One of the best Web and Mobile platforms out of all brokers in the U.S.
A lot of diverse options for Stock, ETFs, Options and Futures trading.
Offers a lot of educational content for both beginners and professionals.
The signup process is completely digital and takes only one day to create a new account.
Has a demo account with no limit to it with one of the largest market databases in the U.S.
Offers $0 commission plans for clients in the United States.
Lets users choose between 14 different account modalities (Individual, IRA and Entity accounts).
The Desktop platform offers a multitude of tools in order to maximize your earnings and test your strategies.
Offers 4 types of deposit and withdrawals, wire transfers, bank transfers, checks and transfers to other brokerage accounts.
Cons
The $0 commission plans only apply for residents of the United States.
Has a $500 minimum deposit for international accounts.
The pricing plan without limitations (TradeStation Select) has a $2,000 minimum deposit requirement.
TradeStation's desktop platform is somewhat outdated and hard to understand for beginners.
Support is limited only to English and United States timezones.
Commodities, CFDs, Indices and Forex are not available for trading.
There's a withdrawal fee of $25 and $35 for national and international clients respectively.
The inactivity fee is $50 if your account doesn't meet certain requirements on a yearly basis.
There's a service fee of $149,95 if your account doesn't meet minimum activity or if you're not using the exclusive U.S. pricing plans.
A referral program is non-existent.
4 Types Of Accounts With 14 Different Modalities
As of the moment of writing, there are 4 different types of accounts with 14 different modalities in TradeStation. Each of these is designed to especially meet each trading and investment objective a client is set out to achieve. All of these modalities simplify choosing a plan tailored to fit any trading style you can imagine.
What's interesting about TradeStation is that it separates its 4 main types of accounts depending on the product you want to trade with. In that way, TradeStation offers the following types of accounts:
Equity account to trade stocks, ETFs, bonds, funds and options.
Futures account.
Futures options account.
Crypto account.
Beyond the type of account you choose, there are also 14 different modalities in which your account can work. Here are all of them:
Individual and Joint:

Individual
Joint with Right of Survivorship
Joint Tenants in Common
Custodial

Retirement Accounts:

Traditional IRA
Roth IRA
SEP IRA
SIMPLE IRA

Entity Accounts:

Trust
Corporation
General Partnership
Limited Partnership
Limited Liability Company
Sole Proprietorship
If you're either starting to trade or looking for your next big success in your trading portfolio, we think that the base Equity individual account is more than enough. Also, whenever applying for a retirement account, you'll need to send an application first in order to see if you qualify.
Related: How to Start Day Trading? Do you know how can you generate returns on the same day?
Here's a breakdown of our 10 scoring categories, each scored out of 10 for a total of 100 points.
#1 Fees: Low Trade Fees, But Very High Non-trade Fees
Trading Fees
When it comes to fees, TradeStation gets a little confusing to some degree. You see, for USclients, TradeStation has two different pricing plans, TS GO and TS Select. Both of these plans have $0 commissions on trades of any kind for the first 10,000 shares per trade. There's also an international plan for clients outside the U.S., but it doesn't offer the same benefits as the other two plans. Here's how they compare:
| | | | |
| --- | --- | --- | --- |
| Commissions on TradeStation's Pricing Plans | TS GO | TS Select | International Plan |
| Stocks & ETFs | $0 | $0 | $5 |
| Stock Options | $0 ($0.50 per contract) | $0 ($0.60 per contract) | $5 ($0.60 per contract) |
| Futures | $0 ($0,85 per contract, per side) | $0 ($1.50 per contract, per side) | $0 ($1.50 per contract, per side) |
| Futures Micro E-Mini | $0 ($0.50 per contract, per side) | $0 ($0.50 per contract, per side) | $0 ($0.50 per contract, per side) |
| Futures Options | $0 ($1.50 per contract, per side) | $0 ($1.50 per contract, per side) | $0 ($1.50 per contract, per side) |
| Web Trading | Free | Free | Free |
| Mobile Apps | Free | Free | Free |
| TradeStation 10 Desktop | Free (For every trade there will be a $10 surcharge) | Free | Free |
| Minimum Deposit | Any amount | $2,000 | $500 |
Once you've exceeded the first 10,000 shares per trade on the U.S. plans, there will be a $0.005 surcharge on any excess shares. As for the international plan, when trading stocks, ETFs and stock options, you will always incur a $5 fee per trade. You only get the benefits of the free commission plans in the International plan when trading futures.
When creating your account you'll also find that TradeStation offers two pricing structures when it comes to trading. You can either choose to pay a $0,01 fee per US Stock you buy, with a minimum of $1 per trade. Or, you can choose between a per trade fee structure where there's a fixed rate of $5 per trade, the one we see on the international plan. These structures benefit people who trade lower or higher volumes respectively. Also, if you choose the per share option and you trade more than 100,000 shares in a month, fees will gradually decrease for you, but the rate is not disclosed.
The broker also offers the opportunity to leverage or finance your trades, but with it comes a 9,5% leverage fee.
New Instrument: Cryptocurrencies Have Just Launched
This broker also offers the chance to trade cryptocurrencies with a dedicated account. The fees on these trades depend on your account balance, which goes like this:
| | | | | |
| --- | --- | --- | --- | --- |
| Account Balance | Maker | Taker | Maker with Discount | Taker with Discount |
| Up to $100K | 1% | 1% | Now only 0.50% | Now only 0.50% |
| Over $100K | 0.50% | 0.50% | Now Free | Now only 0.25% |
| Over $1Million | 0.25% | 0.25% | Now Free | Now only 0.125% |
As you can see, we list the regular fees, but the important part is that TradeStation has a launch promotion for its cryptocurrency trading userbase. TradeStation Crypto was launched in June of 2020, so this promotion serves as an incentive to try this new trading space. Keep an eye on the fees, though, because this promotion will be ending as of December 31st of 2020.
Non-trading Fees
TradeStation offers a fairly run of the mill fee structure when it comes to its trading platforms, but when it comes to its non-trading fees the story's a little different.
You'll incur in a yearly inactivity fee of $50,00 if your account meets the following requirements:
The total balance of your account is less than $2,000.
You have less than 5 trades per year.
Another type of non-trading fee is the monthly account service fee, which goes for $149.95. But this can be avoided if you're on the TS GO, TS Select plans or if your account meets the minimum activity requirements, which are:
10 round-turn futures and/or futures options contracts or
50 options contracts traded or
5,000 shares traded or
$100,000 account balance
Also, there are no deposit fees when funding your TradeStation account, but there is a withdrawal fee. The withdrawal fee is $25 for U.S. customers and $35 for international customers.
The broker scores a total 2/10 when it comes to this category. The problem here is not so much that the trading fees are expensive, its the non-trading fees that really spoil the bunch. The fact that it charges an inactivity fee and an account service fee might be a dealbreaker for some, especially for you if you're not a U.S. customer.
TradeStation Fees Score: 2/10
#2 Signup Process: Quick And Effortless
The signup process in TradeStation is as simple as it gets. It's a process that's fully digital, easy to understand, fast and user-friendly. It doesn't ask the user to fax or mail any documents since all of these can be sent via online when you're filling out your application. But, even though it's simple, it needs to be pretty thorough so the broker can understand who's applying for an account.
When filling out your application, you will need to give the following information:
Personal information (name, age, gender, country of residence, etc).
Employment information (status and employer).
Annual income.
Net worth.
Trading experience.
A government-issued identification.
TradeStation usually takes between one to two days to check your application and then approve your account. It's not instant, but it certainly is one of the fastest account openings in the U.S. Pair this speed with a great and easy to understand process and you get a really solid way to open an account with a broker.
Overall, for how easy and accessible the signup process is, we give it a score of 9/10 for this TradeStation review. The only thing it's actually missing is to open accounts quicker, but that might be too much to ask out of this broker.
TradeStation Signup Process Score: 9/10
#3 Minimum Initial Deposit: It Depends
As we had mentioned earlier, TradeStation offers a lot of variety when it comes to their account types. This translates into the same variety when it comes to the minimum initial deposit of each account. Here are the minimum deposits for each type of account:
TS GO: $0
Cash account: $500 (International Plan)
TS Select: $2,000
Margin account: $2,000
Futures account: $5,000
Day trading account: $25,000
Related: Day Trading Options, How much can you earn my mastering this form of trading?
The good and bad aspects of the minimum initial deposit are that it benefits you if you're in the U.S., but if you're not, you're stuck with the international plan. Even then, though, $500 is still one of the lowest minimum initial deposits you can get with any broker.
Overall, we give an 8/10 in this TradeStation review to this category. $500 is not that big of a deposit in the market, but nothing beats not having to deposit anything as with other brokers. Also, having a free option for some consumers and not for others is always a bummer.
TradeStation Minimum Initial Deposit Score: 8/10
#4 Ease of Use: Web And Mobile Platforms Will Be Your Favorite
TradeStation, as many other online brokers, has three main platforms where you can place your trades and see your balance. These are the web, mobile and desktop platforms. The importance of ease of use is unmeasurable because you never want to be in a position where you end up missing a big opportunity thanks to a clunky interface. This is especially relevant here, where if you're off by a second, you might lose on some big earnings.
The thing about TradeStation is that they're being marketed as the solution for both professional and beginner traders. This means that the platform needs to reach a balance of not being too confusing nor too simple. Surprisingly, TradeStation manages to do this to a certain extent, with the mobile and web platforms being the easiest and most simple to use. Instead, the desktop platform has a lot more variety and complexity to it, at least for non-professional traders.
TradeStation Desktop Trading Platform
The TradeStation Desktop platform is the main tool that the broker offers to its customers. This makes it the most resourceful, but also the most complex way to use TradeStation. It offers many advanced features and customizing options that the professional trader can use to its full advantage, but to the beginner or non-professional traders, it might be too overwhelming.
This desktop platform also has a special feature in the form of a "Tradingapp Store", where users can buy and download "apps", or add-ons, to further enhace the capabilities of TradeStation's platform. These apps can range from custom idicators to automatically executed strategies and so on.
However, add the complexity we already mentioned with a relatively outdated look to the platform and you got something that's not easy nor pretty to use. At least that's how we felt while using it at the same time as we wrote this review.
It's safe to say that the desktop platform is not that easy to use. As much as it provides a lot of tools for advanced traders, it might leave some people wondering how to go by into their first steps. Also, add to the fact that if you're not on the TS Select plan, for every trade you place with the desktop platform you will incur a $10 fee.
Mobile And Web Trading Platform
Contrary to the desktop platform, the mobile and web ones are really good. When it comes to usability, they're really well designed for the everyday casual user while keeping things detailed enough for advanced traders. It features traditional tools like price alert and order management, but as it's on a mobile device, it kind of simplifies itself a little too much.
When it comes to design, everything is easy to find, there are no features that can escape you when using the mobile platform. Even then, you find features like price notifications and alerts only on the mobile and desktop platforms, not on the web one. But instead, the web platform presents a better and more thorough search engine, where it's simpler to locate what you want in the blink of an eye.
Overall, if you don't want to spend too much time figuring the desktop platform and want to avoid its fees, the web, and especially the mobile platforms are going to be your go tos. Bear in mind that the mobile platform is available on both Android and IOS devices with an average rating of 4.2 and 4.6 respectively.
If we're only taking into account the web and mobile platforms and their ease of use, we'll gladly give a 10/10 here in category. The desktop version might not be for newbies, but that's exactly why the other two platforms exist, so there's enough variety for all types of customers.
TradeStation Ease of Use Score: 10/10
#5 Deposit & Withdrawal Options
This is always an important feature when it comes to seeing if a broker is one of the best out there. What TradeStation offers in this category is nowhere near traditional, but that doesn't mean it's not practical. You can deposit or withdraw from your account in the following ways:
Bank transfer
Wire transfer
Check
Account trade from another brokerage account
If you're in the U.S. a bank transfer shouldn't be that complex in order to fund your account, you can also mail in a check for the same purpose. Instead, if you're in another country you will have to use a wire transfer from your bank account, which might incur some fees. Otherwise, whether you're in the U.S. or not, you're also able to trade all of your assets from your previous brokerage account into TradeStation.
All of the methods that work to fund and deposit money into your account also work for withdrawing money, but do bear in mind that there are withdrawing fees. Whenever you withdraw from your TradeStation account in any way, there will be a $25 fee if you're in the U.S. or a $35 fee if you're an international customer.
In terms of deposit and withdrawal time, transfers to and from TradeStation usually take from 1 to 3 business days. Bear in mind that Wire transfers are faster, but bank transfers usually tend to take longer, like 1 to 5 business days, especially if you're outside the U.S.
In terms of base currencies, for equity accounts only USD is available, but for futures accounts, you'll find the following currencies:
USD
EUR
GBP
AUD
CAD
HKD
SGD
CHF
JPY
Also, both the deposits and withdrawals can be done with cryptos, so that's another way to getting started with this broker.
What could be said that is missing here is being able to deposit into your account or being able to withdraw directly from and to your debit and credit cards or electronic wallets.
Either way, TradeStation offers some other options that might make it easier for people to use than those other options we mentioned, so we don't have a problem in giving a 10/10 to the withdrawal and deposit options in this TradeStation review.
TradeStation Deposit & Withdrawal Options Score: 10/10
#6 Customer Support: Limited To The United States
TradeStation has three main ways in which you can get customer support, these are:
Phone Support
The good thing about phone customer support at TradeStation is that they have specific departments for almost every product they offer. You can even solicit an account opening and place trades via the phone line. The best thing about this is that the phone customer support is excellent, they give thorough, quick and relevant answers right away without making you wait for a long time.
These phone lines are open only on the weekdays, mostly from 8:00 AM through 6:00 PM ET, although some services are open until 8:00 PM. Here's the complete list of phone numbers per service they offer:
New Account Opening
Retail (Monday – Thursday, 8:00 AM – 8:00 PM ET, Friday 8:00 AM – 6:00 PM ET)
Institutional (Monday – Friday, 8:30 AM – 6:00 PM ET)
Client Support (For Existing Accounts)
These numbers apply to the following services:
The Trade Desk (To place trades):

Stocks/Options (Monday – Thursday, 7:30 AM – 6:30 PM. ET Friday, 7:30 AM. – 5:00 PM, ET)
Futures (Available for 24 hours from Sunday, 5:00 PM through Friday, 6:00 PM ET)
TradeStation Crypto (Available 24/7 except for the first weekend of each month)

Client Services (Monday – Friday 8:00 AM to 8:00 PM ET)
Technical Support (Available 24 hours from Sunday, 3:30 PM through Friday, 8:00 PM ET)
You also have access to the Data integrity phone lines for Equities, Options and Futures, which are open Monday to Friday from 9:00 AM to 6:00 PM ET. Here are both numbers for this service:
Finally, we reach the international numbers, which don't display a certain schedule of work, so we can't really say when they're open or not. Here are the most important contact numbers you'll need:
New International Accounts (Equities, Options And Futures)
European Countries (Toll-free): 00800 242 78190
Non-European Countries (Country Code 001): 954 652 7677
International Client Support
European Countries (Toll-free): 00800 777 76543
Non-European Countries (Country Code 001): 954 652 7900
Email Support
As we had mentioned earlier, TradeStation also offers email support, but this varies in quality. They answer relatively fast, but the answers in themselves are not as relevant as the ones we got via the phone support. Also, they take at least one to two days to answer, so have this in mind before reaching out to them via email.
Here are all of the emails you can contact them at and their respective purposes:
Weirdly, there's not a customer support email for the U.S. residents, only emails to open new accounts. Either way, those will be your go tos if you want to ask anything before opening an account with this broker.
Live Chat Support
The live chat support is very hit and miss. It requires you to fill a quick application with your personal information before even getting into it. And even then, it only works during weekdays and what we suppose is the standard Monday – Thursday, 8:00 AM – 8:00 PM ET, Friday 8:00 AM – 6:00 PM ET schedule. One bad thing about it is that it's only suited for the U.S. timezone, so international customers might have some trouble getting ahold of it.
Through the course of writing this TradeStation review could do a lot better when it comes to its customer support. Most of its services are only available on the weekdays and the support is only available in English, so it's not as accessible as other brokers as for example, Capital.com. We give a rating of 6/10 regarding TradeStation's customer support, which ends up being somewhat average.
TradeStation Customer Support Score: 6/10
#7 Asset Classes: One Of The Best In Stock, Options And Futures Trading
Stocks
At the moment of writing TradeStation is currently listed in the following stock exchanges:
New York Stock Exchange (NYSE)
Boston Options Exchange (BOE)
Chicago Board Options Exchange (CBOE)
Chicago Stock Exchange (CSE)
Nasdaq OMX
TradeStation has access to most if not all the important US stock exchanges, but having only 5 of these at your disposal is somewhat underwhelming. Whereas other brokers have access to several international stock exchanges, TradeStation is somewhat handicapped by only having access to the US exchanges.
Currency Pairs
Sadly, TradeStation doesn't offer forex in any sort of shape, which is a big drawback for any kind of trader.
Bonds
TradeStation lists bonds as one of its tradeable assets, but there's not a lot of info on their site about the types of bonds available.
ETFs
Exchange Traded Funds or ETFs are an asset that's available to be bought or traded in TradeStation. They offer a total of 2,300 distinct ETFs in their platform, which is not the biggest offering, but also not the smallest in the U.S.
Related: How To Trade ETFs? Learn to diversify your investments in the most inexpensive way!
Crypto
TradeStation handles crypto with a completely different account than the equities, futures and futures options have. This means that you don't get your crypto mixed with your stocks, futures or any other asset you're trading. The only thing we wish out of TradeStation Crypto is that it offered more assets to buy or trade. At the moment of writing this TradeStation Review, the broker only offers 5 types of cryptocurrency, which are:
Bitcoin (BTC)
Bitcoin Cash (BCH)
Ethereum (ETH)
Litecoin (LTC)
Ripple (XRP)
Some cross pairs included as well.
Overall the selection of cryptocurrencies offered is fairly limited, but it's better than not having the chance to trade them at all. Also, since TradeStation Crypto launched in June 2020, there's currently a promotion you can benefit from. Trade commissions are reduced by 50%, 75% or even 100% depending on your account balance, so now's the best time to get into it!
Overall we give a score of 4/10 to the asset classes in this TradeStation review. It's one of the best brokers to trade futures and stocks in, but the fact it doesn't offer commodities, CFDs, Indices nor Forex might be too overwhelming. Also, TradeStation suffers from being only available in U.S. markets while other brokers have wider options for international assets. Either way, what TradeStation manages to do is still fairly good, but it might not be as diverse as you want your broker to be.
TradeStation Asset Classes Score: 3/10
#8 Referral Program: Weirdly, Not Available In The U.S.
As of the moment of writing this TradeStation review, the broker does not offer a referral program, at least for U.S. customers. There is another subsidiary of TradeStation called TradeStation Global that offers a referral program, where they gift a 50 Euros Amazon Giftcard for every friend you refer that funds his or her account within the first two months. Do bear in mind that TradeStation Global's referral program is only available for the following countries:
United Kingdom
Ireland
France
Belgium
Luxembourg
Germany
Austria
Poland
Netherlands
Spain
Italy
But again, U.S. customers are left out of this promotion, which is quite the bummer for the regular TradeStation service. For those same reasons, the referral category gets a 0/10 in this TradeStation review.
TradeStation Referral Program Score: 0/10
#9 Demo Account & Educational Resources: Top Notch
Throughout this TradeStation review, we've found that this broker offers one of the best demo accounts and educational resources you can find on any broker in the U.S. The demo account they offer has no time limit at all and it benefits from the complete market data that TradeStation has amassed from its beginnings. We truly think that if you're new to trading or TradeStation, this demo account is one of the best options out there to get a feel for what trading is like without risking anything from your side.
This broker also has the benefit of offering a lot of educational resources for both new and experienced users. It has a "New to trading" section where it explores concepts of everyday trading definitions, strategies and common knowledge for new traders. In recent years, TradeStation also bought another company called You Can Trade which offers paid courses by professional traders. These courses range all the way from entry-level knowledge from all the way to the most efficient strategies that professional traders use.
Alternatively, TradeStation also offers a section called Market Insights, where they post relevant news to the trading scene and the most popular strategies. This includes education, live events, webinars and specific sector discussion for the best trading strategies.
Also, every user of Tradestation gets the chance to use all of TradeStation proprietary trading and research tools, which are:
RadarScreen®
EasyLanguage®
Strategy Back-Testing
Matrix
TradingApps & TradingApp® Store
OptionStation® Pro
Simulated Trading Mode (Demo account)
All of these are tools made either for research or making your own code to personalize and boost your trading efficiency up to the max. In terms of customizability, education and personalization, TradeStation is one of the best brokers out there.
In this TradeStation review, we give this category a 10/10, with one of the most thorough and community-driven education in the whole industry.
TradeStation Demo Account & Educational Resources Score: 10/10
#10 Safety & Regulation: Covered By Some Of The Biggest Legal Entities
Brokers usually have a lot of control over what their users buy, sell or do in their platforms. This is why regulators of these brokers exist, so none of these entities can take advantage of any of its clients. At the moment of writing, TradeStation is regulated by the Securities of Exchange Commissions (SEC) and the Financial Industry Regulatory Authority (FINRA), which are 2 of the most important heavyweight regulators in the U.S.
Also, every broker offers a sort of insurance for their customers in any case where the broker ends up closing its doors or bankrupt. The good thing about TradeStation is that it covers all of its customers as U.S. clients through an entity called the Securities Investor Protection Corporation. This means that all TradeStation's clients are protected for a total amount of $500,000 ($250,000 cash limit), even if you're not in the United States. However, only the equities accounts are protected by this entity, this means that if you have a futures account, you won't have access to this protection.
Overall, whenever you create an account in TradeStation, you won't have to worry about this broker disappearing or stealing your money. It's regulated by some of the top U.S. organizations, so it's definitely safe to assume that TradeStation is safe and well regulated. For that, we give it a 10/10 in this category.
TradeStation Safety & Regulation Score: 10/10
Now we'll compare to our highest-rated broker,
Capital.com
, which scores 91/100 points.
TradeStation vs. Capital.com
As much as we've been loving how TradeStation excels at specific categories, we recognize that simply, it's not the best out there. TradeStation doesn't perform that well when it comes to:
Fees.
Repertoire of assets.
Referral program.
Like for example, you can't benefit from the $0 commission plans if you're not in the U.S. Also, TradeStation might be one of the best brokers for stock and futures trading, but it doesn't offer commodities, indices, CFDs nor Forex, which are a lot of opportunities lost. Finally, not a lot of brokers offer referral programs and TradeStation is one of those. Whereas other brokers give even a small incentive to invite friends and family, TradeStation doesn't reward this action at all, but weirdly, TradeStation Global does, which makes little sense.
By reviewing these brokers, especially during this TradeStation review, we've gotten accustomed to what really works and doesn't. One option that seems to shine no matter the scenario is Capital.com, which still surprises us with all of its features to this day.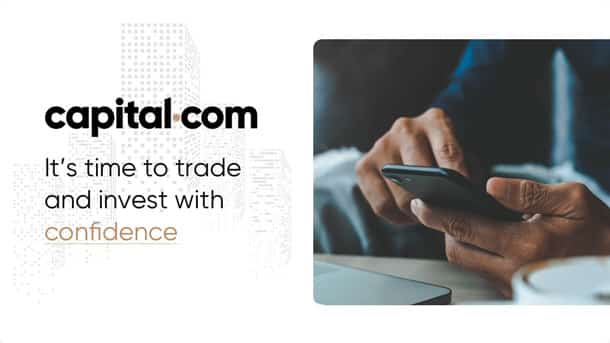 Why Is Capital.com Better?
First off, Capital.com also offers the $0 commission plans that TradeStation does. But the main difference is that this is the base cost of Capital.com trades, which means that all customers, from anywhere, enjoy $0 commissions on all of the trades done in Capital.com. Also, Capital.com doesn't have deposit, withdrawal nor inactivity fees, which is a much better feature than having to pay anything for withdrawals or keeping your account alive.
Capital.com's sign up process is also fully digital and instantaneous. Even if TradeStation requires only one day to pass, Capital.com is simply better and quicker. Also, when we compare Capital.com's minimum deposit of $20 to TradeStation's $500, the differences really start to rack up.
Finally, we have that Capital.com simply offers a lot more assets than TradeStation does. These include:
Stocks
Futures
Options
Commodities
Bonds
ETFs
Cryptocurrencies
CFDs
Forex
Also, Capital.com is listed in 6 different international stock markets, while TradeStation is limited only to the U.S. All of this makes TradeStation lack in comparison, and that's because Capital.com simply has way more things to offer than a broker that's limited to its native market.
One downside to Capital.com is that it does offer a referral program, but it only rewards the user with 25 USD, which is not much, but again, better than nothing.
Overall, we think that Capital.com is almost always a 10/10 in every scenario, so, if you leave the decision up to us, we'd definitely recommend this broker over TradeStation any day.
TradeStation: Good At What It Does, But Hindered By Its Limitations
At the end of the day, we don't want to say that TradeStation is bad, because it isn't. TradeStation is just simply lacking assets and features that could make it stand out more than it already does. Like for example, the fact that it only offers 5 cryptocurrencies and it's missing assets like CFDs, commodities and indices make it a less valuable option for a trader that wants to diversify its investments.
As you've seen through this TradeStation review, this doesn't mean that TradeStation doesn't have areas where it shines. The Broker has even gotten awarded as one of the best US brokers for stock and futures trading by other major reviewers. Also, it has one of the best and most dedicated communities and tools for researching market data and keeping its clients up to date with most news. TradeStation also has one of the best mobile and web platforms out of most U.S. brokers, and even though its desktop platform is hard to get into, it offers the most customizability and sophistication you can find in this industry.
All in all, as a conclusion of this TradeStation review, we think TradeStation is a good option if you're a trader that focuses on stock and futures trading. This amplifies a lot more if you're from the U.S. since you will be able to enjoy the $0 commission plans that they offer exclusively there.
But, if you're looking to a broader horizon, Capital.com is surely the way to go since all of its features surpass the initial assets that TradeStation offers. Also, if you want to read more about Capital.com, you should totally read this review that encompasses the pros and cons of the service.