BankProv is an innovative online banking service from The Provident Bank that offers savings accounts with unlimited insurance on your bank deposits.
In this review post, I'll go through everything you need to know about Bankprov, including what it is, what it offers, what its fees are, and many more important details.
What Is BankProv?
BankProv is an online component of The Provident Bank, which is the United States' 10th oldest bank with branch locations in Massachusetts and New Hampshire.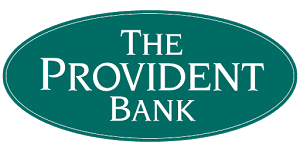 Its main areas of focus are on adaptive digital banking technology that facilitates crypto payments, renewable energy, financial technology, and commercial value lending.
It's worth mentioning that BankProv and The Provident Bank are not connected in any way to Provident Bank, a full-service bank that provides services in both New Jersey and Pennsylvania.
What Does BankProv Offer?
Bankprov offers access to high-yield savings accounts with unlimited insurance.
Many banks offer FDIC insurance, but the FDIC insures up to $250,000 in bank deposits.
The FDIC does not guarantee insurance for any deposits that exceed this amount, which makes it more difficult to have any certainty that your money is fully protected.
The fact that BankProv can protect more than $250,000 through DIF, a private insurance program used by some banks, distinguishes it from other services like it.
What Is DIF?
TheDepositors' Insurance Fund (DIF) is a private, industry-sponsored organization distinct from theFederal Deposit Insurance Corporation(FDIC), which is a government agency with complete political backing.
It has over $270 million in assets and $100 million in reinsurance.
DIF insurance covers deposit account types such as:
Savings accounts
Checking accounts
Certificates of deposit (CDs)
Bank money market accounts
NOW accounts
IRA deposit accounts
Business checking accounts
If you have more than $250,000 that need a place to be deposited, there are a few methods to overcome the FDIC limit if you really need to and if you're willing to go through some trouble.
However, because BankProv provides limitless insurance, you no longer have to depend on any workarounds. Depositors can create a BankProv deposit account and have complete confidence that funds in excess of $250,000 will be completely safe.
When you receive DIF insurance on your account, it's automatically applied and funded as well. There are no fees or applications to fill out for receiving this protection from the DIF, and no depositor has ever lost funds with an account that has both FDIC and DIF coverage.
BankProv's Interest Rates
BankProv offers a high-yield savings account as its only product. For those with balances of $250,000 or more that can take advantage of unlimited insurance, BankProv provides a 1.15% APY rate.
In addition to not incurring charges, this is undoubtedly a benefit when compared to spreading your money across multiple banks.
BankProv has three interest rate tiers, which are:
$0.00 to $49,999.99 = 0.00% APY
$50,000.00 to $249,999.99 = 0.75% APY
$250,000.00 and above = 1.15% APY
Although BankProv's unlimited insurance on deposits benefits bigger accounts, it tends to fall short whenever smaller accounts are concerned.
BankProv's Deposits And Withdrawals
The minimum deposit to open an account is $1,000, and BankProv requires a wire transfer for depositing funds — no funds can be added to the account by any other means.
BankProv charges about $30 for each wire transfer, like most banks.
It's likely that BankProv is restricting transfers to wires because it expects bigger money flows.
The benefits of this move are two-fold. On the one hand, it's a good thing for bigger accounts because depositing large amounts of money into a savings account doesn't require those funds right away, making the $30 wire transfer fee irrelevant.
However, this advantage can also be considered a con, as withdrawing funds from the account often will come at a high price.
What Are BankProv's Fees?
There is no monthly fee to pay if you have a BankProv account.
However, because wire transfers appear to be the only way to transfer money into or out of an account, you will pay a fee each time you do so.
How Do I Open A BankProv Account?
BankProv's account creation process is completely online, and it's not necessary for you to go personally.
The following information will be requested on your application:
| | |
| --- | --- |
| Full name | Date of birth |
| An email address | Social security number |
| Main phone number | Occupation |
| Mailing address | Driver's license or passport information |
BankProv Customer Service
Customer service at BankProv includes personalized and automated phone support, email, chat, and a contact form to assist account holders in every way possible.
If you live in Massachusetts or New Hampshire, the bank's physical locations are open to you as well.
The Customer Service Center takes all calls and passes them on to a member of the desired branch of the team that can attend the inquiry.
Inquiries using BankProv's self-service offers balance inquiries, transfers, and most recent transactions, to cleared checks, interest information, and check status.
A privacy data removal page and an identity theft toolkit are also at the disposal of any Bankprov account holder.
BankProv Mobile App
BankProv also comes with personal and business services mobile apps on Android and iOS that are just as useful as its desktop counterpart.
At any time, you may use the mobile apps to access your account and make payments. You can also check your balance, deposit checks, send cash, move money, and pay bills on the go.
The business app is just as helpful as the personal app, facilitating business functions like fee-free business check deposits, balances, approvals and transfers.
Business customers may also link to QuickBooks, make wire transfers, start ACH payments, manage bills, and set users for accounts all from the app.
In Summary
BankProv is an innovative online banking service that offers savings accounts with unlimited insurance on your bank deposits.
It's best for those who have balances of $250,000 or more and can take advantage of the 1.15% APY rate, which is a great benefit when compared to spreading your money across multiple banks.
However, it may not be as beneficial to smaller account holders because they'll have no APY rate to take advantage of, and bank transfers will cost them a pretty penny.