Properly is a new real estate company that allows Canadian homeowners to move into their new home before selling their old one, removing the stress and expense involved with lining up dates and showing your home. If you're at all considering selling your home, we suggest spending 3 minutes to get your free Instant Estimate—Properly's proprietary valuation of your home, which updates over time—as soon as possible.
Whether you're actively searching or just dreaming, you can also browse every GTA listing and its accurate home estimate through Properly's listing portal, which also allows you to filter your search and set up alerts based on what matters to you.
For those looking to buy a new home and sell their old one, Properly's core service turns the process on its head: rather than lining up your buy and sell dates and moving within a narrow, pre-defined window, Properly enables you to move into your new home before selling your old one. 
Properly's unique process is broken down into 5 steps. I'll explain each of them below.
Step 1: Tell Properly About Your Existing Home
The first step in the process is telling Properly about your existing home. There's a simple form on their homepage to provide your contact information and sign-up for a call with the Properly team, where you'll tell them more about your moving plans so they can match you with the right realtor.
If your home qualifies, Properly will offer you Sale Assurance on your home—here's a bit more about that.
Properly Sale Assurance
Sale Assurance is exactly what it sounds like: a guarantee that Properly will buy your home if another buyer on the open market does not. This backstop acts like collateral you can take to your bank to unlock financing on your new home, allowing you to buy your new home before listing your old one.
It's important to note that Sale Assurance implies that Properly is committing to buying your home at the agreed-upon value, eliminating the downside risk of waiting to sell it later. If the market dips or your home drops in value for some reason, you'll still receive the Sale Assurance price for your home. Properly always starts with listing your home on the market, so you will likely receive and accept an offer from a buyer for more than Properly's Sale Assurance value. This is Properly's way of maximizing your upside while still providing you with the guarantee you need to get financing from your bank for your new home.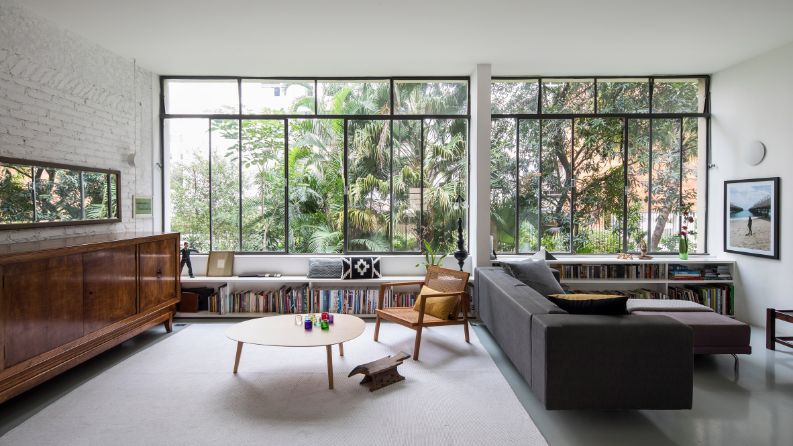 Step 2: Tour Homes You Love
After you've told Properly about your home, they'll match you with an in-house, top-rated local real estate agent to help you buy your new home. Your Properly real estate agent will do all the heavy lifting that a traditional real estate agent does: recommend listings that meet your specific needs, schedule showings so you can see each home, and negotiate prices and terms on your behalf. 
Step 3: Buy Your New Home (And Move In)
Once you've found the home you love, you'll purchase your new home and move in. And thanks to Properly's Sale Assurance, you don't need to sell your old home before buying your new one—you can just move in when it suits you.
Step 4: Properly Lists Your Old Home
After you've settled into your new home, Properly will list your old home on the market. Unlike a traditional real estate agent, Properly's realtors are backed by a team of experts across pricing, home operations (staging, repairs), and marketing (signage, digital) that work together to ensure they maximize your sale.
And if you've ever sold a home before, you probably already see one of the key benefits of Properly's model over the traditional real estate agent model:
Dates don't matter.
Normally when you buy a house, you need to line up your move dates so that you can move into your new house before handing over the keys to your old one. This can add quite a lot of frustration to an already stressful period and causes some homeowners to accept a lower offer on their home just so their dates line up. 
With Properly, dates don't matter at all. You'll move into your new home before even listing your old home, which means you don't need to deal with staging your home, open houses, or anything else.
Step 5: Sell Your Home For The Best Price On The Market
Once your home is on the market, you'll start receiving offers. Properly will take care of everything a traditional real estate agent would, and because you won't be living in your house at the time it goes on the market, you won't need to worry about staging the home, keeping your Saturdays free for showings, or lining up your buy and sell dates. Properly takes care of all of those loose ends for you.  
Benefits Of An Instant Estimate Report
Your home's Instant Estimate is Properly's proprietary valuation of your home. It's a great first step to help determine your budget or a way to keep track of your home's value in the same way you might check your stock portfolio. It updates automatically over time to ensure you always have the most relevant data based on current market conditions.
Here are the benefits you'll get with an Instant Estimate Report:
#1 A Range Of Values
Your Instant Estimate is actually a range of values representing the realistic value of your home based on an upper, mid, and lower range. Your Instant Estimate updates automatically with market conditions, so if you're considering selling your home, it makes sense to get your Instant Estimate right away so you can start gathering data on how the value of your home changes over time.
#2 Sold Homes & Comparable Homes
Alongside the Instant Estimate of your home, Properly also compares your home side-by-side with other homes that have sold in your area, complete with high-quality interior and exterior photos, full specifications of the home, the listing price, the sale price, how many days the home was listed for, and a lot more. These comparisons include a calculation of how much higher or lower your home is expected to sell for, based on these metrics and other factors.
This is an incredibly rich data set you won't find anywhere else, and you'll have access to it all once you take just a couple of minutes to go through the Instant Estimate valuation tool.
On top of homes that have already sold, Properly also shows you homes similar to yours that are currently on the market. You can easily click on each property's listing page to get the full property details to see how your home compares.
#3 Local Market Trends
Another unique benefit of your Instant Estimate is that you get access to the real estate trends in your specific area, like average home price and sale price relative to list price, and how they have changed over time.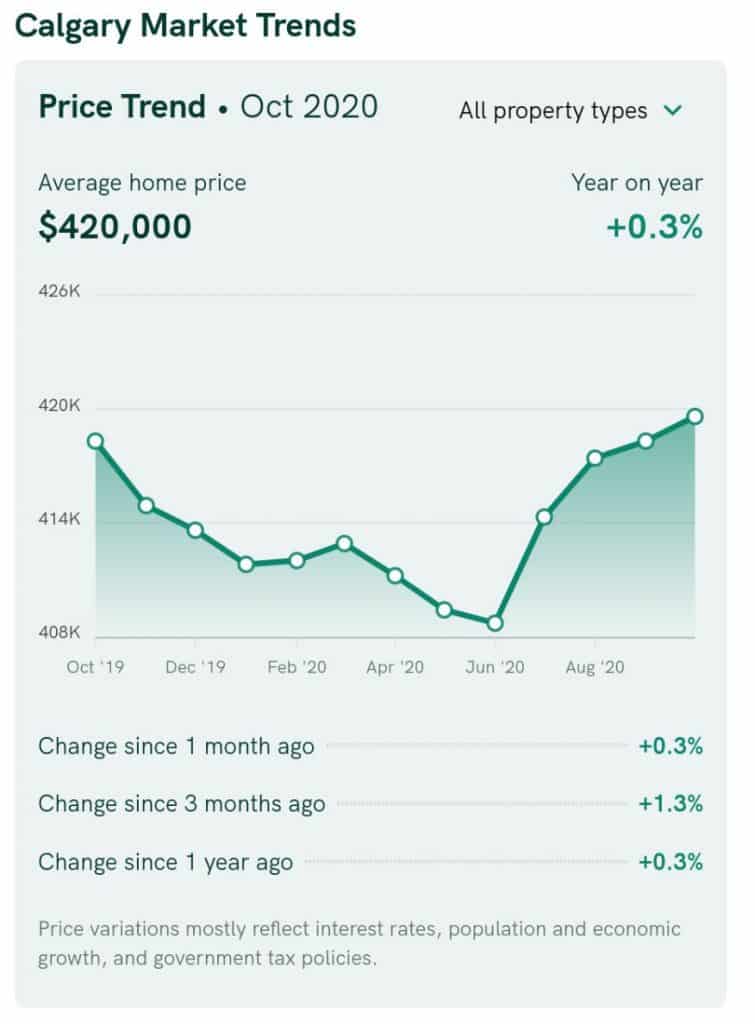 #4 Track The Value Of Your Home
This might be my favourite benefit of Instant Estimates: having the value of my home tracked over time. This is why I believe it's valuable to take a few minutes to get your Instant Estimate as soon as possible. The earlier you get your Instant Estimate, the more data points you'll have on your home moving ahead, which will allow you to command a better price in the future.
Think about it: if you were selling your home today, wouldn't you want to know how its value had changed over the past 5 years? I'm not talking about the broader real estate market or even your neighbourhood's real estate market: I'm talking about the value of your specific home based on the unique factors that impact it. After all, detached homes fluctuate in value for very different reasons than condos do, just as rural homes and urban homes don't follow the same rules.  
I know I would want that level of information, and odds are that you do, too.
How To Get Your Instant Estimate
The first step in getting your Instant Estimate is entering your street address. From there, you'll either receive your Instant Estimate immediately or be asked to provide some key details about your home to determine the price instantly. One of the additional benefits of Properly's tool is that even if you've provided the valuation immediately, you have the opportunity to update your home facts, for example, indicating if you've done a recent renovation or added a parking spot, to see a live update to the valuation.
Here are the home facts I was asked to provide when going through the process for a detached home. If your home is a different type (an apartment or condo, for example), you'll need to answer slightly different questions, but most of them are the same:
Street address
Building type (Detached / Semi Detached / Row or Townhouse / Apartment)
Number of storeys
Number of bedrooms (above ground vs underground)
Number of bathrooms (full vs partial)
Construction year
Square footage above ground
Has it recently passed a home inspection?
The type of basement you have (Partly finished / Fully finished / Unfinished / Other)
Whether you have a walkout basement
If you've done any major renovations in the past 2 years
What type of heating do you have (In floor heating / Electric baseboard / Forced air / Radiator / Water / Fan coil / Heat pump)
The exterior (Brick / Concrete / Stone / Aluminum siding / Composite or vinyl siding / Stucco / Wood / Metal siding / Other)
Types of parking
Total number of parking spots
The direction your home faces
Property taxes
In my experience, editing your Instant Estimate takes about 3 minutes, and the update is displayed immediately after you finish adding the facts. You can get your Instant Estimate by clicking the button below.
In Summary
If you're interested in selling your home at any point in the future, whether it's with Properly or through a traditional real estate agent, I suggest taking 3 minutes to get your Instant Estimate right away. The free assessment will allow you to track your home's value over time, and you'll gain a better understanding of why some homes sell for more than the market average and why other homes sell for less.