How To Buy Bitcoin In Canada
Bitcoin can be purchased in Canada through a variety of different means.
You could buy it from an online cryptocurrency exchange or trading platform, through a crypto broker, or you could even buy Bitcoin through one of the many Bitcoin ATMs across Canada.
Some people also choose to purchase Bitcoin via P2P networks, while others go over the counter (or OTC).
You could also mine Bitcoins by yourself if you have a powerful computer, but this is nowhere near as straightforward as using cryptocurrency exchanges and trading platforms.
Top 5 Crypto Exchanges And Crypto Brokers In Canada
Here are some of the best crypto exchanges and crypto brokers in Canada to buy Bitcoin from, with a brief overview of each.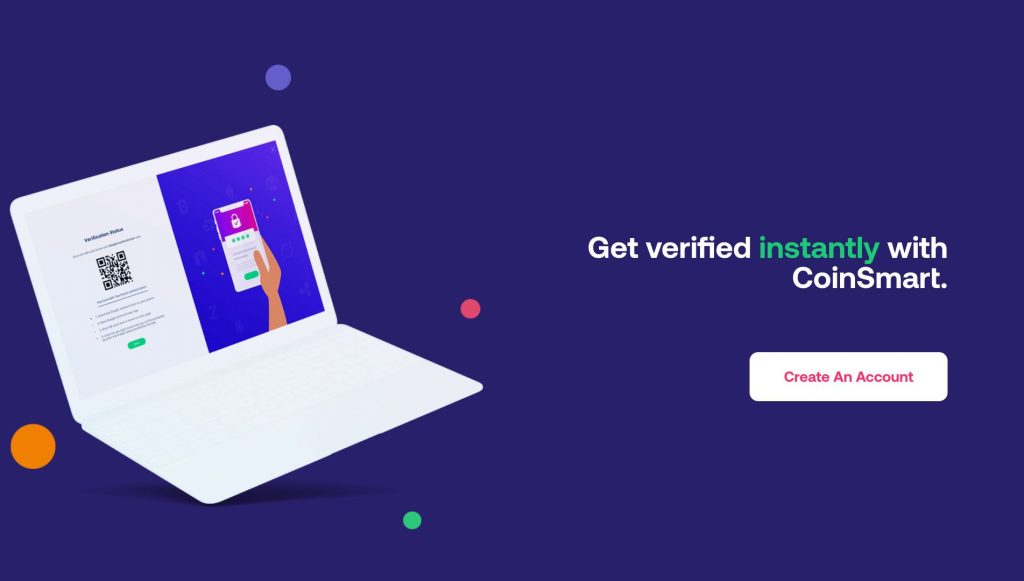 CoinSmart is a Canadian crypto trading platform that offers trades between CAD and any of the 14 cryptocurrencies it currently supports, which includes Bitcoin (BTC), Ethereum (ETH), Litecoin (LTC) and Ripple.
Trading with CoinSmart costs just 0.20%, making them the lowest trading fees of any exchange in Canada. They also offer excellent customer support via phone, live chat and email, and user accounts are verified instantly.
CoinSmart is a Toronto-based company with offices in Vancouver and Montreal, as well as London, England. It was founded by former bankers who wanted to simplify cryptocurrency investing for the masses.
Features
Supports 14 cryptocurrencies
Lowest trading fees in the industry (just 0.20% per trade)
Instant account verification
Trade all altcoins directly
Immediate deposits and withdrawals
User-friendly for both beginners and advanced traders
95% cold storage policy keeps your crypto extra secure
24/7 customer support available via phone, live chat or email
Cost
Signup Bonus
$50 when you deposit at least $100 using this link
Best For
Investors looking to trade stablecoins and altcoins with the industry's lowest fees.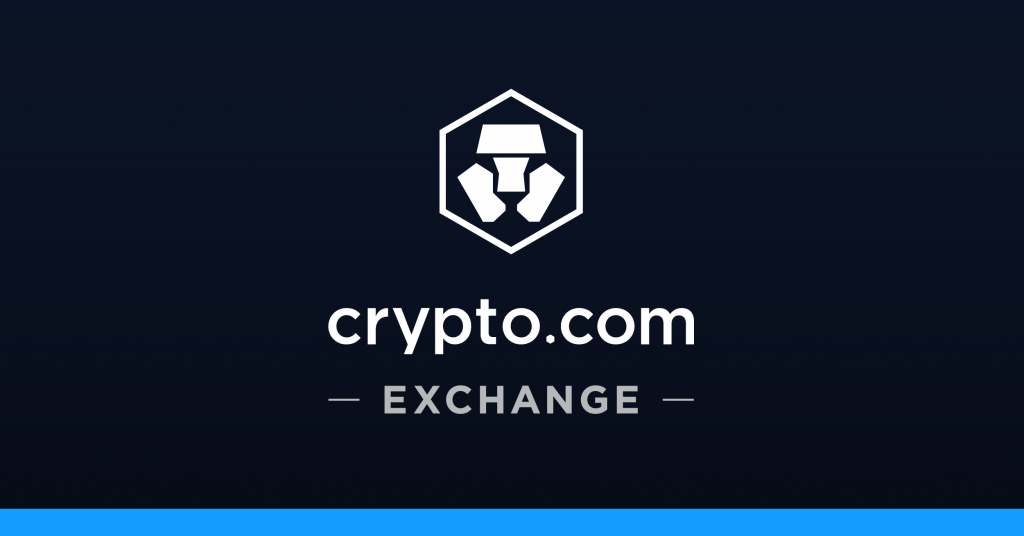 Crypto.com is a crypto exchange that entered the Canadian market very recently. It supports 100+ cryptocurrencies, which makes it the top crypto exchange for traders looking to invest in undiscovered altcoins.
Crypto.com has also invested a lot of money into its platform security, which makes trading with them extremely safe. The exchange is also very fast updating its prices, which allows you to stay ahead of the competition if you plan to become a crypto day trader.
Features
Supports 100+ cryptocurrencies
Allows up to 10x leverage
Trade crypto derivatives (futures and options contracts)
Earn daily interest by staking your coins
Purchase newly-listed coins at up to 50% off
Reasonable trading fees (0.4% per trade)
Free deposits from all cryptocurrencies
Cost
Signup Bonus
$25 of CRO when you stake $1,000 of CRO using this link
Best For
Investors looking to buy altcoins and other new crypto assets before they go mainstream.
Bitbuy is another popular Canadian crypto trading platform that supports 9 different cryptocurrencies (with support for 6 more coming in late November) and has a beautiful mobile app that allows you to trade on the go.
You can fund your Bitbuy account directly from your bank account via Interac e-transfer or bank wire, with all account deposits and withdrawals executed quickly. Just like CoinSmart, Bitbuy verifies accounts instantly.
Features
Very low trading fees
Easy to use for both beginners and advanced traders
Supports 9 cryptocurrencies (with 6 more coming in late November)
Excellent customer support
Powerful mobile app (rated 4.6/5 on the App Store)
95% cold storage policy keeps your crypto extra secure
Cost
Express Trading Fees: 0.20%
Pro Trading Fees: 0.10% to 0.20%
Interac deposits/withdrawals: 1.50%
Bank wire deposit fee: 0.50%
Bank wire withdrawal fee: 1.00%.
Signup Bonus
$20 when you deposit at least $250 using this link
Best For
Investors looking for top-level security and fast verification/deposits/withdrawals.
Coinberry is a Canadian FINTRAC registered Bitcoin trading platform that allows users to buy and sell Bitcoins. There are no deposit or withdrawal fees on Coinberry, and users can fund their accounts through credit card purchases, bank wire transfers, and through Interac e-Transfer.
Withdrawals will be locked for 72 hours after the first purchase is made as an anti-fraud measure; however, deposits can be made up to $500 via credit cards.
Features
Supports 20+ cryptocurrencies
Instant account verification
Auto-purchase functionality (dollar-cost averaging)
Cold storage provided by Gemini
Cost
Deposit and withdrawal fees: 0%.
Spread: From 0% to 2.5%.
Signup Bonus
$20 when you trade at least $50 using this link
Best For
Investors looking to buy cryptocurrencies through dollar-cost averaging.
MogoCrypto is a cryptocurrency trading platform in Canada that belongs to Mogo, a Canadian financial technology company.
The parent company (Mogo Inc.) is publicly traded on the Toronto Stock Exchange and NASDAQ.
In addition to crypto trading, they offer other products including free credit scores, personal loans, mortgages, and more.
MogoCrypto makes it easy to purchase cryptocurrency. Mogo members can place trades using the app or portal, but the platform only offers trading in Bitcoin.
Features
0.5% cashback if you trade more than $10,000 in a month
95% cold storage policy keeps your crypto extra secure
Free tax statements designed for easy tax filing
Cost
Best For
New investors looking for a starting point in cryptocurrencies.
Bitcoin FAQs
1. What Is Bitcoin?
Bitcoin is a digital currency that allows you to send and receive money quickly without the need for any central authority or banks.
Bitcoin is a modern-day alternative to currency, and it's not controlled by any one person or organization; no single entity has the power to regulate Bitcoin because there isn't anyone behind Bitcoin except its users.
However, this also makes Bitcoin prone to hacking, and it has been used to fund various illegal activities including terrorism and money laundering.
You should also know that Bitcoin is a fixed supply of 21 million total coins: there will never be more than 21 million Bitcoins in circulation. This makes it like a finite resource, just like gold, and the smallest unit you can mine is 0.00000001 BTC (also known as 1 Satoshi).
New Bitcoins are created by Bitcoin miners who solve complex problems with their extremely powerful and fast computers.
Bitcoin miners are rewarded with new Bitcoin tokens every time they successfully add a new record to the public ledger and verify transactions in the network.
Bitcoin is traded under the symbol BTC (or XBT), and it tends to have a changing value throughout the day that is similar to stock prices on an exchange.
The highest price a Bitcoin has ever reached to have was reached on April 14th, 2021, having a value of $64,863.10 USD.
2. Can I Buy Bitcoin In Canada?
Of course: in fact, it's easier to buy Bitcoin in Canada than ever before. Considering Bitcoin is the most popular digital currency to date, you also have a plethora of options to choose from as far as crypto exchanges and brokers are concerned.
To buy Bitcoin in Canada, I recommend using one of the following exchanges: CoinSmart, Bitbuy, or Crypto.com. These are currently our three top-rated exchanges in Canada, and each of them allows you to buy and sell Bitcoin with relatively low fees.
3. Can I Use Bitcoin ATMs in Canada?
When purchasing Bitcoin, you can also purchase it from ATM machines specifically designed for buying and selling cryptocurrency.
Generally speaking, this is a process where you should already have a specific bank account address to have your Bitcoins deposited in cash form at the time of withdrawal.
When using an ATM machine that allows exchanging Bitcoins for fiat currencies (like Canadian dollars), commissions are typically higher than those charged by exchanges.
4. Where Do I Store My Bitcoins?
Once you have purchased your cryptocurrency, it is important to store it somewhere safe. You do not want to leave your coins "out in the wild" where other people can steal them from you, after all.
There are a few ways you can store your cryptocurrencies, and the best way to do it is through the use of a crypto wallet.
A cryptocurrency (or Bitcoin) wallet is software/hardware that stores your crypto assets. It's best to think of it as a digital bank account that you use to store, send and receive your cryptocurrencies.
Here are our top 3 cold storage wallet picks:
Ledger Nano X: The Ledger Nano X is the best cold storage crypto wallet on the market today. It's a hardware wallet that uses a certified secure chip to protect your private keys and it supports more than 1,800 crypto assets.
Ledger Nano S: Similar to the Nano X, the Ledger Nano S is a hardware wallet with extremely positive reviews from its users. It supports 1,500+ cryptocurrencies and allows users to hold up to 20 digital assets on the device at any given time.
Trezor Model T: The Trezor Model T is a hardware wallet and password manager designed and created by the SatoshiLabs team. It supports 1,000+ cryptocurrencies including Bitcoin, Ethereum, Litecoin, Dogecoin, Bitcoin Cash, Zcash (ZEC), and many others.
In Summary
Thankfully, there are plenty of options for you to buy Bitcoin in Canada, whether you use cryptocurrency exchanges, brokers, or you use Bitcoin ATMs to go about it.
Because of its high level of security and its ease of use, however, CoinSmart is our top choice when it comes to cryptocurrency exchanges. It also has the lowest trading fees of any exchange in Canada, so if you're looking for a secure, cost-effective way to buy and sell crypto, we can't recommend CoinSmart highly enough.