One guaranteed way to make money online in the Philippines is to sell products; otherwise, you can also sell your skills, talents, or expertise to clients who need virtual assistants, freelancers, or teachers to work for their companies. However, if you'd like to earn extra money without working for someone, you can also become a content creator or use cashback apps and websites instead.
If you frequently shop online for goods sold by US companies through large retail websites like Amazon, the best way to make money online is to sign up for TopCashback. While this cashback app isn't available for Filipino merchants, anyone anywhere in the world can use it to earn cashback from many US-based merchants. TopCashback also offers a great welcome bonus if you sign up with our referral code, so don't hesitate to try it out today.
While there might be other legitimate ways to earn money online in the Philippines, I suggest you steer clear from get-rich schemes or blogs that promise to "double your money" without doing anything since they're likely scams.
How Can I Make Money Online From The Phillippines?
There are many ways to make money online in the Philippines. Some require working hard, while others are much easier. For example, you can easily earn money through social media platforms, online job platforms, and apps using your mobile phone, laptop, or desktop computer. In this guide, we'll cover the most important ways to earn money online, including what you'll need to get started and a list of online income sources ordered from best to worst.
What Do You Need To Make Money Online In The Philippines?
There are several things you'll need to get started making money online. These devices will help you work efficiently and productively and stay connected during power interruptions, and they include:
#1 Laptop or personal computer
A reliable laptop or desktop computer can help you find job opportunities online. The cost of this device may depend on your work. For example, if you plan to work as a virtual assistant or in a call center, you can purchase a secondhand computer for around Php 15,000 on Shopee. However, if your job needs a high-processing setup for graphic design or video editing, you'll need a much more powerful unit like the Acer Nitro 5, which costs at least Php 32,000. If you're buying a secondhand laptop online, make sure to check its reviews and its warranty to avoid scams.
#2 High-speed internet modem
If you want to make money online, you'll need a stable internet connection, so you might need to install a high-speed internet modem at home. You can search for an internet provider like PLDT, Globe, or Converge and let them assist you with installation.
#3 Smartphone
Although you already have a computer, you'd still need a smartphone to keep in touch with your employer and colleagues wherever you go.
#4 Noise-canceling headphones or earphones
Working online frequently involves online meetings, conference calls, voiceovers, and other types of collaborations. A pair of noise-canceling headphones or earphones can help to minimize any distractions in the background and enhance your communication with your audience.
#5 Webcam
This device is only essential if you're working as a freelancer or a virtual assistant that requires showing yourself during virtual meetings or connecting with clients. You may also need this if you're working as an English as Second Language (ESL) teacher since you'll usually be dealing with children when teaching.
#6 Uninterruptible Power Supply (UPS)
Filipinos frequently experience brownouts or blackouts; that's why you always need an emergency power supply when there's no electricity. A UPS can provide temporary backup power to help save your work or continue your tasks during a power outage. However, if you experience longer blackouts, you may need a high-capacity power bank or a generator instead.
10 Ways To Make Money Online In The Philippines
Now that you're set up, it's time to discover the best ways for Filipinos to earn money online.
#1 Using Cashback Apps And Websites For Free Money And Discounts
The easiest and best way to make money online in the Philippines is by downloading cashback apps or using cashback websites for free money (cashback) and discounts. This will help you earn cash from what you're already doing, like shopping online.
The good thing about this way to earn money is that you don't need skills or experience to earn cashback or discounts; you only need to set up an account and carry on shopping as you normally would, but this time through the cashback app or website. Once you reach a minimum payout amount, you'll be able to withdraw your cashback using one of many popular payment platforms such as GCash, PayPal, or WeChat Pay.
There are several reliable cashback apps to choose from in the Philippines, like ShopBack or PayMaya (currently known as Maya). ShopBack has over 300 online stores and offers cashback on popular brands like Shein, Nike, and Watsons.
Secret Hack For US Brands Lovers
Three hundred online stores may seem like a lot, but if you're looking for a valuable hack, you can choose a cashback app or website like TopCashback or Rakuten. Of the two, TopCashback is by far the better choice. Even though TopCashback isn't based in the Philippines and doesn't work with Filipino merchants, it has access to over 4,400 US and Canada-based online stores, brands, and retailers, large and small.
So if you already purchase or plan to purchase American products, using this app will save hundreds of dollars worth of large purchases.
For example, if you want to be a distributor or reseller of US products, odds are you'll be able to earn cashback with the TopCashback app. For example, if you're buying $5,000 worth of authentic Jo Malone products for your e-commerce store in the Philippines, you can shop through TopCashback and get up to 12.6% cashback, saving you at least $630 or at least Php 35,000 on your purchases, and be eligible for free shipping too.
Additionally, TopCashback offers hands down the best cashback rates of any cashback website or app, making it the #1 best way to earn money online in the Philippines.
It's important to note that while TopCashback is available for users worldwide, that doesn't guarantee you'll be able to earn cashback on all your purchases since some vendors don't ship overseas. Furthermore, others do, but they may not all offer cashback on purchases made from outside the US.
However, all of these shortcomings can be bypassed by using a VPN to connect to the website and using a virtual mailbox based in the US to receive and consolidate your purchases and ship them to your address in the Philippines.
#2 Become An Online Seller Or Reseller
You might already know someone who became an online seller or reseller in your neighborhood and has been earning thousands of pesos ever since.
Working at home as an online seller or reseller gives you more flexibility and convenience in managing your business. It also requires relatively low startup costs of as little as Php 3,500. You can sell local beauty products, a bale (bundle) of secondhand or ukay-ukay clothing, or buy and resell trending products online.
Take note that this option is slightly saturated in the Philippines, which means you'll likely have a lot of competition in your area. So it would be best to find a specific problem in your community and use it to sell a product that could solve their problem. That way, you'll gain their trust, leading you to more customers for your products.
#3 Apply For A Job Online As A Freelancer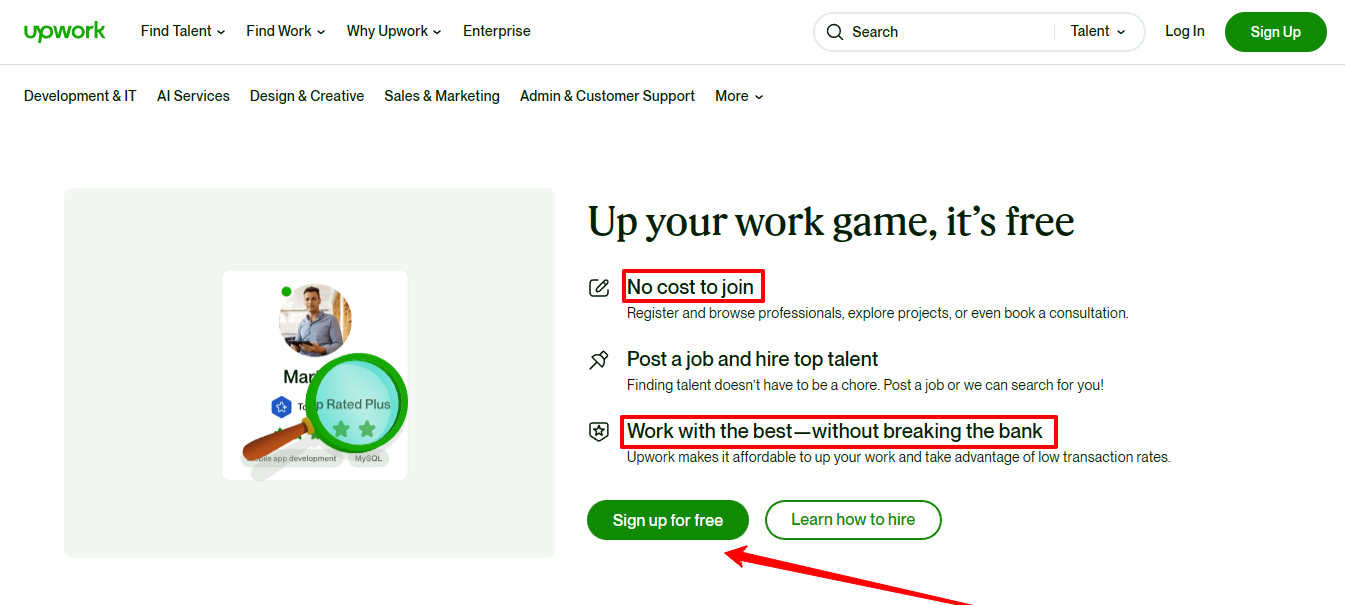 Working online as a freelancer is another way to make money at home in the Philippines. The term "freelancer" may not be as new to you since many Filipinos have been working remotely for years. This option gives you more flexibility and access to job opportunities than working a 9-to-5 job with only a minimum wage of Php 360 to Php 570 per day.
Whether you're a writer, virtual assistant, graphic designer, or programmer, becoming a freelancer allows you to work with international clients that can offer you a much higher salary than a local company will.
The only vital steps you need to take are to apply for a freelancing account on platforms like Upwork, OnlineJobs.ph, or Fiverr and create an outstanding portfolio showcasing your skills that meet the client's needs and wants.
#4 Work As A Virtual Assistant Or A Call Center Agent
If you like to communicate and help or assist clients, becoming a virtual assistant or a call center agent for BPO companies might work for you.
There has been an increasing demand for assistants and agents needed worldwide. You usually don't even need any experience to apply for one; just a professional resumé that showcases your relevant skills and related experience.
Some agencies like Virtudesk and Indeed even provide paid training that lasts for at least 5 days to a maximum of 6 weeks, depending on your responsibilities, so you need to be attentive and be a fast learner on different software tools and websites you'll be trained on.
#5 Set Up An E-Commerce Store
If you love selling products and have enough knowledge on how to set up an online e-commerce store, then this method may work for you.
Having a virtual store for your products allows you to reach a broader customer base attracting audiences from different cities or countries. It also reduces overhead costs, such as rent and utilities, since e-commerce platforms like Shopee and Lazada don't require renting fees to use their services. You're only required to pay commission and transaction fees for every successful order made, and they'll be deducted directly from the payment. For example, you can refer to the screenshot below for the sample computation of costs when you become a seller on Shopee.
Remember that you should keep your store updated on the promotions and discounts since customers are more likely to purchase on monthly sales, such as 5.5 (May 5), 9.9 (September 9), holiday sales, and more.
#6 Become A Content Creator Or Social Media Influencer
Becoming a content creator on social media is easy nowadays. All you need is a phone and engaging and relatable content you can create daily. If you grow your audience enough, you'll become an influencer in your field. If you get there, you can turn your content into a source of revenue in multiple ways:
You can create sponsored content.
You can sell ads.
You can make recommendations of products you love.
You can start selling merch to your followers.
When you work as a creator or influencer, you'll have the flexibility to set your schedule and get creative with yourself. However, you must build a loyal following and attract brands and advertisers to earn money.
Once you can adapt to trends and engage with your target audience, you can turn your vlogging passion into a profitable online career at home.
#7 Sell Homemade Goods
If you're into baking or creating customized items and selling them to customers, this might be your best choice to earn money while doing something you love.
Selling homemade products online, like cakes, brownies, personalized wedding souvenirs, and other products, eliminates the cost of building a physical store, increasing your profit and capital to buy more raw materials.
To start your journey, you must:
Identify the homemade goods that you want to sell.
Determine your target market and create a brand identity for your audience. For example, you're selling birthday souvenirs, so your target market should be parents, and your brand identity should be captivating to young children.
Create social media pages on Facebook, Instagram, and Tiktok and showcase your products and services through videos, reels, and posts.
Once you've followed these steps, you must maintain the rhythm to attract more customers to establish a successful home-based business in your area.
#8 Become An Affiliate Marketer
Becoming an affiliate marketer can be a great way to earn passive income while promoting products or services. You won't need to store or deliver the product since you'll redirect your target audience with an affiliated link on your videos or reels. Once your viewers click the link and purchase an item using it, you'll earn commissions that would give you a passive income.
Some e-commerce websites where you can get affiliate links are Lazada, Shopee, and TikTok. As you can see from the screenshot above, it's easy to become an affiliate marketer in TikTok, whether you're a seller or a content creator. Furthermore, don't forget to disclose to your viewers you're partnering with a brand to maintain their trust to avoid product biases.
#9 Learn How To Trade Cryptocurrency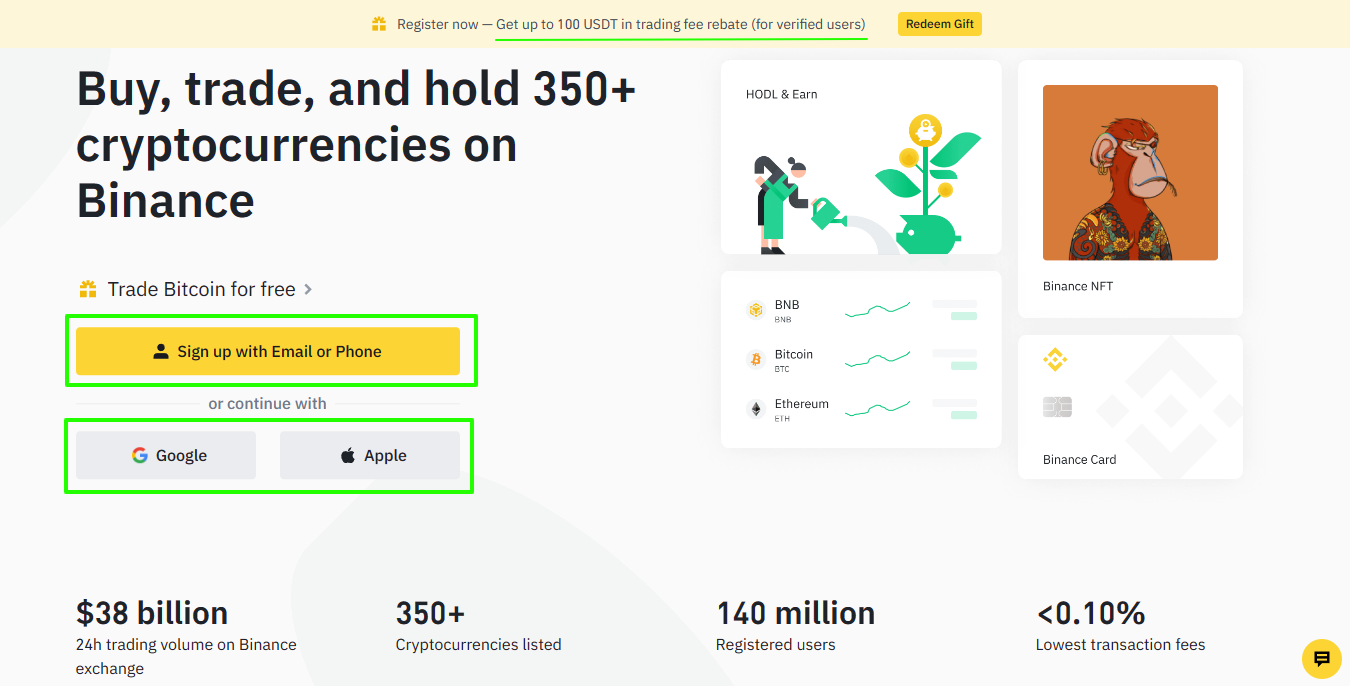 If you'd like to earn money without dedicating your time to learning something new, you might have to skip this option. Becoming a cryptocurrency trader can be an exciting journey to earn potentially thousands to millions of pesos in a few trades – but only if you know what you're doing. Otherwise, you'll lose more than you make.
To start your cryptocurrency journey, you must educate yourself on cryptocurrency fundamentals and technical analysis. You can take free or paid online courses for more insights and join local cryptocurrency communities like Global Miranda Miner or Investa.
As a crypto trader, you should choose a reputable cryptocurrency exchange platform like Binance or Coinbase while studying to familiarize yourself with tools for technical analysis and the cryptocurrency market.
Remember to practice risk management and stick to your trading strategies to become a successful crypto trader.
#10 Become An Online ESL Teacher
This option only works if you're already a teacher or possess at least a bachelor's degree and if you have a strong command of the English language. Becoming an online ESL teacher allows you to cater to students across different time zones, giving you access to more work and a better work-life balance while earning a stable income at home.
Before you begin, it's a good idea to invest in a TESOL or TEFL certification to enhance your qualifications. You can get this certification through paid courses online at World TESOL Academy for as little as Php 1,750. If you prefer to study locally, you can check out TESOL Philippines or TESOL Training International Cebu for in-person seminars and training.
After completing your online or in-person course, the next step is to open an account on a reputable teaching platform like VIPkid, PALfish, or Qkid and complete the application process and a brief interview.
Remember that once accepted, you should already have your virtual teaching devices, including a laptop or computer, webcam, noise-canceling headphones, and a reliable internet connection.
3 Websites To Apply For An Online Job
#1 Upwork: Best For Secured Payments And Entry-Level Jobs
Upwork is a popular freelancing platform that serves as a virtual marketplace for clients and freelancers. You can find clients and search for remote job opportunities that suit your skills and experiences. It also offers entry-level jobs if you need to gain experience, making getting hired online easier.
This platform usually works for individuals who are web developers, virtual assistants, writers, programmers, and more.
#2 OnlineJobs.ph: Best For Remote Job Opportunities Specifically For Filipinos
OnlineJobs.ph is another freelancing platform focused explicitly on remote job opportunities in the Philippines. Like Upwork, you can search for thousands of job listings and create a professional profile that showcases your skills, qualifications, and experience.
This suits best for individuals providing customer services, such as virtual assistants, customer support representatives, and more.
Take note that this website has many highly-skilled freelancers, so if you want to stand out, you must have lots of experience yourself to get hired quickly.
#3 Fiverr: Best For Graphic Designers, Video Editors, Digital Artists, And Content Creators
Fiverr is a freelance job platform where you create a "gig" for your services and skills starting from $5. This platform is usually best for graphic designers, digital artists, video editors, content creators, and voiceover artists. However, it's not an option for more technical jobs in fields like science and engineering.
It also has a rating and review system to help you build trust for your potential clients, making it easier for you to get future projects and collaborations.
In Summary
There are many ways to make money online and at home in the Philippines. You'll first need some electronic devices such as a mobile phone, a laptop or desktop computer, and a strong internet connection.
Once you have these devices, you can seek out the job that you'll want to earn money from, such as becoming an online seller/reseller, freelancer, virtual assistant, cryptocurrency trader, or ESL teacher, and use freelancing platforms such as Upwork to find jobs online. However, if you're looking for the best and easiest way to make money online in the Philippines, using a cashback app like TopCashback to earn rewards on all your purchases is a smart and profitable option that requires no skills or experience to get started.
How To Make Money Online In The Philippines FAQs
How can I make money fast in the Philippines?
There is no guaranteed way to make money fast in the Philippines unless it's a scam. If you want to earn money by working hard, you may consider becoming a freelancer, an online seller (such as ukay-ukay and baked products), a content creator, a small business owner (sari-sari store), and more. Doing these might take a while, but at least you're investing in long-term skills to help you build a more stable future.
How can a beginner make money online in the Philippines?
The easiest way to make money online in the Philippines if you have no experience or relevant skills is to use a cashback app like TopCashback or Rakuten to earn money on your online purchases. You can also make money online as a beginner in the Philippines by searching online for jobs suitable to your skills, such as writing, video editing, content creation, and more.
How to get free TikTok money?
There is no legitimate way to get free money on TikTok. To earn money on the platform, you must become a content creator with the minimum number of views and followers to be eligible for its Creator Fund. You can earn another income once you meet these criteria through advertising and collaborations with brands.
How can I earn money using my phone?
You can earn money using your phone in the Philippines in different ways. First, you can become an online seller or reseller. Using your phone's camera, you can take pictures of your beauty products, plants, ukay-ukay clothing, baked goods like cakes, and more, and you can use your mobile to manage your marketing and sales. Second, you can earn money by becoming a Smart, Globe, and TNT load provider and adding 5 pesos to each transaction as your service fee. Lastly, you can become a content creator or social media influencer on Facebook or TikTok through views and followers or download a cashback app like TopCashback to earn free money and discounts.
Which apps give real money in the Philippines?
There are a lot of apps that can give you real money in the Philippines. These include survey apps like Survey Junkie, online gaming apps that pay you to play games like Solitaire Cash, and invite-to-earn apps. Some of these apps take a lot of time and effort to earn any meaningful amount of money, so they aren't the best way to make money in the Philippines. However, cashback apps like Rakuten or TopCashback can potentially earn you hundreds of dollars in cashback with little to no effort at all.