PC Optimum (formerly PC Plus) is one of the most popular reward programs in Canada. It allows you to redeem rewards equivalent to rebates of up to 4.5% in your purchases at more than 4,500 retail stores across the country. The program offers even more rewards for PC Financial Mastercards cardholders. Find out whether PC Optimum is a good deal for you.
Canadians love their reward programs and have a long tradition of collecting points… just collecting, though, as many don't redeem them. More than $16 billion worth of points remains unused in the Dominion. However, when Canadians finally decide to redeem those points, they prefer to save some money and choose small, everyday rewards, such as free groceries or movie tickets, rather than holding out for bigger returns. For this reason, one retail loyalty program consistently stands out among the most popular and useful: PC Optimum a.k.a. PC Plus.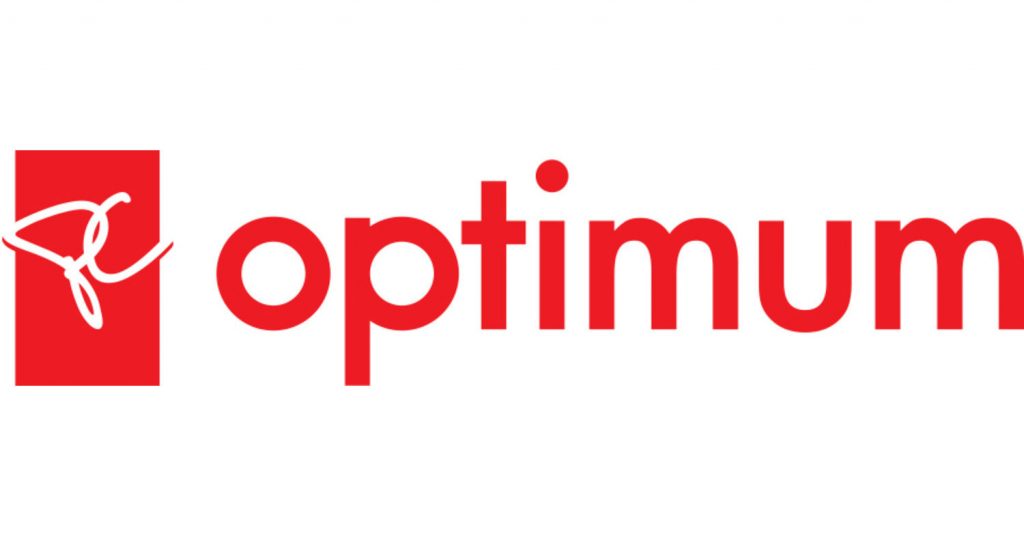 What Is PC Optimum?
PC Optimum is a digital loyalty program launched as PC Plus in May 2013 by Loblaw Companies, Canada's largest retail conglomerate.
In 2018, more than four years after acquiring Shoppers Drug Mart's, PC Plus merged with its similar 'Shoppers Optimum' to form 'PC Optimum.' Later that year, Esso gas stations and the brand Mobil adopted the program. This created one of the most attractive consumer benefits packages in North America's retail sector.

In a nutshell, PC Optimum allows you to redeem rewards for a rebate of at least 1% in retail store purchases. However, there are many opportunities to increase that potential greatly.
In this article, we'll explain to you how you can earn points and redeem them for products and rewards at more than 4,500 places across Canada. Let's start with the basics.
How Does PC Optimum Work?
Since its release as PC Plus, the program's key feature has been its inclusive but personalized approach. You can both earn points and claim rewards in products that actually match your purchasing habits. The way this works is pretty easy to understand, so you can start earning and redeeming points quickly!
However, you must pay extra attention in order to make the most of the program's benefits. Keep reading, and we'll help you decide if PC Optimum is well suited to your needs.
Registering And Linking To The Stores
First, create your account by clicking the "JOIN NOW" button below. Once you do that, you'll get your PC ID and/or membership card.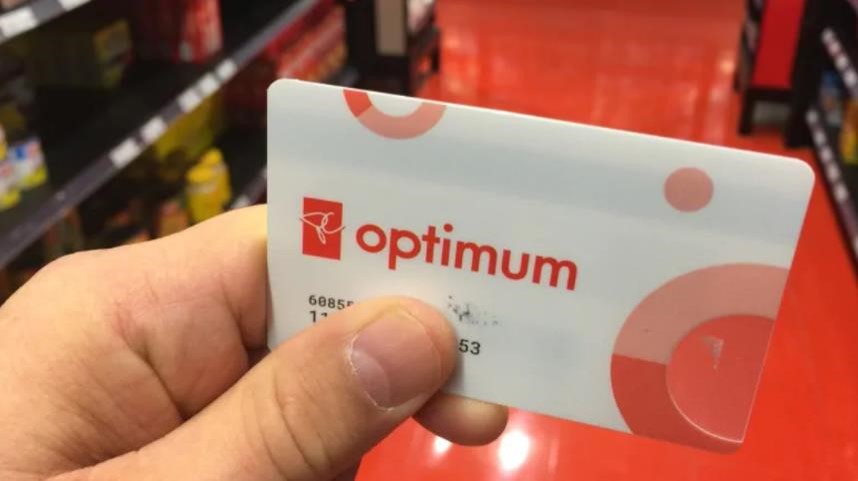 Second, link your account to the stores. Access their websites, navigate to the PC Optimum section and sign-up with your card or PC ID number and password.
Third, download the mobile app and/or sign-in to pcoptimum.ca to keep track of reward points, offers and in-store promotions tailored for you. PC Optimum's operation will be based on your actual purchasing habits and other information associated with your account.
It's PC Optimum, Not PC Plus
In case you access PC Plus' old site (pcplus.ca) for your registration, you'll see a brief message explaining the changes and a button that will redirect you to the new PC Optimum site.
It's worth noting that, despite the program's name and features changed after the merge with Shoppers Optimum, many experienced users still refer to the program as PC Plus.
How To Earn PC Points
You can earn points for:
Shopping eligible products at Shoppers Drug Mart.
Buying personalized weekly in-store or online offers tied to specific purchases or coupons in Loblaws-affiliated stores. These offers must be previously downloaded to your account through the mobile app or the website.
Shopping in Loblaws-affiliated stores during special events.
Opting into personalized advertising in your mobile app account.
The number of points you can earn will be based on the purchase price before taxes and after discounts.
How Many Points Can I Earn?
Here are the points earn rates you can get within the PC Optimum program:
Shopping eligible products at Shoppers Drug Mart (150 points per dollar spent = 1.5% return).
Personalized "loaded offers" (up to 2,000 points per dollar spent = up to 20% return).
Promotional offers at least 4 times a year (up to 3,000 points per dollar spent = up to 30% return).
Using PC Financial credit cards (up to 450 points per dollar spent = up to 4.5% return, see the section below).
Gassing up at Esso and Mobil (at least 30 points per liter).
Shopping at The Mobile Shop (up to 300,000; points depending on the conditions and amount of your purchase)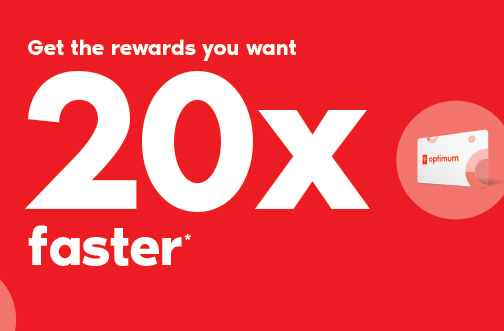 How Good Is this Deal?
At the very least, you'll earn 1% of your purchased dollar value in PC points, but in reality, you can get many times that minimum.
You shouldn't worry, though. Chasing promotions is unnecessary; the system sends notifications whenever you can earn extra points. However, this varies a lot depending on the card used and whether or not the purchase was made at Loblaws-affiliated stores. Check the mobile app or the website to find out how many points you have.
There are no limits to the number of points you can earn and they do not expire. However, those without PC Financial Mastercards might get their accounts closed if they don't earn or spend any points at least once every two years.
Redeeming PC Points
Each PC point is valued at $0.001 in purchases or rewards. Once you've reached 10,000 points or more (the equivalent of at least $10), you can redeem them at participating stores. Remember that, due to that minimum, you'll probably need a second form of payment to cover the tax and any difference.
For redeeming your points in-store:
First, let the cashier know when you're ready to pay.
Second, in case you don't know or don't have access to the mobile app, the cashier will tell you how many points you have available.
Third, the cashier will deduct the redeemable amount from your bill.
You can do this as often as you like.
Redeeming PC Points Online
In case you want to redeem your points on the internet, your PC Optimum card number must be linked to your account in the online store (instructions above).
Add to your bag the items you'd like to buy.
Proceed to checkout.
Select the number of points you'd like to redeem on your order ($10 up to $500) and their redeemable value will be taken off your order total.
Note that you can also transfer or donate points, but these are not valid for tobacco, lottery tickets, alcohol, bottle deposits, gift cards, prepaid cards, wireless or long distance phone cards, transit tickets and passes, event tickets, post office transactions, passport photos, cashback, gifts that come with purchases, and some delivery charges.
Where Can I Redeem My PC Points?
You can redeem your points in affiliated stores and allies. Here's a list:
Loblaws grocery stores
Real Canadian Superstore
Atlantic Superstore
City Market
No Frills
Independent
Zehrs
Shoppers Drug Mart
Shoppers Home Health Care
Esso and Mobil locations
joefresh.com
beautyboutique.ca
FORTINOS
Valu-mart
Maxi
Pharmaprix
Provigo
PC Express website
Note that some merchants in the stores are not part of the program, but PC Financial cardholders earn points for all their purchases, anywhere.
PC Insiders

PC Insiders was released back in 2017 as a subscription-based program for PC Plus members. It costs $9.99 a month or $99 annually, plus tax. It continues to offer very interesting benefits for its members:
$99 PC Travel credit for those who get the annual subscription (just this amount covers the subscription, making it a free program for frequent customers).
Free shipping at Joe Fresh and Shoppers Drug Mart
No pickup fees at PC Express
Exclusive offers on PC Insiders Collection
One surprise gift
200 points per $1 spent on PC Organics, Joe Fresh PC Black Label Collection, baby diapers, formula, and all luxury beautyboutique purchases on shoppersdrugmart.ca.
The latter translates into a 20% rebate that could go up to 45% for those of you who are regular customers at these stores.
New PC Insiders members used to receive a 25,000 points signup bonus worth $25, and they could use their own referral code to invite friends and earn an additional 25,000 points each. However, in early 2022, PC Insiders shut down its referral program.
If you're looking for a good signup bonus, I recommend taking advantage of the current signup bonus ($20) offered by our #1-rated crypto exchange, VirgoCX.
PC Optimum Cards And The PC Mastercard
You can get a PC Optimum card by registering at the program's website. Yet Loblaws' own financial services branch (federally chartered President's Choice Bank), PC Financial's Mastercard credit cards are a much better deal.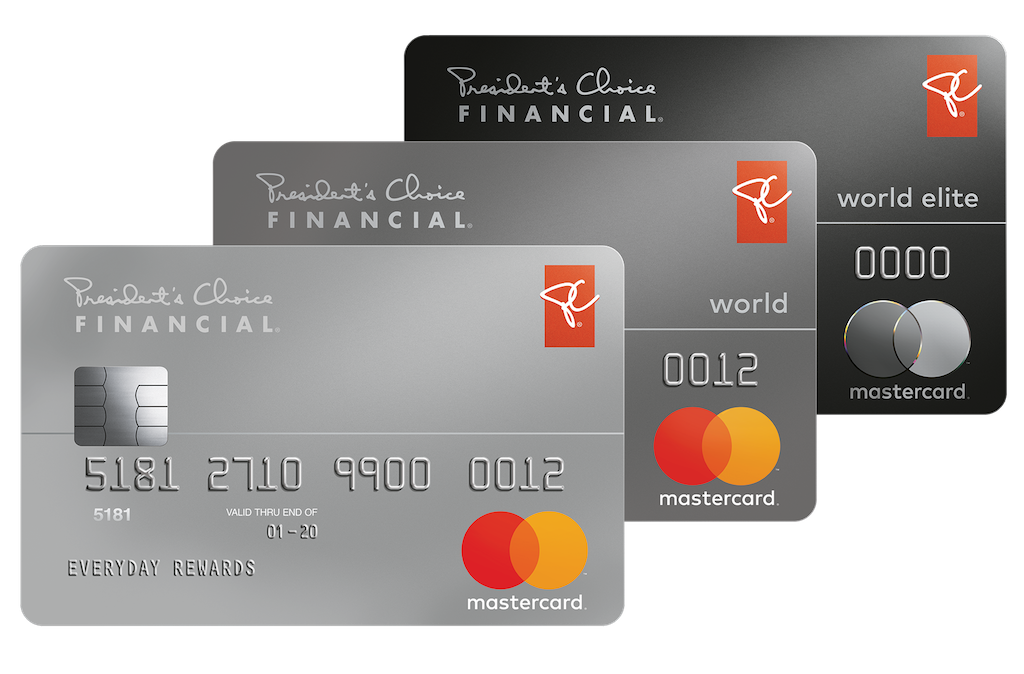 After applying, and based on your annual household income, President's Choice Financial will decide the best option among three cards: the PC Financial Mastercard, PC Financial World Mastercard or PC Financial World Elite Mastercard.
These cards have no annual fee and all three offer a balance transfer interest rate of 0.97% for the first 6 months (a great way to help reduce your debt). Each credit card offers extra benefits with respect to the program's Member card. Naturally, the higher tiers offer more points and perks. They can earn you up to 4.5X the points based on the dollar value of all purchases placed on the card through any retailer, not just Loblaw's affiliates. This way, your rewards can grow much faster.
Earning Points With PC Financial Credit Cards
Store
PC Financial Mastercard
PC Financial World Mastercard
(Personal income > 60,000 CAD
or Household income > 100,000 CAD)
PC Financial World Elite Mastercard
(Personal income > 80,000 CAD
or Household income > 150,000 CAD)
Loblaws + Subsidiaries
(per CAD)
10 pts
= 1% rate of return
20 pts
= 2% rate of return
30 pts
= 3% rate of return
Shoppers
(per CAD)
25 pts
= 2.5% rate of return
35 pts
= 3.5% rate of return
45 pts
= 4.5% rate of return
Esso/Mobil
(per litre)
Minimum 30 pts
= 3% rate of return
Minimum 30 pts
= 3% rate of return
Minimum 30 pts
= 3% rate of return
PC Travel
(per CAD)
20 pts
= 2% rate of return
20 pts
= 2% rate of return
30 pts
= 3% rate of return
Everywhere else
(per CAD)
10 pts
= 1% rate of return
10 pts
= 1% rate of return
10 pts
= 1% rate of return
Extra Benefits Of PC Financial Credit Cards
PC Financial's credit cards offer several additional interesting perks:
| | | | |
| --- | --- | --- | --- |
| Benefits | Mastercard | World Mastercard | World Elite Mastercard |
| Emergency replacement card or cash advance | Y | Y | Y |
| Up to 4 free additional cards | Y | Y | Y |
| Free Extended Warranty doubling the manufacturer's regular warranty for up to an additional year | Y | Y | Y |
| 24/7 Concierge | Y | Y | Y |
| Travel emergency medical insurance | – | Y | Y |
| Car rental collision/loss damage waiver insurance | – | – | Y |
| Identity Theft Assistance Service | – | – | Y |
What's In It For Travellers?
If you are a frequent traveller, you can get some attractive benefits from your PC Financial credit cards:
Up to 3% rewards in PC mobile and PC travel purchases.
Free purchase assurance for 90-days.
Extended warranty on items purchased with the card, doubling the manufacturer's regular warranty for up to an additional year.
These benefits, combined with PC Optimum's and PC Insiders' are a pretty decent deal, especially for those who move frequently within Canada and are regular customers of Loblaw Companies' stores, including PC Travel.
It is clear though, that the top tier PC Financial World Elite Mastercard offers the program's most attractive perk: Free 10-day out-of-country travel medical insurance for you, your spouse and your dependents (65 years old and younger). You'll be covered up to $1,000,000 whether travelling by plane, train or car. Add to this free car rental insurance.
Drawbacks?
Given that PC Optimum relies on data from your account, it is worth mentioning that the system has been affected by a couple of glitches and 'phishing' attacks, especially after the PC Plus – Shopper Optimum merger.
It seems that around 10,000 users have lost points already earned or missed big bonuses during special events. So, check out your mobile app frequently and don't respond to any messages requesting your PC ID information.
The Bottom Line
PC Plus's network of affiliated stores is now almost twice as big after the merger with Shoppers Optimum. In addition, the new PC Optimum also includes allies such as Esso gas stations, and the rewards it offers are juicier. This is an important upgrade.
For regular customers of Loblaw-affiliated stores, the potential points accumulation at the 2-3% level for PC Mastercards holders is really good. Others only get 1%, which is less than what other similar programs offer.
Frequent travellers who qualify for higher-tier credit cards should take advantage of the travel insurance and use them at PC Travel for travel expenses, but also for grocery and pharmacy shopping at Loblaw-affiliated stores. For restaurants, hotels, etc. you can combine these credit cards with another no-fee cash back card that gives you 2% back on your purchases.
In conclusion, if you qualify for the top tier cards and/or are a regular client of Loblaws-affiliated stores, keep a PC Mastercard as a useful backup no-fee card, but have another one as your primary credit card.
In the meantime, signing up for the PC Optimum program is still a great idea since it gives you great benefits even if you don't own a PC Mastercard. Try it today!