What Are Streaming Services and Why Are They Better Than TV Cable?
It hasn't been that long since we first heard of streaming services, mostly thanks to Netflix. However, it hasn't been long since Netflix and other online on-demand services took the world by storm with offerings on new on-demand content for a small monthly price.
Certainly, the feature that makes people want to cancel their cable TV subscriptions is the price of streaming platforms. While most cable TV services cost around $60 to $80 CAD per month, streaming services cost around $70 to $90 annually. Yes, annually.
With tons of previously available content and exclusives being made in-house for these services, people no longer see the necessity of staying with cable TV subscriptions.
Why Can't I Access Some Streaming Services In Canada?
Streaming services aren't perfect, their biggest flaw being that some or the entirety of its content is region-locked outside of the US. This hinders the worth of these services if you're not from there or if you're travelling.
With most of these services coming from the US, people who live in Canada don't get most of the benefits, which is why most people have started using VPNs to access the US or even other countries like Japan to access their catalogues.
However, knowing that you have to use a VPN to access the most popular on-demand platforms is not enough, which is exactly why we'll delve into the top 6 VPNs in the market at the end of this post; Meanwhile, here are the ten best-paid streaming services that people outside of the US can access with VPNs.
10 Best Paid Streaming Services in Canada Compared
Before we get started comparing the best-paid streaming services in Canada, here's an overview for you to get an idea of what each streaming service offers:
Netflix – The Gold Standard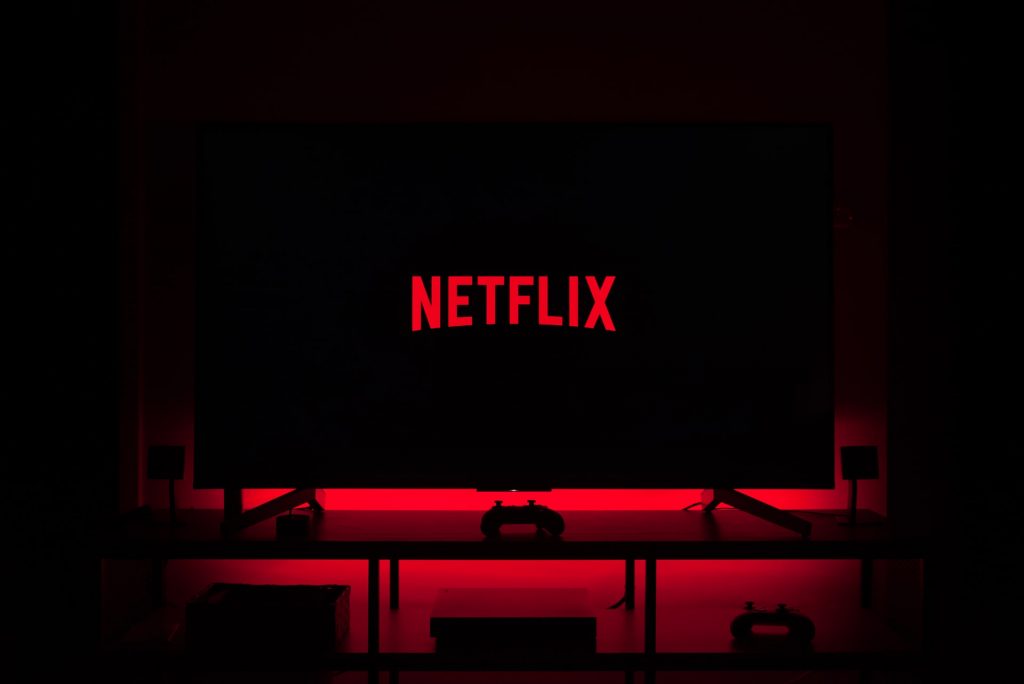 Nobody can say that they haven't heard about Netflix before. It simply is THE online streaming platform that everyone and their mother have heard about.
Netflix's offer is simple, though, some of the best shows in the current scene, some original series that can either be great or lacking. In overall terms, Netflix offers a compendium of content broad enough to entertain even the most avid viewers.
PROS:
Wide range of content.
Original series.
Popular series of the moment.
App available for multiple devices, including Roku, Android TV, Smart TVs, Apple TV, iOS and Fire TV.
Available in 1080p and 4K.
All content is available once the subscription is paid.
Offers a 30-day free trial.
CONS:
Content is heavily region-locked, meaning that users outside the US will have to use VPNs.
Not all exclusives are great.
Third-party series take some time to be up to date when compared to other platforms.
Watching Netflix on more than two devices will require users to subscribe to a more expensive plan.
Netflix's Plans:
Basic, for $9.99/mo and 1 screen.
Standard, for $14.99/mo, 2 screens and HD streaming.
Premium, for $18.99/mo, 4 screens and HD and 4K streaming.
The Bottom Line
Netflix is the go-to streaming service for most households, and it doesn't lack in content nor quality. However, it has flaws like any other streaming platform and lacks some departments because of region locking. Still, if you live in Canada and you want to use what's probably the broadest streaming service, simply use a VPN.
Amazon Prime Video – Quality Over Quantity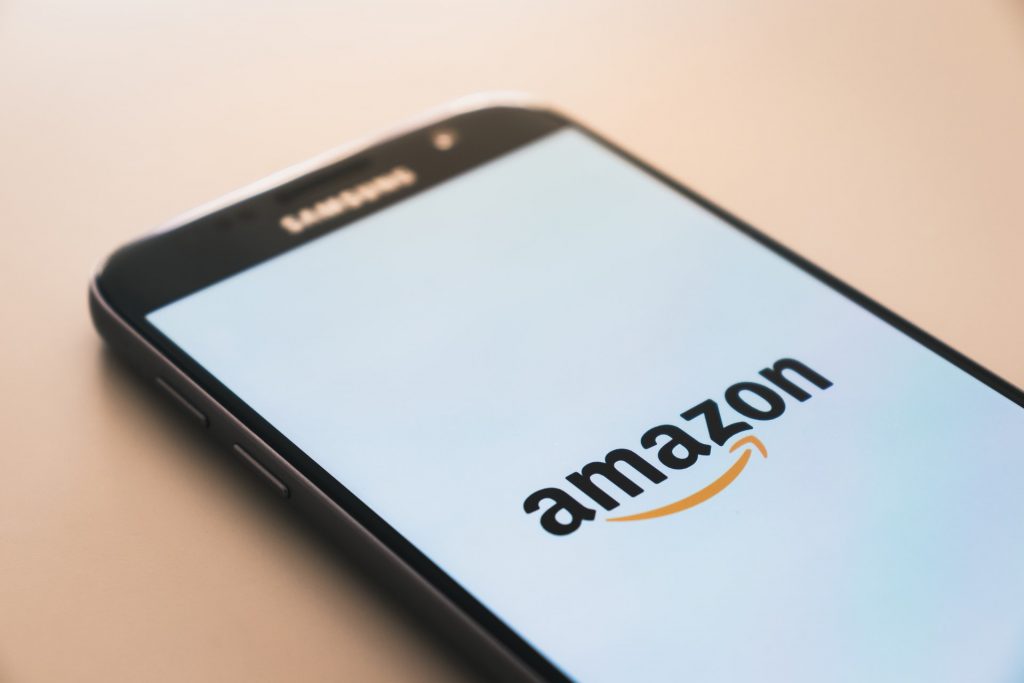 Amazon Prime Video is a video streaming service that might not be as popular in Canada, but it's a video service not to be looked over. It has a great collection of original series and quality content, even if they're somewhat obscure.
This might be one of the best-paid streaming services in Canada simply because what you get is high-quality content compared to other platforms' originals that may or may not be within your niche.
Some of its's exclusives include:
Bosch.
Invincible.
The Boys.
The Man in the High Castle.
PROS:
Available in multiple countries outside the US.
Quality original productions.
Wide range of genres to choose from.
They offer a standalone membership aside from Amazon Prime membership.
Available on many devices, including Android, iOS, Smart TV, Apple TV, Roku & Fire TV.
CONS:
Some series might be behind in terms of updates.
Low quantity of relevant exclusives.
The amount of live TV is very limited compared to the competition.
Extra content can sometimes be locked behind paywalls.
Some of its content is region-locked depending on the publishing licenses they own.
Prime Video Prices:
$7.99/mo, $79 Annually, 2 screens, HD and 4K streaming.
The Bottom Line
If you live in Canada and want something high-quality, Amazon Prime Video might be the way to go. However, it has a smaller catalogue than Netflix and even more so considering that a part of its library is region-locked.
Apple TV+ – The All-Encompassing Platform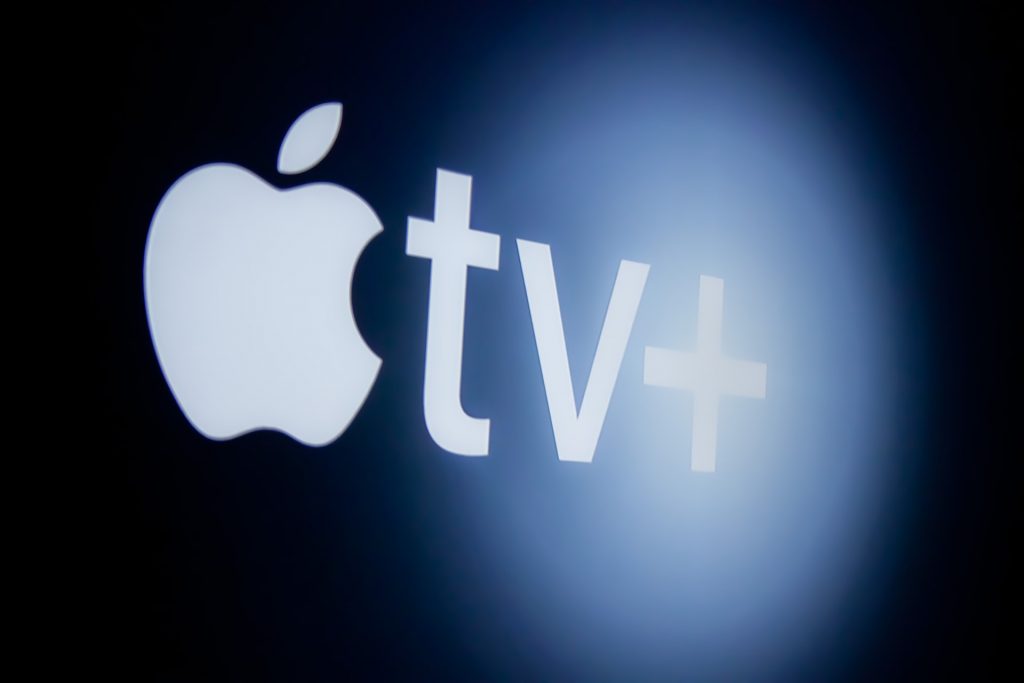 Apple TV+ is part of Apple's network and aims to be one of the premium online streaming services where all streaming services converge. This comes from Apple TV+ users finding shows from other streaming platforms like Amazon Prime Video or HBO Max if they already have a subscription or want to purchase it as a standalone product.
PROS:
Works on multiple devices, including Apple TV, Fire TV, Roku, Android TV, iOS, Smart TVs, and more.
It's extremely affordable.
Offers traditional TV channels from ABC, CBS, FOX & NBC.
Offers live sports coverage to users.
Does not require a credit card for registration.
CONS:
Too few live networks compared to its competition.
The free trial only lasts for 7 days.
Since it's a relatively new service, some exclusives are still being made rather than published and available on the platform.
Apple TV+ Prices:
Base Subscription, $5.99, 6 simultaneous screens and HD & 4K streaming.
The Bottom Line
Apple TV+ is a relatively new service for live streaming, but it's already consolidating itself as one of the most interesting options. Its subscription price is extremely cheap and full of features, however, if you really want to use it as your only streaming platform, while also tapping into other services' content from it, it can get to be quite expensive.
Disney Plus – Best For The Family
Disney Plus is the streaming service on which Disney's live-action and animated movies and series are exclusively released. The important part to note here is that, yeah, Disney makes content for the whole family, but they also own the rights to the Star Wars and Marvel franchises. So, whenever the next big movies and series air, they will be here.
Overall, Disney Plus offers one of the most variable ranges of content that can satisfy the whole family, primarily focused on all of Disney's content. However, some genres will unavoidably be unrepresented due to Disney's brand.
PROS:
Has all cable shows related to ABC.
Family-friendly content all around, meaning it's a streaming service everyone can enjoy instead of just a few.
Offers one-month free trial.
Disney grade of production expected from its originals.
Huge vault of content related to Disney's history.
Has a relatively cheap price tag.
CONS:
Bad to non-existing live sports coverage.
Inaccessible live news channels.
Disney content is pretty much the only type of content you'll find here.
Lack of representation of some genres and missing out on more "serious" shows.
Not all Disney movies are available due to licensing issues.
Disney Plus Prices:
$11.99/mo, $119.99 Annually, 4 screens, HD and 4K streaming.
The Bottom Line
Disney is a household name, so its live streaming service will be popular with families that have young children. Furthermore, since their content is Disney productions, they're expected to have high-quality HD streaming throughout their movies and series repertoire.
Hulu – Streaming & Live TV Together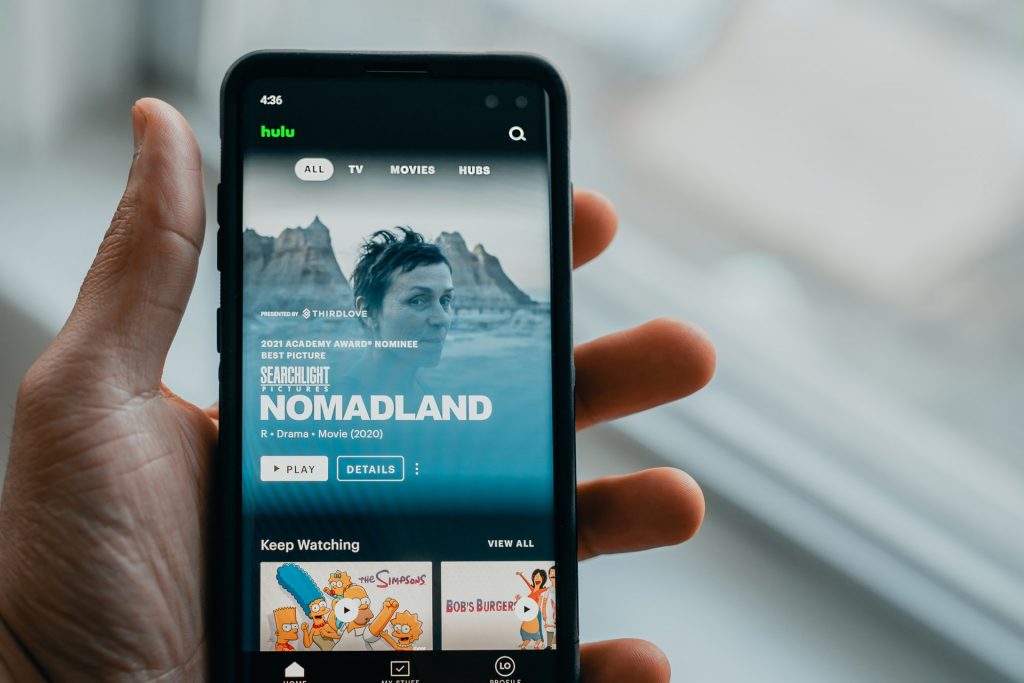 In case you live in Canada just as much as we live on the planet Earth, you've probably heard about Hulu by now. In many ways, Hulu is similar to Netflix but also distinct from it at the same time because it was made specifically with airing shows in mind. While Netflix has more content in the general sense, Hulu just has more exclusives airing and new content overall.
Hulu is a great option for those looking to have constantly new exclusive and updated content. But it's got some advantages and disadvantages that are worth looking into:
PROS:
The base subscription is really, really low cost.
Offers one-month free trial with all content unlocked.
Offers some live music events depending on the occasion.
Has a lot of newer, exclusive and airing content than other platforms, even some found on cable TV.
Offers HD and 4K streaming on-base plan.
CONS:
Base subscription has many ads throughout the whole experience.
Ad-free subscription's price is somewhat hefty.
Less total number of shows than Netflix.
Stellar catalogue, but when it comes to live shows, it's the best, but also extremely expensive.
Hulu Prices:
Hulu (With Ads) – $5.99 per month or $59.99 per year
Hulu (Without Ads) – $11.99 per month
Hulu + Live TV Package – $64.99 per month
Hulu (Without Ads) + Live TV Package– $70.99 per month
All plans support 2 screens at a time and HD streaming.
The Bottom Line:
Hulu is perfect for those looking to keep up with airing shows and being bombarded with up-to-date new and engaging content. With Hulu, users get a pretty engaging experience without paying too much, even though some content is region-locked outside in Canada and merged with ads.
HBO Max – Niche, But Of Extremely Good Quality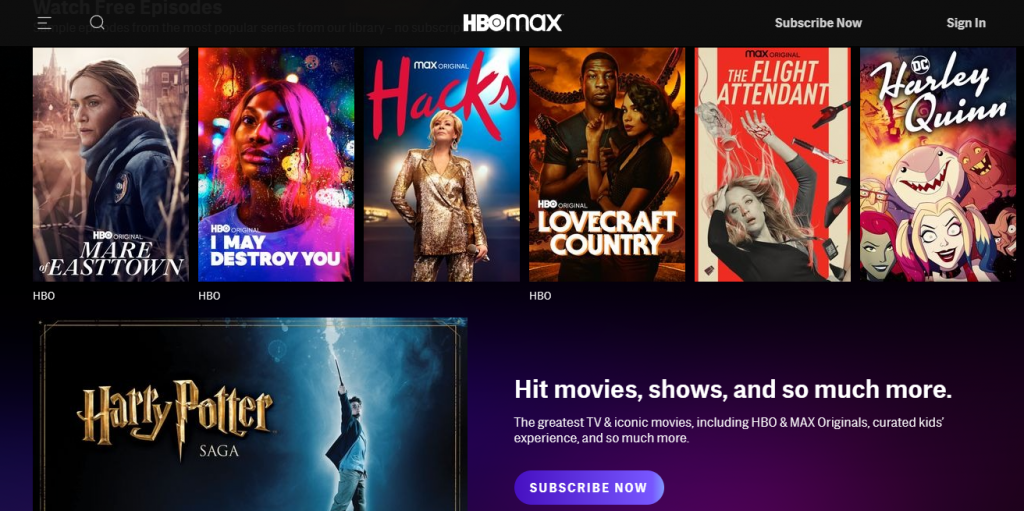 HBO is a brand that's well known to be associated with quality. It's no surprise then that their content dominance of the western world has brought them all over the world, particularly into the interests of people living in Canada.
HBO Max is part of a conglomerate called "The Warner Media Group" which owns several other brands such as HBO and CNN; this means that, among many other brands, HBO Max will have a lot of content from the Warner Media Library.
PROS:
Has some of the best content around.
Includes all HBO original shows and movies plus some other Warner Media libraries.
Speedy HD streaming across a wide range of devices.
Has 4K and HDR support on select movies and series.
Most shows related to TNT and TBS are accessible with this subscription.
Most current TV series are airing on this network.
CONS:
One of the most expensive services, even more so if you want it without ads.
Offers a 7-day trial through other on-demand platforms with only select episodes and shows being available.
Lack of 4K streaming on the base plan.
Some shows that aren't original to the Warner Media Library might not be available for people outside of the US.
It isn't available in Canada at all.
HBO Max Prices:
$9.99 (USD) for the base plan with advertisements. It features 2 screens and HD streaming.
$14.99 "Ad Free" plan, with 2 screens, HD & 4K streaming and offline downloads.
The Bottom Line:
HBO Max is perfect for those looking to get on-demand access to some of the best content out there. As far as exclusivity goes, HBO Max is a good option. It might be a bit pricey, but it's worth checking its library to see if something catches your interest.
Discovery Plus – Documentaries & Reality TV
Discovery Plus is a streaming service available in Canada and over 20 other countries. Thanks to its preeminence as an entertainment brand, many people may enjoy Discovery's library, including programming from the Discovery Channel, Travel Channel, Food Network, Animal Planet, TLC, and more.
PROS:
All discovery originals are available here.
A lot of exclusive content.
It has set out to become the most popular place for reality TV and fact-based material in the world.
High-quality streaming service across many different platforms, including Android and iOS devices, Apple TV, Fire TV, Roku and more.
One of the cheapest services in Canada, even if you pay for removing ads.
CONS:
Aside from documentaries and exclusives, a lot of its content is older.
It doesn't have as much new or popular content as Netflix
Most of its content is reality TV shows and documentaries with some classic movies thrown in there.
Discovery Plus Prices:
Base Plan with Ads, $4.99
Ad-Free Plan, $6.99.
All plans include 2 simultaneous screens and HD & 4K streaming on select titles.
The Bottom Line:
Discovery Plus is perfect for those looking to watch their favourite Discovery channel content on their own time. The service has a growing library of the channel's best shows and documentaries and bonus content exclusive to this streaming platform.
If you're looking for one of the best streaming services for original content, reality TV and documentaries, this is the place.
Paramount Plus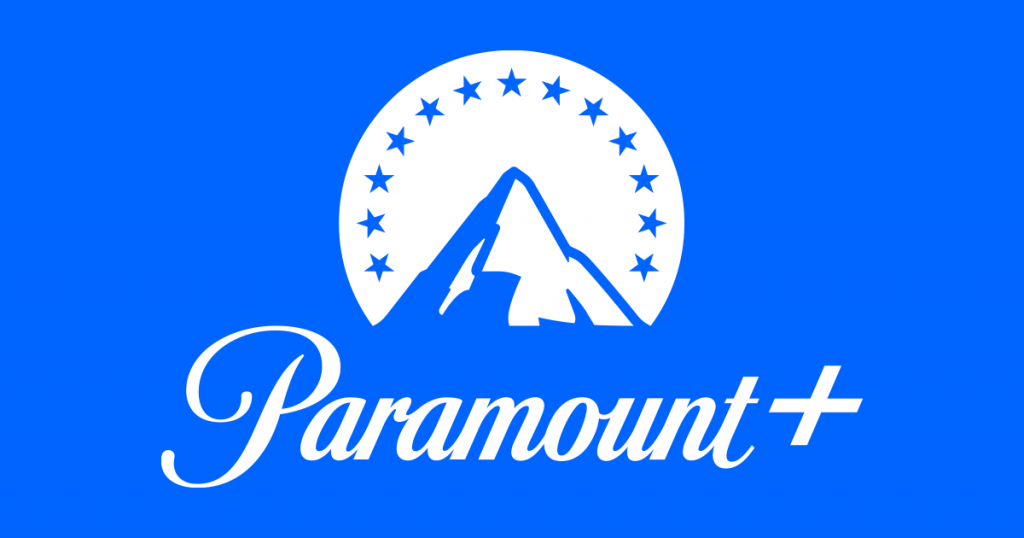 Paramount Plus streaming service is available in the US for people looking to access Paramount's classic movies on demand. It also includes some additional titles under the Viacom catalogue, including some global TV shows and live sports streams from CBS exclusive to their platform.
PROS:
You can stream new movies on the release date with this subscription.
Some of the older movies that are available here are hard or impossible to find elsewhere.
Can also stream Paramount TV shows, including current TV series like "The Bold Type" and shows from other Viacom media properties.
The service has a growing library to offer, with much more content planned for future updates.
CONS:
Most of the content is also available on cable TV subscriptions.
One of the most expensive streaming services out there.
Doesn't offer the broadest content as a streaming service.
Not available in Canada.
Paramount Plus Prices:
Essential: $4.99/mo or $49.99 USD/year.
Premium: $9.99/mo or $99.99/year, with no ads and live CBS station.
Essential plan + SHOWTIME: $11.99/mo or $119.99/year.
Premium plan + SHOWTIME: $14.99/mo or $149.99/year.
Each plan comes with 3 simultaneous screens and HD & 4K streaming with Dolby Atmos Audio in selected shows.
The Bottom Line:
If you're looking to watch the content you used to watch on cable TV, some new releases and classic movies, Paramount Plus is a subscription worth considering. It might be a pricey plan, but it's certainly cheaper for those who enjoy the content rather than hiring a TV provider.
Peacock TV
Peacock TV is a subscription service that brings NBC's best content to subscribers. It includes all NBC-owned shows and movies, lifestyle content, and access to some live sports streams. Its biggest trait is the amount and broadness of the content it's got while being available at a relatively low-cost price.
PROS:
Since it's the only major broadcasting channel with its streaming service, you can expect all its content to be there.
You get access to live sports streams that are not available on cable networks or other streaming services.
Available in a multitude of devices, including smart TVs, Android TV, Apple TV, Amazon Fire Sticks, and more.
Some of the older movies here are hard to find elsewhere.
NBC's entire library is at your fingertips with this platform.
Has a completely free plan, but it's limited.
CONS:
Some of its content is available elsewhere, so it's not exclusive to the streaming platform.
It doesn't have a lot of new shows or movies that are not shown on other platforms.
You can access a majority of this content through your cable networks or other online video platforms.
Not much in here content-wise aside from NBC Universal content.
Not available in Canada.
Peacock TV Plans:
Peacock Free, but with ads.
Peacock Premium, with ads, $4.99 USD/mo with access to all shows.
Peacock Premium Plus, without ads, $9.99 USD/mo with the complete library.
All plans include 3 simultaneous screens and HD streaming.
The Bottom Line:
If you're an NBC enthusiast, this is the streaming service for you. It's one of the best ways to watch all of their content on-demand with a low-cost monthly subscription. You can start with Peacock TV for free, albeit with some limitations.
Crave TV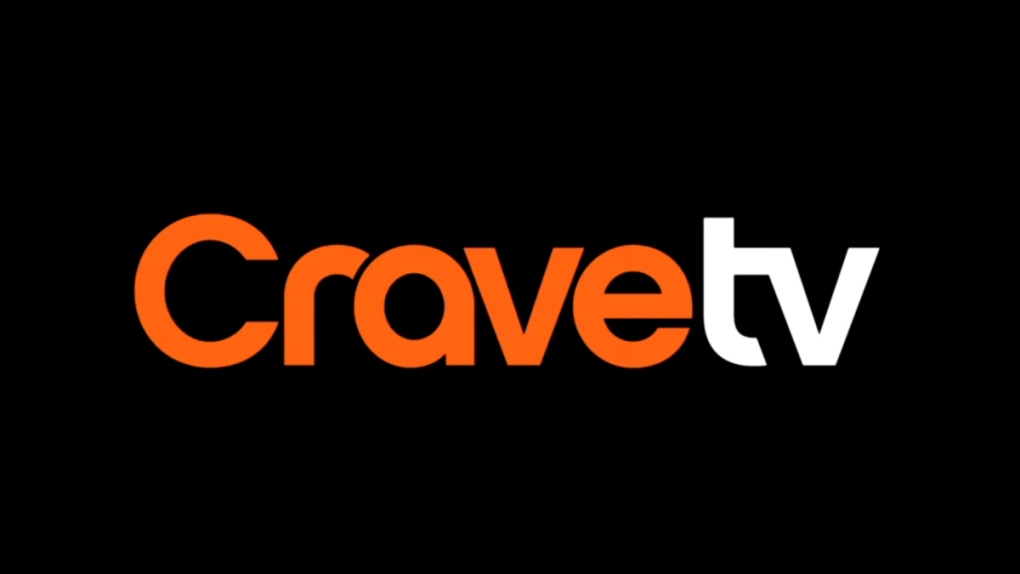 An online on-demand video platform brought to you by Bell Media, CraveTV is a paid service that focuses on offering high-quality shows. It's much more expensive than what Netflix offers in Canada, though the price doesn't reflect that. The app is available for multiple devices, much like Netflix's one.
PROS:
It offers many first-run movies, including made-for-TV movies that you won't find anywhere else.
Available to multiple devices, with Smart TVs, mobile devices, and Amazon Fire TV sticks being some.
Can stream content from all seasons from older series.
High-quality live TV and original series available live and on-demand.
It's an original Canadian streaming service.
CONS:
Its price starts as one of the lowest, but if you buy all the addons, you'll end up with one of the most expensive monthly subscriptions out there.
Many of the addons are already found in other streaming services.
Not much in terms of original content when compared to Netflix and Amazon Prime Video.
Crave Plans:
Crave Total: $19.99 CAD/mo. 4 Screens, downloads and 4K resolution. Available on all devices.
Crave Mobile: $9.99/mo. 1 Screen, HD streaming only on web and mobile devices.
The Bottom Line:
Crave TV offers a good variety of classic movies and shows that are not available anywhere else. If you're looking for new content and the chance of having the broadest streaming service in the palm of your hands, That's what Crave is for. Although, this also makes it one of the more expensive streaming subscriptions.
4 Best Free TV Streaming Services In Canada
Pluto TV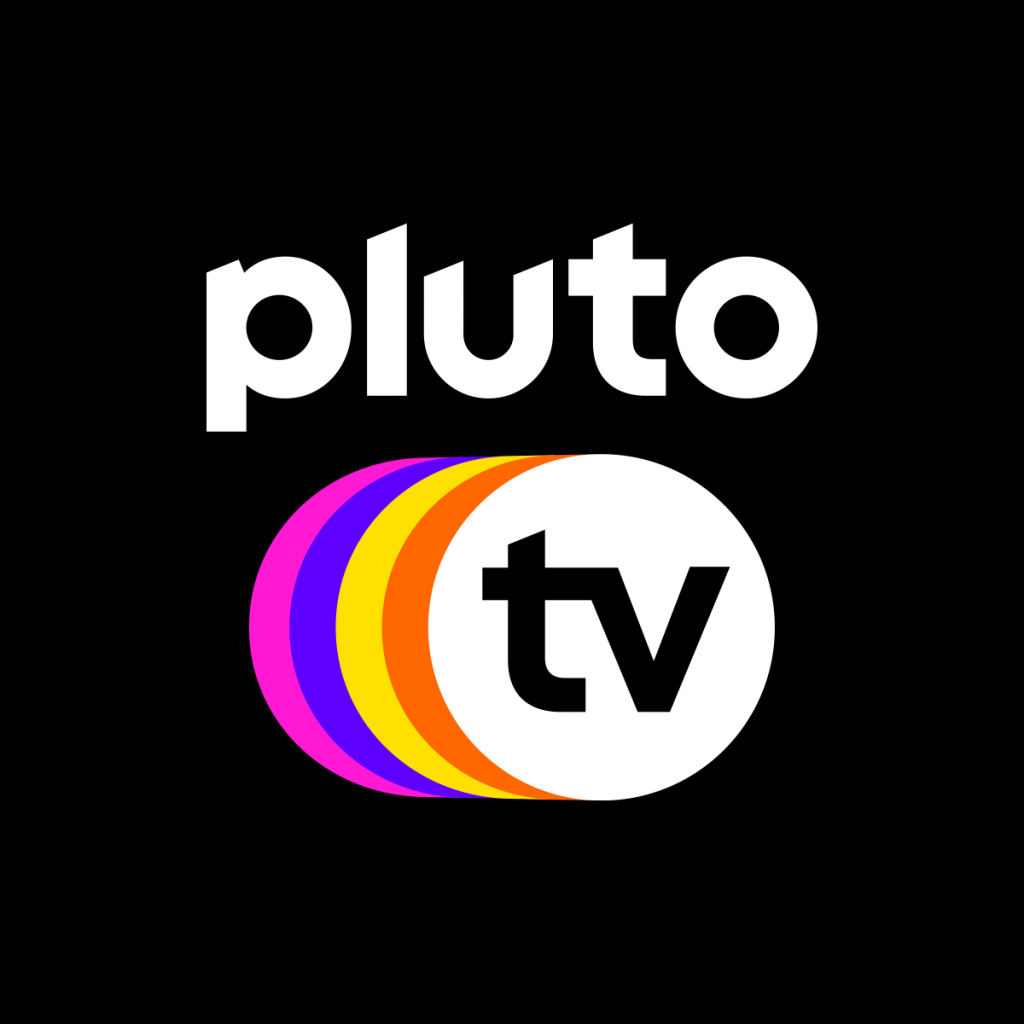 Pluto TV is a completely free platform that may be too good to be true. At first glance, its interface will remind you of a Smart TV, but it is an intuitive interface that makes it extremely easy to use, especially for those using Samsung smart TVs, Android TVs or any mobile devices.
However, Pluto TV does run on ads, although very minimal ones, which means that it's a streaming platform that doesn't need a free trial nor a monthly subscription since it's completely free. You just open your browser or download the app, and you're ready to go.
The Roku Channel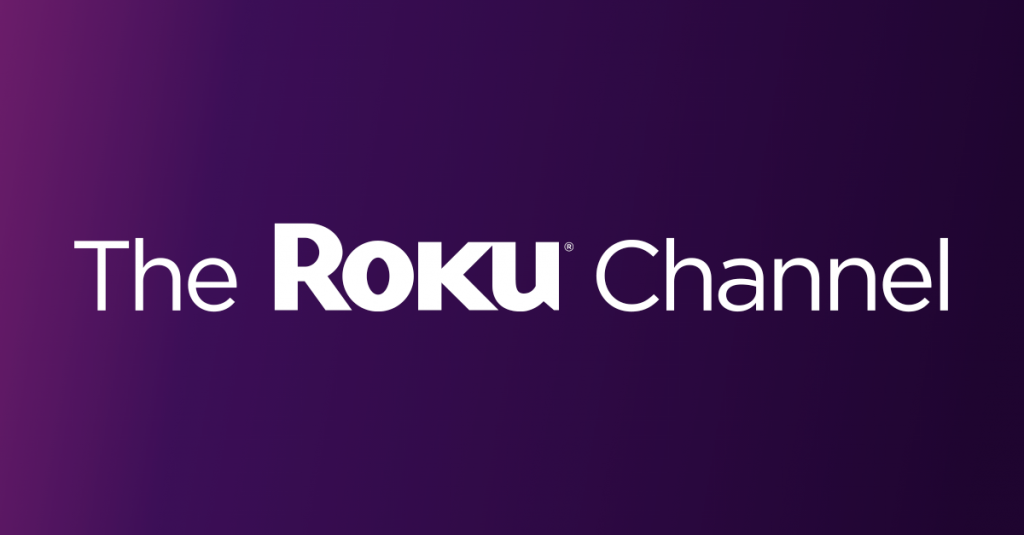 The Roku Channel is software that's included with all Roku devices. It consists of a free streaming platform with some relatively new but mostly old shows that people with Roku devices can see for free, regardless of their geographical location.
Just as with Pluto TV, the Roku Channel is free but based on an ad-supported service. However, this channel is a nice alternative for people who just cut their cable subscription, bought a Roku device but haven't decided on which streaming service to subscribe to.
Crackle TV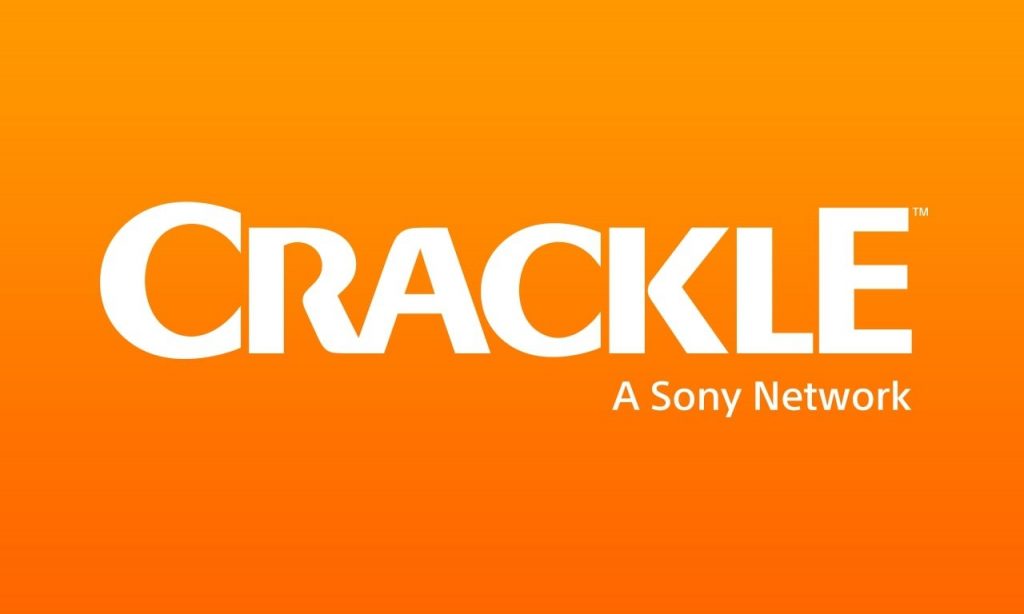 Crackle TV is another service that offers on-demand streaming, and it's probably one of the most, if not the most well-known free streaming platforms. Again, just like Pluto TV and Roku, it features a free service based on ads.
Still, Crackle TV was discontinued in Canada in 2018, which means that if you want to take a stab at some of its content, you'll need a VPN.
Tubi TV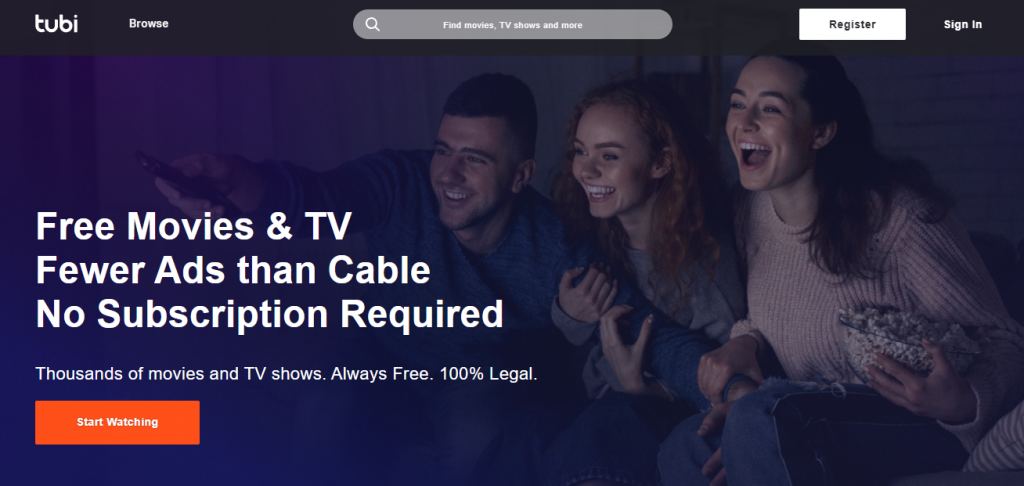 As far as completely free streaming services go, Tubi is one of the most interesting ones. Most of their content is around five years old, but they claim to have around 20,000 titles in their library, which looks to be true.
While they don't have original content, they make up for it in having a lot of content. They even have a category with titles that aren't on Netflix, just to let users know that using a free streaming service sometimes comes with some advantages over choosing a paid platform. However, its quality doesn't come as with others, where you would expect 4k or even 1080p.
How to Use the Best Streaming Services In Canada?
As you probably noticed by now, there's a ton of content for people to stream, catering to different tastes and genres. However, if you're in Canada, you might not be so lucky when it comes to accessing these services.
However, there's nothing to fear or be mad about since there's a solution, and you'll still be able to stream your favourite shows, regardless. The absolute best way for people outside of the US to access the complete libraries and some streaming platforms in their entireties is to use a VPN. But which VPN, you might be asking…
What Are The Best VPNs In Canada?
This isn't an easy choice to make, and what works best for you might not for others. For that reason, we've listed our top 5 favourite VPN's that we've specifically tested for exclusive use in streaming platforms. Here are our favourite VPNs in no specific ranking:
ExpressVPN
ExpressVPN is the best service for frequent travellers or anybody who requires a server in a specific location. It differs from other VPN services that offer large server distributions by relying on fewer virtual servers and placing an emphasis on secure hardware. Most importantly, it has shown a strong dedication to the privacy and security of its users.
NordVPN
NordVPN's main selling point is that it combines all of the best characteristics of its competitors into one package. It maintains a large global network of servers while still providing an excellent user experience. The business is also reaping the benefits of adding cutting-edge technology like WireGuard into its core services.
SurfShark
Surfshark has long been a fantastic VPN. It has a great unlimited number of devices policy, allowing you to connect as many devices as you want, and it includes rarely seen split tunnelling and multi-hop technologies. In addition, the VPN company gets credit for its clear privacy policies and tamper-proof RAM-only servers that boost performance.
PrivateVPN
PrivateVPN is a fantastic multi-purpose VPN that offers many advantages, including cheap pricing options, strong encryption for maximum privacy and security, torrenting support, and a no-logs policy. PrivateVPN is also able to unblock Netflix and skirt online censorship in China, where the user-friendly app interface makes it simple to use.
CyberGhost

CyberGhost provides one of the most extensive VPN server networks we've seen, supported by a slick software client and powered by the latest and cutting-edge VPN technology. However, it does come at a high price, for a good service.
The World Is Yours to Stream
Choosing a streaming service is never easy, especially when it's your first time and some services are partly or entirely restricted in your country. However, with a VPN, you can stream anything from anywhere without worrying about anything. It's all up to the type of content you want to watch and how to get it inside of your home TV.