The Amazon Credit Card is aimed at people who shop at Amazon.ca regularly. It's meant to be a replacement for the previous Chase Amazon Visa card, but it has failed to live up to expectations.
Most of the benefits that you can get from this card come only if you have an Amazon Prime subscription. Without it, however, you'll only get weak rewards that could easily be overshadowed by better cards in the market. One of the main highlights of this card is that it can be used immediately after purchase – you don't have to wait for it to arrive at your home.
The Amazon Credit Card Is Made For People Who Shop Online
Amazon has come up with a card that Canadians might either love or despise. The Amazon Credit Card is controversial; we're not going to lie. However, you shouldn't make your decision before going right into the nitty-gritty details of everything this card has to offer to you. It's made for people who love to shop from Amazon and Whole Foods and do it often, obviously. 
The card was made specifically with such people in mind. MBNA, which is a subsidiary of The Toronto-Dominion Bank, joined forces with Amazon to produce what should have been the go-to card for everyone who wanted to have a card which reminded them of the old Chase Amazon Visa card that hasn't been available since 2017. Now, this Amazon Credit Card has risen to the task, but it's drawn many controversial results ever since its debut. 
40% of people who shop online regularly are likely to purchase items from Amazon at least once a month, so if you shop online occasionally, you should consider this card, especially if you get your items exclusively from Amazon.ca.
What The Amazon.ca Rewards Mastercard® Gets You
The 5% Cash Back Is Highly Attractive
To the casual onlooker, this Amazon Credit Card brings an amazing welcome offer to the fray, and we can see people jumping for it without thinking twice. However, it lasts for 6 months or the first 3,000 dollars that you spend. That basically means that you'll get $150 as a welcome gift at most. That won't necessarily be the case, of course, since you might not be able to spend the entire $3,000 during your first 6 months with the card, which means that you might get even less than $150 as your welcome offer.
Not to be overly critical, but that's not much compared to what some other cards out there offer. For example, with the Amex Platinum, you'll get an 80,000 MR points welcome bonus, which I value at $1,600 – $2,400. But that's a premium card, of course. Still, other cards like the Cobalt and the Gold Card from Amex also bring in impressive bonuses of 30,000 and 40,000 MR points, respectively, worth anything from $600 to $1,200.
At the very least, we would have expected Amazon to be a little more generous to people who wanted to shop exclusively at Amazon. If either the $3,000 spending limit or the 6-month time limit were to be omitted, this card might gain some weight among its would-be enthusiasts, but even that's a long shot.
Annual Fees Will Not Trouble You
Perhaps one of the best, if not the very best, feature that the Amazon.ca Rewards Mastercard® offers is the lack of an annual fee. Again, that's not much to brag about since an annual fee is rarely a deal-breaker if the card is good enough. Plus, a ton of cards don't have any annual fees, like the CT Triangle Mastercard, so it doesn't really make this Amazon Credit Card stand out much. Be that as it may, it's still something that gives the Amazon.ca Rewards Mastercard® an edge since not all no-fee cards give out welcome bonuses.
Amazon Prime Members Will Get The Main Benefits
It's been made pretty clear that you have to be an Amazon Prime member in Canada if you truly want a proper cut of the rewards that this card brings. That's somewhat of a letdown, however, since there would be plenty of Amazon shoppers who simply aren't interested in Prime whatsoever. However, if you do happen to be an Amazon Prime Member already, you're in luck.
Prime Members Receive 2.5% Cashback
Amazon has a redemption offer of 2.5% cashback. However, you'll need to have an Amazon Prime membership if you want to take advantage of it. This cashback is only attainable when you make a purchase at Amazon.ca and Whole Foods Market. You also get it when you purchase something via foreign currency. Any other places to shop from will get you a 1% cashback, which isn't low, but nothing absolutely spectacular either. 
Non-Prime Customers Get Lesser Results
The push towards Amazon Prime seems to be somewhat irritating. Amazon.ca Rewards Mastercard® customers who aren't subscribed to Amazon Prime will see their cashback reduced to 1.5% for all eligible purchases made on Amazon.ca and Whole Foods stores and foreign currency purchases and will receive the same 1% cashback on all other purchases. This isn't really the sort of deal that would make our mouths water. We're certain you're not jumping up and down after hearing about it, either. It's pretty clear that if you intend to get this card, getting an Amazon Prime membership is pretty much a no-brainer; the card loses a lot of its potential without it. 
The Amazon Credit Card Will Get You Free Gift Cards
Finally, we're getting to the juicy part. You'll be eligible to get $20 Gift Cards for every 2,000 points that you gather up. These gift cards can be used at Amazon.ca, and if you're living in Canada, this works out for you perfectly. A $20 gift card can be extremely useful every once in a while. It can be gifted to someone, or it can simply get you a clean discount while you're shopping for groceries.
Keep An Eye On Warranties
There's something you'll have to watch out for when using gift cards to get discounts on your purchases, however. Make sure that using gift cards to pay for the product you're purchasing won't make its warranty void. Some products will require you to pay the entire price using a single credit card in order to redeem its warranty. There's an easy workaround: simply use gift cards on items that you know won't stop working after a few months.
The Amazon Credit Card Can Be Used Immediately Upon Purchase
If the Amazon.ca Rewards Mastercard® didn't fall so short on some other matters, this might have been a pretty cool feature. Unlike other credit cards that you have to wait to arrive at your address in order to start using them, the Amazon.ca Rewards Mastercard® can be used just as you buy it online. The process usually takes less than a minute to complete, and you can start using it then and there!
Where The Amazon Credit Card Falls Short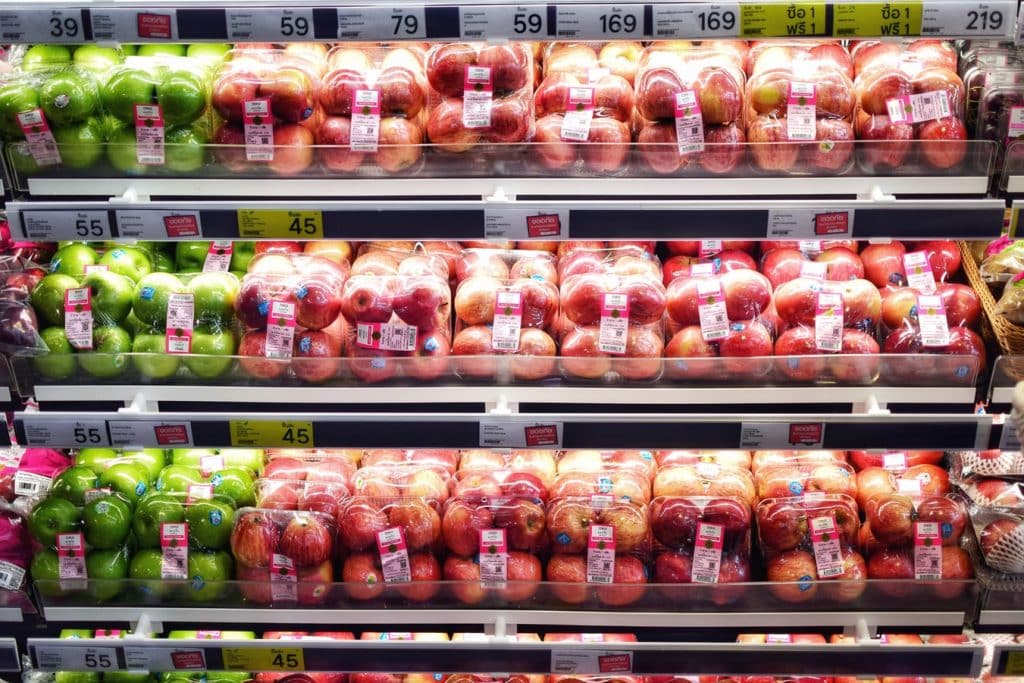 Amazon Prime Costs $119 A Year
Yes, this card doesn't have an annual fee, but to properly utilize it, you'll need a Prime subscription. This will cost you $119 every year. While it does come with many benefits, we doubt that anyone would want to spend so much money just so that they could reap the full advantages of a credit card like the Amazon.ca Rewards Mastercard. If you're someone who already has Amazon Prime, then the Amazon.ca Rewards Card could be considered a nice extra. Without that, this card loses almost all its value. You'll spend most of the welcome offer of $150 on your Prime Subscription purchase.
Foreign Transactions Come With A Fee
This is a pretty huge problem with this card, especially since some other credit cards offer a solution to it. The Amazon.ca Rewards Mastercard® offers nothing to help with the transaction fee, which is usually at 2.5%. Amazon Prime users will be able to negate it using the 2.5% cashback they receive on foreign purchases, which kind of cancels out the fee altogether. This basically means that there's no cashback on foreign transactions. People without a Prime subscription will literally be losing money if they buy from outside of Canada.
The old Chase Amazon Visa card had no foreign transaction fees, which is something that users sorely miss. If Amazon had decided to keep just that feature alone, this card might have floated.
Verdict – The Amazon Credit Card Isn't Worth Your Money
The Amazon.ca Rewards Mastercard® is a hit and a miss. That much is obvious from the 1.9/5 rating it has on Amazon's own website. It completely ignores any customer that doesn't have a Prime subscription. People using it will also find that other options, like the Amex Cobalt card, suit them better. The cashback on the Amazon Credit Card is relatively weak for eligible purchases made outside of Amazon.ca and Whole Foods. It leaves us wanting more. 
The only way that this card might be worthwhile for you is if you use it only for purchases on Amazon.ca and Whole Foods; and also have a Prime subscription. If you don't fit this description in its entirety, you'll be better off with another credit card. We'll simply have to wait for Amazon to release a credit card that truly appeals to its customer base. However, if you're interested in this particular card, feel free to apply below: