The Canadian Tire Triangle Mastercard is a strong no-fee credit card available to just about every Canadian, no matter their financial situation. With perks that include 4% cash back at Canadian Tire and other stores, plus 5¢ per liter savings on gas, this is a great card for anyone with a daily commute or regular shoppers at Canadian Tire.
However, the current offers on the American Express Cobalt Card hold even greater value than the Triangle Mastercard. With that in mind, we highly recommend the Amex Cobalt Card ahead of the Triangle Mastercard.
Basic Features of The Triangle Mastercard
Annual fee
$0
Annual Interest Rate
19.99 – 27.99%
depending on your income level
Foreign Transaction Fee
2.5%
Cash Advance Fee
$4 charged when a transaction is posted to your account
Yes, you read it right. The Triangle Mastercard has a $0 annual fee. However, there is a 2.5% foreign transaction fee, so you may want to leave this card at home if you're traveling to somewhere like Europe or Asia.
What Is Canadian Tire Money (CTM)?
Canadian Tire Money is the rewards currency for Canadian Tire. In the early days, CTM was made of physical paper notes, and was issued at a cashback rate of 0.4% of every purchase made at Canadian Tire stores. You could trade in the paper notes as cash for future purchases at Canadian Tire stores.
Today, CTM has gone paperless. Back in 2018, it was replaced with Triangle Rewards, and it's now known as electronic Canadian Tire Money (eCTM), but CTM and eCTM are exactly the same. Once you receive your Triangle Mastercard, your card gets linked with your CTM "e-money" account so that you can accumulate points in both places. 
If you don't have a Triangle Rewards Card, don't worry – every Triangle Mastercard holder is automatically enrolled in the Triangle Rewards program and can collect CTM. CTM also never expires: it stays with you, even if you don't use it, for as long as you like.
Our #1-Rated Card Of 2021
Earn up to 40,000 Aeroplan Miles (valued at $800 – $1,200) with the American Express Aeroplan Card, our #1-rated card in Canada.

Bonus: Includes Buddy Pass.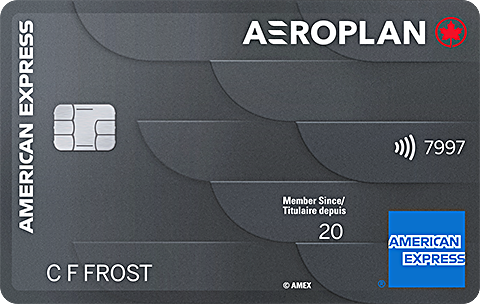 Your CTM can't be transferred to other rewards programs, and it can only be redeemed at Canadian Tire stores. If you can't find a way to use it yourself, you can choose to donate your CTM to charities or community groups instead.
Triangle Mastercard Benefits
The biggest benefit of the Triangle Mastercard is the cashback you receive in the form of Canadian Tire Money (CTM).
Benefit
Details
CTM Earn Rate on Purchases
• 4% at Canadian Tire & participating stores (see below) on the pre-tax purchase amount.
• 0.8% on purchases everywhere else.
CTM Earn Rate on Gas
• 5¢ back per litre on all fuel types at Canadian Tire Gas+ and Husky locations.
Equal Payment Plan
• 24-month financing with 0% interest on purchases above $150 at participating stores (see below).
No Receipt Returns
Return products without a receipt with ease at participating stores (see below).
Other Benefits
• Weekly bonuses
• Personalized offers
• Access to members-only events
Participating stores where you earn 4% CTM are:
Sport Chek
Atmosphere
Mark's Work Wearhouse
Sports Experts
Hockey Experts
Sports Rousseau
L'Entrepôt du Hockey
L'Équipeur
And obviously Canadian Tire!
With such a broad network of retailers where you earn CTM, the Triangle Mastercard's rewards system is perfect for athletes and outdoor enthusiasts.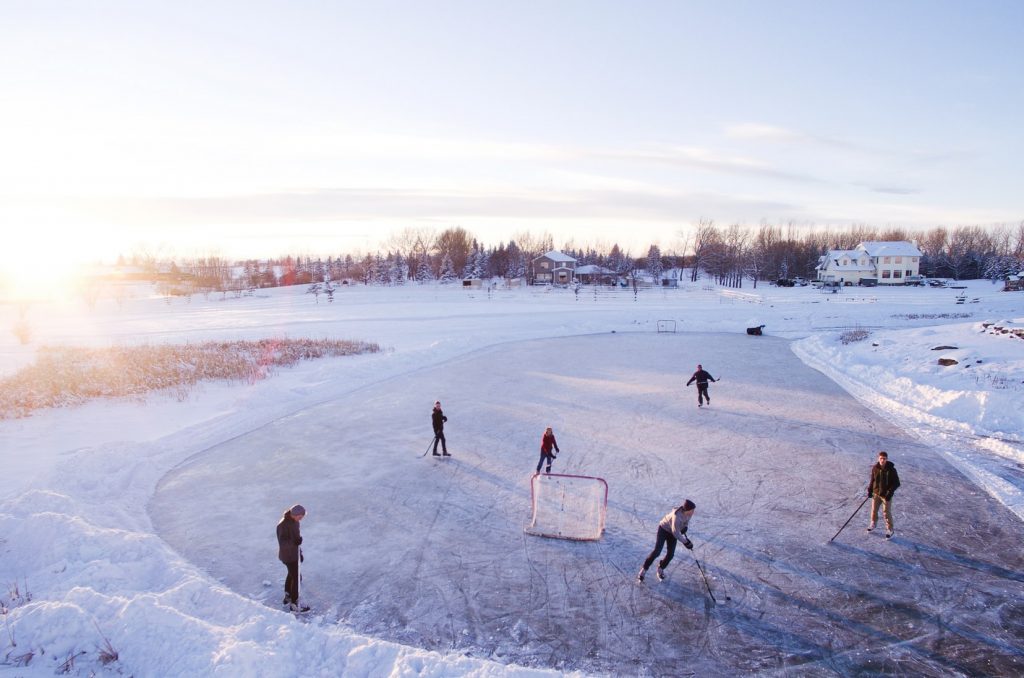 4% CTM At Participating Stores
The 4% CTM earned with the Triangle Mastercard only applies to the pre-tax purchase amount, not the total amount, which means that the cashback you'll receive will be less than 4%.
Here's how the math works out:
| | |
| --- | --- |
| Purchase Amount | $100 |
| CTM Earned | $4 |
| Average Sales Tax in Canada | 13% |
| Total Cost Including Tax | $113 |
| Real % of CTM Earned | 3.53% |
If your purchase costs $100, you'll earn $4 in CTM. And with an average sales tax of 13% in Canada, the total purchase comes to $113, which means the $4 in CTM you earn is 3.53% of the total purchase paid. Even though the real earn rate is 3.53%, not 4%, it's still nearly a 10x step up from the 0.4% cashback Canadian Tire used to offer.
5¢ Per Liter Savings On Gas
When you use your Triangle Mastercard at Canadian Tire Gas+ or Husky gas stations, you save an incredible 5¢ per liter on gas. As of late 2019, there are more than 300 Canadian Tire Gas+ and more than 500 Husky gas stations across Canada.
So with gas prices averaging around $1.22 for the second half of 2019, those 5¢ per litre savings are equivalent to another 4% savings on your spending.
0.8% CTM Everywhere Else
On top of earning 4% cash back on pre-tax purchases at Canadian Tire and participating stores AND 5¢ per liter savings on gas, you also earn 0.8% CTM on all other purchases on the Triangle Mastercard. This includes any travel purchases you make, bills you pay with your card, or anything else. There's no limit to the amount of CTM you can earn.
Other Ways To Earn CTM
On top of these earning rates, Canadian Tire offers CTM bonuses as well. They send exclusive e-mail offers to members with special discounts, and also make offers available in the Canadian Tire app.
Canadian Tire also puts on Triangle Rewards Days, a multi-day event where bonuses range from 10x-50x the CTM on your purchases at Canadian Tire and participating stores in addition to what you already earn.
Additional Perks Of The Triangle Mastercard
Equal Payment Plan
The Equal Payment Plan allows you to pay for purchases over a much longer period than the traditional 30-day payment period on credit cards. For purchases of $150 or more, you can pay across 24 monthly payments.
The Equal Payment Plan doesn't charge any interest, so as long as you pay your monthly bill, you won't pay a dime more than you would otherwise. To use the Equal Payment Plan in-store, simply ask the cashier for financing. To use the Equal Payment Plan online, select the Equal Payments option on the checkout page.
No Receipt Refund
As long as you used your Triangle Mastercard to pay for the purchase, no receipt is required to return an item. This is an extremely convenient benefit for those of us who aren't great at keeping track of all the paperwork in our lives. Of course, the CTM you earned on that purchase will automatically be deducted when you return the item.
Triangle Mastercard vs. American Express Cobalt Card
The Triangle Mastercard is a great card, but the American Express Cobalt Card is even better. That's partly because the Cobalt Card offers a 50,000 MR points welcome bonus—a welcome offer worth $1,000-$1,500—and partly due to the card's other features and benefits.
For example, you'll earn 1 MR point—which we value at 2-3 cents apiece—per dollar spent on all card purchases. This means you're essentially getting a 2-3% discount on everything you buy, or $20-30 in rewards for every $1,000 you spend.
Compare that with the 0.8% in CTM you get from the Triangle Mastercard, and the Cobalt Card is giving you 2-4x the rewards. So if you're looking for a low-fee card that gives you more than the Triangle Mastercard, the American Express Cobalt Card is the card for you.
How To Get A Triangle Mastercard
Getting a Triangle Mastercard is dead simple since Canadian Tire does not have strict requirements for approving applicants. There's no minimum annual income or minimum credit score to apply for the card, so if you want to save 5¢ per litre on gas and get all of the other benefits of the card, it could be a good card for you.
Is The Triangle Mastercard Worth It?
The Triangle Mastercard is a valuable card to have in your wallet, especially since there are no annual fees or costs involved. And since your CTM never expires, you can accumulate it for years before splurging on that new snowblower, bicycle, or thoughtful Christmas gift.
But now that the brand new Cobalt Card from American Express, which was just launched recently, is available, we highly recommend getting a Cobalt Card instead. It offers you far more bang for your buck than the Triangle Mastercard, and we're certain you'll be glad you applied.
Triangle Mastercard FAQs
What Is The Limit On A Triangle Mastercard?
The limit on your Triangle Mastercard depends on your credit score, your credit history, and any payment history you have with other Canadian Tire credit cards. You'll be informed of your limit when your card application is approved.
How Do I Increase My Credit Limit On My Triangle Mastercard?
To increase the limit on your Triangle Mastercard, you need to call CTFS toll-free at 1-800-459-6415. Their customer support agents will help you find a credit limit that makes sense for you.
Is Triangle Mastercard A Credit Card?
Yes, the Triangle Mastercard is a credit card, and it will be accepted everywhere that Mastercards are accepted. You will be approved for a certain credit limit when you apply for the card, and you can use the information above to increase your limit to a higher amount.
Is The Triangle Mastercard Easy To Get?
The Triangle Mastercard is easy to get, and you can do the entire application online in just a couple of minutes. You'll need to fill out your personal information like your name and address, as well as your social insurance number.
Just because the Triangle Mastercard is easy to apply for, though, doesn't mean it's the right card for you. Check out our current recommendation for the best no-fee credit card in Canada in the green box at the top of this post.