What Is The Best Crypto Arbitrage Bot?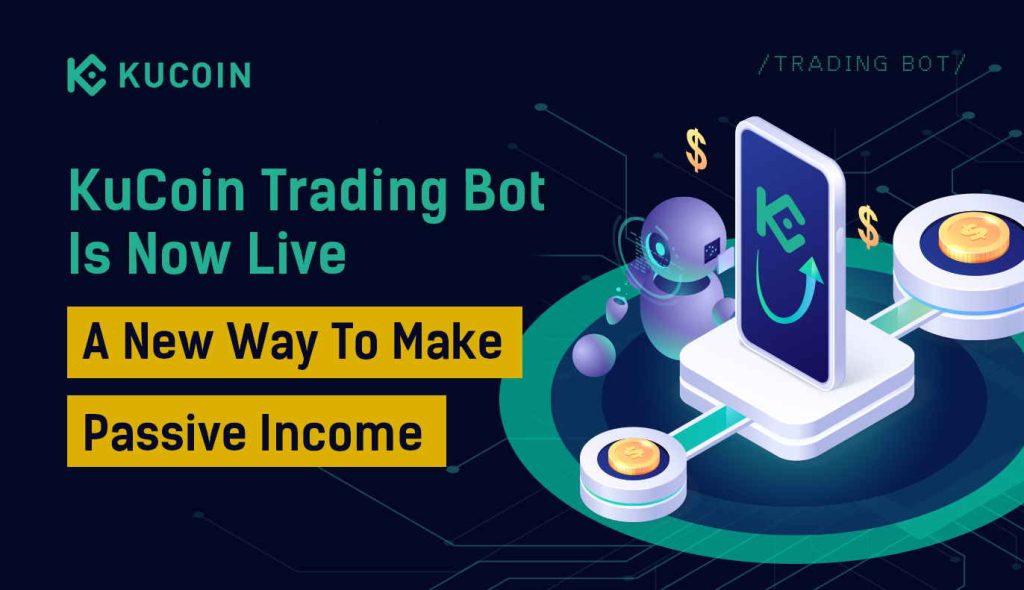 KuCoin is a cryptocurrency exchange that launched in Hong Kong in 2017 and claims to be the "People's Exchange." Their goal was to provide a straightforward and secure platform on which to buy and trade a variety of digital currencies to people all around the world.
Trading bots may purchase and sell your cryptocurrencies automatically, so you don't have to be online all the time to monitor the market, and they do so using a strategy that has been proven effective in other investments (known as dollar-cost averaging).
Features
Allows you to trade against a large range of pairs 24/7.
No installation is required, as the bot is hosted in the cloud.
Excellent customer support.
Intuitive design to set up bots.
Cost
Best For
Crypto traders looking for a comprehensive and user-friendly trading bot solution.
Pionex is a cryptocurrency exchange that was founded in 2019 and is currently headquartered in Singapore. The exchange is known for its focus on automated trading, and it's a great platform for crypto traders looking to learn how trading bots work, as the exchange is easy to use and has a plethora of tutorials on both automated trading and how to use each bot that the platform offers.
Currently, the exchange supports 16 different types of bots (including Arbitrage Bots, Grid Trading Bots, Copy Trading Bots, Social Tradings Bots, Martingale Bots, Spot-Futures Arbitrage Bots, Rebalancing Bots, DCA Bots, and more). Each bot will follow a different trading strategy, so not all of them will be ideal for arbitrage trading: on the flip side, some of these bots will be specifically designed for arbitrage trading as well, so you should take full advantage of these bots, especially considering that they're free to use.
Features
A wide array of supported bots (some of which include Arbitrage Bots, Copy Trading Bots, Martingale Bots, and more).
A wide array of supported cryptocurrencies (250+).
The platform's bots are free to use.
Has a mobile app.
Cost
Trading Bot Fee: None.
Trading Fee (Spot, Maker): 0.05%
Trading Fee (Spot, Taker): 0.05%
Best For
Crypto traders looking to learn how crypto automated crypto trading works.
Trality is a cloud-based automated crypto trading software that will benefit both beginners and experienced crypto-traders alike. For the more experienced crypto traders (and coders), you'll benefit from the Code Editor platform the most: you'll have plenty of indicators and procured financial data at your disposal, which will aid you in making your strategies more reliable and effective. You'll also be able to code these strategies effortlessly in the Python programming language, which is a big plus.
If you aren't as experienced or don't know too much about coding, however, you'll also have the Rule Builder platform available to you, which allows you to build crypto investing strategies through a more graphical user interface that lets you drag and drop automated scripts and pre-set algorithms. However, this version of the platform can be considered subpar when compared to the Code Editor, so keep that in mind when using this automated crypto trading tool.
Features
Has a Code Editor that allows you to code your own investment strategies.
Has a Rule Builder platform that is much easier to understand and use.
Has plenty of informative resources and videos to get acquainted with the platform.
It can be used for free (with some restrictions).
Cost
Pawn Plan: Free.
Knight Plan: €9.99/month.
Rook Plan: €39.99/month.
Queen Plan: €59.99/month.
Best For
Experienced crypto traders that also have some knowledge about coding.
3Commas is a cryptocurrency trading platform that focuses on automated trading and crypto trading bots. Currently, the platform has more than 30,000 users and more than $10 million in daily trading volume, making it a legitimate and trustworthy platform to use. It's also very intuitive, which makes it an ideal platform for crypto traders new to automated trading to get their feet wet.
With its Smart Trade interface, you'll be able to buy and sell different cryptocurrency pairs through a variety of different order types, such as limit orders, market orders, trailing buy and sell orders, take profit orders, and stop-loss orders. Additionally, you'll have access to 4 different bot types: dollar-cost averaging bots, GRID bots, Options bots, and HODL bots.
Features
Intuitive and easy to use.
Supports four different bot types (DCA bots, GRID bots, Options bots, and HODL bots).
Supports many different order types for crypto.
It can be combined with 22 different crypto exchanges.
Cost
Free Plan: Free.
Starter Plan: $14.50/month.
Advanced Plan: $24.50/month.
Pro Plan: $49.50/month.
Best For
Crypto traders who are new to automated cryptocurrency trading.
NapBots is a crypto arbitrage bot and platform that was originally founded in 2020. It's a platform that helps you with the crypto marketplace by making the most of arbitrage strategies produced by some of the best minds in crypto investing right now. You'll be able to choose from a wide variety of manual and automatic crypto trading strategies in order to automate your trading depending on the frequency of your trades.
The platform offers a cryptocurrency trading bot for every cup of tea out there, whether you're looking to rebalance your portfolio automatically or whether you prefer to do day trading. They also keep all of your assets on your exchange account, which means that hackers and thieves are not going to be able to access them.
Features
Has a Copy Trading feature.
Has a Multi-Account feature.
Exceptional customer support.
Has many educational resources to help you get acquainted with the platform.
Cost
Silver Plan: €19/month.
Gold Plan: €49/month.
Platinum Plan: €99/month.
Best For
Crypto traders of all skill levels that want to give automated trading a try.
Quadency is an online cryptocurrency platform, and its main focus is to help its users connect multiple exchange accounts together in one single interface, providing a seamless asset management solution for all cryptocurrency traders. The platform is designed for beginners, but seasoned crypto investors can also gain a lot of value from using the platform, as it leaves powerful cryptocurrency trading tools at their disposal.
Quadency's support for different trading bots is also quite vast. You'll have 11 different crypto bot types to choose from (including Grid Trader and RSI bots), and they all work on MACD indicators for maximum efficiency. Additionally, Quadency allows its users to code their bots themselves, allowing for a fair degree of customization within the app.
Features
A wide array of supported trading bot types (including Grid Trader and RSI bots).
A wide array of advanced trading tools and charting.
Has an intuitive user interface.
Supports a wide array of trading strategies.
Cost
Base Platform: Free.
Quadency Pro: $49.99/month.
Best For
Crypto traders looking for crypto trading bots with support for advanced technical analysis tools.
Cryptohopper is a crypto trading bot that was founded in Amsterdam in 2017. It offers a wide array of services, such as automated trading, cryptocurrency signals, risk-minimizing features, trading bot templates, and technical analysis.
With the Pioneer Plan, CryptoHopper is accessible for free; however, you may choose from a variety of plans, including the Explorer package ($19 per month), the Adventurer package ($49 per month), and the Hero or Pro Trader pack ($99 per month), all with different features and benefits compared to the Pioneer Plan.
Features
No commissions on top of monthly payments.
Grants access to cutting-edge research software.
Has a mobile app.
Advanced security features.
Cost
Pioneer Plan cost: Free.
Explorer Plan cost: $19 per month.
Adventurer Plan cost: $49 per month.
Hero/Pro Trader Plan cost: $99 per month.
Best For
Those who want to start trading quickly and easily without having to learn about technical analysis.
Coinrule is a web-based platform that connects crypto trading bots with 10+ of the largest crypto exchanges. It works by using APIs to automate trading, and some of the supported exchanges include Binance, Kraken, and Coinbase.
Coinrule offers 10,000+ premade strategies and rules, and you can customize your own; some of the most popular strategies are Ride the Trend, Buy the Dip, and Low volatility buy/sell. Other useful features are its Backtesting tools and Demo Environment, where you can try out strategies without risking real money.
Coinrule doesn't charge any trading fees; instead, like most trading bots, it offers users a monthly plan that ranges from $27.99 to $449.99. For the basic plan, it offers four rules and one connected exchange, and new users can claim a free 7-day trial of the basic plan. The Pro Plan has 100 rules and unlimited linked exchanges.
Features
Compatible with 10+ crypto exchanges.
150+ Premade rules.
10,000+ strategies to pick from.
Allows you to create custom rules.
Cost
Trading Fees: None.
Basic Starter Plan (4 rules, 1 connected exchange): Free.
Hobbyist Plan (14 rules, 2 connected exchanges ): $27.99/month.
Trader Plan (30 rules, 3 connected exchanges): $59.99/month.
Pro Plan (100 rules, unlimited exchanges): $449.99/month.
Best For
New investors looking to choose from over 10,000 strategies and experienced investors looking for a test environment and high compatibility with crypto exchanges.
What To Look For In A Crypto Arbitrage Bot
These are the factors we considered when curating this list of the best cryptocurrency arbitrage bots.
Security: If you want to be safe during crypto bot trading, look for a bot that allows you to generate unique API keys for every exchange you use. You may also add security by turning off withdrawal permissions before handing out your API keys.
Supported Exchanges: When a crypto arbitrage bot can access numerous exchanges, you'll have a greater variety of alternatives across the major cryptocurrency platforms.
Price: In the realm of bot selection, price is critical. The arbitrage bot should be affordable. More significantly, the crypto arbitrage bot should demonstrate what you're getting for what you pay.
Ease of Use: Some of these crypto arbitrage bots are simple to use, while others offer more sophisticated technologies that need technical knowledge. Some easy-to-use bots allow for bot creation and customization through coding, but they also provide choices for people without programming abilities.
Community: Is there a large and active community behind the arbitrage bot you're considering? An active community is a beneficial one that can assist you with issues and concerns during your cryptocurrency arbitrage trading career. Telegram, Twitter, and Facebook are popular places for bot community members to connect and talk about everything crypto trading bots.
Related: Even though it's not the case with exchanges like Shakepay, Newton and Wealthsimple Crypto,
In Summary
When choosing the best-automated trading bots for crypto arbitrage trading, it is important to consider your individual needs and objectives. Each bot has its own set of features, costs, and benefits that may or may not be a good fit for you. In this post, we've gone over the three best crypto arbitrage bots to help you make an informed decision on which one to use.
KuCoin's Trading Bot would be the best choice for those who want a comprehensive and user-friendly trading bot solution. Considering the low monthly cost and impressive features, we can't find any reason not to recommend KuCoin's Trading Bot as the best crypto arbitrage bot to use right now.
Alternatively, if you're looking for a safe, secure way to start investing in crypto, I highly recommend VirgoCX, my #1-ranked cryptocurrency exchange. VirgoCX is the most secure crypto platform today; it charges zero trading fees and is an excellent platform I strongly recommend.
Best Crypto Arbitrage Bots FAQs
What Is Crypto Arbitrage?
Cryptocurrency arbitrage is the practice of buying cryptocurrencies on one exchange and selling them on another to make a profit. The objective of the arbitrage strategy is to earn money by exploiting the differences in crypto coin value between two exchanges. For example, you may find a cheap coin in CoinSmart, Bitbuy or VirgoCX that sells for a higher price on Wealthsmiple Crypto or Shakepay Newton, so you'll buy that crypto in the first exchange, pass the coins to your wallet, and sell them on the second.
This is a simple approach to trading cryptocurrencies when compared to other methods that need technical analysis, so it's an ideal strategy to use if you're a beginner in the world of cryptocurrency investing. Also, considering just how volatile cryptocurrencies are overall, using this strategy is a great way to mitigate some of the risks involved with the cryptocurrency market, making it one of the greatest trading strategies to use right now.
Is Crypto Arbitrage Trading Risk-Free?
Unfortunately, crypto arbitrage is not entirely risk-free, and you'll need to be aware of several risks that are involved with crypto arbitrage strategies, just like any other trading technique. Slippage and price movement would be the main hazards to worry about here.
Slippage begins the instant you begin your trade and continues until the end. It refers to how much the price of the digital asset has changed since you began trading. Every penny counts in the cryptocurrency trading market, even if it appears to be a small sum. When you're performing crypto arbitrage, keep in mind that you'll be trading with extremely tiny margins.
The price movement of digital assets is considered to be highly volatile. It may be a double-edged sword in this instance. While arbitrage has plenty of potential for making money, you can also lose everything very quickly.
Do Crypto Arbitrage Bots Work?
Yes, crypto arbitrage bots work, and they work very well. Bots can react much faster than humans in terms of spotting changes in crypto prices between exchanges, and crypto trading bots are only continuing to get faster and better over time.
Are Crypto Bots Profitable?
Yes, crypto bots can be very profitable, though they aren't always. You'll need to do your fair share of learning how these bots work before you can maximize your earnings. Most of the platforms mentioned above have plenty of educational resources available to help you through that learning process.
How Much Can You Earn With Crypto Arbitrage?
The amount of money you can earn with crypto arbitrage largely depends on your investment strategy, whether or not you're using automatic trading bots and how many markets you're trading on at once. If you're good, though, crypto arbitrage can be very profitable, and you can make $1,000 per week or more.
Is Using A Crypto Arbitrage Bot Legal?
The cryptocurrency world is largely unregulated, and each nation has its own rules and laws around crypto. As a result, employing a cryptocurrency arbitrage bot to execute your transactions is not technically illegal unless the jurisdiction you're operating in has explicitly deemed it so.
To protect yourself, though, we suggest that you invest in high-quality arbitrage software, given that if something goes wrong at the end of the day, it will be you (and your earnings) who suffer.