Here's something you may not realize: the cryptocurrency exchange you choose matters. Your choice will impact how profitable your trades are, how easily you can buy and sell coins, and whether you can use it in Bahamas at all.
Fortunately, I've been investing in crypto for more than 9 years, and I frequently update my list of the top platforms below. So if you're looking for a safe and secure crypto exchange that's easy to use, supports the Bahamian dollar, and is compatible with the biggest financial institutions in Bahamas, you've come to the right place.
Here are my top picks for the best crypto exchanges Bahamas has to offer.
Best Leverage

Trading fees: 0%
Security: 10/10
Customer support: Excellent

Easy to use & ultra-secure.
Pepperstone is an Australian brokerage and CFD trading platform licensed and regulated by the Australian Securities and Investments Commission (ASIC), the FCA in the UK, and the DFSA in the United Arab Emirates. With direct access to CFDs on indices and cryptocurrencies, ETFs, stocks, and forex, Pepperstone is an all-in-one investing platform used by crypto traders worldwide.
I appreciate Pepperstone for its low trading commissions, tight spreads, and extensive offering of assets to invest in. Experienced investors can trade with 10x leverage (depending on jurisdiction and experience), which is available on most crypto assets.
Pepperstone doesn't charge any deposit or withdrawal fees, and spreads range from just 0.0 to 1.2 pips depending on the underlying crypto asset. The Pepperstone app is rated 4.3/5 on Android and 4.0/5 on iOS, with customer support available 24/7 via telephone or email to answer all your questions.
Features
Zero trading commissions
Tight spreads (around 0.0 – 1.2 pips)
24/7 customer support via phone and email
Up to 10x leverage (depending on jurisdiction) on most crypto assets
Access to TradingView's advanced charting tools
Supports 20+ crypto CFDs
Free deposits and withdrawals
Cost
Spread: From 0.0 – 1.2 pips
Trading Fees: Low
Deposit Fees: Free
Withdrawal Fees: Free
Best For
Experienced investors looking for low fees and access to charting tools.
Note: US & Canadian investors cannot use Pepperstone.
Best For Altcoins

Trading fees: 0.4%
Security: 95% cold storage
Signup bonus: $10

Trade with 10x leverage.
Crypto.com is a major global player that brings a mature, proven exchange to experienced crypto investors. It supports 100+ cryptocurrencies, making it an ideal fit for anyone looking to invest in undiscovered altcoins before the masses.
Crypto.com offers some unique features that no other cryptocurrency exchanges can match. Users can trade options and futures contracts, earn interest by staking their coins, and make trades with up to 10x leverage when they feel particularly confident in a coin.
Crypto.com also has invested an enormous amount of money into its platform security, which makes trading with them extremely safe. The exchange is lightning quick (prices update dozens of times per second), which gives day traders an upper hand over the rest of the market.
Overall, Crypto.com is a solid exchange for investors looking to cash in on brand new altcoins.
Features
Average trading fees (0.4%)
Supports 100+ cryptocurrencies
Allows up to 10x leverage
Trade crypto derivatives (futures and options contracts)
Earn daily interest by staking your coins
Purchase newly-listed coins at up to 50% off
Free deposits from all cryptocurrencies
Cost
Account Opening: Free
Trading Fees: 0.4%
Best For
Investors looking to buy altcoins and other new crypto assets before they go mainstream.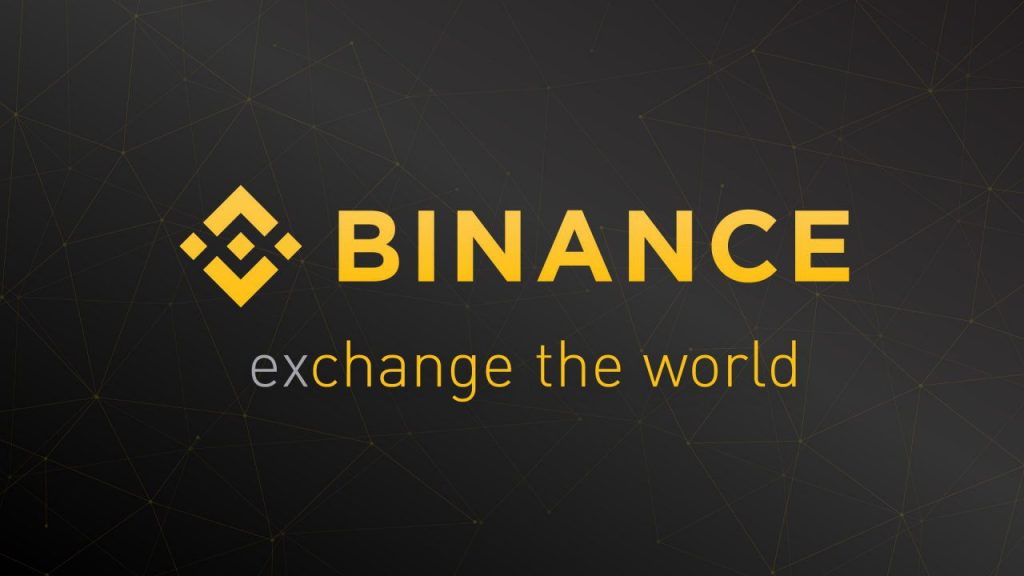 Binance is an international cryptocurrency exchange that currently serves as the world's largest crypto trading platform by volume of daily trading. It began operations in 2017 and is now headquartered in the Cayman Islands.
Binance was founded in Hong Kong but later moved its headquarters overseas due to increased government intervention in cryptocurrencies. It has several notable characteristics, including powerful charting tools and access to the Binance Earn feature, as well as a Binance Visa Card.
Features
The largest array of supported cryptocurrencies (300+)
Wide array of supported fiat currencies (50+)
Binance Earn feature
Binance Visa Card
Advanced charting tools
Earn lower fees by using the exchange's native currency (Binance Coin)
Cost
Crypto deposit fees: Free
Fiat deposit fees: From 0% to 3.5%
Crypto withdrawal fees: From 0% to 2,5%
Taker fees: From 0.04 to 0.1%
Maker fees: From 0.02 to 0.1%
Futures trading maker fees: 0.02%
Futures trading taker fees: 0.04%
Instant buy/sell trade fees: 0.5%
Debit/credit card purchases: 4.5%
Best For
International cryptocurrency investors that are interested in investing in rare or relatively unknown altcoins.

Bitstamp is one of the largest and oldest crypto exchanges in the world; it is geared towards experienced traders and it has over 4 million active users worldwide. It offers competitively low fees ranging from 0.1% to 0.5%, and it offers many payment options; you can use credit or debit cards and SEPA transfers.
Bitstamp is partnered with large financial institutions like Swissquote, Chicago Mercantile Exchange and Crédit Agricole. Bitstamp fully insures your assets and keeps them safe offline – in cold storage. Bitstamp provides both hot and cold storage.
New Bistamp users receive a $20 bonus after funding their account, and you can immediately use it to buy any of the 53 cryptocurrencies available.
Features
Extremely low trading fees (0.1%-0.5%)
Buy crypto with fiat currency, credit cards or bank transfers
24/7 customer support available via phone, live chat or email
Instant account verification
Supports 53 of the largest cryptocurrencies
Access to a crypto wallet
Hot and cold wallet storage
Cost
Account Opening: Free
Credit Card Purchases: 5%
Debit Card Withdrawal: Flat $10 (USD)
SEPA Fees: €0 for deposits, €3 for withdrawals
Trading Fees: From 0.5% to 0.1% (0.5% for trades below $10,000)
International Wire Transfer: 0.05% for deposits, 0.1% for withdrawals
Signup Bonus
$20 bonus when you sign up using this link.
Best For
Experienced investors looking for professional investing tools and data.
Paxful is a New York-based cryptocurrency exchange that was first launched in 2015. Founders Ray Youssef and Artur Schaback had in mind an exchange that could bridge the gap and make crypto available for all kinds of investors. As of 2022 Paxful has over 6 million active users all around the world.
Paxful supports over 350 payment methods, making it one of the most accessible exchanges out there, and one of the top exchanges in the Southeast Asia region. Its biggest limitation is that it only supports 3 cryptocurrencies, BTC, ETH and USDT, but it makes up for it with very high liquidity and low fees.
For new investors, Paxful offers a learning platform called Paxful University, where beginners can learn all about crypto. For experienced investors, there's a news section detailing all the major changes in the crypto market. All trades in Paxful are secured using an Escrow protocol.
Features
Supports 3 cryptocurrencies
350+ payment methods supported
Paxful University, a learning platform
All trades secured with Escrow Protocol
Over 6 million users
Paxful Wallet, free crypto wallet
Cost
Selling Fees: 0.5%
Buying Fees: Free
Crypto Conversion Fee: 0.5%
Deposit Fees (Bank Transfer): 0.5%
Deposit Fees (Credit/Debit Cards): 1%
Withdrawal Fees (Crypto): Depends on the crypto (0.0004 BTC for Bitcoin)
Signup Bonus
60% rebates and commissions when you sign up using this link.
Best For
Investors looking for a high-liquidity exchange to trade BTC, ETH, or USDT.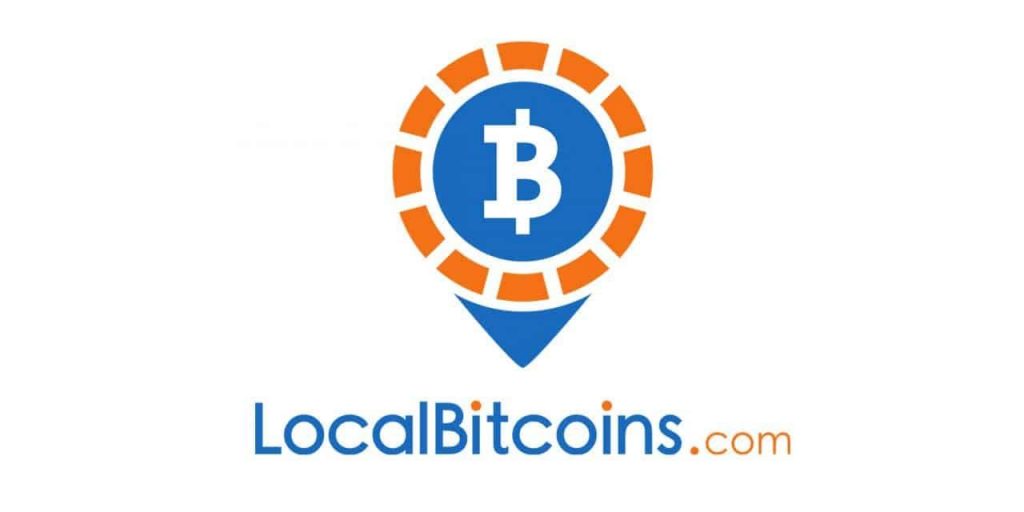 LocalBitcoins takes a different approach than most of the others on this list: rather than trading with the broader market, you actually buy and sell with individual traders. It's earned a loyal user base for its overall ease of use, and it's one of the oldest cryptocurrency marketplaces around today.
The main reason I like LocalBitcoins, though, is for its low barrier to entry. Since you're trading with other people, not with LocalBitcoins itself, it's easy to get your account verified and start making trades.
LocalBitcoins users do need to proceed with caution, though; it's possible to get scammed by other users on the site, especially when selling Bitcoin for cash. One common scam, for example, is a buyer who pays you via PayPal and then files a PayPal dispute once they've received your Bitcoin. Other payment methods (eg. INTERAC transfer and bank wires) are much more secure, but still, be careful. If it seems too good to be true on LocalBitcoins, it probably is.
Features
Easy to use
Very easy to start trading
Low transaction fees
Deposit Australian dollars via bank transfer, INTERAC, Moneygram, Wise, PayPal, ATM deposit, and more
Fees
Trading fees: 0.00006 BTC flat fee per transaction
Depositing funds: Free
Withdrawing funds: Free
Best For
Investors looking to trade Bitcoin quickly and easily.
Founded in 2014, Bity is a Switzerland-based crypto exchange; its primary goal is to make crypto accessible to everybody, with little to no restrictions. To sign up with Bity you don't have to complete an ID verification, just with your phone number you can start trading.
Bity is regulated by the Swiss Regulatory Authority and is in compliance with Anti-Money Laundering regulations (AML) and is regularly audited by the KPMG. Trading fees start at 3% and through the Bity Dashboard, you can keep track of your history of transactions – all in one place.
As a new Bity user, you will receive a $40 bonus upon completing your first trades. Bity currently supports fiat money-to-crypto for both BTC and ETH. Bity is a great choice if you're looking to buy your first crypto with fiat money; you can then transfer to exchanges with more coin offerings.
Features
Extremely low trading fees
Bity Dashboard, keep track of all your transactions in one place
Quick transactions, you can store your IBAN and crypto addresses
ID verification not required to trade
Create your own API tokens
Customer support available through chat
Fiat money to Crypto
Crypto to Fiat money
AML compliant
Cost
Account Opening: €10
Selling Fees: From 3% to 8%
Purchasing Fees: From 3% to 8%
Deposit Fees: Depends on the currency
Bank Wire Withdrawal: Depends on the currency
Signup Bonus
$40 bonus when you sign up using this link.
Best For
Investors looking to invest in Bitcoin (BTC) or Ether (ETH) using fiat money.
What To Look For In A Great Bahamian Crypto Exchange
I consider many different factors in my search for the best Bahamian crypto exchange. Here are just a few of the more prominent ones:
Supported coins: The best Bahamian crypto exchanges support a wide variety of coins—at least 20 or 30—including all the major coins like Bitcoin, Ethereum, and Dogecoin. Platforms that add new coins regularly tend to be more customer-focused overall, making this a strong indicator of a forward-thinking exchange.
User interface: Choosing a platform with an easy-to-use trading interface is important, especially for beginners. If you're a seasoned crypto investor, you'll also want to look out for exchanges that offer more advanced features like advanced order types and transaction exports for tax purposes.
Fees: All crypto exchanges charge fees (both in the form of trading commissions and bid-ask spreads), and they can vary by a wide margin. I've specifically chosen low-fee platforms here to help you maximize your profits.
Regulation: It's much safer to trade with a well-regulated exchange than an unregulated one, especially when markets aren't moving in your favor. Depositors' insurance is another safeguard offered by some exchanges, which keeps your assets safe even if the platform itself faces liquidity issues.
Deposit & withdrawal options: The exchange you choose should offer a variety of payment methods (bank transfers, debit/credit cards, PayPal, etc.) to ensure you can easily transfer funds in and out of your account. The more options you have, the better.
Security: Look for an exchange that strictly enforces multiple layers of security, such as two-factor authentication and at least 95% cold storage. Additional security measures like daily offsite backups, third-party security audits, and email confirmations on transactions make your account even more secure.
Customer support: The best crypto exchanges pride themselves on having well-trained, responsive support teams who can help users through any problems that come up. I pay particular attention to the channels each exchange offers support through, response times, the thoroughness and helpfulness of their responses, and user feedback on the customer support they've received.
In Summary
Choosing the best cryptocurrency exchange in Bahamas isn't easy, given all the options out there and the different features each of them offers. As an avid crypto investor myself, I diligently keep up with the movements of the top exchanges in Bahamas, and have made my selections below based on years of research and personal experience.
Pepperstone is the favorite among knowledgeable Bahamian crypto investors, both for its high level of security and for its ease of use. Pepperstone's fees are also extremely low, so if you're looking for a secure, cost-effective way to buy and sell crypto in Bahamas, I can't recommend Pepperstone highly enough.
Best Crypto Exchange Bahamas FAQs
Which Bahamian crypto exchange has the lowest fees?
The Bahamian crypto exchange with the lowest fees is generally Pepperstone, depending on the specific crypto assets you're trading. In most cases, Pepperstone will be the cheapest option.
What's the best crypto wallet in Bahamas?
The best crypto wallet is the Ledger Nano S hardware wallet. It is the best way to keep your private keys secure and, more importantly, offline. All Ledger wallets are certified by the French National Agency of Security and are among the safest and most cost-efficient wallets out there, and they support 1,200+ crypto assets, coins, and tokens.
What's the best altcoin exchange in Bahamas?
The best altcoin exchange in Bahamas is one of Pepperstone or Crypto.com. All of them support a wide variety of cryptocurrencies and regularly add more of the altcoins Bahamian investors are looking for.
What is the safest crypto wallet in Bahamas?
The Ledger Nano S is the safest wallet available today. All Ledger wallets far exceed industry standards for security: they use tamper-resistant Certified Secure Element (SE) with Common Criteria (CC) EAL5+ chips on their nanodevices, which means your private key stays on the secure chip. It also has a proprietary operating system called Blockchain Open Ledger Operating System (BOLOS) that's successfully undergone audits from the French National Agency of Security, many other government agencies, as well as regular audits from independent security organizations. 
What's the safest crypto exchange in Bahamas?
The safest cryptocurrency exchange in Bahamas is Pepperstone. They strictly enforce bank-level security protocols, run on servers in secure locations around the world, and undergo frequent financial and security audits to ensure all of their users' assets are completely safe. They also have some of the lowest fees of any platform in Bahamas and are known for being a reputable, trustworthy exchange.
How Can I Sell Bitcoin In Bahamas?
There are several different ways to sell Bitcoin in Bahamas, though the easiest is to sell it directly from the crypto wallet or exchange that you're holding it on. Remember to be cautious whenever you transfer coins between wallets, since blockchain transactions are irreversible.
What crypto exchange is best for beginners in Bahamas?
The best crypto exchange for beginners in Bahamas is generally Pepperstone. Both are ideal for beginners because they verify accounts instantly, have easy-to-use trading platforms, and provide great customer support in case you need any help along the way.
Is cryptocurrency legal in Bahamas?
Yes, cryptocurrency is legal in Bahamas, and you can buy, sell and use crypto without breaking the law. However, cryptocurrency is not currently considered legal tender in Bahamas, which means the Bahamian government and Bahamian businesses are not legally obligated to accept it as payment for goods and services.
What's the best crypto app in Bahamas?
The best crypto app in Bahamas is Pepperstone. Its mobile app is very easy to use, has a nice, modern interface, and has very good ratings and reviews on both the Apple App Store and the Google Play Store. If you live in a country like Bahrain or Azerbaijan instead, you'll have to double-check to ensure you can get the Pepperstone app in your local app store.
What is the best crypto exchange for day trading in Bahamas?
The best crypto exchange for day trading in Bahamas is Pepperstone, since it has low trading fees, tight spreads, and its prices update multiple times per second, giving day traders an upper hand over the rest of the market.
Can the Bahamian government track cryptocurrency?
Yes, Bahamian tax authorities can track cryptocurrency trades and transactions—and not only when your digital assets interact with real-world institutions like banks. Some exchanges in Bahamas are required by law to provide the government with information about their users' transactions, including purchase price, purchase date, sale value, and all associated KYC data. If your tax returns don't match the data the government receives from these exchanges, you may receive a fine.