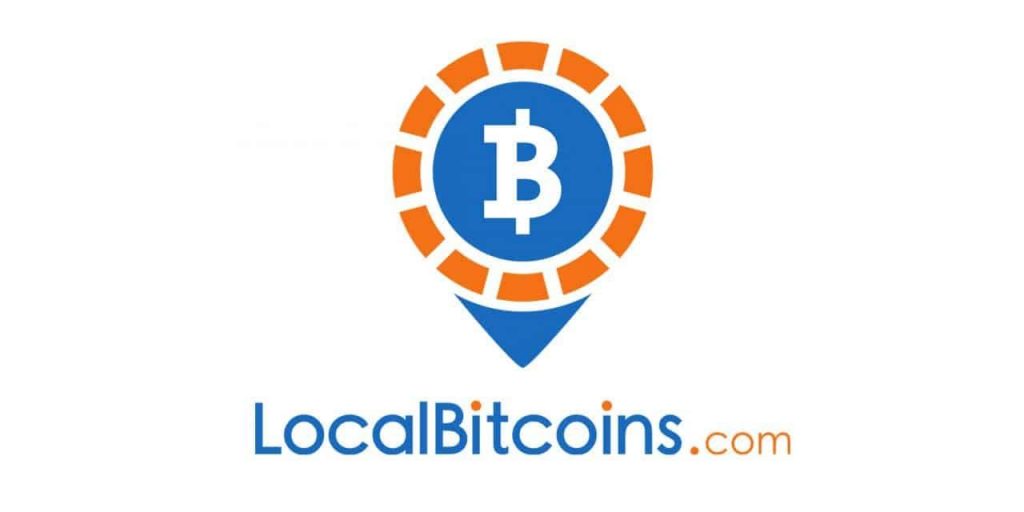 LocalBitcoins takes a different approach than most of the others on this list: rather than trading with the broader market, you actually buy and sell with individual traders. It's earned a loyal user base for its overall ease of use, and it's one of the oldest cryptocurrency marketplaces around today.
The main reason I like LocalBitcoins, though, is for its low barrier to entry. Since you're trading with other people, not with LocalBitcoins itself, it's easy to get your account verified and start making trades.
LocalBitcoins users do need to proceed with caution, though; it's possible to get scammed by other users on the site, especially when selling Bitcoin for cash. One common scam, for example, is a buyer who pays you via PayPal and then files a PayPal dispute once they've received your Bitcoin. Other payment methods (eg. INTERAC transfer and bank wires) are much more secure, but still, be careful. If it seems too good to be true on LocalBitcoins, it probably is.
Features
Easy to use
Very easy to start trading
Low transaction fees
Deposit Nigerian nairas via bank transfer, INTERAC, Moneygram, Wise, PayPal, ATM deposit, and more
Helpful customer support
Fees
Trading fees: 0.00006 BTC (~$4 CAD) flat fee per transaction
Depositing funds: Free
Withdrawing funds: Free
Best For
Investors looking to buy and sell Bitcoin quickly and easily.
Luno is a fiat-to-crypto currency exchange that provides services in Nigeria, South Africa, Singapore, Malaysia, the United Kingdom, and 35 other European nations.
Luno is Nigeria's most popular cryptocurrency exchange. This platform, like Coinbase, includes both a crypto exchange and a Bitcoin and Ethereum wallet system.
Luno's user interface is one of the most simple to understand, and connecting your bank account for instant transactions such as withdrawal and deposit is also pretty easy to do.
Features
Instant withdrawals and payments
Easy to understand user interface
Very low fees
Has an explore section so that you can learn more about crypto
Allows you to set up price alerts
Has a mobile app
Cost
Maker-taker fees: 0% to 0.1%
Best For
Beginner crypto investors or those looking to buy and sell Bitcoin and Ethereum quickly.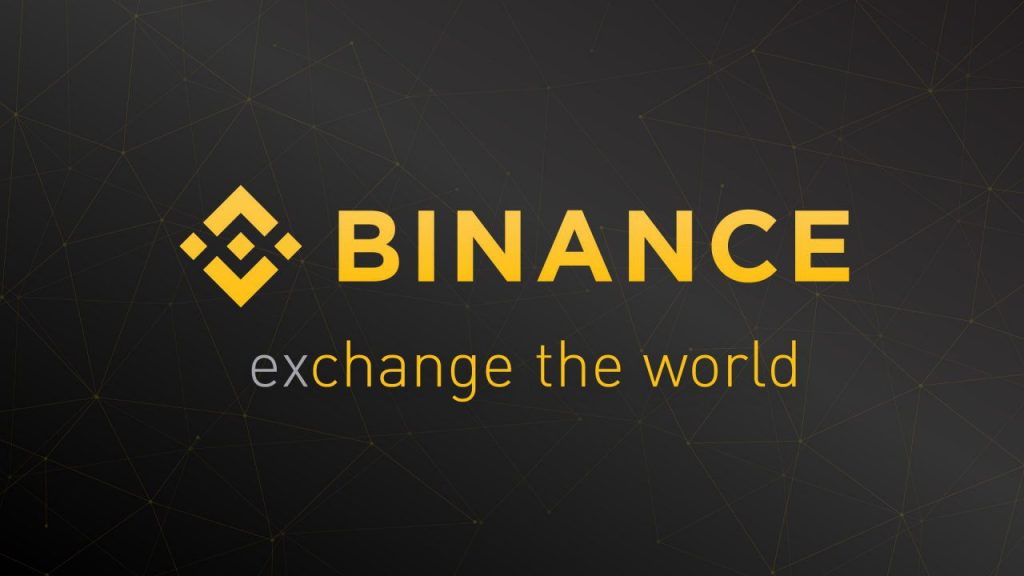 Binance is an international cryptocurrency exchange that currently serves as the world's largest crypto trading platform by volume of daily trading. It began operations in 2017 and is now headquartered in the Cayman Islands.
Binance was founded in Hong Kong but later moved its headquarters overseas due to increased government intervention in cryptocurrencies. It has several notable characteristics, including powerful charting tools and access to the Binance Earn feature, as well as a Binance Visa Card.
Features
The largest array of supported cryptocurrencies (300+)
Wide array of supported fiat currencies (50+)
Binance Earn feature
Binance Visa Card
Advanced charting tools
Earn lower fees by using the exchange's native currency (Binance Coin)
Cost
Crypto deposit fees: Free
Fiat deposit fees: From 0% to 3.5%
Crypto withdrawal fees: From 0% to 2,5%
Taker fees: From 0.04 to 0.1%
Maker fees: From 0.02 to 0.1%
Futures trading maker fees: 0.02%
Futures trading taker fees: 0.04%
Instant buy/sell trade fees: 0.5%
Debit/credit card purchases: 4.5%
Best For
International cryptocurrency investors that are interested in investing in rare or relatively unknown altcoins.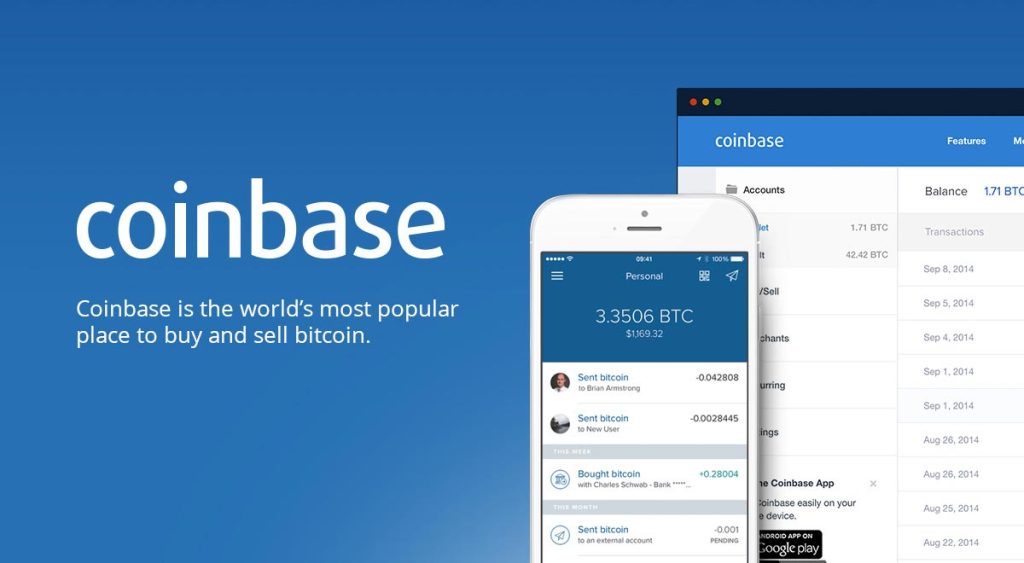 Coinbase is an American cryptocurrency exchange that was originally founded in 2012. It's based in San Francisco and it's one of the oldest cryptocurrency exchanges in the world. It's also the second-largest crypto exchange in the world, the first being Binance.
It was designed to be one of the easiest places to buy, sell, and trade cryptocurrency, and it serves retail investors, businesses, and institutions alike. Originally, it only supported Bitcoin, but it now supports a wider array of digital assets.
Features
A wide arrange of supported cryptocurrencies (100+)
Coinbase Pro, the premium service of the platform
Coinbase Earn, a bundle of learning resources and tools ideal for beginners
Coinbase Wallet app that allows you to store your cryptocurrencies safely
98% cold storage policy to keep your funds secure
Insurance for hacked funds
Cost
Bank account fee: 1.49%
Debit or credit card fee: 3.99%
Coinbase USD Wallet fee: 1.49%
Credit transaction fee: 2%
ACH transfer fee: Free
Bid-ask spread: 0.5% (Can vary)
Best For
Crypto investors looking for learning resources on crypto and a wide array of supported cryptocurrencies.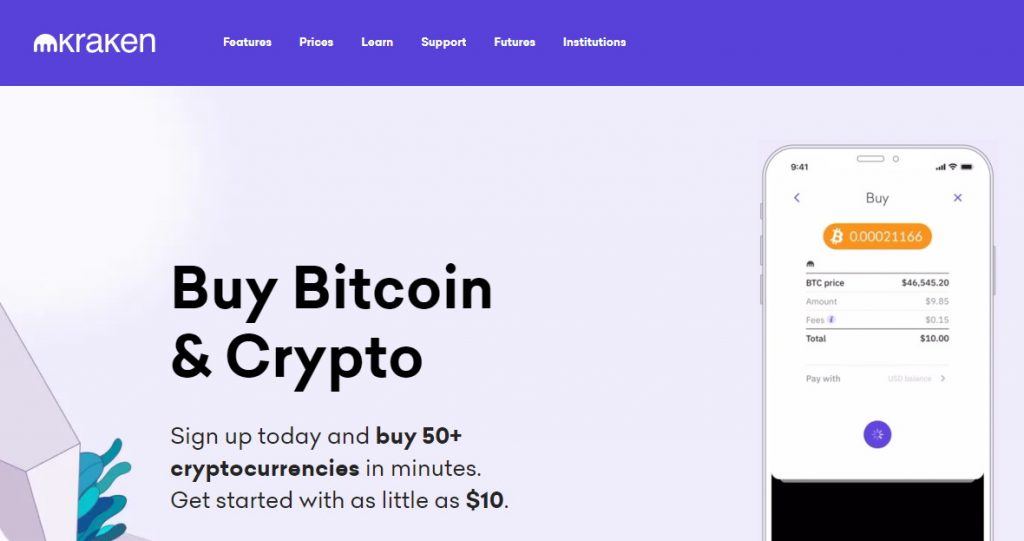 Kraken is a cryptocurrency exchange and bank originally founded in 2011. It's located in the United States (specifically San Francisco), and it enables you to trade fiat currencies like NGN or USD for cryptocurrencies and vice-versa. It also allows you to trade one type of cryptocurrency for another.
The exchange provides price data for digital assets to the Bloomberg Terminal, and as of December 2021, Kraken is accessible in 48 US states and 176 different countries, making it one of the more global exchanges around today.
Features
Very wide range of supported crypto (90+)
Simple and intuitive user interface
Kraken Crypto Watch feature that allows you to keep track of the crypto market
A plethora of information and educational resources on crypto for its users
24/7 customer support through a variety of methods
Cost
Trading fees: Between 0% and 0.26% per trade
Crypto credit card purchases: 3.75% + €0.25
ACH crypto purchases: 1.5%
Best For
Cryptocurrency investors looking for an exchange with a wide array of supported altcoins and stablecoins.
Quidax is an African cryptocurrency exchange that allows clients to exchange their local currency for cryptocurrency. It was founded in 2022, with headquarters in Lagos, Nigeria.
In Nigeria, this exchange platform supports Bitcoin, Ethereum, XRP, Litecoin, and Tether. It also allows you to purchase/sell Bitcoin and other cryptocurrencies quickly using its Instant Buy/Sell option or through its order book exchange.
Features
Intuitive user interface
Comes with an order book
Has good liquidity and trading volume
Grants access to trade charts
Has a mobile app
Transactions are instant
Cost
Bank transfer fees: N150
Card deposit fees (via Rave): 1.4% (For a maximum of N2,000)
Bank deposit fees (via Rave): Free (N500,000 and above)
USSD deposit fees (via Rave): 1.4% (Max N2,000)
Best For
Beginner crypto investors or those looking to buy and sell a variety of cryptocurrencies.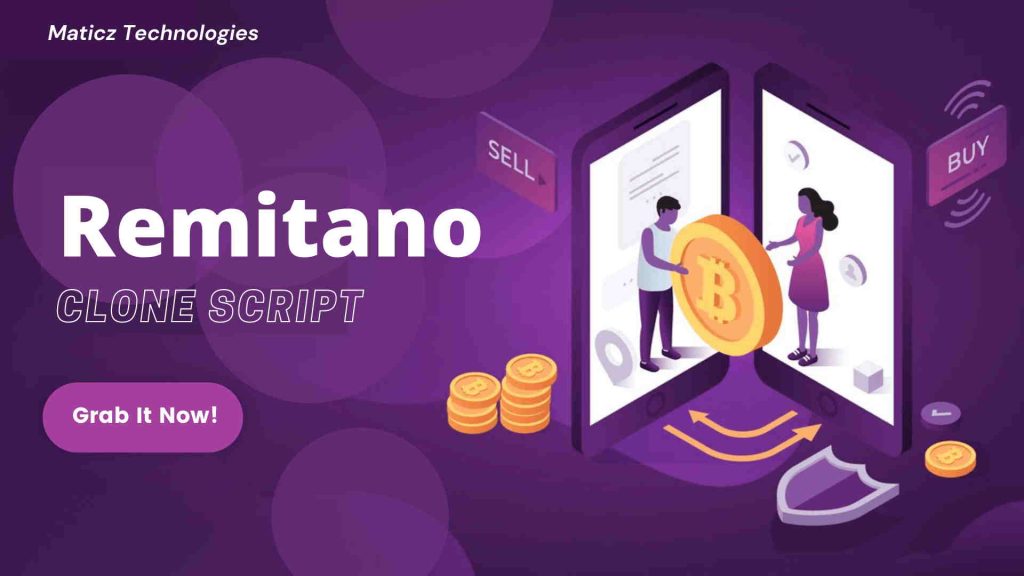 Remitano is an online peer-to-peer escrow marketplace that makes purchasing and selling cryptocurrencies easy. The cryptocurrency trading platform is built to allow customers to buy and sell crypto in both fiat currencies and other digital tokens.
The Remitano platform allows consumers to interact with other crypto traders in a secure environment. Remitano has a global presence and serves clients from more than 30 countries, including Malaysia, Nigeria, Vietnam, and several others.
Features
User-friendly crypto exchange
Competitive withdrawal fees
0% deposit fees
24/7 customer support
Allows you to margin trade
Has global support
Cost
Best For
Crypto traders who want to buy and sell digital tokens in a safe and secure environment.
What To Look For In The Best Crypto Exchanges In Nigeria
There are several things to consider while choosing the best cryptocurrency exchange in Nigeria. Some of these factors can be:
Supported coins: Different exchanges support different cryptocurrencies, so make sure the exchange you choose supports the coins you want to trade, as a bare minimum.
User interface: A user-friendly interface is key, as it makes trading easier and faster. However, if you're a more experienced trader, you may prefer exchanges with more complex interfaces that offer more options.
Fees: All exchanges have different fees, so it's important to compare and find the best one that suits your needs. Generally, lower fees mean better value for your investments, while higher fees eat into your profits.
Regulation: Some cryptocurrency exchanges are not regulated in the same way as banks are, so it's important to do your research and make sure you're comfortable with the exchange's regulatory status. The more regulated an exchange is, the more secure your funds will be.
Deposit & withdrawal options: Different exchanges offer different deposit and withdrawal options, so it's important to find one that has a payment method you're comfortable with. Some exchanges allow you to deposit funds directly into your bank account, while others allow you to use other methods.
Account security: One of the most important factors to consider when choosing an exchange is how secure your account will be. Look for exchanges that have multiple layers of security, such as two-factor authentication.
Customer support: A good customer support team is key if you ever have any problems with your account or experience a hack. Look for exchanges that offer live chat, email, and phone support so you can get help quickly if needed.
Best Crypto Exchange Nigeria FAQs
Can I Buy Cryptocurrency In Nigeria?
Yes, if you use a cryptocurrency exchange, you can buy crypto in Nigeria. We recommend using platforms such as LocalBitcoins, Luno, or Binance for this purpose since they allow you to acquire a variety of cryptocurrencies at low fees.
What Is The Best Bitcoin Trading Platform In Nigeria?
LocalBitcoins is one of the most popular and reliable platforms for purchasing Bitcoin in Nigeria. It's very easy to use, very easy to start trading, and it has very low transaction fees.
What Is The Best Crypto Exchange Platform In Nigeria?
The best cryptocurrency exchanges in Nigeria are LocalBitcoins, Luno, and Binance. They all offer a variety of coins, low fees, and multiple layers of security. They're also regulated and have excellent customer support teams.