With all the regulations around cryptocurrency in Turkey, it's not easy to find a Turkish crypto exchange where you can buy and sell Bitcoin and other cryptocurrencies both legally and safely. We all know about the recent Thodex scam, which has Turkish investors rightfully fearful for their money.
Pepperstone is the favorite among knowledgeable Turkish crypto investors, both for its enterprise-grade security and low trading fees. If you're looking for a safe, cost-effective way to buy and sell crypto in Turkey, I can't recommend Pepperstone highly enough.
To read this post in Turkish, click here.
What Is The Best Crypto Exchange In Turkey?
Best Leverage

Trading fees: 0%
Security: 10/10
Customer support: Excellent

Easy to use & ultra-secure.
Pepperstone is an Australian brokerage and CFD trading platform licensed and regulated by the Australian Securities and Investments Commission (ASIC), the FCA in the UK, and the DFSA in the United Arab Emirates. With direct access to CFDs on indices and cryptocurrencies, ETFs, stocks, and forex, Pepperstone is an all-in-one investing platform used by crypto traders worldwide.
I appreciate Pepperstone for its low trading commissions, tight spreads, and extensive offering of assets to invest in. Experienced investors can trade with 10x leverage (depending on jurisdiction and experience), which is available on most crypto assets.
Pepperstone doesn't charge any deposit or withdrawal fees, and spreads range from just 0.0 to 1.2 pips depending on the underlying crypto asset. The Pepperstone app is rated 4.3/5 on Android and 4.0/5 on iOS, with customer support available 24/7 via telephone or email to answer all your questions.
Features
Zero trading commissions
Tight spreads (around 0.0 – 1.2 pips)
24/7 customer support via phone and email
Up to 10x leverage (depending on jurisdiction) on most crypto assets
Access to TradingView's advanced charting tools
Supports 20+ crypto CFDs
Free deposits and withdrawals
Cost
Spread: From 0.0 – 1.2 pips
Trading Fees: Low
Deposit Fees: Free
Withdrawal Fees: Free
Best For
Experienced investors looking for low fees and access to charting tools.
Note: US & Canadian investors cannot use Pepperstone.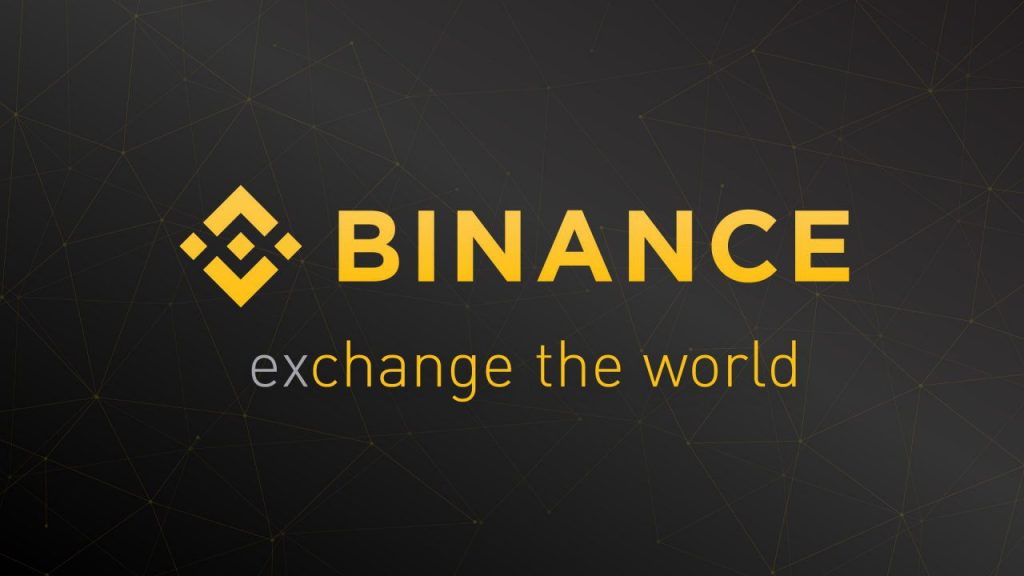 Binance is an international cryptocurrency exchange that currently serves as the world's largest crypto trading platform by volume of daily trading. It began operations in 2017 and is now headquartered in the Cayman Islands.
Binance was founded in Hong Kong but later moved its headquarters overseas due to increased government intervention in cryptocurrencies. It has several notable characteristics, including powerful charting tools and access to the Binance Earn feature, as well as a Binance Visa Card.
Features
Supports 300+ cryptocurrencies
Supports 50+ fiat currencies
Binance Earn feature
Binance Visa Card
Advanced charting tools
Earn lower fees by using the exchange's native currency (Binance Coin)
Cost
Crypto deposit fees: Free
Fiat deposit fees: From 0% to 3.5%
Crypto withdrawal fees: From 0% to 2,5%
Taker fees: From 0.04 to 0.1%
Maker fees: From 0.02 to 0.1%
Futures trading maker fees: 0.02%
Futures trading taker fees: 0.04%
Instant buy/sell trade fees: 0.5%
Debit/credit card purchases: 4.5%
Best For
Investors interested in investing in relatively unknown altcoins.
Best For Altcoins

Trading fees: 0.4%
Security: 95% cold storage
Signup bonus: $10

Trade with 10x leverage.
Crypto.com is a major global player as far as exchanges go. It supports 100+ cryptocurrencies, making it an ideal fit for anyone looking to invest in undiscovered altcoins before the masses.
Crypto.com also offers some unique features that few Turkish cryptocurrency exchanges can match. Users can trade options and futures contracts, earn interest by staking their coins, and make trades with up to 10x leverage when they feel particularly confident in a coin.
Crypto.com has invested an enormous amount of money into its platform security, which makes trading with them extremely safe. The exchange is also lightning quick (prices update dozens of times per second), which gives day traders an upper hand over the rest of the market.
I've personally used Crypto.com for more than a year now and have had nothing but positive experiences with them. If you don't want to work with Pepperstone or Capital for some reason, Crypto.com is a good alternative.
Features
Supports 100+ cryptocurrencies
Allows up to 10x leverage
Trade crypto derivatives (futures and options contracts)
Earn daily interest by staking your coins
Purchase newly-listed coins at up to 50% off
Reasonable trading fees (0.4% per trade)
Free deposits from all cryptocurrencies
Cost
Best For
Investors looking to buy altcoins and other new crypto assets before they go mainstream.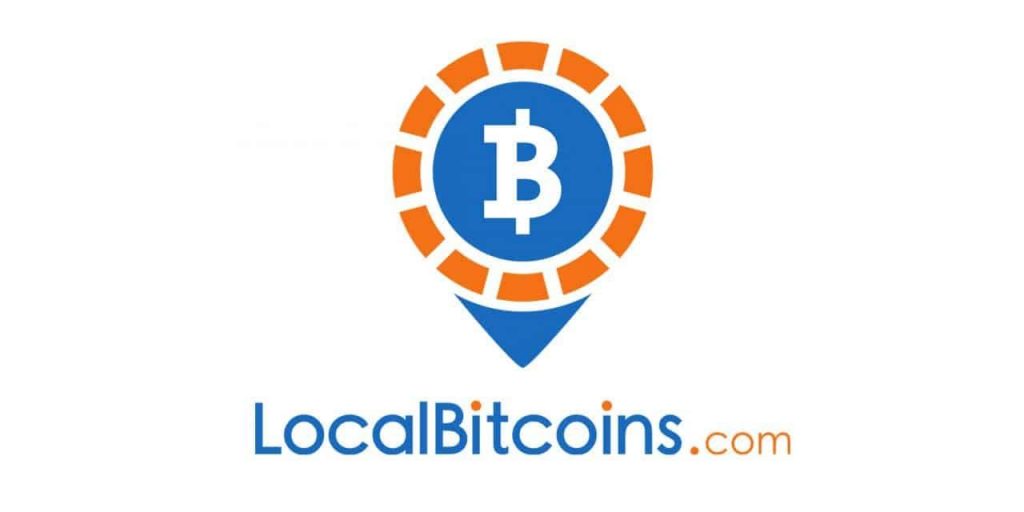 LocalBitcoins takes a different approach than most of the others on this list: rather than trading with the broader market, you actually buy and sell with individual traders. It's earned a loyal user base for its overall ease of use, and it's one of the oldest cryptocurrency marketplaces around today.
The main reason I like LocalBitcoins, though, is for its low barrier to entry. Since you're trading with other people, not with LocalBitcoins itself, it's easy to get your account verified and start making trades.
LocalBitcoins users do need to proceed with caution, though; it's possible to get scammed by other users on the site, especially when selling Bitcoin for cash. One common scam, for example, is a buyer who pays you via PayPal and then files a PayPal dispute once they've received your Bitcoin. Other payment methods (eg. INTERAC transfer and bank wires) are much more secure, but still, be careful. If it seems too good to be true on LocalBitcoins, it probably is.
Features
Easy to use
Very easy to start trading
Low transaction fees
Deposit Turkish liras via bank transfer, INTERAC, Moneygram, Wise, PayPal, ATM deposit, and more
Helpful customer support
Fees
Trading fees: 0.00006 BTC (~$4 CAD) flat fee per transaction
Depositing funds: Free
Withdrawing funds: Free
Best For
Investors looking to buy and sell Bitcoin quickly and easily.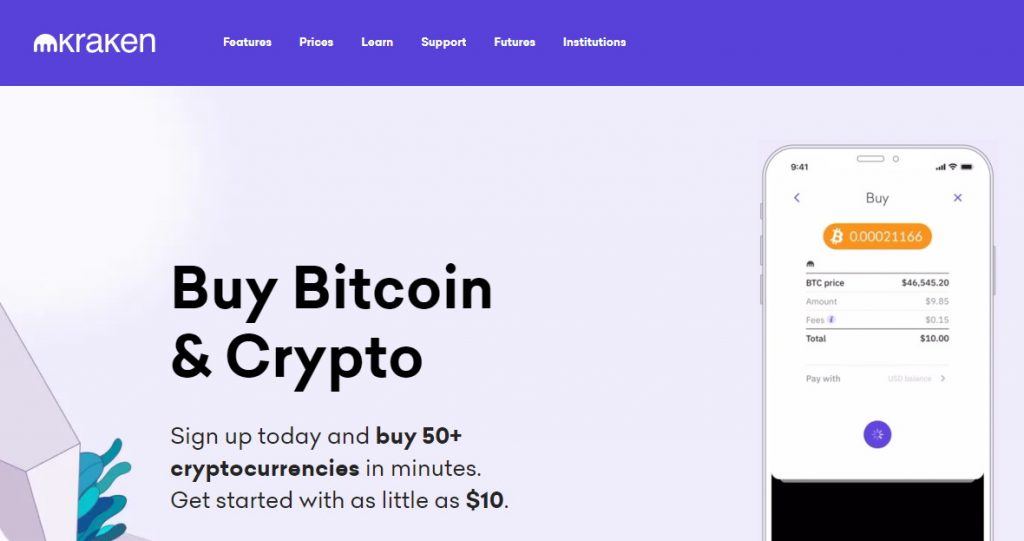 Kraken is a cryptocurrency exchange and bank originally founded in 2011. It's located in the United States (specifically San Francisco), and it enables you to trade fiat currencies like TRY or USD for cryptocurrencies and vice-versa. It also allows you to trade one type of cryptocurrency for another.
The exchange provides price data for digital assets to the Bloomberg Terminal, and as of December 2021, Kraken is accessible in 48 US states and 176 different countries, making it one of the more global exchanges around today.
Features
Very wide range of supported crypto (90+)
Simple and intuitive user interface
Kraken Crypto Watch feature that allows you to keep track of the crypto market
A plethora of information and educational resources on crypto for its users
24/7 customer support through a variety of methods
Cost
Trading fees: Between 0% and 0.26% per trade
Crypto credit card purchases: 3.75% + €0.25
ACH crypto purchases: 1.5%
Best For
Cryptocurrency investors looking for an exchange with a wide array of supported altcoins and stablecoins.
6. Bitpanda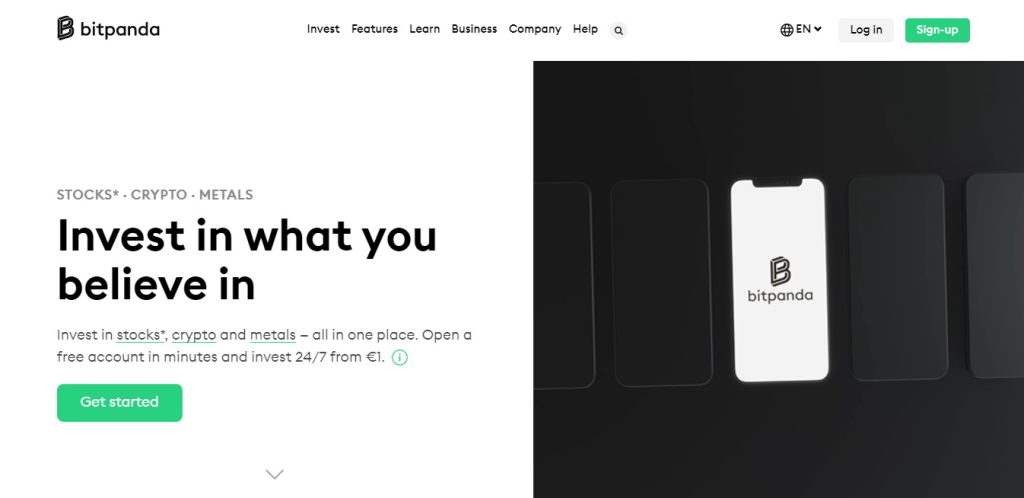 BitPanda is an Austrian cryptocurrency exchange that was established in 2014 and has since become one of the most popular cryptocurrency exchanges in Europe for buying and selling digital currencies.
The exchange is a popular choice among many individuals since it features a user-friendly and easy-to-use design for purchasing, selling, and trading cryptocurrencies. The exchange also has a variety of payment choices that may be used by novice cryptocurrency users to acquire Bitcoin (BTC), Ethereum (ETH), Bitcoin Cash (BCH), and many other crypto coins.
Features
Easy-to-use and intuitive platform
Wide array of crypto assets supported (+25)
Wide array of payment and withdrawal methods
Fast customer support available 24/7
Cost
Trading fees: 5% per trade
Best For
Investors new to the world of cryptocurrency trading looking for an easy-to-understand crypto exchange.
7. CEX.io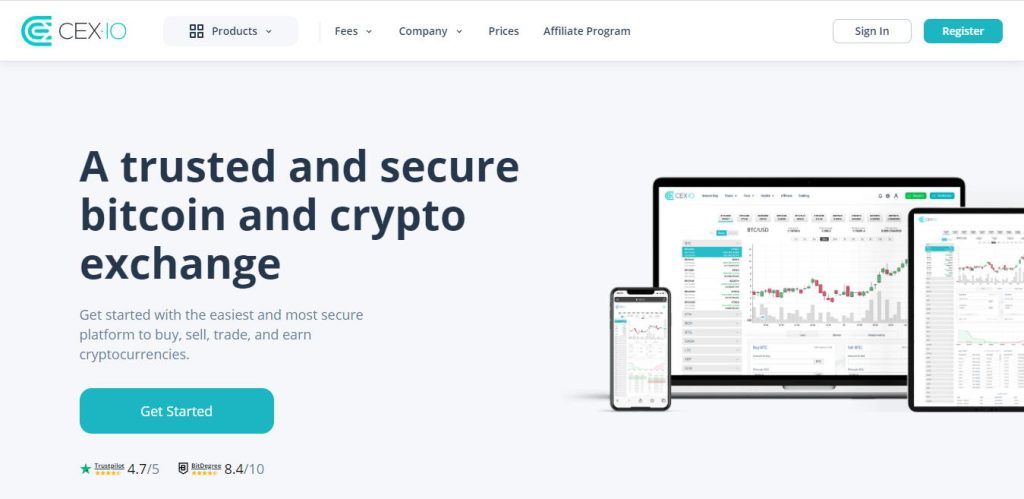 CEX.io is a cryptocurrency exchange based in the United Kingdom that was founded in 2013 and has worldwide availability. Traders and investors may use it to buy, sell, borrow, and earn various cryptocurrencies.
There are a lot of tradable assets and sophisticated trading tools available, which will appeal to seasoned cryptocurrency traders. Beginners, on the other hand, may get lost in the plethora of advanced features offered by the platform.
Features
Plenty of cryptocurrencies supported (100+)
Allows you to do marging trading
Allows you to stake cryptocurrencies and earn rewards for doing so
Institutional services for businesses and advanced traders
24/7 customer support
Mobile access
Cost
Maker fee: Between 0.10% and 0.25%
Taker fee: Between 0% and 0.16%
Deposit fees: 2.99%
Best For
Cryptocurrency investors looking for an exchange with a wide array of supported altcoins and stablecoins.
What To Look For In The Best Crypto Exchanges In Turkey
There are many important factors to consider when you're looking for the best crypto exchange to use in Turkey. Some of these factors include:
Supported coins: There are tens of thousands of cryptocurrencies in existence, but cryptocurrency exchanges will only support a fraction of these coins. With that in mind, the more supported crypto coins an exchange offers, the better.
User interface: Some cryptocurrency exchanges have simpler interfaces, and others are more advanced. If you're a beginner, it's best to go for an exchange with a simple interface so that you don't get overwhelmed by all the extra features.
Fees: Some exchanges have higher fees than others, and this will affect your investment returns negatively (especially if you're going to be trading a lot of money on an exchange).
Regulation: It's important to only use exchanges that are regulated by a financial authority. This is because it ensures that the exchange is legitimate and has measures in place to protect your funds.
Deposit & withdrawal options: Consider every payment option that the exchange provides and make sure they are appropriate to your needs. Keep in mind that there might be fees associated with all payment methods, and those can also reduce your earnings.
Account security: Ideally, you should be able to move your coins out of the exchange and into a personal crypto wallet for the greatest safety. Verify that the exchange uses cold storage to safeguard users' assets and learn what their privacy, account security, and insurance policies are.
Advanced trading tools: Conversely, if you're a more experienced cryptocurrency trader, consider how many advanced features you have at your disposal. Charting tools, different order types, a live order book, and other features may be necessary for seasoned crypto traders.
Customer support: Last but not least, make sure to check out the customer support options that are available at an exchange. If you have questions or need help with something, can they get back to you quickly? Is there a live chat feature where you can ask your question immediately and receive answers in real-time?
How To Buy Bitcoin In Turkey
Choosing the exchange you want to use is the hard part of this process, and the first half of this post should have helped you with that. Now that you're ready to buy Bitcoin in Turkey, here's how to do it:
Open an account with the crypto exchange you choose. I personally use and recommend Pepperstone due to its low trading fees and reliable customer support, but you can choose whatever exchange you like most.
Verify your identity using one piece of government-issued ID plus a selfie with that piece of ID. The specific documents you'll need to provide will vary by exchange, but if you have any of these documents, you should be fine:

Turkish passport
Turkish driver's license
Turkish identity card

Deposit money into your account and start trading.
In Summary
With all the regulations around cryptocurrency in Turkey, it's not easy to find a Bitcoin exchange in Turkey where you can buy and sell cryptocurrencies both legally and safely. We all know about the recent Thodex scam, which has Turkish investors rightfully fearful for their money.
Pepperstone is the favorite among knowledgeable Turkish crypto investors, both for its enterprise-grade security and low trading fees. If you're looking for a safe, cost-effective way to buy and sell crypto in Turkey, I can't recommend Pepperstone highly enough.
Best Crypto Exchanges In Turkey FAQs
Can I Buy Cryptocurrency In Turkey?
Yes, you can purchase cryptocurrency in Turkey by working with a reputable crypto exchange. I made my specific recommendations of the best exchanges earlier in this post, with Pepperstone at the top of the list because it has low trading fees and one of the most robust trading platforms in the industry.
Is Crypto Legal In Turkey?
Yes, trading crypto is legal in Turkey, though using crypto to pay for goods and services in Turkey is illegal. This is a unique regulatory stance taken by the Turkish government, and many experts believe that all forms of crypto transactions will become legal in Turkey again soon.
What Is The Best Bitcoin Trading Platform In Turkey?
The best exchange to buy Bitcoin in Turkey is Pepperstone, which offers bank-level protection and incredibly low fees. Pepperstone supports dozens of cryptocurrencies, processes deposits and withdrawals quickly, and verifies most accounts immediately.
What Is The Best Crypto Exchange In Istanbul?
The best cryptocurrency exchange available in Istanbul is Pepperstone, an exchange that offers services in Turkey and around the world. Pepperstone is a highly secure platform that's licensed and regulated all over the world, making it a safe, secure exchange for buying Bitcoin in Istanbul.
Which Bitcoin Wallet Is Used In Turkey?
Many Bitcoin wallets are used in Turkey, from Ledger to Trezor and many more. The wallet I personally use and recommend is the Ledger Nano S, a hardware wallet that combines the best of both worlds: top-level security packaged inside an extremely easy to use app.
What Is The Best Bitcoin Wallet In Turkey?
The best Bitcoin & crypto wallet in Turkey is Pepperstone, thanks to its bank-level security, free signup and usage, and easy-to-use mobile app. It can hold 100+ different crypto assets at a given time, and we strongly recommend it as a safe, secure crypto wallet ideal for Turkish crypto investors.
How Can I Sell Bitcoin In Turkey?
There are several different ways to sell Bitcoin in Turkey, though the easiest is to sell it directly from the crypto wallet or exchange that you're holding it on. We recommend the wallet inside Pepperstone, both because it's a highly secure, easy to use exchange and also because you can buy and sell Bitcoin directly inside it, maximizing your security and ensuring you don't get scammed or lose any of your funds.
Does Turkey Use Bitcoin?
Yes, Turkey has started adopting Bitcoin in recent years, though it's certainly not mainstream here yet. That's likely due to the fact that paying for goods and services using cryptocurrency is currently illegal in Turkey, giving it a limited number of use cases within Turkish borders.
With that said, buying and selling crypto on an exchange is completely legal in Turkey, and there are even a few Bitcoin ATMs across the country (mostly in Istanbul). You can find a full list of Bitcoin ATMs in Turkey here.
What's The Best App To Buy Bitcoin In Turkey?
The best app for buying Bitcoin in Turkey is Pepperstone. Unlike other crypto apps like Binance and Coinbase, Pepperstone charges extremely low trading commissions, making it both the cheapest and the best crypto exchange platform available in Turkey today.
How Do I Buy Bitcoin With Turkish Lira?
You can buy Bitcoin and dozens of other cryptocurrencies with Turkish lira using exchanges like Pepperstone and Binance by sending a bank transfer from your Turkish bank account to your Pepperstone or Binance account. You can also deposit funds by making a credit card payment from your Turkish card to your Pepperstone account. None of these deposit methods charge any fees.
The bonus of buying crypto with your Turkish lira is that it acts as a store of value. As the lira's rapid inflation continues, investing in crypto can be an effective hedge that protects you against additional inflation in the future.
Where Can Turks Buy Bitcoin?
Turks can buy Bitcoin from any of the crypto exchanges listed above, though I personally use and recommend Pepperstone. Every Pepperstone user receives a dedicated account manager for their customer support needs, and because Pepperstone is an internationally-regulated exchange, it's subject to far stricter regulations than other Turkish exchanges, ensuring both you and your crypto are always safe and secure.
Is Coinbase Available In Turkey?
Yes, Coinbase works in Turkey, but we don't recommend it due its high deposit fees (4% on debit & credit cards) and currency conversion fees (2%), which significantly reduce your trading profits. Instead, we recommend you use one of our top-rated exchanges, which are listed at the beginning of this post
Is Binance Available In Turkey?
Yes, Binance works in Turkey, but we don't recommend using Binance because of its frequent regulatory issues and history of closing user accounts without warning. Instead, we recommend trading with Pepperstone, which has a flawless regulatory history and award-winning customer support in case you ever need it.
Is Luno Available In Turkey?
Yes, Luno works in Turkey, but we don't recommend it because it only supports a very limited number of cryptocurrencies, and it runs a basic trading platform compared to other exchanges. If you're looking for a crypto exchange that offers 20+ coins and advanced trading on its web platform and mobile app, I suggest our top-ranked exchange, Pepperstone, a well-respected exchange that puts security first.
Does Turkey Tax Crypto?
Yes, Turkey does tax cryptocurrency, though that crypto can be classified as a "security", a "commodity", or "money" depending on how it's used, all of which have different tax implications. In other words, Bitcoin is taxable in Turkey, but the exact tax regulations it's subject to change based on the specifics of your transactions.
This is a more complex question than we can answer in this post, so if you want to learn more about the taxation of cryptocurrency in Turkey, I suggest reading more here and here.