Choosing the best crypto staking platform is tough, mainly because the best crypto staking platform for you depends on a variety of factors such as convenience, the coins that you want to stake, and the number of crypto assets you are willing to lock up. In this post, we will discuss some best cryptocurrency exchanges where our favourite cryptocurrencies can be safely staked.
Crypto.com is the ideal platform for staking, mainly for its security and wide arrange of supported cryptocurrencies. We recommend using Crypto.com as your go-to staking platform.
What Are The Best Crypto Staking Platforms?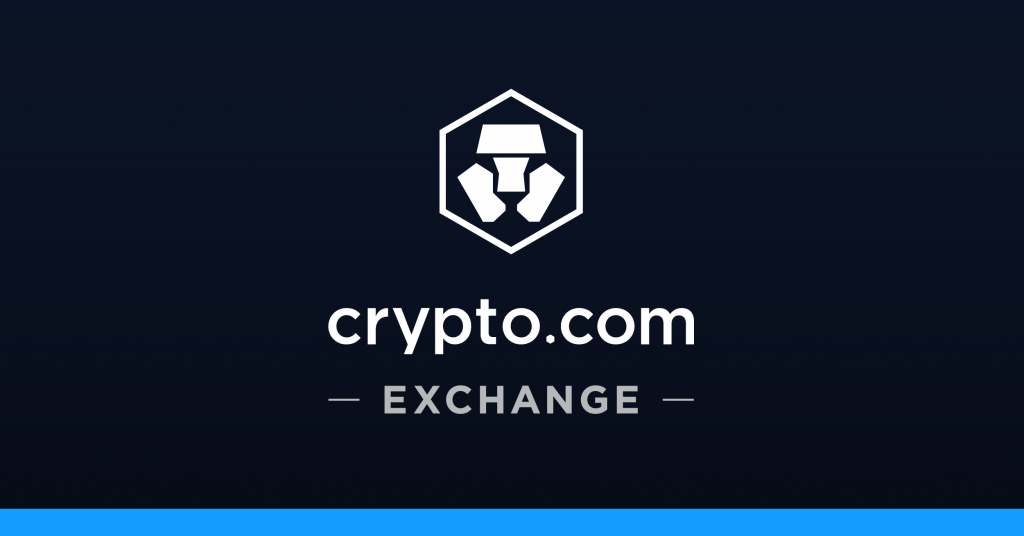 Crypto.com is a major global player as far as exchanges go. It supports 100+ cryptocurrencies, making it an ideal fit for anyone looking to invest in undiscovered altcoins before the masses.
Crypto.com also offers some unique features that few other cryptocurrency exchanges can match. Users can trade options and futures contracts, earn interest by staking their coins, and make trades with up to 10x leverage when they feel particularly confident in a coin.
Crypto.com has invested an enormous amount of money into its platform security, which makes trading with them extremely safe. The exchange is also lightning quick (prices update dozens of times per second), which gives day traders an upper hand over the rest of the market.
Features
Supports 100+ cryptocurrencies
Allows up to 10x leverage
Trade crypto derivatives (futures and options contracts)
Earn daily interest by staking your coins
Purchase newly-listed coins at up to 50% off
Reasonable trading fees (0.4% per trade)
Free deposits from all cryptocurrencies
Cost
Best For
Investors looking to buy altcoins and other new crypto assets before they go mainstream.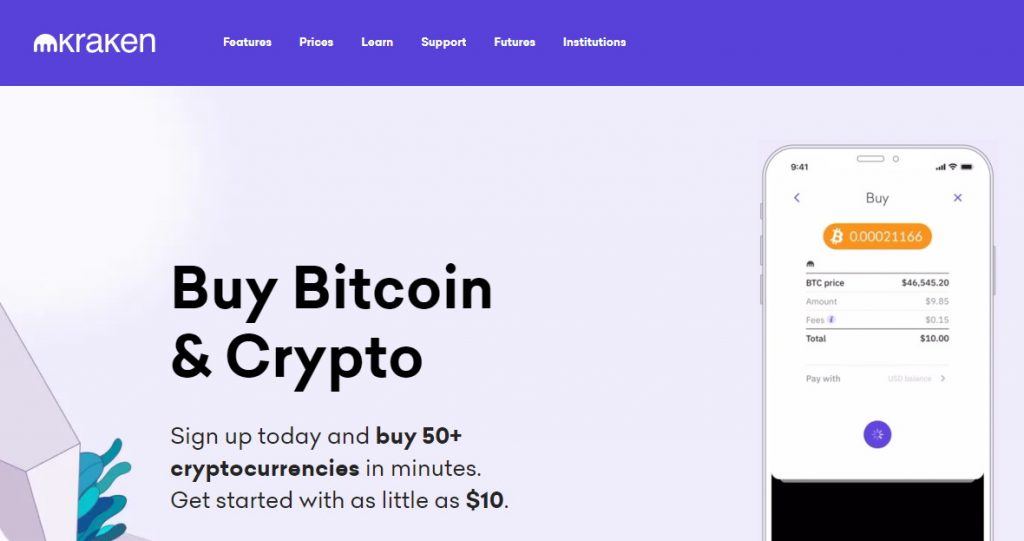 Kraken is a cryptocurrency exchange and bank originally founded in 2011. It's located in the United States (specifically San Francisco), and it enables you to trade fiat currencies like USD for cryptocurrencies and vice-versa. It also allows you to trade one type of cryptocurrency for another.
The exchange provides price data for digital assets to the Bloomberg Terminal, and you can create an account through the exchange anywhere in the world except for Cuba, Iran, and North Korea, making it one of the more global exchanges today.
Features
Supports 100+ cryptocurrencies
Simple and intuitive user interface
Kraken Crypto Watch feature that allows you to keep track of the crypto market
A plethora of information and educational resources on crypto for its users
24/7 customer support through a variety of methods
Cost
Trading fees: Between 0% and 0.26% per trade
Crypto credit card purchases: 3.75% + €0.25
ACH crypto purchases: 1.5%
Best For
Cryptocurrency investors looking for an exchange with a wide array of supported altcoins and stablecoins.
In Summary
Choosing the best cryptocurrency staking platform may be difficult since it depends on a variety of variables such as convenience, coins that you wish to stake, and the number of crypto assets you are willing to lock up. After thoroughly researching different platforms, we've chosen some of the greatest cryptocurrency exchanges where cryptocurrencies can be securely staked in this post.
Staking on Crypto.com is simple, straightforward, and safe thanks to the site's security and range of supported digital currencies. We propose using Crypto.com as your staking platform of choice.
Best Crypto Staking Platform FAQs
What Is Crypto Staking?
Staking is the process of actively participating in transaction verification on a proof-of-stake (PoS) blockchain (such as the Polkadot and Cardano blockchains). To do so, you must allow your cryptocurrency tokens to be utilized by the blockchain in order to authenticate transactions.
Staking is a fantastic technique to boost your earnings if you've chosen to invest in cryptocurrencies. Many cryptocurrencies, particularly those that have just been introduced, use this method of transaction validation. In return for staking coins, you may earn rewards on the tokens you've staked.
Crypto staking is similar to earning interest on your savings account funds. While the interest rates you would receive from a typical savings account are usually quite low, crypto staking can reward you with anywhere from 10% to 40%.
Which Cryptocurrencies Support Staking?
The proof of stake method is used by several cryptocurrencies including Tezos (XTZ), Cosmos (ATOM), Polkadot (DOT), Solana (SOL), and Ethereum (ETH). These currencies, as well as many other cryptos, may be staked for a return on investment.
How Many Types Of Crypto Staking Platforms Are There?
There are a variety of methods to get started staking. Let's take a look at some of the most popular ones.
1. Crypto Exchanges
The most simple method for would-be stakers to get involved is through cryptocurrency exchanges. You can simply tell the exchange the number of coins you wish to stake, and it will locate a validating node on your behalf. The exchange acts as an intermediary between the staking party and the validating one.
Exchange staking frequently involves keeping stakeable items in the trading account's wallet. While there are risks to consider when doing so, it has the benefit of being easy.
When you trade on an exchange, you don't actually have the keys to your cryptocurrency; instead, you're trusting the exchange to keep them for you. This introduces a degree of uncertainty that not all stakers are comfortable with.
2. Staking Pools
A staking pool is a collection of numerous investors who combine their stakes. This necessitates some coordination and expertise, which explains why many staking pools are highly secretive organizations with strict entry barriers.
In some situations, the pool's organizers may request a membership fee and a minimum balance staked. This is to avoid that the pool becomes a bigger problem than it's worth.
3. Staking-as-a-Service Platforms
Staking as a Service (SaaS) is a mechanism that allows the average person to avoid many of the hazards associated with staking. They accomplish this by delegating the job to a staking service provider. The task of the service provider is to find and make sensible investments on behalf of the stakeholders who own the currency being allocated.
These "staking services" take some of the difficulty out of staking. This makes it extremely easy to get started with cryptocurrencies and use them more generally. They, however, create a centralised system that gives great power to major organizations.
This takes away some of crypto's theoretical advantages. It may seem odd to give control of a new financial system to an organization that is essentially comparable to a bank, after all.
Making a stake allows a stakeholder to have a voice in how that coin is governed, which might lead SaaS providers to vote for different reasons than the stakeholders they represent, resulting in a conflict of interest. So, not all of the sacrifices incurred for the sake of convenience are obvious.
What Is DeFi?
Decentralized Finance (DeFi) enables you to earn a return by using a 'smart contract,' which is basically a piece of software that executes when prerequisites are fulfilled. Many kinds of financial products may be traded via DeFi, utilizing a specific blockchain to do so.
DeFi staking, unlike the more well-known DeFi projects, allows investors to earn money without having to interact with companies whose goals are unclear and may be fraudulent in certain ways. DeFi staking is also less expensive because there are no intermediaries to worry about.