Finding cheap baby clothes in Canada isn't hard. It's a matter of identifying high-quality, low-cost brands like Mini Mioche, Bengali, Pure Color Baby or Keawe Clothing, which all offer excellent pieces for under $50, in some cases for as little as $10. However, cheap brands aren't the only way to get cheap baby clothes. You can also take advantage of coupons and promotions, or Black Friday deals to get normally-expensive baby clothes at discount prices. In general, being smart about when you shop for your baby's clothes can be a very effective way to stretch your budget.
Baby clothing is said to be quite expensive sometimes, not because of their make but because of high demand. However, finding cheap baby clothes in Canada shouldn't be a problem since there are several brands that offer good-quality clothes at affordable prices. That said, people sometimes find it difficult to identify or find these brands online or in brick-and-mortar stores. In this post, you'll learn some tips to save money on baby clothes, how to find and purchase cheap baby clothes in Canada, some of the things to look out for when purchasing clothes for your young one, and a list of brands where you can purchase cheap baby clothes.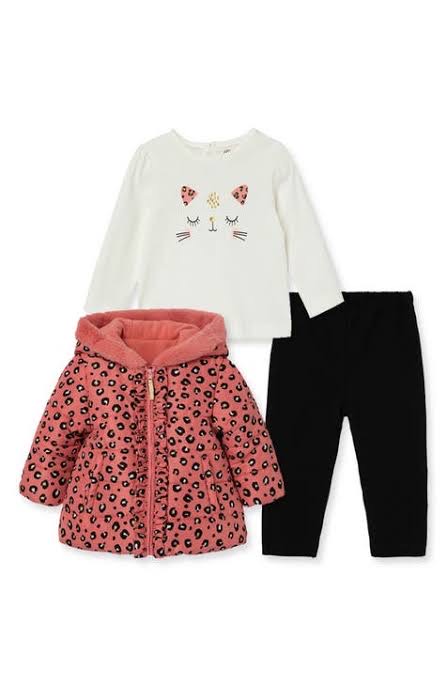 How To Purchase Cheap Baby Clothes In Canada
Purchasing cheap baby clothes in Canada isn't hard if you know where to look. It's even easier if you know how to save money on every purchase. Let's start our post with some tips you can follow to save money when buying baby clothes.
#1 Compare Brands You Are Purchasing From
This is one tip that everyone should follow. You should be able to check out a list of brands and compare their prices and products. This way, you'll be able to identify the brand that's right for you and your baby. Moreover, you are looking for a brand that sells cheap baby clothes, so this should go a long way in your shopping process.
#2 Use Coupons
Some cheap baby clothes brands help you to stack up coupons which earn you a chance to get products at a discounted price. Most times, people don't know how to do this, yet it simply involves you visiting the website of the brand you are purchasing from, and then you would see the option of stacking coupons. Click on it and then begin stacking.
#3 Seize Black Friday Deals
Black Friday deals usually come up close to the end of the year, and it's a great opportunity to get all sorts of merch at discounted prices, including baby clothes. During this time, you get to see your favourite products at affordable prices. You could be lucky to get almost half the price off.
#4 Don't Spend So Much On Trends
Trends tend to come at expensive prices, so you shouldn't jump on them immediately after they begin selling. Instead, wait for a couple of months before you make a purchase. After a while, you might be lucky to get that same product at a lower price.
#5 Avoid Pressure Purchases
If you want to purchase cheap baby clothes in Canada, then you shouldn't buy things under pressure. Buying under pressure can make you go less on funds. It's better to wait and be sure that you have the financial capability to go on with the purchase. This way, you are said to purchase intelligently.
Cheap Baby Clothes Brands In Canada
Now that you know how to save money on every purchase, you can combine these strategies with cheap baby clothes brands like the ones mentioned in the following list, which are in no particular order.
#1 Etsy
Etsy is an e-commerce platform that connects you to hundreds of products and service providers both in Canada and abroad. It's not a baby clothes brand in itself, but it holds an entire section on children's clothing at fair prices. They deal in loungewear, knitwear, and organic clothing from different makers for babies, toddlers, and children, with prices ranging from $10-$30.
#2 Mini Mioche
Mini Mioche is a Canadian baby clothes brand that sells loungewear, knitted wear, bedtime clothes, and many other types of products as regards children. Their clothes range from $20-$30, and they're based in Toronto. If you look forward to purchasing cloth from them, then you can visit their website to know their physical location.
#3 Pure Color Baby
Pure Color Baby is a children's clothes brand based in Kingston, Canada. It's a brand with some of the best organic wear for children. Aside from the fact that they have quality wear, all of them still come at an affordable price. Their products come for as low as $30-$50.
#4 Ole Design
Ole Design is a brand based in Calgary, Canada. It deals in the sales of children's basics, lounge wear, night wears and casual clothing for children. They also have a friendly price list for their clients as their products come between the range of $30-$50.
#5 Keawe Clothing
Keawe Clothing is headquartered in Abbotsford, Canada. It has some of the best organic wear that is made in the country. The brand deals in the production of basic clothing for children, knitted clothes, lounge wears, and casual wear for children. Their prices range from $30-$40. If you look forward to getting good baby clothes, then you should look out for Keawe Clothing.
#6 Petits Genoux
The Petits Genoux brand is headquartered in Toronto, Canada. It has the sole aim of providing quality clothing for a low price. The company also focuses on its commitment to serving its clients in the best way possible at every given time. Petits' prices range from $50-$90. This could seem a little high, but it's not when you consider the quality of its products.
#7 Bengali
Bengali is a Canadian baby clothes brand that deals in basic wear, casual wear, knitted clothes for children, and more. The brand is located in Thunder Bay, Canada. One of the things to note about this brand is that its products are perfectly handcrafted, giving each product a uniqueness you won't likely find anywhere else. Despite its high level of perfection and labour-intensive manufacturing process, its products still come at a pretty affordable price. You can get some of their products for $10–$20.
#8 Weewilds
Weewilds is a children's clothing brand that deals in the sales of basic wear and other clothing accessories for children. The brand is located in Nelson, Canada, and you can purchase any of your desired products from them. Their products sell for between $10-$50.
#9 Wild Kids Apparels
Wild Kids Apparels is a baby clothes brand located in Hamilton, Canada, that's committed to serving its clients. The brand is good at producing handmade dresses and is willing to put in its best to ensure quality, adorable and affordable clothing for babies and children. Their products range from $10-$50.
#10 Bebe Fete
This is a brand based in Canada and runs based on quality handcrafted clothes made from the best materials. It deals in loungewear, nightwear, and more. Its clothes are majorly for children and toddlers. The prices range from $10-$40.
Things To Look Out For Before Purchasing Cheap Baby Clothes In Canada
Before purchasing from any of the brands mentioned above, there are some things you should consider to ensure you get the product you want with the quality you want. These factors can significantly impact your customer experience and whether or not the brand is a good fit for you.
#1 Brand Reviews
Checking reviews about a brand is very important as it lets you get to know more about the brand via the comments of third parties (as opposed to the brand's marketing message). Upon visiting a brand's website, you may be blinded by beautiful photos and an amazing website offering a unique user experience. However, you should look for user reviews in reputable review sites like Yelp!, TrustPilot or Google Reviews to assess the real quality of the service and the products the brand offers. If the reviews about a brand are bad, then there is no point in pushing forward with a purchase.
#2 Product Categories
A brand's catalogue is important, and so are the different categories in which the catalogue is organized. For example, a baby clothes brand might sell loungewear but not include casual wear for children. You should start by checking out the product categories of each brand so you don't waste time searching for something that isn't there.
#3 Payment Policies
Payment policies are also part of the things to check about a brand or company. Make sure you fully understand payment conditions and available payment methods to ensure your purchase goes smoothly.
#4 Return Policies
Offering a comprehensive return policy is a hallmark of a good brand and e-commerce site. Sometimes reality doesn't meet expectations, and you receive something different from what you wanted. Before you make an online purchase, you should check whether the company offers a return policy in case you don't like what you receive. If it does, read the fine print carefully to understand the conditions for an eligible return, how reimbursement works, if there are any fees involved, and who pays for the return shipping.
#5 Pricing And Quality
Finally, buying cheap baby clothes is good, but you should also make an effort to find something that is also high quality. Pricing and quality are very important when you are shopping for baby clothes. In short, a good brand offers a good quality/price ratio.
The question is, how do you know if a set of baby clothes are good or not? Read the next section to find out.
How To Identify Quality Baby Clothes
Materials And Texture
When it comes to baby clothes, the material and its texture are two of the most important metrics of quality and the main things to look out for. Baby skin is very delicate so you need a very soft material. It should also be hypoallergenic, just in case. If you find that the texture of the clothing material is not as you expected, you may want to return it.
Colour Combination
The way some of these clothes are made is important. Looking at colour combinations is a very important factor in determining the quality of the cloth. A harmonious colour combination is as important for looks as it is for the baby's well-being since it can affect their mood and energy.
In Summary
Now that you know how to find and purchase high-quality cheap baby clothes in Canada, you're better equipped to find the perfect set of clothes for the newest member of the family without breaking the bank. Brands like Bengali and Weewinds offer a great quality/price ratio, while others like Petits Genoux are more expensive but are also of higher quality.
But more than price, what matters is that you buy something that won't hurt your baby's delicate skin and that is made of soft colours that won't affect their mood. Once those boxes are checked, you can be confident that any choice you make will be a good one.
Cheap Baby Clothes In Canada FAQs
What is the highest price to get cheap cloth in Canada?
Purchasing cheap baby clothes, as stated, shouldn't be so expensive, but at maximum, you can get a piece at $90. This depends on trends and other factors, but at $90, you can purchase quality baby clothes.
Do I have to visit these brands' physical locations?
That depends on you. If you feel that purchasing online would be convenient, then you should go for it, and also, if you want to go to their physical locations, it's also fine. Some people prefer seeing what they're buying and feeling it for themselves to be sure it's what they want for their baby. If a physical store is close to you, then it is advisable to visit.
Do I have to know so much about a brand before purchasing?
You don't have to necessarily know too much about a brand before you make a purchase. It's only necessary for you to research enough information to convince yourself that they're the best options to get your baby's clothes from.