Plus-sized people tend to live with the notion or opinion that their needs are out of this world, most especially when it comes to clothing. Plus-sized clothing shouldn't be a problem. Why? Because there are brands that specifically focus on plus-sized clothing for women. A lot of people say that plus-sized clothes could be very expensive because it takes more to make them, but this isn't necessarily the case. It's possible to find cheap plus-size clothing in Canada for every taste and budget.
Some common brands that sell cheap plus-sized clothing in Canada include Franc, Mick, Inner Fire Apparel, Nomi Designs, and Diane Kennedy. You can also find amazing pieces on Etsy and other online retailers.
Did you know that you can purchase cheap plus-size clothes in Canada? It's true, but you have to know where to look. This post will introduce you to some of the brands where you can purchase cheap plus-size clothes In Canada. You'll learn what they offer, how much they cost, and where to find them.
What Are Plus-Sized Clothes?
In simple terms, plus-sized clothes are clothes that are far beyond average in terms of your typical S, M, L, and XL sizes. When we talk about far above average, we aren't necessarily talking about large and extra-large clothes. Plus-sized clothes are beyond that and sometimes might not be available in your regular JC Penny or another department store.
How To Purchase Cheap Plus-Sized Clothing In Canada
The low supply and larger size sometimes make plus-size clothes more expensive than other pieces, yet these are brands that sell them at reasonable prices. Still, if you want to know how to save as much as possible when buying large clothes, read below.
#1 Look Out For Discount Sales
Discount sales are one of the surest ways to purchase plus-sized cloth at a cheap price. Taking advantage of Black Friday deals is a good and easy way to save, even if just once a year. During periods like this, you could be lucky to get your favorite clothes at almost half the original price. A lot of people wait for this time to come so that they can purchase their favorite products.
#2 Stack Up Coupons
Coupons are another way to save on plus-sized clothing. Stacking coupons is usually done on the website of the brand that you want to purchase from. Coupons allow you to get a little percentage off on any product that you are getting. The more coupons you can stack, the more percentage off you are likely to get from the brand.
#3 Don't Buy Trends Just Yet
Purchasing trends shouldn't be the priority for someone who wants to purchase clothes at a cheap price. In all honesty, purchasing trends would only make you spend more money. It's best to purchase what you need after trends have subsided and markets have calmed down. Otherwise, you may end up paying a lot more than you expected.
#4 Select Your Brand Wisely
Selecting your brand wisely is another important move to help you purchase cheap plus-sized clothes, as some brands are more expensive than others. What this means is that you need a list of brands to choose from so you have enough options to fit your taste and your budget.
In the following sections, you'll find a list of cheap plus-sized clothing brands.
Canadian Brands To Purchase Cheap Plus-Size Clothes
#1 Franc
Franc is a Canadian brand that deals in the sales of all kinds of wear for women but also has a section where you can purchase plus-sized clothes for women specifically. They are based in Toronto and sell all the basics for women like sportswear, loungewear, and others. Their prices for plus-sized clothes range from $50-$80.
#2 Mick
Mick is a Canadian brand that is headquartered in Toronto and has a section for plus-sized clothes. They also sell basics like loungewear and sportswear. Their products are known to be produced from the best organic materials. Their prices range from $20-$190.
#3 Inner Fire Apparel
Inner fire apparel is a Canadian brand that is based in Tsawwassen and has a section where they sell plus-size clothes for women and men. Their products come at relatively fair prices as they range from $30-$90. Apart from sportswear and loungewear, they also sell plus-sized dresses and accessories for women.
#4 Nomi Designs
Nomi Design is headquartered in Victoria, Canada. Their clothes are known to be produced by the best organic materials. This makes Nomi Designs stand out from the competition, especially in the plus-sized clothing market. But of course, there's a catch: their products are more expensive than other brands, running for $110-$200 per piece. Nomi Designs sells all categories of products, including dresses, lounge wears, sports wears, and basics.
#5 Diane Kennedy
Diane Kennedy is a brand that sells plus-sized clothes for both men and women. In their catalog, you'll find basics, outerwear, accessories, and much more. Their clothes come in at $60-$150. The brand is headquartered in Vancouver, Canada.
#6 Encircled
Encircled is a women's brand that also has a section on plus-sized clothes. They have a well-designed website with a well-arranged list of their products. They have the basics, outerwear, loungewear, and sportswear for plus-sized people. Their clothes come in the range of $70-$170. The brand is headquartered in Toronto, Canada.
#7 Saltwater Collective
The saltwater collective is a Canadian brand headquartered in Toronto. They deal basically in the sales of swimwear and also have a collection of plus-sized swim wears. Their clothes come at $70-$80.
#8 Orakei
Orakei is a Canadian brand that is based in Quebec. They engage in the sales of basics, sports wear, and lounge wears. All of their plus-sized clothes are majorly available for women. You can get a product from them for $30-$70. One thing to note about this brand is how they have been able to uniquely carve out amazing designs for their wear.
#9 Good For Sunday
Good for Sunday is a Canadian unisex brand. They have a section for plus-sized clothes available for both men and women. Their clothes come at $70-$90. The brand has been in the fashion game for a couple of years and it is quite evident that they are thriving in the game. The brand is headquartered in Toronto.
#10 Etsy
Etsy is an e-commerce store that is headquartered in America but has a branch in Canada. It is one of the most decorated stores that engage in the sale of women, men, and children's clothing. They have an option for plus-size clothing for women, men, and children. They are considered to be one of the most affordable in the game, as their prices range from $10-$80.
#11 Ungalli
Ungalli is a Canadian brand based in Thunder Bay. They deal in the sales of basics, sportswear, and accessories for men, women, and children. They were cleared to have a section for plus-sized clothes. Their products come for as low as $30-$40.
#12 Province Of Canada
Province of Canada is a brand that is based in Toronto. It stands out for selling plus-sized clothes at affordable prices not only to women and men but also to children. Their products come within the range of $40-$60. They have basics in their catalog, sportswear, and the like.
Having seen these brands, it would be very easy to purchase cheap plus-size clothes. All you have to do is find the one that fits into your finances and then go for it.
Let's see some of the things to look out for before you purchase any brand.
Things To Look Out For Before You Purchase From A Brand
The fact that you are purchasing clothes cheaply does not mean that you should not consider certain things about the brand that you are purchasing from. Let's see;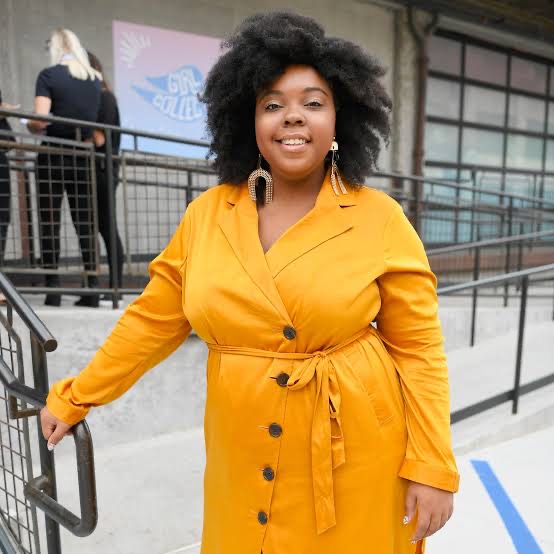 #1 What People Say About The Brand
This can refer to customer reviews of the brand. What are people saying about the brand? What do people know about it? Is it good at its craft? Do they provide customer support? These things are very important as the honest comments of those who have purchased from a brand before may tip the balance now and push you to buy that brand.
#2 Policies Guiding The Brand
The policies guiding a brand are also very important. These policies include payment policies, return policies, and general web policies. You must find out all of these things before you decide to purchase from a brand. If you are comfortable with the things that have been listed on their website, then you are good to make your purchase.
#3 Available Product Categories
The products they offer may not be what you need at a point. A brand might deal in the sales of basic wear and not have clothes for sports. It would be a hassle for you if you want to purchase sportswear. So, you should check out the category of products they have in their catalog.
Bonus point: plus size clothing is not so cheap with all of these that have been stated, you would not only find cheap plus-size clothes but brands that would help your finances.
In Summary
Finding brands that sell cheap plus-sized clothing in Canada isn't only possible, it's easy. You don't have to compromise your style or your life savings to look good all year round. You just have to avoid buying trends at the height of the frenzy, look for discounts, take advantage of things like Black Friday deals, and choose the right brands.
If there's a new brand you don't know, check customer reviews and testimonials to get an idea of its quality. This way, you'll be able to pick the best brand for your purchase, get quality clothes and avoid breaking the bank.
Cheap Plus-Size Clothes Canada FAQs
Do these stores concentrate only on plus-size clothing?
As stated earlier, some of these brands engage in other aspects of fashion. Selling plus-size clothes is just another aspect of the brand to ensure that everyone that visits gets the product that they want.
Are extra-large clothes also plus-sized clothes?
Extra-large clothes shouldn't be called plus-sized clothes because extra-large clothes are sometimes readily available, but plus-sized clothes are not always available as extra-large. If not for the present demand for plus-sized clothes, they might as well still be unavailable in most stores.
What do I do when I get something below the standard of what I ordered?
This is why it was stated that it is best to check out the policies guiding the brand that you are purchasing from. If you are cleared with their policies, then making a return would not be an issue.
Why are plus-sized clothes scarce?
The question of why they are scarce is dependent on the statistics of plus-sized people in the world. Nobody would want to make a cloth that most people might not be interested in because of size. Size matters, and that is why the above-listed brands have taken it upon themselves to ensure that plus-sized clothes are available in their stores.