Storage units come in many different sizes, either small, medium, or large. We researched dozens of storage units in Toronto and identified six that offer the best features at the lowest prices. These prices depend on the size of the storage unit and the features they include like security measures, surveillance, access, and more.
The three best options are Bluebird, XYZ, and Vaultra Storage. They all have excellent user reviews and provide multiple storage options at a good price.
If you live in Toronto and your garage or shed is full to the brim, getting self-storage may be the best choice. But self-storage comes at a significant cost, one you must ensure you can cover before locking all your things up in a container or other storage unit.
Most Canadians struggle to locate cost-effective self-storage options, particularly in Toronto. However, there are various options available, and in this post, we'll cover the best six.
Why Are Storage Units In Toronto So Expensive?
If you need storage space, don't let the cost of storage units deter you from looking for one that fits your budget. You might be surprised to learn that it can be quite affordable.
The cost of a storage unit in a self-storage facility in Toronto is influenced by several factors, the most important of which are:
Size of Unit: The more area or volume you need, the higher the price you'll have to pay.
Security Features: You'll find all sorts of solutions that offer varying degrees of security measures to protect your things. The more security features you want, the more expensive the service will be.
Rent Duration: How long you intend to store your belongings will also affect the price of your unit, with long-term contracts being usually cheaper than short-term ones.
Location: The facility's location is also important since it affects how convenient it is for you as a client, and it affects the overall value of the land where the facility is set up as well as the taxes the company will have to pay, making it more or less expensive depending on your option.
Taking these factors into account, we set out in search of the best and cheapest storage options for Canadians living in Toronto.
Related: If you're a business with no physical branch, you may be interested in Canada's best virtual mailbox and virtual office providers.
6 Cheapest Storage Unit In Toronto
We identified 6 high-quality and cheap storage solutions in Toronto. These are:
Bluebird Self Storage
XYZ Storage
Vaultra Storage
Green Storage
Apple Self Storage
Access Storage
Below we review each option individually.
#1 Bluebird Self Storage
Bluebird Self Storage is a well-regarded storage facility in Toronto with a perfect score of 5 out of 5 on Google Reviews. Most of its clients rated the facility's upkeep, accessibility, and extraordinary security measures.
The company offers compact units up to garage-sized spaces, which primarily cater to residential and commercial customers. This means you can use its storage facilities for residential, seasonal, and inventory storage purposes.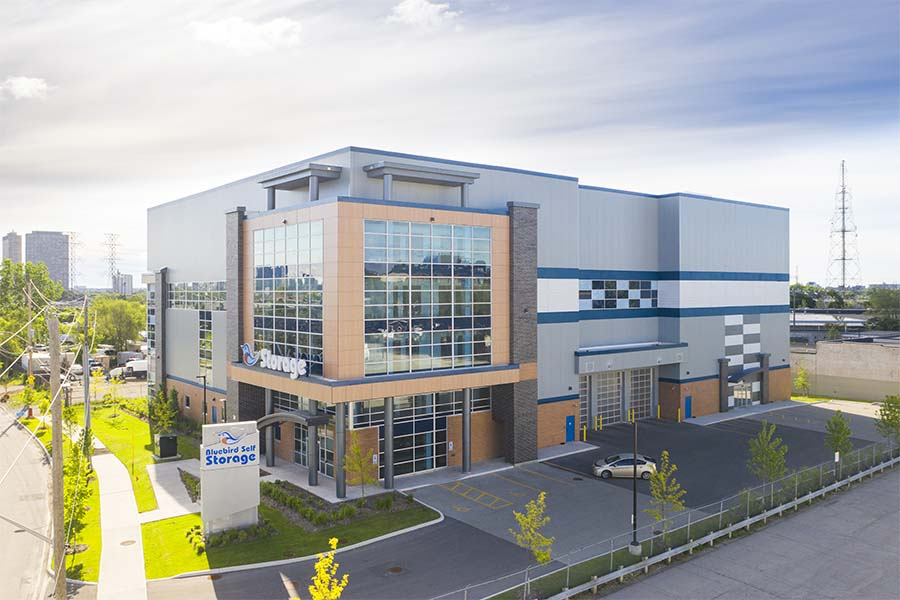 Bluebird Self Storage is located in the heart of the Greater Toronto Area, making it simple for store owners to access their spaces whenever they choose. Customers can visit daily from 6 am to 11 pm, but they do not permit access 24 hours a day.
Temperature-sensitive objects can be stored in Bluebird Self Storage's heated and air-conditioned units, which are available all year long. Each storage facility is outfitted with cutting-edge security technologies and 24-hour surveillance.
#2 XYZ Storage
XYZ Storage is one of the cheapest storage units in Toronto and offers both residential and business storage facilities. Additionally, it provides various sizes of self-storage units, ranging from small lockers to garage-sized storage units.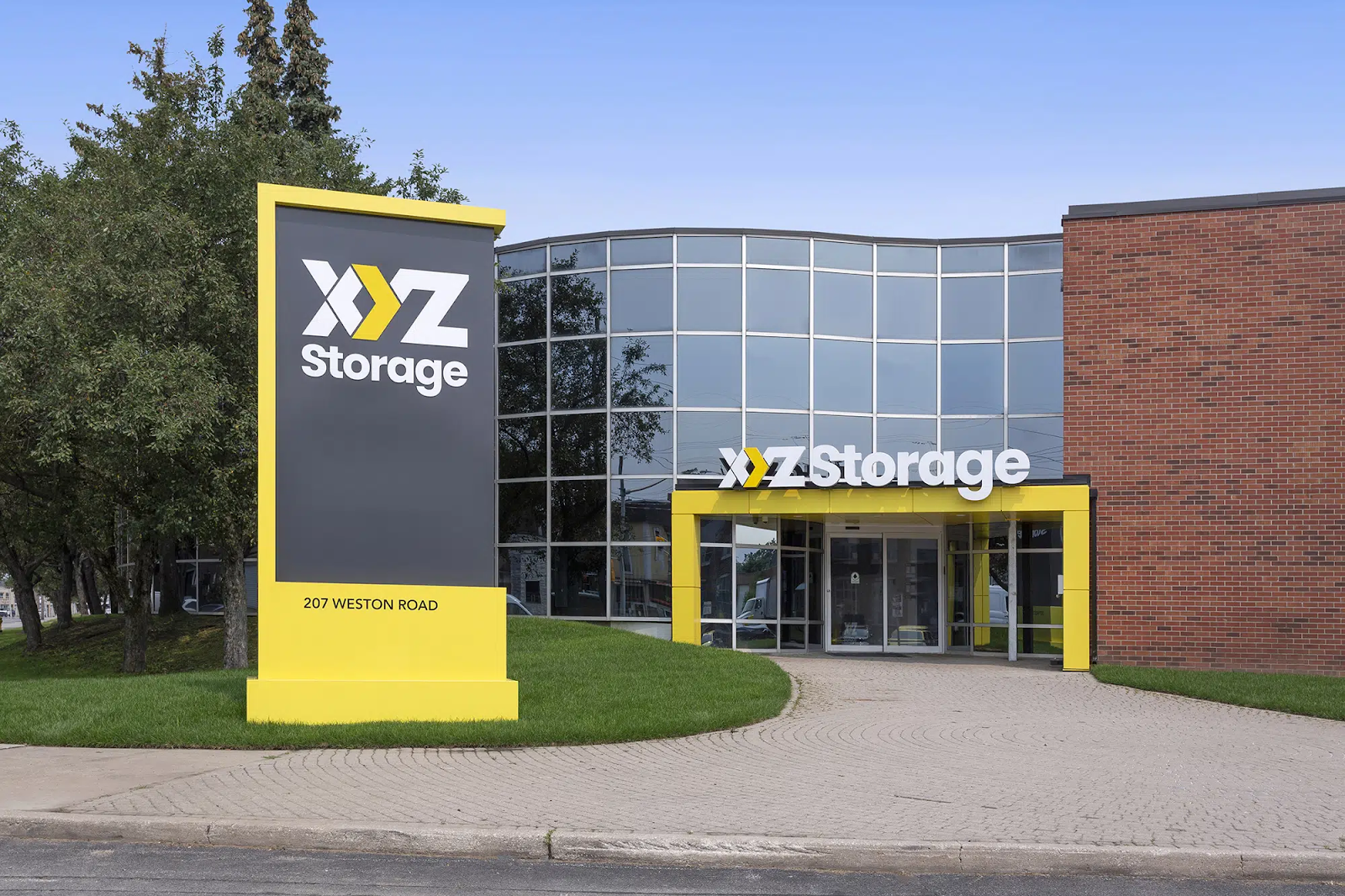 XYZ Storage is one of Toronto's top-rated storage facilities, with an overall rating of 4.9 out of 5, showing that most of its previous and present clients are pleased with its secure units.
What sets XYZ Storage apart from its competitors is its free reservation strategy that only needs you to pay when moving in your belongings.
Given that storage spaces are in high demand in Toronto, this allows customers to reserve their slots without having to pay anything. You can cancel your contract anytime if you no longer want to use its storage units.
#3 Vaultra Storage
Vaultra Storage offers one of the cheapest storage facilities in Canada, not just in Toronto, even though it's a Toronto-based company. Vaultra Storage offers various self-storage options and is a wholly Canadian-owned business. Since its foundation, it has expanded into several markets across Canada, improving its service accessibility.
You'll find a storage solution for you, whether you're trying to store small goods, furniture, or even automobiles.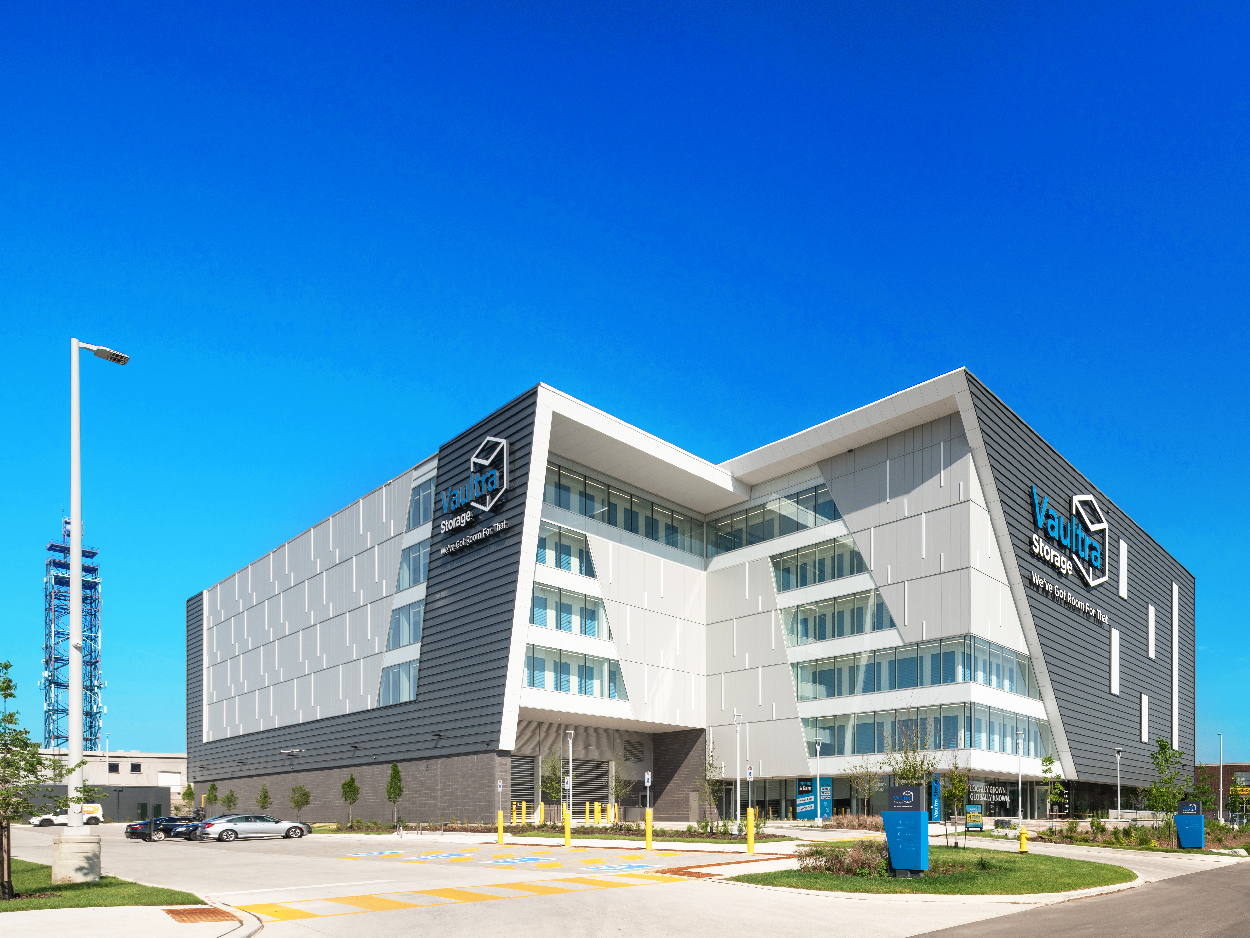 The high-definition cameras and round-the-clock motion recording are what is most appreciated about Vaultra Storage, giving clients peace of mind that their valuables are secure.
Furthermore, they also have electronic gate access instead of traditional lock&key to open storage units, which enhances the security and privacy of their facilities.
Like Bluebird, they have heated and non-heated units to help manage dust accumulation, maintain air quality and prevent rodent and insect infestations.
In addition, Vaultra Storage provides door-to-door services, albeit it's important to remember that this service is somewhat costly. Vaultra Storage should be on your list of options if you're looking for cheap self-storage options in Toronto.
#4 Green Storage
Green Storage, which was founded 15 years ago, has developed into one of the cheapest and most reputable providers of both residential and commercial storage units in Toronto. It has constructed numerous large storage facilities totalling more than a thousand units around the province of Ontario, notably in Toronto, Ajax, and Aurora, among other cities.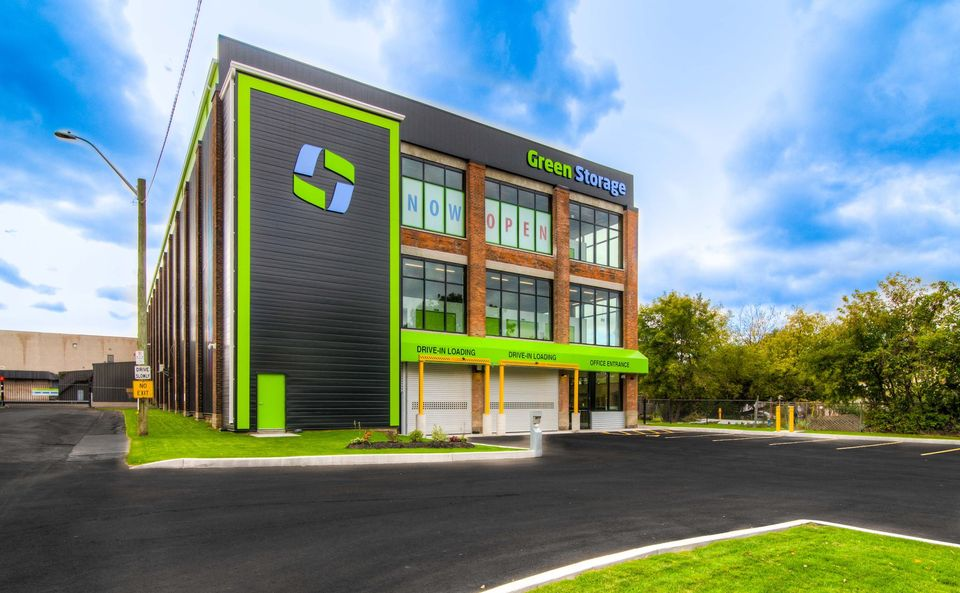 Its storage rooms have amenities including 24-hour security, charging stations, LED lighting, moving materials, personal fire and smoke alarms, heated storage facilities, free Internet access, and even coffee for clients.
Green Storage provides insurance for both personal and commercial storage units with a coverage of $5,000 and $2,500 for further protection of its clients' possessions. They also provide full coverage insurance for buyers that prefer it.
The staff at Green Storage helps customers move in smoothly and conveniently by assisting them from start to finish. You can ask them for a recommendation for a moving company if you need assistance relocating your belongings to your new house.
#5 Apple Self Storage
Apple Self Storage can meet all your storage needs, no matter how big or small. It offers a range of storage unit sizes, from small ones measuring 20-50 square feet to large ones measuring 200-300 square feet, making it one of the best storage facilities in Toronto.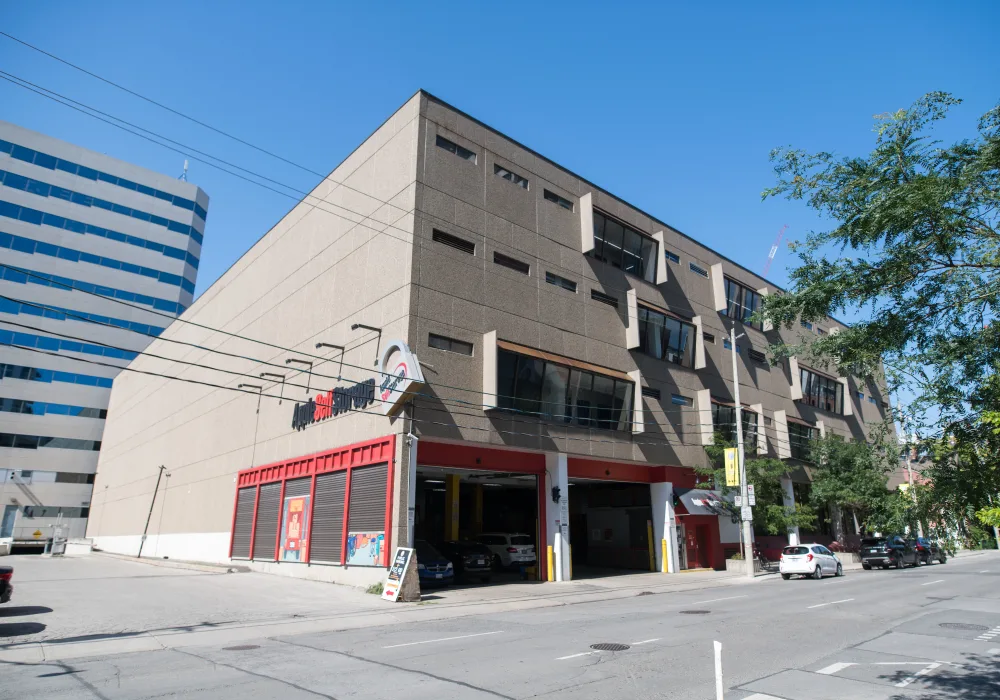 Its storage owners can take advantage of amenities including well-lit spaces, round-the-clock security, moving and packing supplies, individually alarm-rigged units, and seven-days-a-week access. Owners are welcome to visit any day of the week from 6 am to 10 pm, but it does not provide 24-hour access.
It also offers temperature-controlled facilities, which allow you to securely store furniture, computers, electrical equipment, artwork, antiques, and medical supplies. This is another factor why it's one of the best self-storage alternatives in Toronto.
Additionally, some of their storage facilities provide a 50% discount if rented for a minimum of two months.
#6 Access Storage
Access Storage is another affordable storage facility option in Toronto. One of the key perks this company has to offer is 24-hour access to your belongings, something the other five options on this list don't provide. This means that you'll be able to access your storage spaces more easily at any time of day or night, thanks to Access Storage. Although it only has office hours from 8 am to 10 pm, storage owners are welcome to stop by anytime.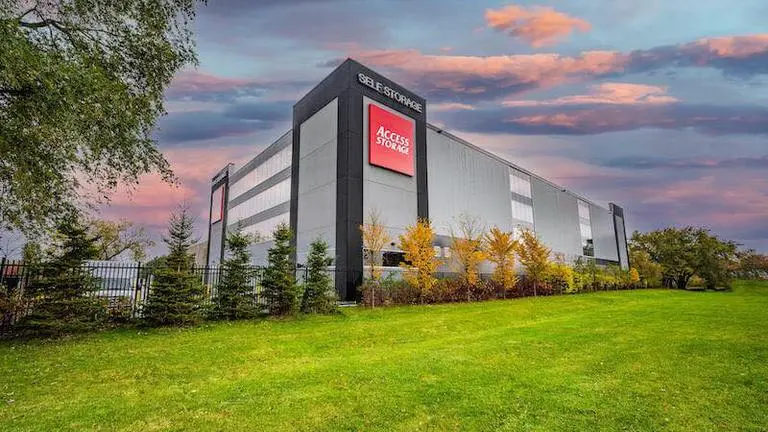 It provides storage units of various sizes you can use for moving, commercial, and personal needs. Each self-storage unit is equipped with amenities, including alarms, regular maintenance, outside parking, climate control, and 24-hour security.
Customers searching for secure, economical self-storage units can use Access Storage's facilities anywhere in Toronto. Additionally, new clients are eligible for four weeks of rent-free housing.
Consider Access Storage different from other storage facilities that sometimes lock customers into lengthy contracts. Any of its self-storage spaces are available for short-term rentals of up to four weeks.
In addition to safeguarding your possessions, Access Storage provides moving equipment, mailbox rentals, and vehicle rentals for people who are moving. It can even direct you to a reputable moving company if you need help relocating your things.
Things To Consider When Renting A Storage Facility In Toronto
Let's start by stating the obvious fact: renting a self-storage unit in Toronto rarely comes cheap. Not just the storage space itself but also a lot of other things will cost money.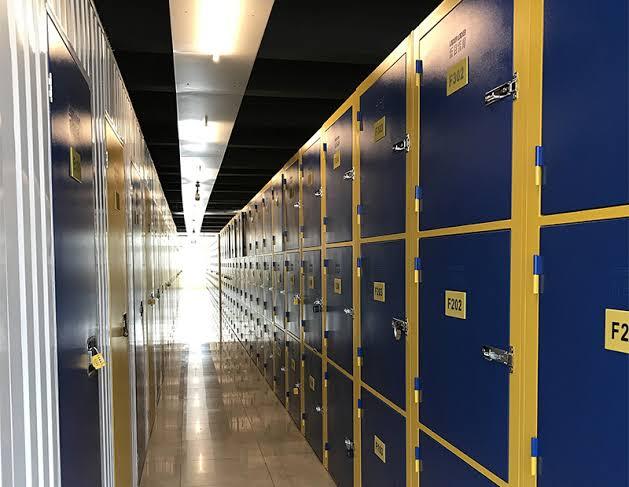 According to the 2020 Self-Storage Almanac, a 10′ by 10′ storage space costs between $190 and $395 per month on average in Toronto, so if you're looking for long-term storage, you'll need to cough out $2,280 to $4,740 per year.
However, storage units of the same size in some other locations will only cost you between $195 and $260.
As I mentioned earlier, location can have an impact on storage unit rates. It's advisable to use caution when evaluating typical expenses because they can vary widely depending on various factors.
Therefore, regardless of the type of storage, be sure to inquire about the contract, terms, and services offered when looking for storage facilities in your neighbourhood.
How To Save On Self-Storage In Toronto?
Let's look at how some of these factors play a role in determining how much you'll pay for storage in Toronto:
#1 Duration And Time
Customers can easily compare different storage facilities because most rental pricing is displayed based on monthly storage unit fees.
It's advisable to choose storage facilities that demand the smallest time commitments if you'd like to cut costs on your storage expenses.
This will make renting a storage unit for at least a year far less expensive than renting it for only three or six months.
#2 Location
The high demand for real estate drives up the cost of renting a space in a major city compared to a unit in a rural location.
Determining where to store your items will affect your storage costs because storage facilities in major cities like Toronto and Vancouver frequently cost more than those in rural areas like Mississauga and Oakville.
#3 Insurance
To further protect their customers' belongings, several storage facilities ask clients to enroll in some kind of insurance. Although it's undoubtedly an additional expense, it safeguards your possessions in case of an emergency.
Since natural disasters like fire, earthquakes, and floods may happen anywhere, including storage facilities, getting your things insured could result in you being compensated if any of your belongings are damaged due to accidents or disasters.
#4 Size Of Storage Unit
Obviously, the price increases with the size of the unit. To get the most out of the unit's price, you should be aware of how many goods you intend to keep in the storage unit.
The idea is to rent just the space you need. You don't want to end up paying for a bunch of empty storage space you'll never fill.
#5 Distance
It's important to consider whether you'll be leaving your things unattended for months at a time or if you'll be checking in on them or using them frequently. If it's the latter case, choosing a storage facility that's nearer home, even if it's more expensive, can end up making financial sense after you factor in the gas and time it takes you to go to your unit and back multiple times a week.
If you're not planning on paying your stuff a visit more than once or twice a month, you will benefit more from a cheaper unit that's further away
#6 The Level Of Access You'll Need
Finally, if you need access to your belongings at different times of the day, you'll have to pay more for a provider that allows 24/7 access to storage units. But if you're unlikely to need something from your storage unit at 3 am, then you can save money by choosing a provider that only offers access during office hours.
The Bottom Line
The quality of service provided by storage providers varies, ranging from self-serve to full-service storage. Some facilities simply provide a few services and concentrate on renting out storage units due to varying customer requests.
If you intend to use any storage facility to house your belongings, you must do proper research to determine which one is best for you. Choosing a unit of the right size, with an adequate level of security features, decent insurance coverage and at the right distance will go a long way in avoiding you overpaying for your self-storage.
If you don't need to check in on your things more than once or twice a month, I suggest you find a storage facility as far away from Downtown Toronto as possible.
But if you're looking for storage you can access frequently throughout the day, you'll do better choosing one that's closer to home. If that's your case, any of the six options mentioned above, Bluebird Self Storage, XYZ Storage, Vaultra Storage, Green Storage, Apple Self Storage, or Access Storage, will be a great choice.
If you're having trouble making ends meet to pay for your self-storage, check out Canada's best crypto signup bonuses and get a head start when investing in cryptocurrency,
Cheapest Storage Unit In Toronto FAQs
What kinds of storage units are available in toronto?
There are several types of storage units available in the self-storage industry in Toronto. Some common types include:
Indoor storage units: These units are located inside a building and are typically climate-controlled to protect your belongings from extreme temperatures and humidity.
Outdoor storage units: These units are similar to garages and are located outside. They are usually not climate-controlled and are more suitable for storing items that can withstand temperature changes.
Climate-controlled storage units: These units maintain a consistent temperature and humidity level to protect your belongings from damage caused by extreme temperatures and humidity.
Drive-up storage units: These units allow you to drive your vehicle right up to the door of the unit for easy loading and unloading.
Specialty storage units: These units are designed for specific types of items, such as wine storage, document storage, or vehicle storage.
The type of storage unit you choose will depend on your specific needs, such as the type of items you need to store, the level of protection you require, and your budget.
What is a climate-controlled storage facility?
Certain storage containers require climate control in order to protect items kept in locations with rather intense weather. It's also a method of preserving objects sensitive to temperature, such as artwork and equipment for treating patients.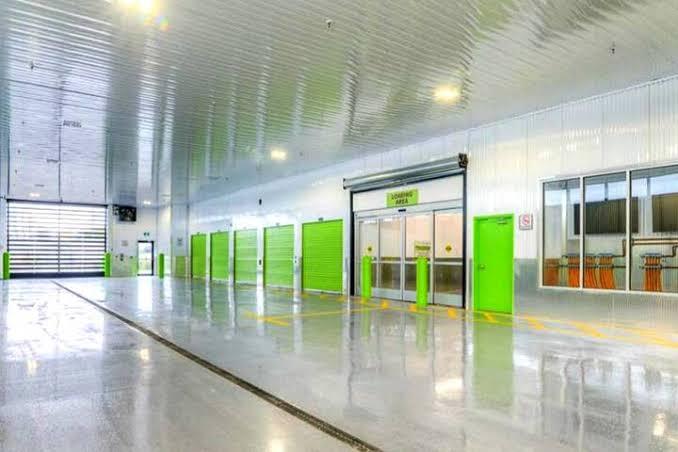 These storage units are enclosed and precisely controlled for temperature and humidity to prevent destroying such valuables. Self-storage facilities with climate control are, therefore, more expensive than those without it.
What are the advantages of storage facilities?
Adequate space is one of the major advantages of a storage unit for clients in both the residential and commercial sectors. You'll have a lot more room to move around in your house or workplace due to the enormous space it might free up.
Additionally, renting a storage space can be a more affordable option than decluttering. Renting a storage unit can allow you to store your items temporarily until you can find another use for them, saving you from having to move into a larger space or toss some of them away.
What are the various storage unit sizes?
Most storage facilities provide storage units in sizes ranging from 5′ x 5′ to 10′ x 30′, with the smaller unit being the more affordable choice. Storage units can also be found in typical sizes of 5′ x 10′, 10′ x 10′, 10′ x 15′, 10′ x 20′, and 15′ x 25′.
It is advisable to use the smallest sizes available if your goal is to maximize the space in your home and minimize the impact on your wallet. If there aren't many objects to store, it would be wasteful to rent a large storage space.