Crypto ETFs are exchange-traded funds that allow investors to gain exposure to the crypto market indirectly. They have several distinct advantages, such as eliminating the need for you to acquire and store digital assets yourself, and they're also a great way to diversify your investment portfolio.
However, there are a few drawbacks that should be considered before deciding to invest in them, such as their lack of performance history and their considerably high fees, which will most likely reduce your investment returns. If you want to take a more direct approach to cryptocurrency investing while also paying lower fees, I recommend using crypto exchanges like CoinSmart to purchase digital assets with CAD and/or US dollars.
What Is A Crypto ETF?
Usually, ETFs track an index or a collection of assets, but crypto ETFs track the price of one or more digital assets such as Bitcoin (BTC) (through Bitcoin ETFs) and Ethereum (ETH) (through Ether ETFs).
Many of the cryptocurrency ETFs available to trade in the Toronto Stock Exchange (TSX) fall in one of two categories:
1. Crypto ETFs Backed By Physical Cryptocurrencies
In this form of crypto ETF, the fund's manager purchases cryptocurrencies, and their ownership is represented as shares by investors. This way, investors will indirectly own cryptocurrencies when they buy ETF shares.
Owners may get exposure to cryptocurrencies without having to incur the associated cost or danger of owning them directly.
2. Synthetic Crypto ETFs
The second type of crypto ETFs that exist is known as synthetic crypto ETFs. These ETFs monitor cryptocurrency derivative instruments such as futures contracts and cryptocurrency ETPs (exchange-traded products).
Several ETFs that track Bitcoin futures contracts traded at the Chicago Mercantile Exchange (CME) have been proposed to the U.S. Securities and Exchange Commission.
How Do Crypto ETFs Work?
The value of cryptocurrency ETFs changes on a daily basis depending on investor sales and purchases. They are also traded on a daily basis, like common stocks.
Instead of tracking the actual cryptocurrency price, exchange-traded fund (ETF) share prices mimic derivatives' movements. As a result, when futures contract prices rise, so do ETF share prices. When futures contract prices fall, ETF share values decrease.
Synthetic cryptocurrency ETFs, like other derivative investments, are slightly riskier due to the fact that their operations may not always be transparent.
What Is The Difference Between Investing In Crypto ETFs And Buying Crypto Directly?
The most noticeable difference between investing in crypto ETFs and buying cryptocurrencies directly is that you aren't actually buying the cryptocurrency when you invest in crypto ETFs. You're putting money into a stake controlled by a larger organization that has underlying positions in the assets.
This isn't the same thing as owning crypto assets since you're purchasing shares in a firm that mirrors the performance of the cryptocurrency you're investing in.
In other words, if you invest in Bitcoin ETFs like the Purpose Bitcoin ETF or the CI Galaxy Bitcoin ETF on Questrade, you are not really getting Bitcoin, so you wouldn't be able to do any Bitcoin trading with other people or utilize it for any purchases. Despite that, though, any gains or losses incurred by the token will show in your account as a result of your investment in an ETF that tracks Bitcoin's price.
How To Invest In A Crypto ETF In Canada
There are a number of Canadian online brokers that allow you to invest in either a Bitcoin or Ether ETF, but not all of them are ideal for ETF investing.
If you're searching for a broker that provides free ETF trading in a safe environment, we recommend Wealthsimple Trade, which is also currently giving away a $50 sign-up bonus if you fund your account and deposit at least $100.
Questrade also offers fee-free ETF trading and is currently offering a $50 sign-up bonus when you deposit at least $1,000 in your account.
How Are Crypto ETFs Performing?
Considering the returns of most crypto ETFs won't be available until a year has passed after their inception, it's difficult to give a definitive answer as to how these funds have performed. Because of this, you should be careful when investing even a little amount of money into any crypto ETF.
However, the double-digit annual increases in cryptocurrencies suggest that crypto ETFs will become powerful investment tools in the future.
Crypto ETFs: Pros And Cons
| | |
| --- | --- |
| Pros | Cons |
| They give legitimacy to the most popular digital assets by allowing them to be purchased via regulated channels. | Crypto ETFs typically charge higher fees compared to investing in cryptocurrencies directly through a cryptocurrency exchange. |
| You don't need to buy a personal crypto wallet or worry about losing your private keys. | Crypto ETFs are so new that their long-term viability is not yet known. |
| They're a great way to add cryptocurrency exposure and diversification into your portfolio. | Crypto ETFs are just as volatile as the underlying digital assets they track, so there is potential for significant losses. |
Top 3 Crypto Exchanges In Canada
In case the previously mentioned cons of crypto ETFs have made you reconsider crypto ETFs, or in case you want to take a more direct approach to invest in cryptocurrencies, you could also consider using a crypto exchange.
While crypto ETFs provide indirect exposure to cryptocurrencies, crypto exchanges allow investors to buy and sell different types of coins directly using fiat currencies (like the Canadian dollar).
Here are some of the top crypto exchanges to use in Canada: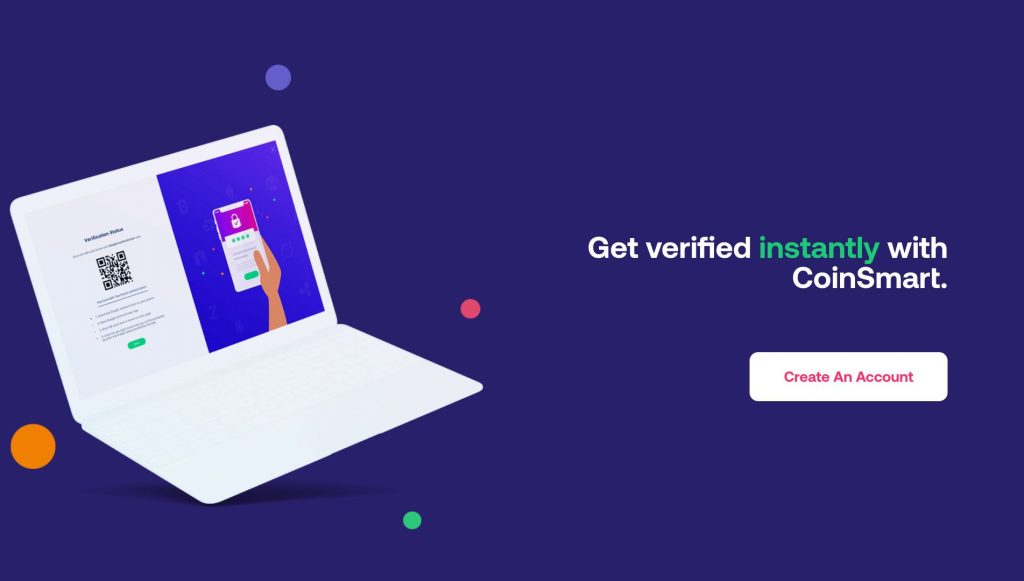 CoinSmart is a great option for Canadians seeking a reliable, trustworthy crypto exchange. CoinSmart's trading fees are just 0.2%, they offer excellent customer support available 24/7 via phone, live chat and email, and user accounts are verified instantly.
CoinSmart has been designated a Registered Marketplace by the Ontario Securities Commission (OSC), which means they're a highly secure exchange. They also maintain a 95% cold storage policy, which keeps your crypto extra safe across all circumstances.
As a new CoinSmart user, you'll receive a $50 bonus upon funding your account, which you can use to buy Bitcoin, Ethereum, or any of the 16 assets CoinSmart supports. If you're looking for a highly secure, reputable exchange, CoinSmart is an excellent choice.
Features
Extremely low trading fees (0.20%)
24/7 customer support available via phone, live chat or email
Instant account verification
Supports 16 cryptocurrencies
Registered Marketplace by the OSC
Trade all altcoins directly
Immediate deposits and withdrawals
User-friendly for both beginners and advanced traders
95% cold storage policy keeps your crypto extra secure
Cost
Account Opening: Free
Trading Fees: 0.20%
INTERAC Deposit: 0%
Bank Wire Deposit: 0%
Bank Wire Withdrawal: 1.00%
EFT Withdrawal: 1.00%
Signup Bonus
$50 bonus when you sign up using this link
Best For
Investors looking for top-level security and instant account verification.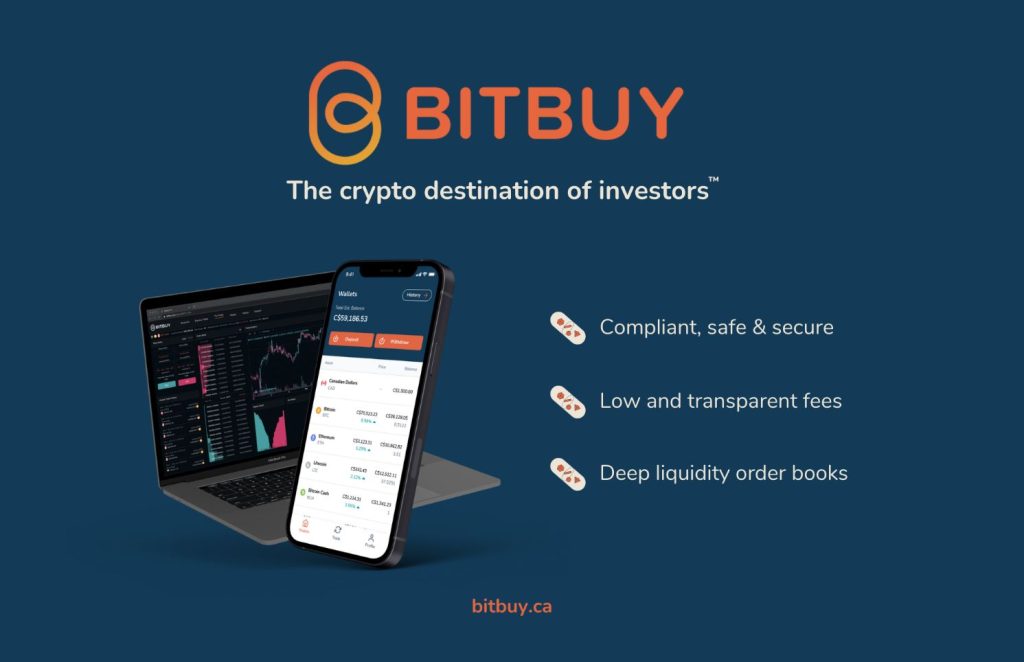 Bitbuy's trading fees are an impressive 0.20%, and just 0.1% for Pro users. It supports 17 cryptocurrencies, verifies accounts instantly, prides itself on its helpful customer service reps, and has a beautiful, well-rated app.
For a limited time, Bitbuy is offering a $50 bonus to new users who fund their account with $250 or more.
You can fund your Bitbuy account directly from your bank account via INTERAC e-transfer or bank wire, with all account deposits and withdrawals executed quickly. It's processed more than $4 billion in trades across its 350,000+ Canadian users.
Bitbuy is a Registered Marketplace and Investment Dealer, as recognized by the Ontario Securities Commission (OSC). This means that the OSC has recognized Bitbuy as a highly safe and secure exchange, and that it offers deep liquidity for all order sizes.
If you're looking for a highly-respected exchange that offers altcoin trading, excellent customer service, and a slick mobile app, Bitbuy is for you.
Features
Extremely low trading fees (0.10% – 0.20%)
Easy to use for both beginners and advanced traders
Supports 17 cryptocurrencies
Excellent customer support
Powerful mobile app (rated 4.6/5 on the App Store)
99% cold storage policy keeps your crypto extra secure
Cost
Account Opening: Free
Express Trading Fees: 0.20%
Pro Trading Fees: 0.10% to 0.20%
INTERAC Deposits/Withdrawals: 1.50%
Bank Wire Deposit: 0.50%
Bank Wire Withdrawal: 1.00%
Signup Bonus
$50 when you deposit $250 using this link.
Best For
Investors looking to trade with extremely low trading fees.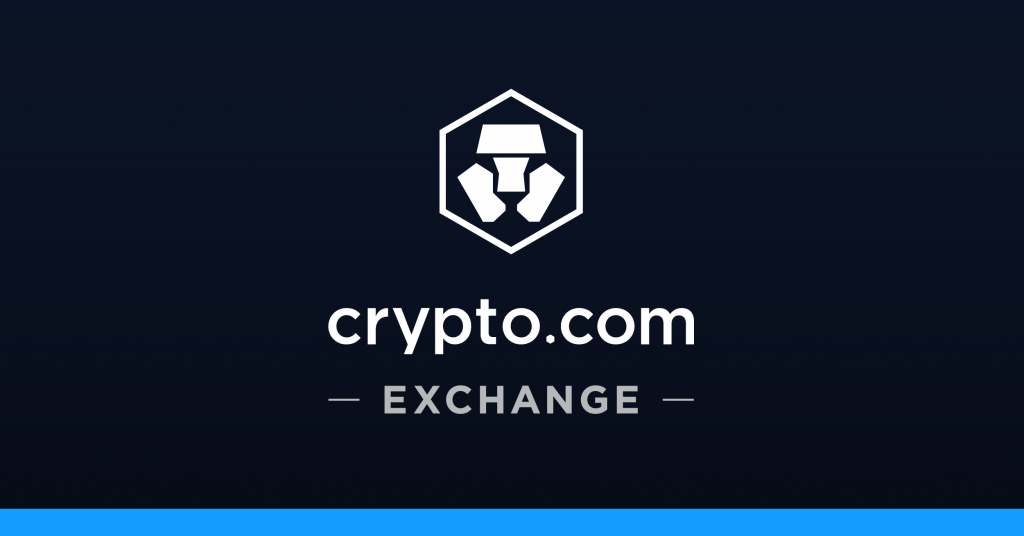 Crypto.com is a major global player that brings a mature, proven exchange to Canadian crypto investors. It supports 100+ cryptocurrencies, making it an ideal fit for anyone looking to invest in undiscovered altcoins before the masses.
Crypto.com offers some unique features that no other Canadian cryptocurrency exchanges can match. Users can trade options and futures contracts, earn interest by staking their coins, and make trades with up to 10x leverage when they feel particularly confident in a coin.
Crypto.com also has invested an enormous amount of money into its platform security, which makes trading with them extremely safe. The exchange is lightning quick (prices update dozens of times per second), which gives day traders an upper hand over the rest of the market.
Overall, Crypto.com is a solid exchange for investors looking to cash in on brand new altcoins. If you're just looking to buy more mainstream coins like Bitcoin and Ethereum, though, I suggest either Bitbuy or CoinSmart instead.
Features
Average trading fees (0.4%)
Supports 100+ cryptocurrencies
Allows up to 10x leverage
Trade crypto derivatives (futures and options contracts)
Earn daily interest by staking your coins
Purchase newly-listed coins at up to 50% off
Free deposits from all cryptocurrencies
Cost
Account Opening: Free
Trading Fees: 0.4%
Best For
Investors looking to buy altcoins and other new crypto assets before they go mainstream.
In Summary
Crypto ETFs are a relatively recent financial instrument that allows investors to acquire exposure to the crypto market indirectly. They have several distinct benefits, such as eliminating the need for you to take possession of the coins yourself and being an excellent method to broaden your investment portfolio.
However, they also have a few cons that are worth considering, such as their currently non-existent track record and their very high fees, which will likely eat into your investment profits. If you want to take a more direct approach to invest in cryptocurrencies while also incurring smaller fees, I recommend that you start using crypto exchanges like CoinSmart to invest in crypto coins with fiat currencies.