How To Buy Polkadot (DOT) In Canada
To buy Polkadot (DOT) in Canada, you'll need to use one of two methods.
The first would be to use a cryptocurrency exchange, a platform that allows you to buy Polkadot directly using fiat currencies (such as CAD or USD). A crypto exchange also allows you to buy other cryptocurrencies (like Bitcoin (BTC), Ethereum (ETH), and Dogecoin (DOGE)) and then trade these cryptocurrencies for an equal amount of Polkadot (DOT) tokens.
The second method involves using a cryptocurrency broker, a simple-to-use platform that allows you to trade between cryptocurrencies in as little as a single click. However, it's worth mentioning that these platforms usually have higher trading fees compared to crypto exchanges.
Top 3 Crypto Exchanges To Buy Polkadot In Canada
Here are our top crypto exchange picks for buying Polkadot (DOT) in Canada: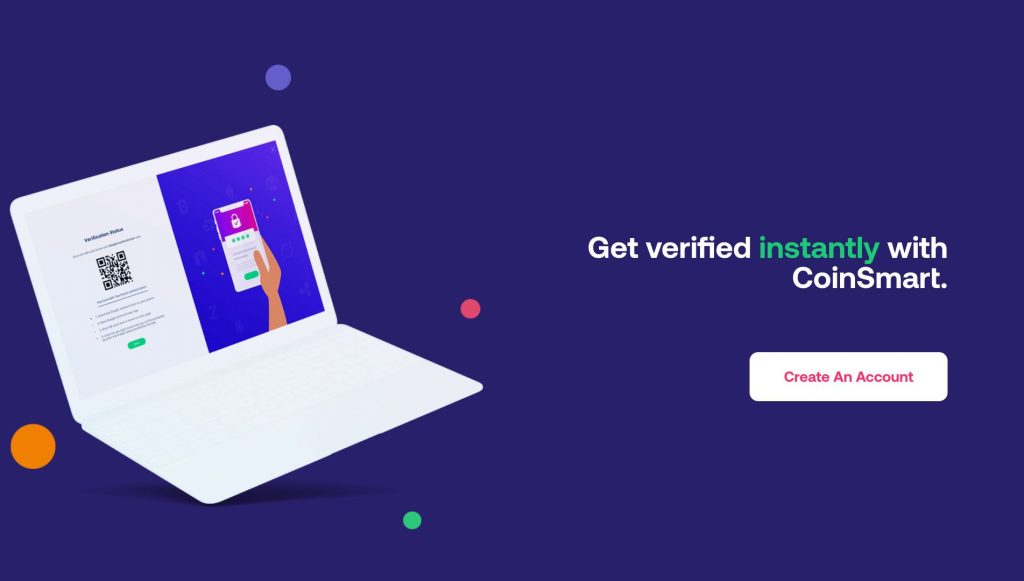 CoinSmart is, without a doubt, the best crypto exchange in Canada in 2021. If you haven't heard of them, that's because they've been pouring money into improving their trading experience, not marketing. Still, if you ask any experienced Canadian crypto trader, they'll tell you the same thing: CoinSmart is the best in the business.
Trading with CoinSmart costs just 0.20%, the lowest trading fees of any exchange in Canada. They offer excellent customer support via phone, live chat and email, and user accounts are verified instantly.
Most exchanges require users to trade every altcoin first with a stablecoin (eg. Chainklink with Bitcoin, and then Bitcoin with Shiba Inu), but CoinSmart allows users to trade altcoins directly (eg. Chainlink with Shiba Inu), minimizing fees and boosting your profits. And you're buying real crypto with CoinSmart, which means you can move it on and off the exchange whenever you want.
I've personally used CoinSmart for more than a year now and have had nothing but excellent experiences with them. I've tried out many of the other exchanges on this list, so I'm confident in recommending CoinSmart as the best place to buy crypto in Canada.
Features
Supports 13 cryptocurrencies
Lowest trading fees in the industry (just 0.20% per trade)
Instant account verification
Trade all altcoins directly
Immediate deposits and withdrawals
User-friendly for both beginners and advanced traders
95% cold storage policy keeps your crypto extra secure
24/7 customer support available via phone, live chat or email
Cost
Best For
Investors looking to trade stablecoins and altcoins with the industry's lowest fees.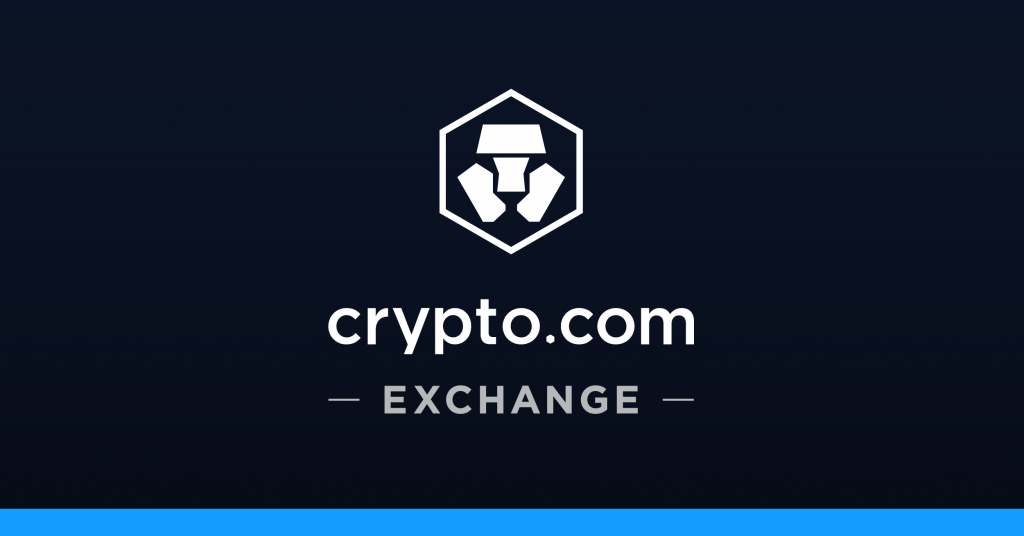 Crypto.com is a major global player as far as exchanges go, and it's recently been having a major impact on the Canadian crypto market. It supports 100+ cryptocurrencies, making it an ideal fit for anyone looking to invest in undiscovered altcoins before the masses.
Crypto.com also offers some unique features that no other Canadian exchanges can match. Users can trade options and futures contracts, earn interest by staking their coins, and make trades with up to 10x leverage when they feel particularly confident in a coin.
Crypto.com has invested an enormous amount of money into its platform security, which makes trading with them extremely safe. The exchange is also lightning quick (prices update dozens of times per second), which gives day traders an upper hand over the rest of the market.
Features
Supports 100+ cryptocurrencies
Allows up to 10x leverage
Trade crypto derivatives (futures and options contracts)
Earn daily interest by staking your coins
Purchase newly-listed coins at up to 50% off
Reasonable trading fees (0.4% per trade)
Free deposits from all cryptocurrencies
Cost
Signup Bonus
$10 of CRO when you stake $1,000 of CRO using this link
Best For
Investors looking to buy altcoins and other new crypto assets before they go mainstream.
While CoinSmart is undoubtedly the best crypto app in Canada and Crypto.com takes second place, Bitbuy is a great third option. It supports 9 cryptocurrencies, prides itself on its helpful customer service reps, and has a beautiful, well-rated app. You can fund your Bitbuy account directly from your bank account via INTERAC e-transfer or bank wire, with all account deposits and withdrawals executed quickly.
Just like CoinSmart, Bitbuy verifies accounts instantly. Bitbuy is also gearing up to add 6 new altcoins in late November: Polkadot, Dogecoin, Polygon, Cardano, SushiSwap and Solana.
If you're looking for a well-respected exchange that offers altcoin trading, great customer service, and a slick mobile app, Bitbuy is a good choice.
Features
Very low trading fees
Easy to use for both beginners and advanced traders
Supports 9 cryptocurrencies (with 6 more coming in late November)
Excellent customer support
Powerful mobile app (rated 4.6/5 on the App Store)
95% cold storage policy keeps your crypto extra secure
Cost
Express Trading Fees: 0.20%
Pro Trading Fees: 0.10% to 0.20%
INTERAC Deposits/Withdrawals: 1.50%
Bank Wire Deposit Fee: 0.50%
Bank Wire Withdrawal Fee: 1.00%
Signup Bonus
$20 when you deposit at least $250 using this link
Best For
Investors looking for top-level security and fast verification, deposits and withdrawals.
How To Buy Polkadot (DOT) In Canada FAQs
What Is Polkadot (DOT)?
Polkadot (DOT) is a cryptocurrency belonging to Polkadot, a software that wants is encouraging the creation of a global network of computers to operate a blockchain of its own (with user-generated blockchains on top of it).
This makes Polkadot one of many current blockchains aiming to create a cryptocurrency ecosystem. Among these blockchains, there's also Ethereum (ETH), Cosmos (ATOM) and EOSIO (EOS).
Can I Buy Polkadot (DOT) In Canada?
Yes. To buy Polkadot (DOT) in Canada, all you need to do is use a cryptocurrency exchange that either allows you to exchange fiat currency for Polkadot (DOT) or other cryptocurrencies for Polkadot (DOT).
I recommend using any of the following exchanges: CoinSmart, Bitbuy, or Crypto.com. These are currently our three top-rated exchanges in Canada, and each of them allows you to buy Polkadot (DOT) with relatively low fees.
Where Do I Store My Polkadot (DOT) Tokens?
Once you've acquired a few Polkadot tokens, you have a wide array of ways you can store them.
For example, you could leave your Polkadot tokens in your crypto exchange account. This might be safer than storing them in a software (or hot) wallet because crypto platforms tend to keep 95% of their digital assets in cold storage. However, there's still a chance your account might be hacked or stolen, so this method doesn't exactly guarantee the safety of your Polkadot tokens.
Another way to store your digital assets is by using a personal crypto wallet to secure your private keys and digital assets. Once again, it doesn't completely guarantee safety, but using a cold wallet is indeed safer than leaving your funds in your crypto exchange account.
Here are our top 3 cold storage wallet picks:
Ledger Nano X: The Ledger Nano X is the best cold storage crypto wallet on the market today. It's a hardware wallet that uses a certified secure chip to protect your private keys and it supports more than 1,800 crypto assets.
Ledger Nano S: Similar to the Nano X, the Ledger Nano S is a hardware wallet with extremely positive reviews from its users. It supports 1,500+ cryptocurrencies and allows users to hold up to 20 digital assets on the device at any given time.
Trezor Model T: The Trezor Model T is a hardware wallet and password manager designed and created by the SatoshiLabs team. It supports 1,000+ cryptocurrencies including Bitcoin, Ethereum, Litecoin, Dogecoin, Bitcoin Cash, Zcash (ZEC), and many others.
Is Polkadot (DOT) A Good Investment?
Polkadot (DOT) has a pretty bright future ahead, considering that it has real-world use cases and it plans to solve many of the problems that other blockchains have (mainly the triple dilemma of decentralization, security, and scalability.)
However, the drop in price that Polkadot (DOT) suffered in May 2021 only serves as a reminder that this token, like every altcoin, is subject to wild fluctuations in price. If you're not sure whether or not you can handle these investing conditions, investing in Polkadot may not be for you.
In Summary
Polkadot (DOT) is very easy to buy, sell and trade in Canada. There are plenty of cryptocurrency exchanges and cryptocurrency brokers that support it, and all you'd need to do to get your hands on this digital asset is buy it using fiat currencies or trading other cryptocurrencies for Polkadot tokens.
If you want to buy Polkadot in Canada, I recommend you use CoinSmart, both for its high level of security and for its ease of use. It also has the lowest trading fees of any exchange in Canada, so if you're looking for a secure, cost-effective way to buy and sell crypto, CoinSmart is the way to go.