Wealthsimple has placed itself as the leading robo advisor in Canada, with a combination of straightforward pricing, excellent value on large accounts, low fees on small accounts, great usability and awesome perks. If you're a socially responsible investor, you might also want to check out what WealthSimple has to offer!
What is Wealthsimple?
Wealthsimple is a well-equipped robo advisor that manages your money employing a team of world-class financial experts and the best technology talent. It works alongside software engineers, designers, and data scientists who have previously worked at esteemed companies such as Amazon, Google, and Apple. Right now, Wealthsimple has 230 employees and $4 billion in assets under management for over 120,000 global clients, making them the largest robo advisor in Canada.
How does Wealthsimple work?
Using the Modern Portfolio Theory (MPT) whose idea is to diversify your portfolio by investing in many different assets, Wealthsimple aims to maximize your returns and reduce risks.
Wealthsimple invests money automatically in diversified ETFs (exchange-traded funds) keeping the low-cost index funds as their focus to help keep your front-load expenses and total expense ratios down.
Upon completing a brief questionnaire, Wealthsimple puts together a recommended portfolio tailored for you, which they will manage. All this is done while taking into account your age, income, net worth, and risk tolerance. So, if you agree and fund your account, Wealthsimple proceeds to manage those funds and will rebalance your account as necessary to keep you on track.
You should use Wealthsimple if…
You are a beginner in the investment world, don't have a lot to invest and don't know where to start. Since there is no minimum deposit required, Wealthsimple offers a great choice to start by letting them manage your funds no matter how little you start with.
You are an investor with high balances. This will allow you to take advantage of the many extra perks that Wealthsimple offers to its high rollers. These include a lower annual fee, tax benefits, and even airport lounge access. This is something we'll go in deeper further in the post.
You are socially conscious and/or an Islamic investor. This is something that sets Wealthsimple apart, as they offer Halal and socially responsible portfolios. This way you can stay in line with your values while investing.
Pros and cons of Wealthsimple
| | |
| --- | --- |
| Pros | Cons |
| Free access to human advisors when needed. | Account management fees can be higher. |
| Free analysis of your portfolio. | Limited personal finance tools. |
| Socially responsible investment options. | |
| No account minimum. | |
Perks of Wealthsimple
Wealthsimple's perks vary according to the pricing tiers the investor chooses. Here are the different program tiers:
Basic (deposit up to $100,000) – 0.5% fee
Black (deposits of $100,001 to $500,000) – 0.4% fee
Generation ($500,001+ in deposits) – 0.4% fee with a lot of additional perks
Wealthsimple Basic
This is the tier where most investors prefer to start. If you have an account balance of less than $100,000, you will use Wealthsimple Basic. With this tier, you get access to the most important features for which Wealthsimple is known, including:
Investors can set up a wide array of account types such as RRSPs (Registered Retirement Savings Plan), TFSAs (Tax-Free Savings Account), and more
Halal investing options
High-interest savings accounts
Three different ETF-based portfolios based on your situation: Standard, SRI, or Halal portfolios in risk levels 1 to 10
Socially responsible investing options
Tools to help the investor turbo-charge their savings like Roundup and Overflow
Auto-rebalancing, auto deposits, dividend reinvesting, and expert financial advice
Wealthsimple Black Program
For those seeking to invest $100,000 or more with Wealthsimple, you'll be able to qualify for Wealthsimple Black. This program allows you to have access to premium services reserved for Wealthsimple's high-value clients. Here are some of its features:
Lower management fee of 0.40% (versus 0.50% for smaller accounts)
Tax-efficient funds
Tax-loss harvesting
A financial planning session with one of Wealthsimple's expert advisors
VIP airport lounge access to over 1,000 airline lounges in 400 cities
Wealthsimple Generation
If you have a combined family account size larger than $500,000, then you will be able to qualify for Wealthsimple Generation. With this tier, you'll get access to all the perks of Wealthsimple Basic & Wealthsimple Black plus other features such as:
In-depth financial planning
Portfolios that are customized to you
A team of advisors at your disposal
A personalized financial report that includes income planning in retirement
50% off a comprehensive health plan from Medcan.
Wealthsimple's Investment Model
The Modern Portfolio Theory that Wealthsimple uses to design their portfolios for which Harry Markowitz gained a Nobel Prize in the 1950s.
In simple terms, Markowitz figured out that the best way to manage your money over the long term is to assemble a portfolio that minimizes volatility by diversifying is a proven and reliable way to grow your money over a long period of time. This is also known as a passive investing approach to the market.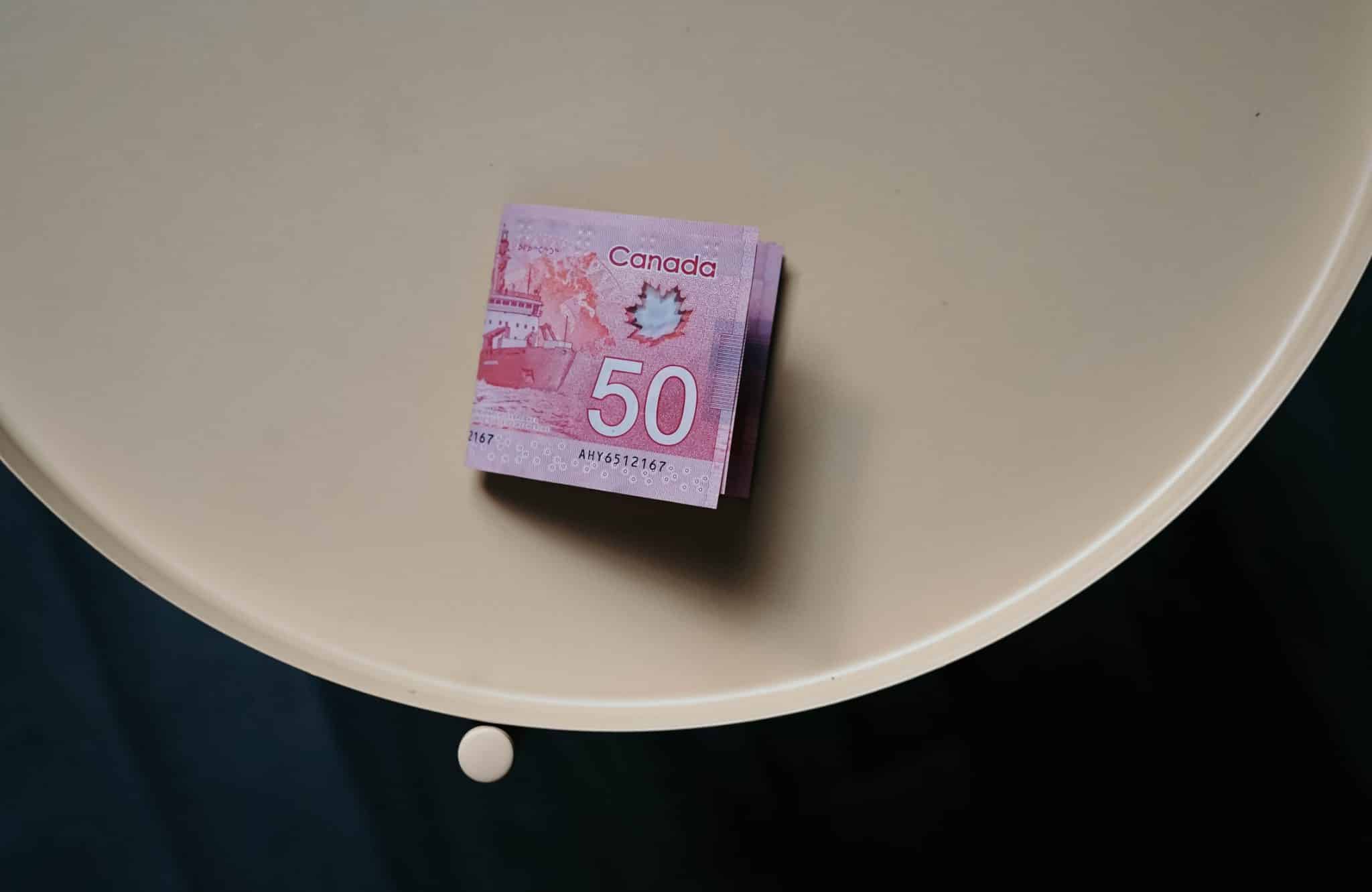 By designing portfolios that use low-cost ETFs to track the market as a whole, Wealthsimple proves this theory. Using this strategy minimizes the risk for your money by eliminating the volatility of individual stocks and taking advantage of winners by investing in a lot of stocks at once – optimizing your investment returns.
Features
Wealthsimple features
Minimum investment
None on the Wealthsimple Basic plan
Service cost
A fee of 0.5% that goes down to 0.4% for Wealthsimple Black clients who have invested at least $100,000.
Management Expense Ratio
Around 0.20%.
Accounts offered
Traditional IRA, Roth IRA, SEP IRA, Personal account, Joint account and Trust.
Usability
Overall great
Customer service
4.5/5 on average according to 57 users.
Past portfolio performance
Check it here.
Tax-loss harvesting
Yes, on all taxable accounts.
Portfolio personalization
Wealthsimple has four separate portfolios: Basic Black Socially Responsible Investing (SRI) Halal
Referral program
Yes. Here are the conditions.
Human advice
Yes, included in service
Other features
Rebalancing: When asset allocations move away from its desired portfolio direction, Wealthsimple will automatically rebalance the said portfolio. This can take place any time a portfolio allocation varies by more than 20% from the target. A portion of an over-performing asset will be sold, and the proceeds reinvested in an underperforming asset. With this process, you'll be able to "buy low and sell high" on an ongoing basis.
Automatic dividend reinvesting: This feature allows investors to maximize the benefit of compounding of investment earnings.
Account security: All accounts are insured by SIPC (Securities Investor Protection Corporation) for up to $500,000 in cash and securities, including up to $250,000 in cash. State-of-the-art security measures such as encryption when handling the investor's financial information are also included.
Smart Savings: A low-risk investment account offering a higher rate of return than the national savings account average, which also features unlimited fee-free transfers with no minimum account size.
Customer service: Wealthsimple is available for customer service or investment advice by phone or by text. Availability is Monday through Friday, from 8:00 AM to 8:00 PM, Eastern Time. Additional customer service is available by email, 24 hours a day, seven days a week.
Types of Portfolios
Wealthsimple has four separate portfolios:
Basic
Black
Socially Responsible Investing (SRI)
Halal
Here are the details for each one:
Wealthsimple Basic Portfolio
Designed for accounts with balances between zero and $100,000. The annual management fee is 0.50% per year, and it offers the following services:
Automatic deposits
Rebalancing
Tax-loss harvesting
Dividend reinvesting
A personalized portfolio
Human financial advice
This portfolio can be set up in one of three types:
Conservative portfolio, which includes 65% bonds and 35% stocks.
Balanced portfolio, including 50% bonds and 50% stocks.
Growth portfolio, with 80% stocks and 20% bonds.
The portfolios will be constructed in a similar manner whether taxable or retirement. The main difference is that, since the accounts are already tax-deferred, retirement accounts will not include municipal bonds.
Wealthsimple Black Portfolio
This is the portfolio for larger investors since it requires a minimum investment of $100,000. The Black portfolio lowers the annual management fee from 0.50% to 0.40%, and it includes a financial planning session with an expert financial advisor. This is a great opportunity to discuss your long-term goals with an expert and find out how your portfolio will help you reach them.
Wealthsimple emphasizes the advantage of the lower fee with the Black Portfolio compared to the Basic Portfolio, as well as more traditional investing since it also comes with additional tax efficiency. In addition to tax-loss harvesting, they will construct your portfolio using tax-efficient funds. This is done by holding various assets in accounts that offer the best tax considerations.
Annual fee aside, the Wealthsimple Back Portfolio is actually constructed in a similar way to the Basic Portfolio, but it also provides VIP airport lounge access at more than 1,000 airline lounges in over 400 cities. Investors will get a complimentary Priority Pass membership for themselves plus one travel companion. This pass is valid for 12 months from the date it is issued and it is basically like having the Prestige membership, without the annual price tag.
Wealthsimple Socially Responsible Investing (SRI) Portfolio
The SRI Portfolio focuses on investing in companies that have the following characteristics:
Companies with low carbon emissions
Companies that support gender diversity
Businesses that support affordable housing
While the SRI Portfolio uses the same allocations as the Basic and Black portfolios, it offers the investors an opportunity to invest in a way that's consistent with their personal values.
Which Funds Are Included In The SRI Portfolio?
This portfolio invests in six different funds, including stock funds into fixed-income funds. The funds are as follows:
iShares MSCI ACWI Low Carbon Target (CRBN): Low Carbon, comprised of global stocks with lower carbon emissions than the broader market.
PowerShares Cleantech Portfolio (PZD): Cleantech, comprised of cleantech innovators in the developed world.
iShares MSCI KLD 400 Social Index Fund (DSI): Socially Responsible, comprised of American companies that are socially responsible.
SPDR Gender Diversity (SHE): Gender Diversity, comprised of companies with more gender diversity among their leadership.
PowerShares Build America Bond Portfolio (BAB): Local Initiatives, comprised of bonds issued by municipalities to support local initiatives.
iShares GNMA BD ETF (GNMA): Affordable Housing, comprised of government-issued securities that promote affordable housing.
The price for the SRI Portfolio is similar to the Basic and Black portfolios. Account balances range from zero to a $100,000, the fee is 0.50% per year, with the first $5,000 managed free. This fee drops to 0.40% on account balances of greater than $100,000.
Wealthsimple U.S. Halal Investing Portfolio
Muslim population is growing all over Canada, the US and the UK and that is why Wealthsimple has created a Halal Portfolio that invests using strategies consistent with Islamic principles of investing. For starters, this portfolio does not include bonds, given the fact that Islamic law prohibits profiting from debt. Because of that, this portfolio is comprised entirely of individual stocks.
The Halal Portfolio is a single portfolio that cannot be customized for each individual investor. Each company held within the portfolio has to represent those who generally comply with Sharia law. The expert team at MSCI is in charge of constructing this portfolio given that this is highly specialized investing.
This portfolio invests in the stock of 50 individual companies, which generally track the broader markets while simultaneously complying with Islamic law. Furthermore, the Halal Portfolio has no Conservative or Balanced options, due to bonds not being permitted in the portfolio. This is a pure equity portfolio, and therefore has a higher risk.
The Halal Portfolio comes with a fee of 0.50% for account balances up to $100,000, and 0.40% on larger accounts just like the SRI Portfolio.
The Top 10 Holdings In The Halal Portfolio
Here are the top 10 Holdings in Halal Portfolio according to DoughRoller.
Johnson & Johnson (JNJ), 3.87% allocation
Novartis AG-Sponsored ADR (NVS), 3.56%
Exxon Mobil Corp (XOM), 3.38%
SAP SE-Sponsored ADR (SAP), 3.26%
Procter & Gamble (PG), 3.11%
Canon Inc-Sponsored ADR (CAJ), 3.06%
Total SA-Sponsored ADR (TOT), 2.94%
Pfizer Inc. (PZE), 2.76%
Alibaba Group Holding-Sponsored ADR (BABA), 2.63%
Unilever N V-NY Shares (UN), 2.58%
The Bottom Line
And there you have it! Wealthsimple in a nutshell, one of the most popular and used robo advisor in Canada. You get awesome benefits such as a Priority Pass Membership, awesome portfolios that are tailored to your investment and personal preferences, the best advice both automatic and human and the opportunity to start with no minimum deposit! Are you interested in giving it a try? Have you already used it? Leave a comment and let us know your experience.