Finding the best cryptocurrency exchange for day trading might be difficult, given the number of exchanges currently available and all of the features they offer. That's why I dug into what makes a great exchange for day trading—including low fees, up-to-the-second market prices, an intuitive app, and more—to hand-pick the top crypto platforms for day traders.
The best overall crypto exchange for day trading is ZenGo. ZenGo has a user-friendly interface that allows for very quick and easy transactions, making it a favourite among experienced crypto traders. Due to its favorable pricing structure, ZenGo is also an excellent choice for traders entering and exiting positions multiple times per day.
Having personally used ZenGo as a crypto exchange for more than a year, I can't recommend it highly enough.
What Is The Best Crypto Exchange For Day Trading?
Since day traders make several trades within the day, both opening and closing their positions in a short period of time, profits from a single trade are usually very small. This means that profitability depends on having no trading fees and low spreads.
This rules out some of the best crypto exchanges in Canada like CoinSmart and Bitbuy, as well as other less attractive options like Shakepay and Newton. Other choices like Wealthsimple Crypto are also ruled out based not just on high trading costs, but also on slow and ineffective customer support. After taking this into account, here are the best exchanges for day trading crypto in Canada.
1. ZenGo – Best Overall For Day Trading
Good All-Around

Account Opening: Free
Security: Best in class
Customer Support: Excellent

Top-notch security + average fees.
ZenGo is free to use, which means you get the industry's best security for no cost. Sending and receiving crypto to and from ZenGo is also free, and their 24/7 support team answers most queries in 5 minutes or less.
ZenGo's proprietary keyless technology means that your crypto is protected by two independently created mathematical secret shares: one that lives on your phone, and another that lives in the cloud. This unique setup means that your coins are always 100% secure, and that you'll never have any trouble accessing them, even if your phone is lost, stolen, or broken, or if ZenGo (the company) were to go bankrupt, commit fraud, or cease operations for any other reason.
ZenGo supports more than 75 crypto assets, and it takes less than 30 seconds to open your free account.
Overall, ZenGo represents the next generation of crypto: with top-level security inside an easy to use app, ZenGo offers the best of both worlds.
Features
Supports 75+ crypto assets
24/7 customer support
Extremely well-rated mobile app (4.7/5 on the App Store)
Face scanning technology for even greater security
Up to 8% APY in crypto savings
Cancel or speed up your sent transactions with one tap
Choose from the 3 network fees modes: economy, regular, and fast (applicable for BTC, ETH, and ERC20)
Cost
Best For
Crypto investors looking for the most secure trading experience + low fees.
2. Revolut – 3 months of Revolut Premium
3 Months Premium

Trading Fees: 0%
Security: 95% cold storage
Signup bonus: 3 months Premium

Low fees, strong platform.
Revolut is another great crypto platform for Americans. If you've already opened a ZenGo account but still want a backup exchange for buying and selling crypto (a wise choice), Revolut is the perfect choice.
Revolut offers commission-free crypto trading on your first $200,000 each month, which means if you trade less than that in a month, you won't pay any fees. It has a lightning-fast interface within an easy-to-use app that's used by more than 20 million people around the world.
Revolut supports all the major cryptocurrencies (Bitcoin, Ethereum, etc.) as well as more than 30 fiat currencies, so whether you're in the US, Europe or anywhere else, it's easy to exchange your crypto back into the currency you need. Your coins are stored offline for maximum security, and you can set up automatic buy and sell orders for when your favorite coin hits your target price.
As a financial super app, Revolut offers fee-free cash withdrawals across the United States, and enables users to get paid up to two days early* when their salary arrives via direct deposit. You can make 10 zero fee international money transfers each month, while transfers within the US are always free.
New Revolut users can open an account in minutes and start trading crypto immediately. All of the features mentioned here are included in Revolut's $0 Standard plan, though you can also upgrade to Revolut Premium for overseas medical insurance and airport lounge access ($9.99/month) or Revolut Metal for additional perks such as flight/baggage delay insurance and a unique metal card ($16.99/month).
Features
Commission-free crypto trading up to $200k per month (1.5% – 2.5% fee above $200k/month)
Fee-free cash withdrawals at more than 50,000 ATMs across the United States
Receive your salary up to two days early* when being paid via direct deposit
10 zero-fee international money transfers per month
Unlimited nationwide USD money transfers
Unlimited virtual cards for maximum online privacy and security
Signup Bonus
3 months of Revolut Premium (worth $30) when you open your account using this link.
Best For
Investors looking for low fees from a top-rated platform
*Early Salary is subject to timing and eligibility of payer's submission. Please note that Revolut is frequently updating its products and features, see the Revolut Terms and Conditions for the latest offerings. Revolut is a financial technology company. Banking services provided by Metropolitan Commercial Bank, (Member FDIC). All crypto fees and features are for customers based in the USA only. Revolut's cryptocurrency services in the US are provided directly by Paxos Trust Company. As a reminder, please note that cryptocurrencies are not FDIC or SIPC Insured and that investments in cryptocurrencies may lose value. Metropolitan Commercial Bank does not hold, trade or sell cryptocurrency and does not provide FDIC Insurance for cryptocurrency funds. Non-fiat funds (i.e. cryptocurrency) are converted to US Dollars before being spent on the Mastercard.
Zero Fees

Trading fees: 0%
Supports: 100+ coins
Customer support: Excellent

Trusted by millions.
Capital allows users to trade crypto alongside stocks, commodities, forex, market indices, ETFs and more—all without any trading fees. It supports 100+ cryptocurrencies, and users can trade with 2x leverage on crypto (up to 500x leverage on other assets).
Capital charges a tight spread ranging from 0.1% – 0.3% (depending on the asset), making the overall cost of using the platform (0% trading commissions + 0.1% – 0.3% spreads) very low. It has a fully functional desktop platform, a well-rated mobile app (4.7/5 on Android and iOS), and an excellent demo account where you can practice trading with real assets in real time.
Capital is licensed by the Australian Securities and Investments Commission (ASIC) and the Financial Conduct Authority (FCA) in the UK, which means it's a safe, secure platform. Every user receives a dedicated account manager they can reach by email or phone anytime, which is part of the reason Capital's customer support team receives such positive reviews.
Deposits and withdrawals are always free with Capital, and you'll never pay trading commissions regardless of whether you place spot orders or limit orders. Capital is ISO 27001 certified for meeting robust information security standards, making it an extremely safe platform to trade with.
The biggest drawback of Capital is that it can take several days to have your account verified since their verifications team is overwhelmed with signups right now. If you sign up using my referral link, though, you can skip the waitlist and start trading immediately.
I've personally used Capital for more than 4 years, and based on my experiences and those of millions of other users, I can't recommend it highly enough.
Features
Zero trading commissions
Tight spreads (0.1% – 0.3%)
Supports 100+ cryptocurrencies
Allows up to 500x leverage (2x leverage on crypto)
Fully functional demo account for paper trading
Free deposits and withdrawals via debit/credit cards, bank transfer, POLi, PayPal, Apple Pay, etc.
Dedicated account manager you can reach at any time
Excellent desktop trading platform
Well-rated mobile app (4.7/5 on both Apple and Google)
Licensed by the Australian Securities and Investments Commission (ASIC)
ISO 27001-certified for meeting extremely high information security standards
Cost
Trading fees: 0%
Spreads: 0.1% – 0.3%
Deposits & Withdrawals: Free
Signup Bonus
Skip the waitlist and have your account approved immediately by using my referral link.
Best For
Investors looking for the best overall crypto trading experience with no trading commissions.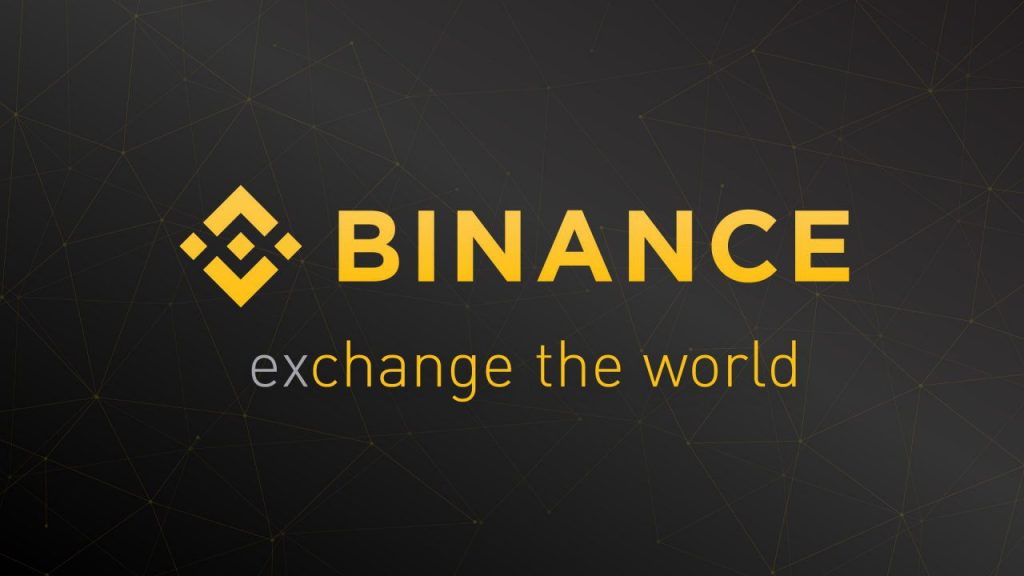 Binance is an international cryptocurrency exchange that currently serves as the world's largest crypto trading platform by volume of daily trading. It began operations in 2017 and is now headquartered in the Cayman Islands.
Binance was founded in Hong Kong but later moved its headquarters overseas due to increased government intervention in cryptocurrencies. It has several notable characteristics, including powerful charting tools and access to the Binance Earn feature, as well as a Binance Visa Card.
Features
Supports 300+ cryptocurrencies
Supports 50+ fiat currencies
Binance Earn feature
Binance Visa Card
Advanced charting tools
Earn lower fees by using the exchange's native currency (Binance Coin)
Cost
Crypto deposit fees: Free
Fiat deposit fees: From 0% to 3.5%
Crypto withdrawal fees: From 0% to 2,5%
Taker fees: From 0.04 to 0.1%
Maker fees: From 0.02 to 0.1%
Futures trading maker fees: 0.02%
Futures trading taker fees: 0.04%
Instant buy/sell trade fees: 0.5%
Debit/credit card purchases: 4.5%
Best For
Investors interested in investing in relatively unknown altcoins.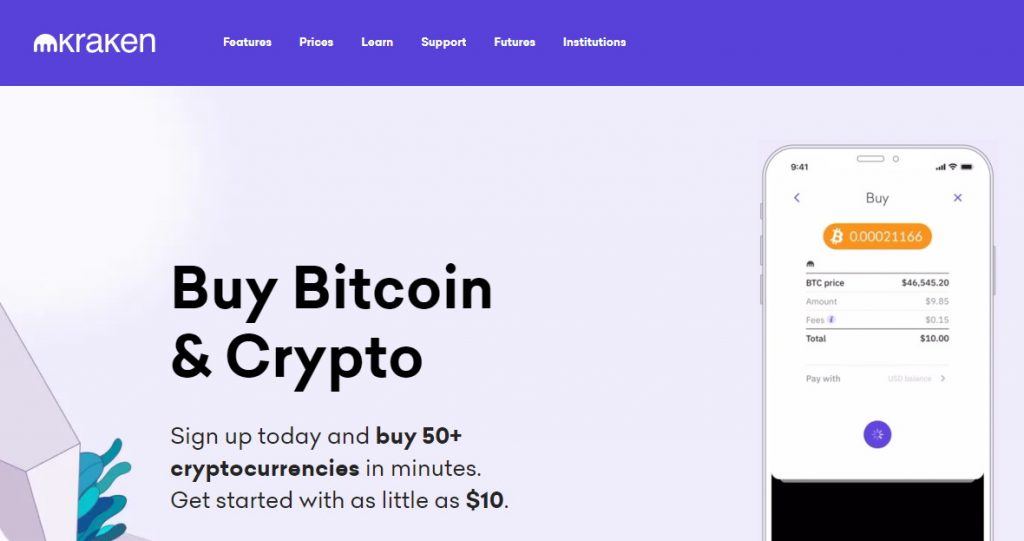 Kraken is a cryptocurrency exchange and bank originally founded in 2011. It's located in the United States (specifically San Francisco), and it enables you to trade fiat currencies like USD for cryptocurrencies and vice-versa. It also allows you to trade one type of cryptocurrency for another.
The exchange provides price data for digital assets to the Bloomberg Terminal, and you can create an account through the exchange anywhere in the world except for Cuba, Iran, and North Korea, making it one of the more global exchanges today.
Features
Supports 100+ cryptocurrencies
Simple and intuitive user interface
Kraken Crypto Watch feature that allows you to keep track of the crypto market
A plethora of information and educational resources on crypto for its users
24/7 customer support through a variety of methods
Cost
Trading fees: Between 0% and 0.26% per trade
Crypto credit card purchases: 3.75% + €0.25
ACH crypto purchases: 1.5%
Best For
Cryptocurrency investors looking for an exchange with a wide array of supported altcoins and stablecoins.
Coinbase is an American cryptocurrency exchange that was originally founded in 2012. It's based in San Francisco and it's one of the oldest cryptocurrency exchanges in the world. It's also the second-largest crypto exchange in the world, the first being Binance.
It was designed to be one of the easiest places to buy, sell, and trade cryptocurrency, and it serves retail investors, businesses, and institutions alike. Originally, it only supported Bitcoin, but it now supports a wider array of digital assets.
Features
Supports 100+ cryptocurrencies
Coinbase Pro, the premium service of the platform
Coinbase Earn, a bundle of learning resources and tools ideal for beginners
Coinbase Wallet app that allows you to store your cryptocurrencies safely
98% cold storage policy to keep your funds secure
Insurance for hacked funds
Cost
Bank account fee: 1.49%
Debit or credit card fee: 3.99%
Coinbase USD Wallet fee: 1.49%
Credit transaction fee: 2%
ACH transfer fee: Free
Bid-ask spread: 0.5% (Can vary)
Best For
Crypto investors looking for learning resources on crypto and a wide array of supported cryptocurrencies.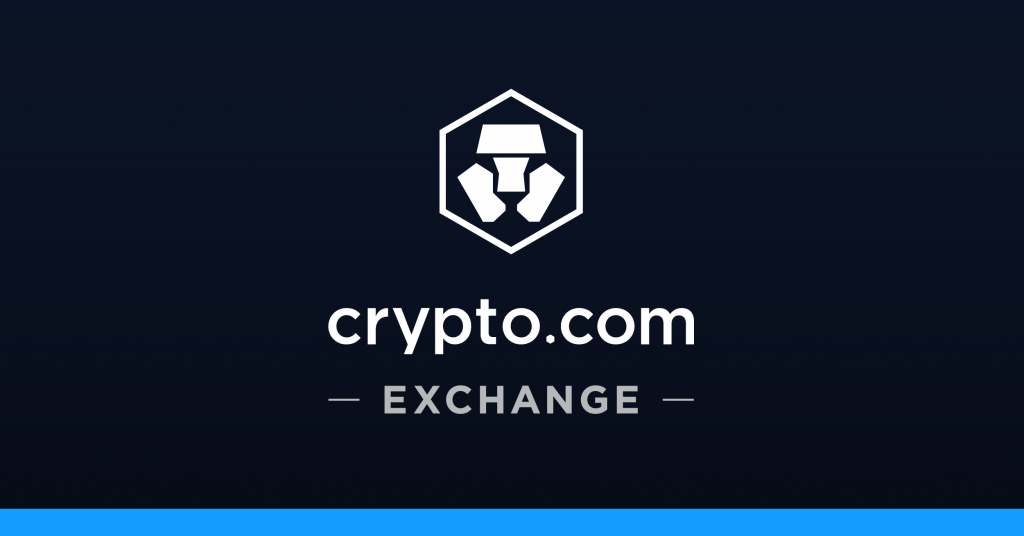 Crypto.com is a major global player as far as exchanges go. It supports 100+ cryptocurrencies, making it an ideal fit for anyone looking to invest in undiscovered altcoins before the masses.
Crypto.com also offers some unique features that few other cryptocurrency exchanges can match. Users can trade options and futures contracts, earn interest by staking their coins, and make trades with up to 10x leverage when they feel particularly confident in a coin.
Crypto.com has invested an enormous amount of money into its platform security, which makes trading with them extremely safe. The exchange is also lightning quick (prices update dozens of times per second), which gives day traders an upper hand over the rest of the market.
Features
Supports 100+ cryptocurrencies
Allows up to 10x leverage
Trade crypto derivatives (futures and options contracts)
Earn daily interest by staking your coins
Purchase newly-listed coins at up to 50% off
Reasonable trading fees (0.4% per trade)
Free deposits from all cryptocurrencies
Cost
Best For
Investors looking to buy altcoins and other new crypto assets before they go mainstream.
In Summary
The best overall crypto exchange for day trading is ZenGo. ZenGo has a user-friendly interface that allows for very quick and easy transactions, making it a favorite among experienced crypto traders. Due to its favorable pricing structure, ZenGo is also an excellent choice for traders entering and exiting positions multiple times per day.
Having personally used ZenGo as a crypto exchange for more than a year, I can't recommend them highly enough.
Best Crypto Exchange For Day Trading FAQs
What is crypto day trading?
Crypto day trading is the process of buying and selling cryptocurrencies within the same trading day. Day trading is a strategy designed to make profits from price fluctuations in the market, with many day traders refusing to hold positions overnight (in fear that a piece of news will move the market more than they expected).
To do this, traders speculate on the future price of a cryptocurrency and buy it if they believe its price will go up, or sell it if they think its price will drop. Given how volatile cryptocurrency prices can be, day trading can be a very effective (and lucrative) strategy, though it can also be risky and stressful.
Is crypto day trading legal?
Yes, crypto day trading is legal in most countries. However, day trading cryptocurrencies also comes with a high amount of risk, mainly because the cryptocurrency market is still relatively new and prices can be extremely volatile.
How risky is crypto day trading?
The main risk involved with crypto day trading is that traders can lose money very quickly. Cryptocurrency prices are still volatile (especially when the broader financial markets are uncertain), and they can swing large amounts in short periods of time.
Another risk posed by crypto day traders is liquidity: there may not be enough buyers or sellers at a given time to execute your trade. This can result in you not being able to sell your coins when you want, or having to sell them at a discounted price, both of which can negatively impact your profitability.
How much of an initial investment do I need to start day trading?
Your required initial investment mainly depends on the cryptocurrency exchange you're using, since some exchanges have higher minimums than others. If you're trading with leverage, you also need to factor in your margin requirements, which will also vary from exchange to exchange.
You can start day trading crypto with ZenGo, Revolut and other platforms with as little as $1, though you shouldn't expect to earn much in return with such a low investment.
What fees are associated with crypto day trading?
Trading fees can vary widely from exchange to exchange, with some exchanges (including ZenGo and Revolut) charging zero fees on some or all trades, and others charging quite a bit more. Some exchanges also have deposit minimums or other requirements that you need to meet in order to use their platform.