Given the many crypto wallets available and all of the various features each of them has, picking the best cryptocurrency wallet can be a deceptively tough task. In this blog post, we'll look at some of the greatest cryptocurrency wallets accessible to crypto investors in the United Kingdom.
ZenGo is a free open-source software wallet that use blockchain technology to make it far more secure and simple to use than typical wallets. ZenGo is the favourite wallet of knowledgeable British crypto investors, and I can't recommend them highly enough since in all my time using their services.
Get $10 cashback, only available using my referral link.
What Is The Best Crypto Wallet In The UK?
ZenGo is a non-custodial, keyless crypto wallet that's significantly more secure than traditional wallets while still being extremely easy to use. It supports more than 70 crypto assets, and it takes less than 30 seconds to open your free ZenGo wallet.
ZenGo's proprietary keyless technology means that your crypto is protected by two independently created mathematical secret shares: one that lives on your phone, and another that lives in the cloud. This unique setup means that your coins are always 100% secure, and that you'll never have any trouble accessing them, even if your phone is lost, stolen, or broken, or if ZenGo (the company) were to cease operations.
ZenGo is a free software wallet, which means you don't need to buy an expensive piece of hardware like the others on this list. Sending and receiving crypto to and from your ZenGo wallet is also free, and they offer 24/7 customer support, answering most support queries in 5 minutes or less.
Overall, ZenGo represents the next generation of crypto wallets: with top-level security inside an easy to use app, it truly is the best of both worlds. I can't recommend ZenGo highly enough.
Features
Supports 70+ crypto assets
24/7 customer support
Extremely well-rated mobile app (4.6/5 on the App Store) 
Face scanning technology for even greater security
Up to 8% APY in crypto savings 
Cancel or speed up your sent transactions with one tap
Earn 5% APY interest on your Bitcoin
Choose from the 3 network fees modes: economy, regular, and fast (applicable for BTC, ETH, and ERC20)
Cost
Promotion
$10 cashback after your first transaction when signing up with my referral link and promo code ZENX0B4G
Best For
Crypto investors looking for a safe, secure wallet with support for as many cryptocurrencies as possible.
Get $10 cashback, only available using my referral link.
The Trezor Model One is a hardware wallet designed and created by SatoshiLabs.
It supports 1,000+ cryptocurrencies including Bitcoin, Ethereum, Litecoin, Dogecoin, Bitcoin Cash, Zcash, and many others.
The Trezor Model One is a slimmed-down, less expensive version of the Trezor Model T. It comes in both black and white and features the Trezor Trusted Display, allowing you to see details on every transaction before you confirm it.
Overall, the Trezor Model One is a well-designed, affordable hardware wallet that's great for most crypto investors seeking cold storage.
Features
Hardware wallet
Supports 1,000+ cryptocurrencies
Super secure offline cold storage
Trusted Display for more secure transactions
Cost
Best For
Crypto investors looking for an extremely secure hardware wallet.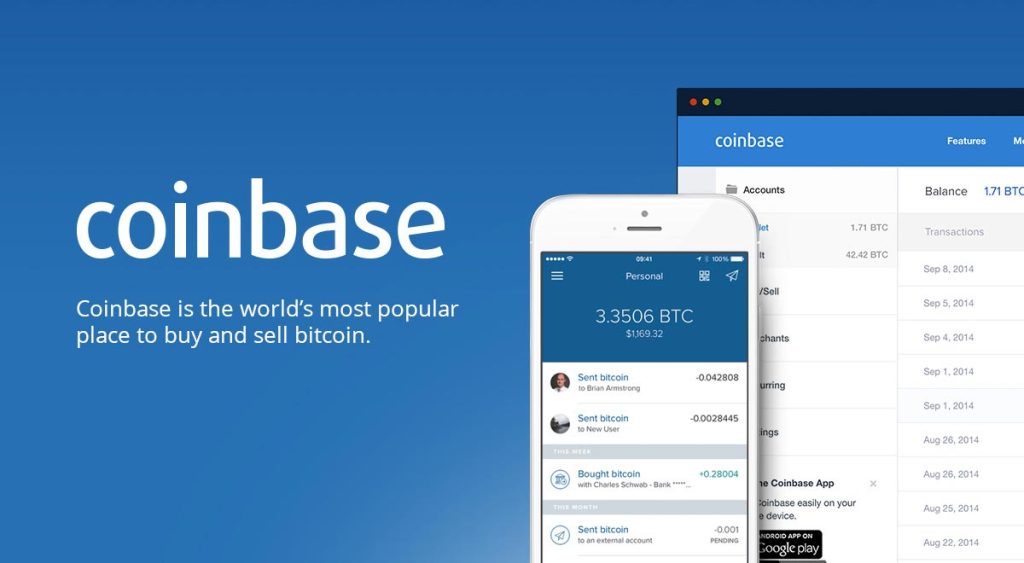 Coinbase is an American cryptocurrency exchange that was originally founded in 2012. It's based in San Francisco and it's one of the oldest cryptocurrency exchanges in the world. It's also the second-largest crypto exchange in the world, the first being Binance.
It was designed to be one of the easiest places to buy, sell, and trade cryptocurrency, and it serves retail investors, businesses, and institutions alike. Originally, it only supported Bitcoin, but it now supports a wider array of digital assets.
Features
A wide arrange of supported cryptocurrencies (100+)
Coinbase Pro, the premium service of the platform
Coinbase Earn, a bundle of learning resources and tools ideal for beginners
Coinbase Wallet app that allows you to store your cryptocurrencies safely
98% cold storage policy to keep your funds secure
Insurance for hacked funds
Cost
Bank account fee: 1.49%
Debit or credit card fee: 3.99%
Coinbase USD Wallet fee: 1.49%
Credit transaction fee: 2%
ACH transfer fee: Free
Bid-ask spread: 0.5% (Can vary)
Best For
Crypto investors looking for learning resources on crypto and a wide array of supported cryptocurrencies.
What Is A Crypto Wallet?
A cryptocurrency (or Bitcoin) wallet is a digital wallet that stores your public and private keys, enabling you to send and receive cryptocurrencies. Crypto wallets work like your physical wallet, but instead of storing currency, they store the public and private keys that give you access to your digital currencies.
Public keys are for receiving cryptocurrency: you may share your public key with others so they can send you Bitcoin or another crypto asset.
Private keys are for spending cryptocurrencies: you'll need access to your private keys if you want to send or spend your crypto assets. You should never provide anybody with your private keys since they would be able to access your money, so consider your private keys to be the password for your online banking account. If someone gets ahold of them, they can take your money.
What Types Of Crypto Wallets Exist?
Here are the three most common types of crypto wallets:
#1 Paper Wallets
A paper wallet is a way to store your cryptocurrencies offline, and it's essentially just a piece of paper with your public and private keys printed on it. Paper wallets are considered one of the most secure ways to store your crypto assets, but if you lose the paper or it gets damaged, you'll also lose access to your money.
For this reason, you should always make multiple copies of your paper wallet and store them in different places. You can also scan your paper wallet into a digital format so you can store it on your computer or phone, although this could be somewhat risky.
#2 Software Wallets
Software wallets are probably the most common type of crypto wallet, and they come in a variety of different forms. Desktop software wallets require you to download the software to your computer, while mobile software wallets are apps that you can install on your phone.
If you want to use a software wallet, I highly recommend using ZenGo, which includes several extra layers of protection to ensure that your cryptocurrency is secure.
#3 Hardware Wallets
Hardware wallets are physical devices that store your crypto assets offline. They usually look like USB sticks, and they allow you to easily access your money without having to install any software or connect to the internet.
Hardware wallets are considered one of the best ways to store your cryptocurrencies because they're very secure and easy to use. However, they can be a bit expensive, so they may not be ideal for everyone.
Are Crypto Wallets Safe?
This can depend wildly on the type of wallet you're using and how you're using it.
Offline storage and hardware wallets are highly secure since they keep your private keys offline, putting anyone who doesn't have your wallet in front of them out of luck.
Software wallets, like physical wallets, maybe more convenient but are also less secure since they are online and vulnerable to attacks. ZenGo, the ultra-safe software wallet, is the only exception to this pattern.
Paper wallets are also quite secure, although the chance of losing your secret keys is never zero, and there's no way to get them back if you do.
In Summary
Given the numerous wallets available and all of the varied features each of them provides, picking the best cryptocurrency wallet might be difficult. As a seasoned crypto enthusiast myself, I've spent years keeping up with the most recent and greatest wallets, so I'm comfortable recommending ZenGo for its high level of security as well as its simplicity of use.
Even more significant than selecting the proper wallet is trading on an exchange that also stores its cryptocurrencies in cold storage. CoinSmart is a popular choice among experienced British cryptocurrency investors, and I can't recommend them highly enough.
Get $10 cashback, only available using my referral link.
Best Crypto Wallets In UK FAQs
Which Bitcoin Wallet Is Best In The UK?
The ZenGo Bitcoin wallet is the best in the United Kingdom, thanks to its bank-level protection, simplicity of use, and 24/7 customer support. It can store more than different cryptocurrencies simultaneously and works with exchanges like CoinSmart and Crypto.com without issue.
What Is The Safest Crypto Wallet In The UK?
ZenGo is the most secure crypto wallet in the United Kingdom. Its keyless technology ensures that your cryptocurrency is safe even if your phone gets lost, stolen, or destroyed.
Which Crypto Wallet Has The Lowest Fees?
Aside from the cost of purchasing a Bitcoin wallet, most Bitcoin wallets do not charge fees. For instance, most of the wallets I suggest in this post do not have any fees you'd have to worry about.
Most crypto exchanges, on the other hand, charge fees, and some of these fees are far greater than others. I suggest using either CoinSmart or Crypto.com if you're searching for a trustworthy and well-respected exchange with low trading fees.
How Do I Buy Cryptocurrency In The UK?
You may trade cryptocurrencies in the United Kingdom using a cryptocurrency exchange like CoinSmart or Crypto.com. Every platform has its own set of characteristics and advantages, but these are three of the most popular exchanges in the United Kingdom for buying and selling virtual currency, and they're also very safe.