The average rent in Ontario has steadily increased over the years—but not everywhere. This post will introduce you to the rental prices in cities like Guelph and Belleville, where you'll find rentals closer to the national average, as well as lesser-known places like Thunder Bay and Rainy River, where rentals cost half as much.
Whether you're a student, a budget-conscious individual, or simply looking for a change of scenery, these affordable Ontario towns may be the perfect fit for your lifestyle needs.
Venture beyond the famous cities of Toronto and Ottawa, and you'll be surprised with the deals you can find in the cities with the cheapest rent in Ontario. From small towns to larger urban centers, here's a list of the top towns and cities to find affordable housing in Ontario.
High Cost Of Rent In Ontario
Both rent and real estate in Ontario are costly, with Toronto being one of the most expensive cities in Canada when it comes to rental prices. However, there are still options for affordable rentals in Ontario. Some cities outside the major metropolitan areas, such as Ottawa, tend to have lower rental prices. Cities like London or Windsor may also offer cheaper rent. Additionally, looking for a rental in a smaller town or suburb can also result in lower prices.
Apart from traditional rentals, government-subsidized housing options are also available for those who meet specific requirements, such as low-income individuals and families. These subsidized units often have lower rental rates than the market price.
It's important to note that, while searching for cheap rentals in Ontario, there may be trade-offs in terms of location, amenities, and the condition of the unit. Therefore, it's essential to thoroughly research and inspect any potential rental before signing a lease agreement to avoid headaches down the road.
10 Cities With The Cheapest Rent In Ontario
These are the top 10 cheapest cities to rent a home in Ontario, Canada:
City
Average Monthly Rent
Windsor
1-bedroom apartment: $1,350
Hamilton
Studio apartment: $1,238
1-bedroom apartment: $1,695
2-bedroom apartment: $2,199
Sarnia
1-bedroom apartment: $1,475
Sudbury
1-bedroom apartment: $1,250
2-bedroom apartment: $1,647
London
1-bedroom apartment: $1,683
Studio apartment: $1,235.
Thunder Bay
Studio apartment: $979
Rainy River
Less than $1,000
Peterborough
2-bedroom apartment: $1,623
1-bedroom apartment: $1,371
Guelph
1-bedroom apartment: $1,949
2-bedroom apartment: $2,249
Belleville
1-bedroom apartment: $2,200 – $1,900
Breakdown Of Average Rental Prices In Each City
Here's a breakdown of average rental prices in each of the cities mentioned above:
#1 Windsor
Currently, Windsor ranks as the cheapest city for rental prices in Ontario. The average rent for a 1-bedroom apartment is $1,350, which is significantly lower than in cities like Toronto, where the average 1-bedroom rent is upwards of $2,000.
While rent prices in Windsor have increased by 13% over the past year, though they're now relatively stable month-over-month. This could be due to Windsor's lower cost of living and proximity to the US border, making it an attractive option for renters looking for cheaper alternatives.
#2 Hamilton
With over 776,000 residents, Hamilton has become a popular destination for those looking for affordable rental options in Ontario. Despite the recent rent increases, there are still plenty of cheap rentals available in Hamilton.
The average rent for a studio apartment in Hamilton is currently $1,238, making it one of the cheapest options for renters in the province. In addition, plenty of affordable 1-bedroom and 2-bedroom rentals are available in the city, with an average rent of $1,695 and $2,199, respectively.
Renters looking for a budget-friendly option in Ontario should consider Hamilton their next home. The city offers a vibrant community and cost-effective living with its growing population and affordable rental options.
#3 Sarnia
Located right on the shores of Lake Huron and with easy access to beautiful provincial parks, Sarnia offers a unique mix of urban amenities and outdoor activities. With its low rental prices, residents can enjoy living in a spacious apartment while still having plenty of money left over to explore all the city has to offer.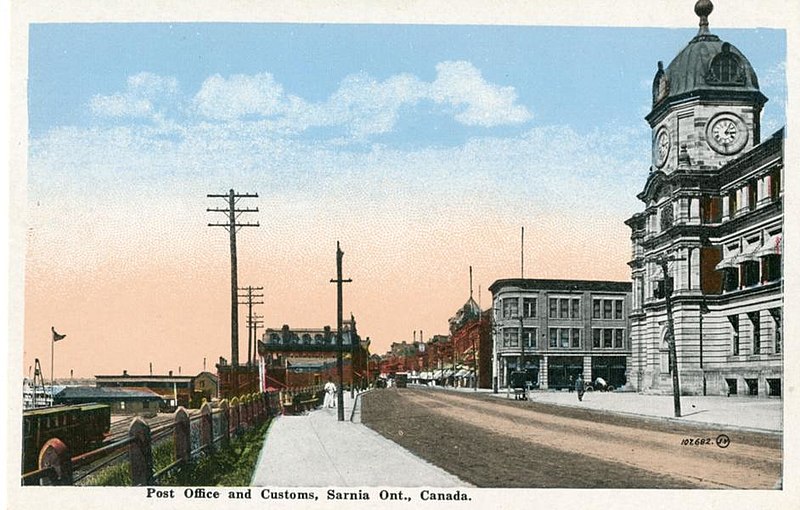 An average 1-bedroom apartment in Sarnia costs $1,475. This is significantly lower than the provincial average of $1,770 for a 1-bedroom apartment. For those looking for even more affordable options, Sarnia also has several cheap rentals available.
#4 Sudbury
The city of Sudbury is one of the cheapest rental markets in Ontario. Compared to larger cities like Toronto and Ottawa, Sudbury offers more affordable options for potential renters. Additionally, the decrease in rent over the past year and the recent increase in studio apartment rent suggest that there may be a growing demand for rental properties in Sudbury.
As of October, the average rent for a 1-bedroom apartment in Sudbury is $1,250, and the 2-bedroom apartment increased by 3% to $1,647. This shows that renters looking for more affordable options may consider searching for rental properties in Sudbury.
#5 London
London is a city in southwestern Ontario with over 515,000 residents. As of October 2022, the average rent for a 1-bedroom apartment in London is $1,683, a 30% increase compared to the previous year. The average rent for a studio apartment has also increased by 11% to $1,235.
#6 Thunder Bay
With the steady rent prices, Thunder Bay offers some of the cheapest rentals in Ontario. The overall cost of living in Thunder Bay is lower than the Canadian average, making it an excellent option for those looking for affordable housing options.
Some popular neighbourhoods for cheap rental options in Thunder Bay include Westfort, Current River, and McIntyre. These areas offer a mix of apartments and houses for rent, with some options starting as low as $979 per month.
Thunder Bay also offers a variety of amenities and activities, making it an excellent option for renters looking for an affordable yet well-rounded city to call home. Thunder Bay has something for everyone, from beautiful parks and trails to diverse dining options.
#7 Rainy River
A bonus of living in Rainy River is that it offers a more affordable living cost than larger cities in Ontario. Renting an apartment or even a private cottage can be cheaper than in some major urban centers.
The small-town atmosphere of Rainy River offers a peaceful and relaxed lifestyle, perfect for those looking for a break from the hustle and bustle of city life. With a population of just 1,000 and its proximity to Lake of the Woods, Rainy River also offers plenty of outdoor recreational opportunities for those who enjoy fishing, boating, hiking, and more.
#8 Peterborough
In 1884, Peterborough became the first Canadian city to have electric street lighting, and today it continues to be a hub of innovation and progress. Located in the Kawartha region, Peterborough offers easy access to beautiful lakeside scenery and urban amenities like shopping and dining.
For those looking for affordable rent, Peterborough has much to offer. The average cost of rent in the city is $1,623 for a two-bedroom apartment and $1,371 for a one-bedroom. Before rent, a single person can expect to pay just $1,021 per month on average.
#9 Guelph
Guelph may not be the cheapest city for rent in Ontario, but it does offer affordable options for smaller apartments. The decrease in studio rent prices over the past month is a promising sign for those looking for a budget-friendly option.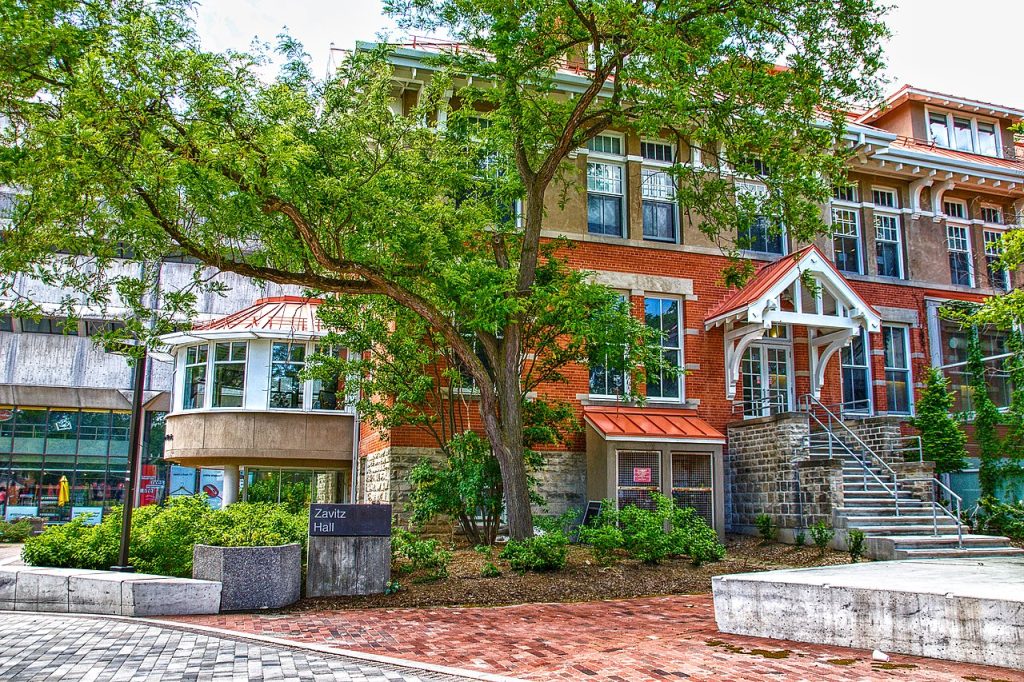 The average rent for a 1-bedroom apartment in Guelph is $1,949, while in Toronto it can be upwards of $2,200. However, the 2-bedroom rent prices in Guelph have increased by 2% to $2,249.
#10 Belleville
A city with over 50,000 residents, Belleville offers some of the cheapest rent in Ontario. Compared to cities like Toronto and Ottawa, where the average 1-bedroom rent is $2,200 and $1,900, respectively, Belleville offers a more affordable option for renters.
Additionally, the city's rental market is stable and consistently affordable, with a 3% rent increase over the past year and month.
If you're looking for a cheap rental in Ontario, consider checking out Belleville for options. With a 1-bedroom apartment costing $1,500 on average, you can save on monthly expenses while still enjoying the amenities and lifestyle of a larger city.
Tips And Resources For Finding Affordable Housing In Ontario
Finding affordable housing can be challenging, especially in Ontario, where rent prices are rising. However, ten resources and tips can help you find the cheapest rentals in the province.
Look for rental listings in less popular or up-and-coming neighborhoods. These areas may be less in demand and therefore have lower rent prices.
Use online resources such as Kijiji or Craigslist to search for affordable rentals. Be sure to read the listing carefully and communicate directly with the landlord to negotiate a fair price.
Utilize social media networks and ask friends, family, and acquaintances if they know of any affordable rental opportunities.
Attend housing fairs or search the Ontario Non-Profit Housing Association's website for subsidized housing options.
Utilize government resources such as Service Canada's Rental Information Services or the Canada Mortgage and Housing Corporation's Rental Market Report to gather more information on rental prices in a specific area.
Consider roommate situations or subletting to split rent costs with others.
Research rent-geared-to-income (RGI) housing options through your local municipality, as these may offer lower rates based on household income.
Look into cooperative housing arrangements where members contribute to running and maintaining the property.
Be willing to compromise on amenities and living space to find a more affordable rental.
Related: Regardless of the cost, if you find yourself short of money or unable to cover your housing expenses, you may qualify for income assistance.
Cheapest Rent In Ontario FAQs
Where is rent the cheapest in Ontario?
The cheapest rents in Ontario can be found in Windsor, Thunder Bay, and Rainy River.
What is the average cost of rent in Ontario?
The average cost of renting a two-bedroom apartment in Ontario is $1,871 per month. However, this varies widely depending on location and amenities, as you've seen in our breakdown of the cities with the cheapest rent in Ontario.
Will rent go down in 2023?
There is no one-size-fits-all answer to this question, as rent prices can vary depending on a number of factors, including the city you live in, the type of housing you are looking for, and the current state of the housing market. That said, the general tendency of the housing market is to go up, and the same can be said about inflation, which increases prices throughout the economy, so it's unlikely that rent will go down anytime soon in 2022.
Is Ontario expensive to live in?
Yes, Ontario can be expensive to live in. Due to high demand and limited housing supply, rent prices in Ontario have increased over the years.