How To Buy Shiba Inu (SHIB) In Canada
In order to buy Shiba Inu (SHIB) in Canada, you'll need to create an account in one of two types of crypto platforms.
The first type of crypto platform would be a cryptocurrency exchange, which allows you to buy Shiba Inu (SHIB) tokens with fiat currencies (such as CAD or USD). With a crypto exchange, you're also capable of buying other cryptocurrencies (such as Bitcoin (BTC), Cardano (ADA), and Bitcoin Cash (BCH)) and then trading them for Shiba Inu (SHIB) tokens.
The second type of crypto platform is known as a cryptocurrency broker. This platform is easier to use compared to a crypto exchange, allowing you to trade between cryptocurrencies in as little as a single click. However, this ease of use comes at the cost of higher trading fees when compared to crypto exchanges.
Top 3 Crypto Exchanges To Buy Shiba Inu (SHIB) In Canada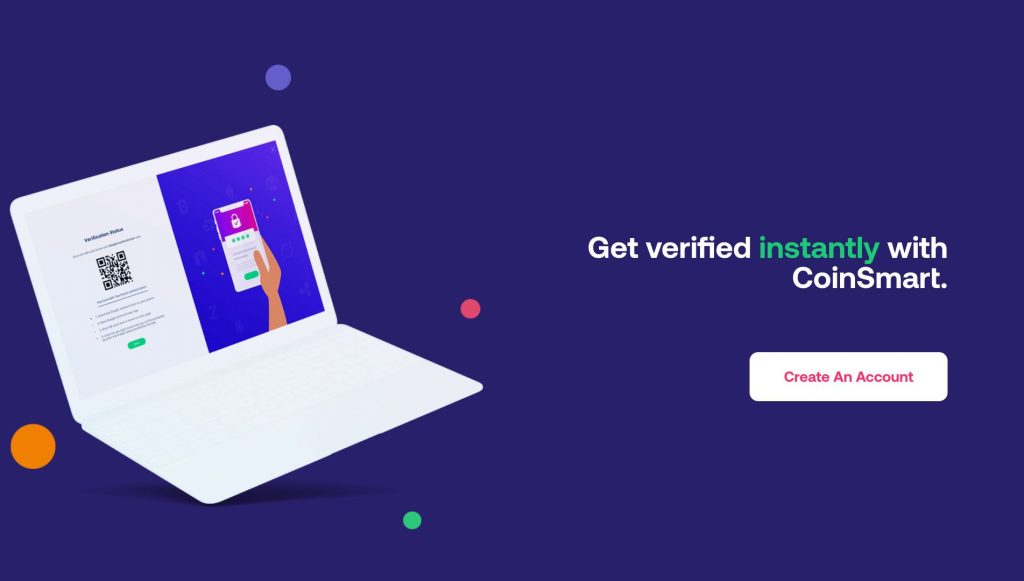 CoinSmart is, without a doubt, the best crypto exchange in Canada in 2021. If you haven't heard of them, that's because they've been pouring money into improving their trading experience, not marketing. Still, if you ask any experienced Canadian crypto trader, they'll tell you the same thing: CoinSmart is the best in the business.
Trading with CoinSmart costs just 0.20%, the lowest trading fees of any exchange in Canada. They offer excellent customer support via phone, live chat and email, and user accounts are verified instantly.
Most exchanges require users to trade every altcoin first with a stablecoin (eg. Chainklink with Bitcoin, and then Bitcoin with Shiba Inu), but CoinSmart allows users to trade altcoins directly (eg. Chainlink with Shiba Inu), minimizing fees and boosting your profits. And you're buying real crypto with CoinSmart, which means you can move it on and off the exchange whenever you want.
I've personally used CoinSmart for more than a year now and have had nothing but excellent experiences with them. I've tried out many of the other exchanges on this list, so I'm confident in recommending CoinSmart as the best place to buy crypto in Canada.
Features
Supports 13 cryptocurrencies (including Shiba Inu)
Lowest trading fees in the industry (just 0.20% per trade)
Instant account verification
Trade all altcoins directly
Immediate deposits and withdrawals
User-friendly for both beginners and advanced traders
95% cold storage policy keeps your crypto extra secure
24/7 customer support available via phone, live chat or email
Cost
Best For
Investors looking to trade stablecoins and altcoins with the industry's lowest fees.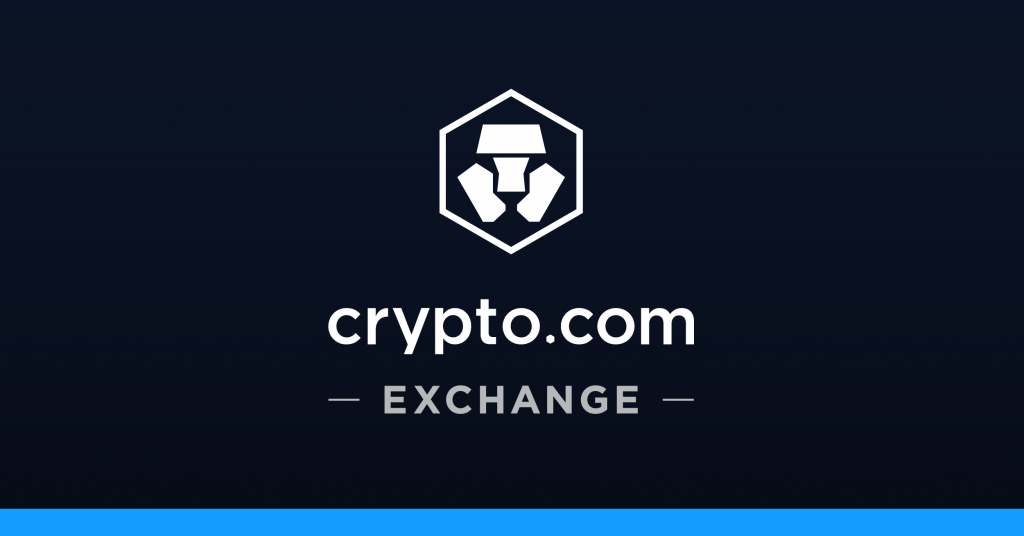 Crypto.com is a major global player as far as exchanges go, and it's recently been having a major impact on the Canadian crypto market. It supports 100+ cryptocurrencies, making it an ideal fit for anyone looking to invest in undiscovered altcoins before the masses.
Crypto.com also offers some unique features that no other Canadian exchanges can match. Users can trade options and futures contracts, earn interest by staking their coins, and make trades with up to 10x leverage when they feel particularly confident in a coin.
Crypto.com has invested an enormous amount of money into its platform security, which makes trading with them extremely safe. The exchange is also lightning quick (prices update dozens of times per second), which gives day traders an upper hand over the rest of the market.
Features
Supports 100+ cryptocurrencies (including Shiba Inu)
Allows up to 10x leverage
Trade crypto derivatives (futures and options contracts)
Earn daily interest by staking your coins
Purchase newly-listed coins at up to 50% off
Reasonable trading fees (0.4% per trade)
Free deposits from all cryptocurrencies
Cost
Signup Bonus
$10 of CRO when you stake $1,000 of CRO using this link
Best For
Investors looking to buy altcoins and other new crypto assets before they go mainstream.
The National Digital Asset Exchange (NDAX) supports 20+ cryptocurrencies, including altcoins like Cardano, Shiba Inu, Fantom, The Graph, and Compound. It has competitive trading fees and a simple registration process, making it a decent choice for new crypto traders.
NDAX's advanced charting tools also allow more seasoned traders to place advanced order types.
Features
Supports 20+ cryptocurrencies
Easy registration process
Wide range of resources to help beginner traders
Offers easy-to-use tools to aid you during trading
Offers advanced charting tools for more experienced traders
Cost
Signup Bonus
$10 when you deposit at least $100 using this link
Best For
Experienced traders seeking strong charting capabilities.
How To Buy Shiba Inu In Canada FAQs
What Is Shiba Inu (SHIB)?
Shiba Inu (SHIB) is a cryptocurrency token that was first created in 2020 by a person nicknamed Ryoshi using the Ethereum blockchain.
Shiba Inu is part of the "memecoin" category of cryptocurrencies, alongside tokens like Dogecoin (DOGE), Kishu Inu (KISHU), Akita Inu (AKITA), and LEASH.
Can I Buy Shiba Inu (SHIB) In Canada?
Yes. All you need to do is create an account with either a crypto exchange or a crypto broker that supports this token: after that, you'd be set to start trading there.
I recommend using either CoinSmart or Crypto.com for this task. Both are part of our top-rated crypto exchanges in Canada, and each of them allows you to buy and sell Shiba Inu (SHIB) with relatively low fees.
What Do I Use To Store My Shiba Inu Tokens?
You have plenty of options when it comes to storing your Shiba Inu (SHIB) tokens.
One way to do it would be to leave your tokens inside your crypto exchange account. This would be safer than using a software (or hot) wallet because crypto platforms tend to keep 95% of the coins they hold in cold storage. However, your account might still be subject to hacking and theft, so it's not guaranteed safety.
You could also store your Shiba Inu (SHIB) tokens in a personal crypto wallet that secures your private keys and digital assets. Once again, it's not guaranteed safety, but a cold wallet is much safer than leaving your funds in the exchange you originally purchased your coins in.
Here are our top 3 cold storage wallet picks:
Ledger Nano X: The Ledger Nano X is the best cold storage crypto wallet on the market today. It's a hardware wallet that uses a certified secure chip to protect your private keys and it supports more than 1,800 crypto assets.
Ledger Nano S: Similar to the Nano X, the Ledger Nano S is a hardware wallet with extremely positive reviews from its users. It supports 1,500+ cryptocurrencies and allows users to hold up to 20 digital assets on the device at any given time.
Trezor Model T: The Trezor Model T is a hardware wallet and password manager designed and created by the SatoshiLabs team. It supports 1,000+ cryptocurrencies including Bitcoin, Ethereum, Litecoin, Dogecoin, Bitcoin Cash, Zcash (ZEC), and many others.
Is Shiba Inu (SHIB) A Good Investment?
Shiba Inu is still relatively new to the cryptocurrency world, so its potential as a good investment prospect is still uncertain.
It's also worth mentioning that Shiba Inu is a meme coin, which means that it's subject to even wilder fluctuations in price than other cryptocurrencies out there. If these are not ideal investment conditions for you, then investing in Shiba Inu might not be a great idea.
In Summary
Crypto exchanges and crypto brokers that support the buying, selling and trading of Shiba Inu (SHIB) tokens are widespread across Canada, which means that it is now easier than ever to get your hands on this digital asset today.
CoinSmart is the top crypto exchange among knowledgeable Canadian crypto investors, both for its high level of security and for its ease of use. If you're looking for a secure, cost-effective way to buy and sell crypto, I can't recommend CoinSmart highly enough.