How To Buy Tether (USDT) In Canada
Thankfully, there are a ton of crypto exchanges and crypto brokers that offer Tether (USDT) in Canada.
To buy Tether in a crypto exchange, you can use fiat currencies (such as CAD or USD) to purchase an equal amount of the cryptocurrency, or you can buy other cryptocurrencies like Bitcoin (BTC) and then trade them for Tether (USDT) on a different trading platform.
You could also mine Tether on your own if you have a computer that's powerful enough to do so, but this doesn't count as buying it.
Top 4 Crypto Exchanges To Buy Tether (USDT) In Canada
Here are our top crypto exchanges in Canada that support the buying and selling of Tether (USDT):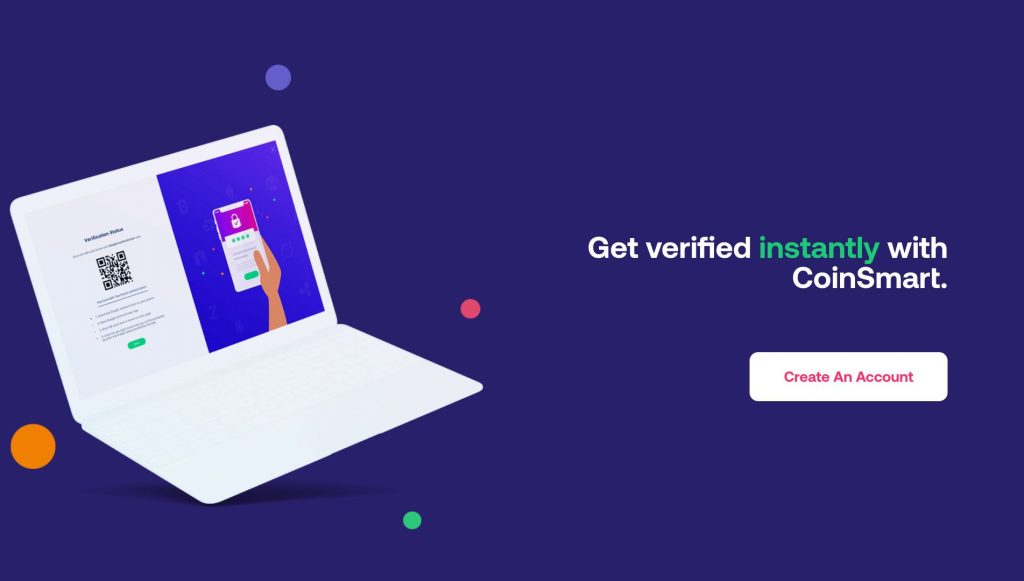 CoinSmart is, without a doubt, the best crypto exchange in Canada in 2022.
For starters, CoinSmart's trading fees are an incredibly low 0.20%. They offer excellent customer support available 24/7 via phone, live chat and email, and user accounts are verified instantly.
CoinSmart has been designated a Registered Marketplace by the Ontario Securities Commission (OSC), which means they're a highly secure exchange. They also maintain a 95% cold storage policy, which keeps your crypto extra safe across all circumstances.
I've personally used CoinSmart for more than a year now and have had nothing but excellent experiences with them. I've tried out many of the other cryptocurrency exchanges on this list, too, and I'm confident that CoinSmart is the best place to buy crypto in Canada.
Features
Extremely low trading fees (0.20%)
24/7 customer support available via phone, live chat or email
Instant account verification
Supports 13 cryptocurrencies
Registered Marketplace by the OSC
Trade all altcoins directly
Immediate deposits and withdrawals
User-friendly for both beginners and advanced traders
95% cold storage policy keeps your crypto extra secure
Cost
Account Opening: Free
Trading Fees: 0.20%
Signup Bonus
$20 bonus when you sign up using this link
Best For
Investors looking to trade with extremely low trading fees.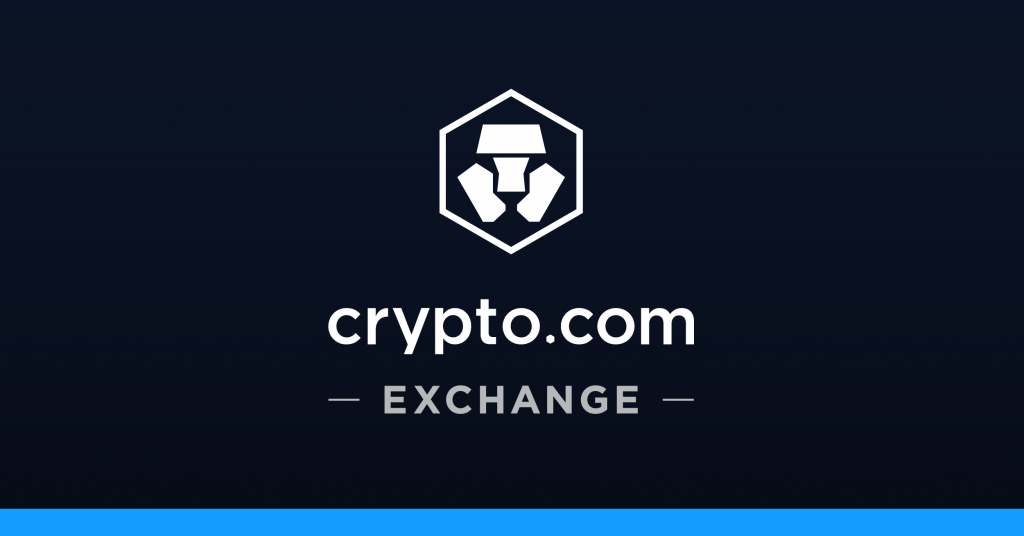 Crypto.com is a major global player as far as exchanges go, and it's recently been having a major impact on the Canadian crypto market. It supports 100+ cryptocurrencies, making it an ideal fit for anyone looking to invest in undiscovered altcoins before the masses.
Crypto.com also offers some unique features that no other Canadian exchanges can match. Users can trade options and futures contracts, earn interest by staking their coins, and make trades with up to 10x leverage when they feel particularly confident in a coin.
Crypto.com has invested an enormous amount of money into its platform security, which makes trading with them extremely safe. The exchange is also lightning quick (prices update dozens of times per second), which gives day traders an upper hand over the rest of the market.
Features
Supports 100+ cryptocurrencies
Allows up to 10x leverage
Trade crypto derivatives (futures and options contracts)
Earn daily interest by staking your coins
Purchase newly-listed coins at up to 50% off
Reasonable trading fees (0.4% per trade)
Free deposits from all cryptocurrencies
Cost
Signup Bonus
$10 of CRO when you stake $1,000 of CRO using this link
Best For
Investors looking to buy altcoins and other new crypto assets before they go mainstream.
The National Digital Asset Exchange (NDAX) is a cryptocurrency exchange based in Canada and was founded in 2017. It's one of several Canadian crypto exchanges that offer Ethereum support.
It only supports Canadian dollars to date, but it has plenty of payment methods, including Interac e-transfer, wire transfer, bank draft, and crypto deposits. Trading fees are 0.20%.
Features
Supports 20+ cryptocurrencies
Easy registration process
Wide range of resources to help beginner traders
Offers easy-to-use tools to aid you during trading
Offers advanced charting tools for more experienced traders
Cost
Signup Bonus
$10 when you deposit at least $100 using this link
Best For
Experienced traders seeking strong charting capabilities.
Netcoins is a beginner-friendly exchange that supports 9 cryptocurrencies (Bitcoin, Ethereum, Litecoin, Bitcoin Cash, Tether, Ripple, QCAD, USDC, and Stellar) and charges trading fees of 0.5%.
Depositing and withdrawing fiat currencies is free with Netcoins, and the platform also allows users to set limit orders to buy and sell crypto when they hit a certain price level.
Features
Supports 9 cryptocurrencies
One-click trading for beginners
Free deposits and fiat withdrawals
Owned by a publicly-traded company (BIGG Digital Assets), which lends legitimacy and fiscal oversight
Cost
Trading Fees: 0.50%
Deposit and withdrawal fees: Free
Best For
Beginners looking for a user-friendly crypto exchange.
Tether (USDT) FAQs
1. What is Tether (USDT)?
Tether (USDT) is a stablecoin that was created in 2014 by Brock Pierce, Craig Sellars, and Reeve Collins. It's backed by the US dollar by a ratio of 1:1, so you can easily redeem your USDT holdings for the same value in USD at any point in time.
Considering Tether's value is tied to the dollar, it does not fluctuate in price like other cryptocurrencies, which is why it receives the name of stablecoin. It also serves the purpose of being a stable store of value.
2. Can You Buy Tether (USDT) In Canada?
Even if Tether (USDT) support is not widespread in crypto exchanges, there are still several of them that support this stablecoin. All you need to do is use one that allows you to exchange fiat currencies or other coins for Tether.
For this purpose, I recommend using either CoinSmart or Crypto.com. Both of these belong to our top-rated exchanges in Canada, and each of them allows you to buy Tether with relatively low fees.
3. Where Do I Store My Tether (USDT) Tokens?
There are plenty of different ways that you can store your Tether (USDT) tokens once you have them.
The simplest way would be to keep them inside your account's balance on the exchange where you purchased them. This could be safer than storing it in a software (or hot) wallet, considering crypto platforms tend to keep 95% of the coins they hold in cold storage. However, there's still a small chance that your Tether could be hacked or stolen if you do this, so be aware of this.
Another way to store your Tether would be to use a personal crypto wallet to secure your private keys and digital assets. It's not guaranteed safety, but a cold wallet is safer than leaving your funds in the exchange you originally purchased your altcoins in.
Here are our top 3 cold storage wallet picks:
Ledger Nano X: The Ledger Nano X is the best cold storage crypto wallet on the market today. It's a hardware wallet that uses a certified secure chip to protect your private keys and it supports more than 1,800 crypto assets.
Ledger Nano S: Similar to the Nano X, the Ledger Nano S is a hardware wallet with extremely positive reviews from its users. It supports 1,500+ cryptocurrencies and allows users to hold up to 20 digital assets on the device at any given time.
Trezor Model T: The Trezor Model T is a hardware wallet and password manager designed and created by the SatoshiLabs team. It supports 1,000+ cryptocurrencies including Bitcoin, Ethereum, Litecoin, Dogecoin, Bitcoin Cash, Zcash (ZEC), and many others.
4. Is Tether A Good Investment?
Considering that Tether is backed by the U.S. dollar in a 1:1 ratio, this makes it considerably safer than other digital assets as its value is not able to fluctuate as much.
However, it's worth mentioning that this doesn't make Tether an investment per se, but you could earn interest on what you have in USDT tokens by staking on platforms like Crypto.com.
In Summary
There are plenty of cryptocurrency exchanges today that support the buying and selling of Tether, and that number only seems to be increasing as time goes by.
If you want to buy Tether (USDT) in Canada, I recommend you use CoinSmart, both for its high level of security and for its ease of use. It also has the lowest trading fees of any exchange in Canada, so if you're looking for a secure, cost-effective way to buy and sell crypto, CoinSmart is the best that Canada has to offer.