Selina is an online platform that serves as both an online travel agency and a nomadic lifestyle travel subscription. It allows remote workers to travel while they work, offering accommodation, co-working spaces, and activities that will allow them to experience the place they are visiting, learn new things and take care of themselves. All of this starts at around $400 per month.
However, if you don't travel too often or simply don't want to have the recurring cost of a membership, we strongly recommend you try Airbnb instead, they have amazing properties around the world, and it is a great fit for people who aren't into the nomad lifestyle.
SPECIAL OFFER: If you're a high-net-worth individual looking to earn market-beating returns, I recommend subscribing to Capitalist Exploits. A 30-day trial costs just $1, and their track record of outperforming the S&P 500 makes them an ideal choice for investors with assets of $500,000 or more.
What Is Selina?
Selina is one of the fastest-growing hospitality companies and works as a hybrid between a hotel and a hostel that offers a mix of:
Accommodation with co-working space included.
Wellness
Recreation, and
Experiences.
Surf.
Created mainly for remote workers living nomadically, the brand provides its members with the infrastructure to travel while working abroad seamlessly. Founded in 2015, Selina's headquarters are located in Panama City, Panama.
What Is Selina's Business Model?
The company is mostly targeted to digital nomads, and remote workers who aren't tied to any single location. This means they are free to work from wherever they want and at their own pace, allowing them to spend more time travelling, practicing their hobbies, and learning than other people.
Selina also owns most of the homes they offer, and they have discount partnerships with places that offer many activities for the guests they have at any given location. They use sophisticated coworking software and inventory management software to ensure they can always meet their guests' needs.
Selina Review: What Do They Offer?
The brand offers two different plans, the Selina CoLive and the Nomad Passport, which allow travelling while getting up to 50% off per night. However, you can also book without a subscription and they also have benefits like surfing classes and wellness activities.
Selina CoLive
The CoLive subscription allows you to book accommodation for a minimum of 30 days and otherwise as long as you need. This subscription allows you to have a beautiful place to stay, plus any other on-site benefit that fits your subscription—all of this starting at around $400 a month.
Selina Nomad Passport
It comes in three different plans, with different prices depending on what you are looking for and starting at around $360 per month depending on the place you stay at. Each of these plans has a number of nights you can stay, which are more flexible than those of Selina CoLive. You get several months to redeem your nights, at a minimum of 3-night stay per location:
Plan one, 30 nights, redeemable in 4 months.
Plan two, 60 nights, redeemable in 8 months.
Plan three, 90 nights, redeemable in 12 months.
This subscription has all the benefits of Selina CoLive, and each plan lasts only through the months you redeem it. This is a great option for those who aren't sure if getting a CoLive subscription will be worth it.
Related: You may also be interested in Cohobnb.
Booking Without A Subscription
If you aren't convinced you want to get a full subscription, then you are free to book your trip without getting one. For this, you would be using Selina as an online travel agency for each new trip instead. This option is also good for last-minute escapades, based on availability.
Additional Benefits
Selina also offers surfing activities and lessons, as well as wellness activities for their guests. This is an important aspect of the lifestyle they preach since they believe that soul, body and mind should work as one and connecting with nature can help achieve that goal.
Surfing With Selina
Surfing is an important part of Selina's lifestyle. They like being in touch with mother nature, the great company and good vibes. This is why they have homes in many world-class surfing locations and offer their subscribers the opportunity to learn how to surf with professionals.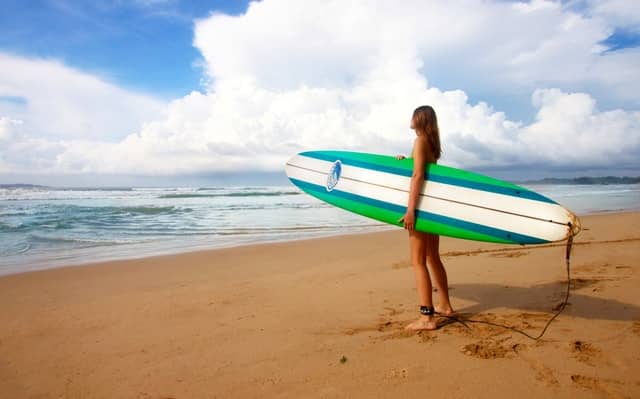 At Selina, they are very serious about surfing, so they offer special packages for surfing locations like Jaco, Santa Teresa and Puerto Viejo, all of which cost about $700 for a 5-night stay. Along these, they also offer their surfing classes which are around $38 to $80 each.
Selina's Wellness Programs
Selina believes that the soul, body and mind should work as one, so they offer a number of wellness programs that combine nature and strength. For this purpose, they have locally inspired stays and activities, so subscribers have the opportunity to spend their time as any local person would.
Activities include dancing, yoga, meditation, massages, and other things always led by skilled teachers and practitioners. Their wellness program is meant to aid members in the process of achieving their physical, spiritual and mental goals while travelling to incredible destinations across the world.
Selina's wellness programs include an Aerial Silks class in Santa Teresa that costs $10, the Cacao Ceremony in Atitlan lasts about 2 hours and costs $6, and a Wake Up your Soul Yoga session in Playa Venao that costs $5.
How Do Subscriptions Work?
Selina offers two different types of subscriptions, Selina CoLive and Nomad Passport, both of which help their members find the perfect balance between work and life within their spaces. Offices are beautifully designed and they're located on beachsides, city centers and jungle hideaways. This offers a different kind of venue to boost your creativity and productivity, along with the flexibility to work while travelling indefinitely.
Selina CoLive Subscription
Selina CoLive has several co-working, accommodation, modification, and cancellation benefits.
CoWork Benefits:
Selina offers a reliable WiFi connection of 50MBPS in Central and South America and 100MBPS in North America and Europe. A co-working space that is open until 11 pm. Conferencing equipment available.
Accommodation Benefits:
Selina guarantees fully-equipped kitchens with everything you may need to cook or bake. A CoLive package accommodates one person, but you can share your space for an extra 25%.
Modification And Cancellation:
Selina subscribers can modify their bookings up to 48 hours before check-in at no extra charge. Members are allowed to stay in up to three different locations per month. If the CoLive subscription is cancelled up to 15 days before arrival, you will receive a full refund minus the $100 deposit.
Selina Nomad Passport Subscription
Selina Nomad Passport, on the other hand, offers the same benefits within three different plans and prices, and each plan has several homes:
Blue Plan
With a minimum price of around $360 per month, this plan allows you to choose from a list of more than 40 places to stay.
Pink Plan
With a minimum price of around $450 per month, this plan allows you to choose from a list of more than 50 places to stay, a few of which are exclusive to this plan.
Black Plan
With a minimum price of around $625 per month, this plan allows you to choose from a list of more than 60 places to stay, a few of which are exclusive to this plan.
What Is Included?
Selina memberships include a flexible monthly accommodation that allows subscribers to change or move from their location up to three times a month. Each one of their locations has:
A fully furnished place to stay.
A quiet co-working space.
A daily online wellness class.
A free welcome drink.
Exclusive discounts on restaurants, tours, classes, and other activities.
Sharing Privileges
Each CoLive package accommodates a single person. If subscribers wish to travel with a second person with a single package, they may do so by paying an additional 25% along with their monthly fee original price. This additional person will share the subscriber's room and will have access to all of Selina CoLive's on-site benefits.
Also, subscribers with private rooms are allowed to have visitors. These visitors can share their room for up to 7 nights per month. This guest will receive accommodation only which means they won't have access to any of the other CoLive benefits.
It is important to note that any of these sharing privileges depend on the room's capacity, so you will not be allowed to exceed the occupancy limitations of the room of choice.
Related: You may also be interested in Inspirato.
Selina Review: Rooms, Prices And Locations
Selina has developed a global network of destinations that they use to connect locals and travellers. Selina's locations offer something for every budget (from luxury rooms to glamping tents and community rooms), and room prices vary depending on the plan you choose and the type of room you want to stay in. Here's an overview of what you can get out of a subscription, depending on your plan.
Selina Rooms
Selina's rooms vary in capacity but in general, they have seven types of rooms:
Community rooms may have a 6, 8, 10 or 12 person capacity.
Standard rooms can have either a capacity for 2 or 3 people.
Micro rooms can host 2 people.
Family rooms and private rooms can have 4 and 6 people respectively.
Lofts and suites can have up to 2 people per room.
Rooms have common storage areas with enough room to hold everything guests will need to live, work and explore, but this also means that the amount of space will depend on occupancy. All of Selina's stays have free storage for the first 24 hours after check out, but some places may charge extra after those 24 hours are up.
Selina Prices
Selina's CoLive room prices may vary between $324 and $1,800 per month, as shown below:
Community rooms for $324 a month.
Micro Rooms for $648 a month.
Standard Rooms for $1,080 a month.
Suite for $1,800 a month.
With the Nomad Passport, however you can get four different monthly prices for each plan:
| | | | | |
| --- | --- | --- | --- | --- |
| | Community Room | Micro Room | Standard Room | Suite |
| Blue Plan | $360 | $700 | $1,400 | $2,400 |
| Pink Plan | $450 | $900 | $1,800 | $3,000 |
| Black Plan | $625 | $1,250 | $2,500 | $4,200 |
Selina's prices may also vary depending on the places you are going, so here's another example of some other prices subscribers might find:
| | | |
| --- | --- | --- |
| Location | Standard Room | Suite |
| Latin America | $1,080 | $1,800 |
| Europe & Israel | $1,560 | $3,240 |
| United States | $2,640 | $3,210 |
Selina Locations
Both the CoLive subscription and the Nomad Passport subscription will allow you to travel to several homes and locations. These homes are located in:
| | | |
| --- | --- | --- |
| Argentina | Ecuador | Peru |
| Brazil | Israel | Portugal |
| Colombia | Mexico | United Kingdom |
| Costa Rica | Panama | United States |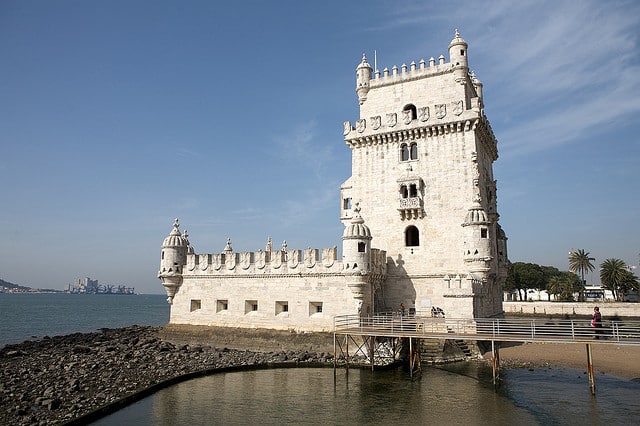 Is Selina For You?
Selina CoLive is a subscription meant for remote workers with a flexible schedule who want to travel around the world as they work. In other words, it's targeted to young people who have no kids and nothing to really tie them to one spot. Sure, they might always have a place to come back to, but it's not necessarily the place they spend most of their time in.
If you are a remote worker with a not so flexible schedule or just want to spend more time at home, then you can always get a Nomad Passport subscription. This will allow you to experience nomadic life for a while, and it will let you decide if this kind of life is for you.
Finally, you can also use Selina much like you would use Airbnb, planning one trip at a time and choosing from their collection of homes.
Corporate Social Responsibility: Selina Impact
Selina Impact is a mission to make a positive impact in the places they operate. This initiative is led by their Corporate Social Responsibility (CSR) department by leveraging their people and venues. It focuses on strengthening the relationships the company has with the communities they work in. Taking the opportunity to let their guests and staff interact and authentically engage with each other.
Selina's determination to cause an impact focuses on the following areas:
Creating a thriving environment.
Fostering economic opportunities for everyone.
Strengthen initiatives for quality education.
Selina manages to do this by working with a four part impact strategy:
#1 Giving Back Hospitality Program. They encourage everyone's economic opportunity by providing a free job training program for vulnerable community members, aiming to decrease unemployment in this way. The program has free mentoring, hospitality theory workshops, hands-on training and job placement assistance.
#2 Impact Programming. Strengthening communities by giving them quality education-based, free programming in all their locations. This program focuses on creating a positive social, economic and environmental impact.
#3 Stakeholder Engagement. Selina creates authentic and meaningful connections with local and global communities with location-based annual programs focusing on community mapping, public hearings, outreach exercises, focus groups and location/program tours.
#4 Culture Engagement. Selina is an experiential company that cares about our employees' cultural interests and wellbeing. Their company culture has been built based on authentic community engagement while also encouraging all staff members to give a percentage of their working time to volunteer for charity organizations and causes of their choice.
What this translates into is that, by choosing Selina, you'll not only be getting a great place to stay and co-work, but you'll also pitch in and help communities grow.
Selina Reviews
Selina has a lot of subscribers around the world, so here is a little sneak peek at what Selina subscribers are thinking:
"It was amazing, really enjoyed my stay! Loved the hostel with the beautiful rooms and the combination of a co-working space and wellness activities that are part of the nomad package. This way it makes you feel as if you're really living there and are part of a community." — Dineke | Selina
"Very good hostel. 2nd stay at La Selina. The room is not very big but does the job. The only weak point is that the rooms are very poorly soundproofed." — Louis | Booking.com
"I'm a big fan of Selina, they've changed how I work and live as a digital nomad. Their coliving spaces make it easy to meet interesting people when I arrive in a new place and the coworking environment is also great for productivity. I wish this existed 7 years ago when I started travelling as a nomad!" — Kyle Pearce | TechCrunch
"The internet is fantastic — not once cutting out on us! The rates… are pretty reasonable, giving you access to an office space, good wifi, coffee, etc. Overall, it is a huge plus for us knowing that we can expect a similar standard (good wifi, great office set up, etc) everywhere we go, without spending too much time searching for where we want to work. Ultimately, we love the concept behind Selina and will continue to check out their coworking spaces as we travel around the world." — Tom and Ana | Adventure in You
"I was excited to stay here, was looking forward to trying out all they had to offer and meant checking my expectations at the door. It's too easy to get lulled into the world of loyalty programs and Platinum benefits. WiFi is available to everyone. There is no free breakfast…for anyone. There's no early check-in or late check-out. There is an open bar for all guests from 8-9 pm every night… For $45/night though, it's a far better experience if you value authenticity over chain benefits and corporate-designed menus… When I needed to cancel my original booking in Mexico City while adding a night to my Playa del Carmen stay, the online support agent was quick to help. The customer base is a total ex-pat, digital nomad newbie…with the perfect amount of locals." — Mike Larosa | Coworkaholic
Selina Review: Final Thoughts
Selina allows its subscribers to live as nomads without the hassle of finding a motorhome and having to equip it with everything it would need for someone to work from it. It also doesn't matter if you want to be in North America today and then go to Europe next week. This is an amazing choice for remote workers who want to constantly travel around the world or at least want to try it out and see if they enjoy the experience.
However, if you don't like travelling too often, or simply don't want to have the recurring cost of a membership. We strongly recommend you try Airbnb instead, they have amazing properties around the world and it would be a great fit if you only have the chance to travel once a year for a short stay.